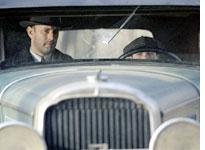 Movies
The Road to Perdition (DreamWorks). Sam Mendes' Depression-era follow-up to American Beauty is lauded as "a truly majestic visual tone poem" (Stephen Holden, the New York Times) featuring a strong performance by Tom Hanks' grim and restrained facial muscles. But while many reviewers term the father/son gangster flick a masterpiece, it also comes in for several convincing skeptical reads: "A stilted, self-conscious piece of work—a case of dark-toned academic classicism," writes David Denby in The New Yorker. In a supporting role, a startlingly unpretty Jude Law is singled out for "his cold saucer-eyed leer." (Stephen Holden, New York Times.) With this "flamboyantly bad acting," says Slate's David Edelstein, "[a]n Oscar would appear inevitable."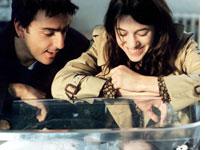 My Wife Is an Actress (Sony Pictures Classics). Real-life spouses Yvan Attal and silky Charlotte Gainsbourg (along with lovable professional superfreak Terrence Stamp) star in this film about a husband (named Yvan) whose envy of his wife (named Charlotte) "builds up like a series of paper cuts," says the New York Times'Elvis Mitchell, who calls the film "a terrifically deft picture about the thick line that separates movie glamour from the real world, and the thin line between common sense and paranoia."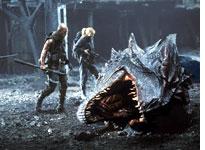 Reign of Fire (Touchstone). A few hilariously nasty pans of Reign of Fire do nothing to dissuade freaks like me from seeing it. " 'Reign of Fire' isn't really about the dragons. Come to think of it, it isn't about anything. But it sort of pretends to be about the conflict between Quinn and Van Zan, two manly men with weird hair and dubious hygiene who look like they've been pumping iron in the penal systems of their respective nations," summarizes Andrew O'Hehir in Salon—who also calls it "big, stupid, recklessly misconceived." I'm in! A possibly insane Elvis Mitchell of the New York Times is with me: "It has a jamming B-picture buzz—the kind of swift filmmaking and high spirits that have been missing from movies for a while."
Beverage
Vanilla Coke. I may be the single living fan of Coke's "lemon Pledge" flavor, but their brand-new vanilla edition appeals to a wider demographic. In Monroe, La., one taster terms it "soda with frosting." Flakmagazine.com's Ben Welch finds it "smooth, sweet and lingering" (though he laments the lack of the "the sizzle on the back of your eyeballs" that makes Coke "burn the rust off a lugnut"). And on product-review site mouthshut.com, habitual Pepsi fan missy32 terms the taste "out of this world" and then adds with an honesty rarely found in the critical world: "I know this review isn't very long, but what else can you say about a soft drink except for telling how the flavor was, and if you liked it or not?"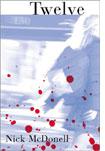 Books
Twelve, by Nick McDonnell (Grove Press). Eighteen-year-old Nick McDonell's callow fantasy of Upper East Side kiddie nihilism might have meant less than zero were it not for McDonell's mad connections (Grove publisher Morgan Entrekin is a family friend). Instead, it's metastasized into a monster of unearned hype, complete with a pre-pub New Yorker plug. But it's a rubber/glue conundrum: If to hype a teen-ager seems silly, to slam him seems mean. Ignoring him might seem best, but Entertainment Weekly takes a roundabout route: In their profile, they let him do a fair enough job criticizing himself. The book's supposedly a satire, says McDonnell, "But I worry that I'm not a good enough satirist, that it won't just seem sensationalistic." His friends add that he "knows nothing about women."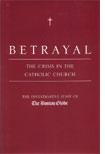 Betrayal: The Crisis in the Catholic Church, by the investigative staff of the Boston Globe (Little, Brown). Quiz: Who do you assign to review a muckraking, bishop-denouncing book written by the staff of your own newspaper? Answer: A man of God who's on your side, that's who. Andrew Greeley, the activist/potboiler-writing priest, gave a rave review in the Boston Globe to the paper's own collection of investigative articles on the Catholic sexual abuse scandals. "God bless the Globe, says I," writes Greeley. "They were the good guys, the guys in the white hats as opposed to the bad guys in the red hats. Thank heaven they won."

The Lovely Bones, by Alice Sebold (Little, Brown). Alice Sebold's first novel—the posthumous narrative of a girl who was raped and murdered—is universally anointed "the breakout fiction debut of the year" (Lev Grossman, Time). A few fault an improbable, derivative twist near the end of the book, but most side with the New York Times' Michiko Kakutani, who says, "What might play as a sentimental melodrama in the hands of a lesser writer becomes in this volume a keenly observed portrait of familial love." Backlash to come? (Buy.)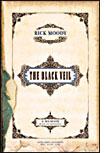 The Black Veil, by Rick Moody (Little, Brown). Rick Moody's "memoir with digressions" was panned within an inch of its life: The latest, John Leonard's takedown in the New York Times Book Review, calls The Black Veil "a panic attack of a book."
Still, that's a rave compared to novelist Dale Peck's panic attack of a review in the NewRepublic. "When I finished The Black Veil, I scrawled 'Lies! Lies! All lies!' on the cover and considered my job done," writes Peck. Not quite, apparently. "Rick Moody is the worst writer of his generation," Peck asserts, raging at "a tradition that began with the diarrheic flow of words that is Ulysses; continued on through the incomprehensible ramblings of late Faulkner and the sterile inventions of Nabokov; and then burst into full, foul life in the ridiculous dithering of Barth and Hawkes and Gaddis, and the reductive cardboard constructions of Barthelme, and the word-by-word wasting of a talent as formidable as Pynchon's; and finally broke apart like a cracked sidewalk beneath the weight of the stupid—just plain stupid—tomes of DeLillo."
Peck ends with a confused guilt trip of his own, half-blaming his critical nervous breakdown on the bad state of geopolitics: "Life really sucks right now."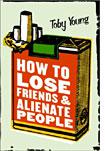 How To Lose Friends and Alienate People, by Toby Young (Da Capo). Several surprising thumbs up for the Brit's dishy memoir of media failure—though many reviewers seem chagrined at liking the book. "Somehow, it almost seems important,"writes Salon's Michelle Goldberg wonderingly. (Other reviewers found Young too obnoxious to be profound: "The book is one long joke about Young's prodigious ineptitude, a trait that extends to his prose," snarks Troy Patterson in Entertainment Weekly.)

The Double Bond, by Carole Angier (Farrar, Straus & Giroux). Reviewers of Carole Angier's nosy bio of Primo Levi—an account written over the objections of Levi's family—can't even agree on whether Angier likes her own subject.
In the Village Voice, Alex Abramovich calls the book "brilliantly unorthodox" and "daring and justified in each of its liberties." (Angiers alternates between what she terms "rational" and "irrational" chapters, and—deprived access to her subject's inner circle and private papers—elbowed her way into the living rooms of hesitant, elderly interviewees, including ex-lovers of Levi.) The biographer's central thesis, that Levi was depressed throughout his life with the exception of his years in the concentration camps, found favor with several reviewers.
Others disagreed, citing psychobabble and icky melodramatic tendencies. The New York Times'Janet Maslin deems Angiers excessively infatuated with Levi. Yet The New Yorker'sJoan Acocella sees Angier as biased against her subject, pathologizing his normal social awkwardness. "Has Angier never heard of geeks?" fumes Acocella. "They are born every day, and they grow up to do much of the world's intellectual and artistic work." Acocella also rejects the author's conclusion that Levi committed suicide, arguing that there is plenty of evidence that his death was an accident.
Is the book at least readable? The New York Times' Eder finds "invigorating freshness." In the Guardian, Peter Conrad snorted, "I could hardly pick it up: it weighs two kilos."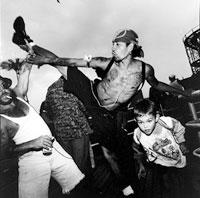 Art The Jewish Museum's New York: Capital of Photography. In a risky rhetorical move, The Jewish Museum (already a newsmaker for last spring's much-denounced exhibit of campy Holocaust art, Mirroring Evil) presents an exhibit positing a "Jewish" style of street photography: edgy, soulful, outsiderish. Richard B. Woodward's thoughtful response in the New York Times acknowledges that the ethnic analysis is worth making: A startling number of 20th-century photographers are Jewish, from Steiglitz to Weegee to Mary Ellen Mark. But he finds curator Max Kozloff's texts lacking in social context (were there economic reasons why more Jews went into photography rather than painting?) and way too heavy on stereotypes of Jewish sensitivity. Still, he applauds Kozloff for raising the taboo subject, calling it "too remarkable and contentious a topic to be ignored by scholars much longer."
---