The European Union may apologize for slavery and colonialism. The draft declaration at the U.N. conference on racism says that "some [countries] have taken the initiative of regretting, or expressing remorse, or presenting apologies." EU countries refused to acknowledge that they had committed "crimes against humanity" or to pledge reparations. Meanwhile, Arab and European nations accepted a draft declaration on the Middle East that expressed concern for the "plight" of Palestinians but left out references to Zionism or Israel. (The United States and Israel walked out of the conference earlier in the week, after a draft declaration equated Zionism with racism.) (To read a Slate "History Lesson" on Zionism and racism, click here; to read a "Gist" on national apologies, click here; to learn how the United Nations defines "crimes against humanity," click here.)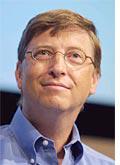 The Justice Department won't try to break up Microsoft. In addition to abandoning their breakup remedy, the feds dropped their allegation that the company had illegally tied its Internet browser to its operating system. The government will instead focus on the primary charge upheld by an appeals court: that the company abused a monopoly on operating systems. The 18 states that brought suit with the DOJ concur with the decision. DOJ's spin: We made this concession so that the case will be resolved before we die. We will still push for severe restrictions on Microsoft's practices.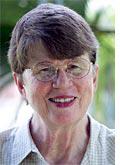 Janet Reno will run for governor of Florida. If she wins the primary, the former Clinton attorney general would face Gov. Jeb Bush, the president's brother, in the general election. Reno was a Florida prosecutor for 15 years before she went to Washington. Republicans' spin: Remember Waco! Remember Elián! Democrats' spin: Remember Katherine Harris!
Scientists created human blood cells from stem cells. If perfected, the procedure could yield 1) virus-free blood to replace scarce human donations; and 2) blood for transplant patients specially designed to eliminate organ rejection. Meanwhile, the Bush administration announced an agreement that will allow federally financed researchers to experiment on stem-cell lines currently under patent by a private foundation. Blood researchers' spin: These therapies are still many years off. For this experiment we simply doused stem cells with blood-cell-producing chemicals from a mouse; we have no idea how the chemical process works.   
Using old cell phones may promote brain cancer. The Swedish study of 1,600 brain tumor survivors found that those who used mobile phones for five years were 26 percent more likely to develop brain tumors than those who did not. Those who used such phones for more than a decade were 77 percent more likely to get tumors. The subjects used analog cell phones from the late 1980s and early 1990s. Scientists' spin: Don't panic. Most analog phones were phased out about five years ago. Digital phones emit 10 times less radiation.  
Sharks killed two swimmers over Labor Day weekend. A 27-year-old Russian national was killed Monday off North Carolina, and a 10-year-old American boy was killed Saturday off Virginia Beach, Va. They are the first shark fatalities in the United States this year. There have been 48 shark attacks this year; of the 37 in the United States, 28 were in Florida. Experts' spin: It's just an average year for shark attacks. There's no epidemic, despite the headlines.
Hewlett-Packard will acquire Compaq. The $25 billion takeover would give HP almost as much annual revenue as IBM, the largest computer maker. Both HP and Compaq have suffered in the dot-com bust, and the merger is expected to streamline both companies. Executives' spin: The next big computer market is Internet servers, and we have to be big to compete with Big Blue. Wall Street's spin: We'll believe it when we see it. Sell!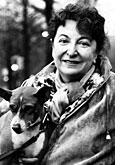 Pauline Kael died at 82. The longtime New Yorker critic pioneered a style of sophisticated yet unpretentious passion for film. Her pan of The Sound of Music got her fired from McCall's magazine, and her raves helped Bonnie and Clyde and Last Tango in Paris flourish. Fellow critics' spin: "Kael was the most brilliantly ad hoc critic of her time, and she made it possible to care about movies without feeling pompous or giddy." Kael's spin: "Responsible artists try to affect you sensually in a way that enlarges your experience."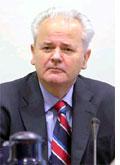 The United Nations will prosecute Slobodan Milosevic for crimes in Bosnia and Croatia. The former Yugoslav dictator had previously been charged with committing war crimes in Kosovo. In early August, Bosnian Serb Gen. Radislav Krstic was found guilty of genocide for his role in massacres around the Bosnian town of Srebrenica. Prosecutor's spin: "There will be one trial [of Milosevic] for the three wars." Skeptics' spin: This just proves that "war crimes" prosecutions are about politics, not justice.(To read Slate's "Explainer" on the difference between genocide and crimes against humanity, click here; to read Anne Applebaum on why Milosevic should be tried in Belgrade, not The Hague, click here.)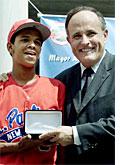 The Dominican government puts Little League World Series phenom's age at 14. The announcement comes several days after Sports Illustrated discovered two birth certificates for Danny Almonte, star pitcher of the third-place Rolando Paulino All-Stars. Almonte's parents say that he is 12 years old, the maximum age for Little League competition. Almonte moved from the Dominican Republic to the Bronx last year. On Tuesday, New York City Mayor Rudolph Giuliani presented the All-Stars with the key to the city, despite the controversy. Little League officials are expected to strip the All-Stars of their third-place finish. All-Stars' spin: Almonte's father lied to us and to the league. Almonte's attorney's spin: "This is a very difficult time for Danny Almonte and his family and we ask that everyone respect their privacy."
---