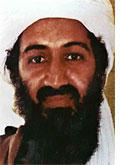 Afghanistan refused to hand over Osama Bin Laden. The United States sent more than 500 war planes to the Persian Gulf. The buildup, which reportedly involves ground troops and deployments to Uzbekistan and Tajikistan, may presage an attack on terrorist cells in Central Asia. Some reports say that the U.S. plans to remove the fundamentalist Taliban government and restore a deposed monarch under U.N. auspices. On Tuesday, Afghanistan admitted that Bin Laden may be linked to last week's terrorism but said it wanted proof and listed conditions for his extradition. Meanwhile 1) President Bush created the Office of Homeland Security to coordinate domestic defense against terrorism; 2) the British foreign minister visited Iran for the first time since the 1979 revolution; 3) Egypt upgraded its diplomatic ties with Iraq, a suspect in the attacks on the United States; and 4) pro-Islamic protests rocked Pakistan, whose government pledged support to the United States. Defense secretary's spin: The war against terrorism "will be a marathon, not a sprint." President Bush's spin: "Our grief has turned to anger, and anger to resolution." Afghanistan's spin: "If they want to show their might, we are ready and we will never surrender." (For Slate's complete terror coverage, click here.)
Sept. 11's death toll jumped to nearly 7,000. After receiving reports of the missing from other countries, Mayor Giuliani announced that the number of missing in New York City is greater than 6,300, about 900 more than previous estimates. The total number of missing, from all four planes, the World Trade Center, and Pentagon, is currently 6,965. Well over 200 Britons are believed to have perished in the Towers. British authorities' spin: This is probably our worst incident of civilian casualties since the Battle of Britain.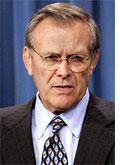 The United States suspects Iraq of sponsoring the attacks on the U.S. Osama Bin Laden was in contact with Iraqi government officials in the days preceding Sept. 11, the Washington Times reported. Meanwhile, the FBI obtained e-mails exchanged between hijackers on public computers in Kinko's and libraries, and authorities arrested a man in Chicago alleged to be linked to the hijackers. The FBI still doesn't know the identities of all 19 hijackers. Earlier this week, authorities said they suspect several people of trying to hijack a fifth plane on Sept. 11. (The flight, originating in Boston, was canceled because of mechanical problems.) Investigators' spin: More attacks may come this weekend, possibly in Boston. Pundits' spins: 1) The electronic trail proves that we need more Internet surveillance. 2) No surveillance could have prevented the attack.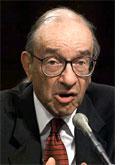 The stock market tumbled. Blue chip stocks fell 12 percent between Monday and Thursday, the New York Stock Exchange's first days of trading since the attacks. On Friday the Dow Jones was flirting with the biggest numerical weekly drop in its history. To limit the damage, on Monday the Fed lowered interest rates by half a percentage point to 3 percent (the lowest rate in nine years). Meanwhile, the insurance industry reported losses of $14 billion to cover insured World Trade Center property. Alan Greenspan's spin: I'm confident that the market can recover. Analysts' spin: "When there is so much uncertainty, people don't want their money at risk."
The airline industry requested immediate government aid. The airlines threatened imminent serial bankruptcy if Congress does not provide $5 billion in immediate cash and up to $12.5 billion in loan guarantees. Several hours later, President Bush proposed a $5 billion package to Congress, and the House agreed to craft some kind of relief. On Wednesday, United Airlines and American Airlines fired 20,000 workers each (nearly a fifth of their work forces), and Boeing announced layoffs of 20,000 to 30,000. The following day British Airways cut 7,000 workers and canceled 10 percent of its flights. Ronald Reagan Airport, just seconds by plane from downtown Washington, D.C., remains closed, although reports say it may open next month. American Airlines CEO's spin: "Our company's very survival depends on [these layoffs]."
---