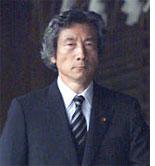 Japanese Prime Minister Junichiro Koizumi's visit to the Yasukuni Shrine Monday was almost universally condemned at home and abroad. Britain's Independent deemed it "an act of great insensitivity" and Spain's El País"an inopportune 'banzai.' " Most papers described Yasukuni as a Shinto shrine that honors Japan's war dead, including 14 "Class A" war criminals who were secretly enshrined there in 1978, while the Independent provided a more detailed description of 25-acre complex's more than 20 buildings. The paper noted that signs inside Yasukuni refer to the war criminals as "martyrs" who were "wrongly accused by the Allied forces, which unilaterally labelled them war criminals under the pretence of a court trial."
During his election campaign, Koizumi repeatedly pledged to visit the shrine on Aug. 15, the 56th anniversary of Japan's surrender, but in light of the recent deterioration of relations with South Korea and China over Japanese textbooks that critics claim whitewash its World War II atrocities, Koizumi went two days earlier. Hong Kong's South China Morning Post noted, "Chinese media … pointed out that Monday … happened to be the 64th anniversary of a notorious Japanese air raid on Shanghai." Japan's Mainichi Shimbun said the "compromise gesture" had backfired, "pleasing neither the supporters of his original Yasukuni policy nor his critics." The Japan Times agreed that the change of dates served no positive purpose:
It neither mitigates severe criticism from China and South Korea nor helps encourage countries in Asia to have confidence in Japan as a nation dedicated to pacifism. … Koizumi has committed a folly by stirring up enmity among Chinese and Koreans against Japan at a time when his administration must focus its attention elsewhere on the domestic front.
The delay did little to appease overseas opposition. The SCMP reported that in Beijing, "[p]olice who normally snuff out protests the instant they begin, stood back and watched" as students demonstrated outside the Japanese Embassy. In Seoul, 20 Koreans sliced off the tops of their little fingers as an anti-Japanese gesture. According to the Korea Herald, Seoul's Hankyoreh described Koizumi's visit as "truly regretful" and said he must "lead Japan … to restore its damaged pride by recognizing its responsibility for war. Nobody thinks that Germany discarded its pride by liquidating the Nazi legacy and repeatedly expressing repentance." The official China Daily said the visit "showed Japan's reluctance to admit responsibility for its past history of war crimes and emphasized its extreme and persistent nationalism." It concluded:
It is obvious that Koizumi's past promises to visit the shrine were intended to politically empower him. His visit clearly indicates that Japan's leaders not only do not reject Japan's wars of aggression, but also are using the Yasukuni shrine to curry favour with Japan's national extremists and to revive the "glory" of Imperial Japan.
Tokyo's Asahi Shimbun declared that Koizumi's "thoughtless" visit would shatter trust in Japan. The prime minister's pre-visit statement that "[f]ollowing a mistaken national policy during a certain period in the past, Japan imposed, through its colonial rule and aggression, immeasurable ravages and suffering, particularly to the people of the neighboring countries in Asia," was dismissed: "If he really felt that way, he would have canceled his visit to the shrine." The Daily Yomiuri, Japan's largest-circulation daily, was more supportive, however, claiming, "It is a matter of course that when one offers prayers to the war dead, one is simultaneously making a vow to seek peace." The Yomiuri suggested that Japan was overly concerned with Chinese attitudes:
China itself is a country with exceptionally strong nationalistic education. In addition, China allows one and only one historic view, based on Communist ideology. … Of course, we should not forget the fact that past Japanese wartime aggression inflicted enormous damage on China. … [I]t does not follow that Japan should always follow China's understanding of past history.
An op-ed in the International Herald Tribune said Koizumi was right to go to Yasukuni "for much the same reasons that President Bill Clinton had an obligation to visit Washington's Vietnam War Memorial—not to glorify war or justify what he and many others saw as an unjust military campaign, but to honor those who sacrificed their lives for their country, and, equally important, to help continue the healing process." A commentator in the Independent was even more sympathetic:
The Germans, at a pinch, have absolutely to disavow only 12 years of their own history. If the Japanese are to reject all the Yasukuni Shrine stands for, they must disavow most of what has gone into the creation of modern Japan since the Meiji Restoration of 1858. Whatever the elements of evil there are in that history, they still have the right to honour their dead.
Philatelics are forever: With around 105 days to go before the nations in the "euro zone" of the European Union say goodbye to their current currencies and begin to use the euro, more and more stories about the changeover are appearing in European papers (it must be a certifiable trend: The topic even cropped up in Wednesday's New York Times). Writing in the Daily Telegraph, Irish commentator Mary Kenny—who admitted to being "dead worried" that the transmutation to euros would turn her Irish punts into "Monopoly money"—noted that Britain, which is holding on to the pound for the foreseeable future, will be able to observe Ireland's experiment from a safe distance. "In most areas of social and political life, it has been the other way around: Ireland has had the advantage of watching social developments in Britain before introducing change—from tower blocks to divorce legislation, the republic has been able to learn from the United Kingdom's mistakes. Now, Ireland is the guinea pig in the relationship." And stamp geeks will enjoy a piece in the Khaleej Times of Dubai reporting the announcement by Belgium, France, Italy, and the Netherlands that while francs, lira, and guilders will no longer be useable after Feb. 28, 2002, postage stamps in the old denominations will remain valid until stocks are depleted. This is because of the "eternity principle," the notion that once a stamp is printed it can be used for as long as it exists.
---