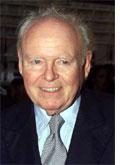 Carroll O'Connor died at 76. The Shakespearean-trained actor played the lovable bigot Archie Bunker on All in the Family, which enjoyed immense popularity and broke network television taboos during its 1971-1979 run. O'Connor went on to star in In the Heat of the Night, in which he played a detective who dates a black city councilwoman. (The series was honored by the NAACP.) Critics' spin: The Bunkers were the first sitcom family to swear, have sex, and be dysfunctional. All subsequent sitcoms owe O'Connor a debt. O'Connor's spin: "What I've done is make Archie not the head of a lynch mob but a human being who is also a bigot."
The FBI charged two of its employees with selling documents to the mob. The bureau arrested a computer analyst and a former agent in the scheme, which involved faxing classified files from a Las Vegas office to Mafia figures who sought an advantage in court. The former agent, allegedly Michael Levin, has become an informant against the analyst, James Hill. Levin is suing the bureau for releasing records that detail why he left his position there. FBI's spin: We don't think national security was compromised, but we can't be sure. Attorney General John Ashcroft's spin: We're setting up a commission to look into all of the FBI's glitches. Senators' spin: That's not enough. We need an independent review. 
The United States indicted 14 foreigners for a 1996 terrorist bombing in Saudi Arabia. The indictment in the Khobar Towers case named 13 Saudis—including members of the terrorist group Saudi Hezbollah—and a member of Lebanese Hezbollah. Five are charged with criminal conspiracy, and nine are charged with conspiracy and other crimes such as murder and attempted murder. The bombing killed 19 American servicemen and injured nearly 400. Optimists' spin: First the African embassy bombing convictions, now this. The FBI may screw up domestically, but it's effective abroad. Pessimists' spin: Sort of. The FBI knows that Iran is ultimately responsible for Khobar, but the United States doesn't want to alienate Iran's reformist government. International justice takes a backseat to diplomacy.
A secondHollywoodstudio admitted using its employees in "man-on-the-street" TV movie ads. In a 1998 TV ad, a Fox Searchlight advertising staffer called Waking Ned Devine "hysterical!" Daily Variety reported. The revelation came days after Fox Searchlight tweaked Sony Pictures for doing the same thing. (Last week Variety reported that two Sony staffers called Mel Gibson's The Patriot a "perfect date movie!" In a new marketing campaign, Fox urges moviegoers to "read honest-to-God rave reviews at www.foxsearchlight.com," a reference to the Sony debacle.) Two weeks ago, Sony admitted it had invented print movie blurbs from a fictional critic. Fox's spin: None of the people from 1998 work here any more. "We are disheartened that deceptive advertising practices eroded the public trust to an all-time low, forcing us to use full, unedited reviews to showcase the critical acclaim of a film." Universal Pictures' spin: Now that you mention it, we did the same thing. Critics' spins: 1) This is just deserts for the studios, which quote us out of context all the time. 2) But what's the difference between fictitious "critics" or "viewers" and corrupted real ones?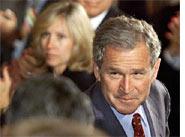 The Bush administration will try to settle the federal tobacco lawsuit. The Justice Department assembled a settlement team and admitted that it may lose in court. (Last year a district judge dismissed a portion of the case.) The Clinton Justice Department filed the $20 billion suit in 1999 seeking compensation for smoking-related illnesses suffered by Medicare recipients and federal employees. Democrats and anti-smoking activists' spin: Attorney General John Ashcroft was the tobacco industry's biggest friend when he was a senator. Denigrating your own case before settlement negotiations is a way of dropping the suit, which is unconscionable.
A man was convicted of a felony for tossing a dog into traffic. Andrew Burnett was convicted of one count of cruelty to animals for tossing Sara McBurnett's white fluffy bichon frisé, Leo, in front of an oncoming car in February 2000. The case, which stumped San Jose police and drew worldwide media attention, was solved after 17 months by a Santa Clara detective investigating Burnett for an unrelated theft. (Burnett, who faces a possible sentence of three years for Leo's death, will stand trial separately for stealing $68,000 from an employer.) Worldwide donors contributed $120,000 to a reward fund, more than is offered in many missing-person cases. McBurnett's spin: Since I can't have kids, Leo was my surrogate baby. Animal rights activists' spin: This case will set a precedent. Dog lovers "knew if they wanted this case to get serious attention, they had to step forward and contribute. Money talks." Burnett's jailmates' spin: Hey, Poodle Boy!
A famous historian was caught lying about having fought inVietnam. Joseph Ellis, a Mount Holyoke professor who has won the Pulitzer Prize and National Book Award for volumes on the American Revolutionary War era, admitted to having told students and interviewers over many years that he had seen combat in Vietnam. A day later he announced that he would stop teaching one of his courses, "Vietnam and American Culture." The confession was prompted by an article in the Boston Globe. Ellis, who claimed to have been a paratrooper in 1965 and to have fought near My Lai in 1968, actually spent 1969 to 1972 on active duty, teaching at West Point. Ellis' spin: "I deeply regret having let stand and later confirming the assumption that I went to Vietnam. For this and any other distortions about my personal life, I want to apologize." Mount Holyoke's first spin: "We … do not know what public interest the Globe is trying to serve." Holyoke's second spin: We "deeply regret the effect of his misrepresentation on students, colleagues, and the public." American Historical Association's spin: Ellis incorporated his war record into academic lectures, which is professionally unethical. (To read Slate's Chatterbox on Ellis' lies, click here; to read Omnivore's take, click here.)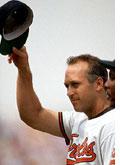 Cal Ripken Jr. will retire from baseball. From 1982 to 1998 he played in 2,632 consecutive games, a record. He was a Rookie of the Year and two-time MVP and collected more than 3,000 hits and 400 homers. He spent much of the past two seasons sidelined with injuries. Spins: 1) He's batting only .200 and should have retired last year. 2) Yes, but as with The Streak—which he ended voluntarily—at least he bowed out before he was forced out. 3) Everything about Ripken is a throwback—his loyalty (21 seasons with the same team), his doggedness (playing while injured; recovering from several mediocre seasons), even his name. Next stop, Cooperstown. (To read a "Sports Nut" on Ripken's retirement, click here.)
A government agency imposed price controls on power in Western states. The Federal Energy Regulatory Commission imposed 24-hour-a-day price ceilings on wholesale electricity sales in 10 Western states. Democratic legislators had clamored for such a move, which will deny utilities the ability to withhold power from California to avoid its unilateral price controls. President Bush gave tepid approval to the measure after months of resistance. Analysts' spins: 1) California Democrats created the power shortage through nearsighted policies. Now the GOP has to accede to price ceilings to protect Republican-controlled states. 2) No, California's problems have nothing to do with politics. But the Bush administration had stonewalled on solutions.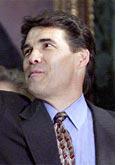 The governor of Texas vetoed a bill that would have let judges stop the execution of a retarded person. Gov. Rick Perry, who inherited the job when George W. Bush became president, said that current law—which prohibits the death penalty if a jury finds that the defendant is retarded—suffices. The proposed legislation would have allowed a judge to overrule a jury's unanimous determination that a defendant is not retarded. Fifteen states and the federal government have passed laws similar to the one Perry vetoed. This fall the U.S. Supreme Court will rule on the constitutionality of executing retarded murderers. Perry's spin: If any juror finds a mitigating factor in a capital crime, including retardation, the law requires a life sentence. We trust jurors to make that determination. Anti-Perry spin: If the Supreme Court "outlaw[s] the execution of the mentally retarded … Texas will not only look bloodthirsty, but foolish."     
---