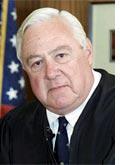 A U.S. appeals court scuttled the Microsoft breakup. But the 7-0 ruling also found that Microsoft violated the Sherman Antitrust Act by illegally exploiting its Windows monopoly. (It concluded that the company did not illegally try to monopolize the browser market.) It also accused District Court Judge Thomas Penfield Jackson of "serious judicial misconduct" for holding secret interviews with the press during the trial and sent the case to a different lower court judge. Court's spin: Jackson reached some correct conclusions but made procedural errors and did not justify the breakup. Analysts' spins 1) If Judge Jackson hadn't been such a blabbermouth, the breakup order would have stood. 2) Don't be fooled by the scolding of Jackson—Microsoft took a hit, and its stock will never be what it was. 3) A Microsoft-Justice Department settlement may be around the corner—if those pesky state attorneys general don't butt in.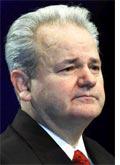 Yugoslavia extradited Slobodan Milosevic to The Hague to be tried for war crimes. The United States immediately pledged $182 million to the country. The Yugoslav Cabinet ordered the extradition after the parliament, in line with Yugoslav public opinion, refused to pass a law facilitating it. The order was reportedly prompted by signals from the United States and other Western powers that financial aid to Yugoslavia hinged on its cooperation with the tribunal. Milosevic will be the first ex-head of state to be tried by the U.N. tribunal. He was toppled last October after losing elections to a liberal challenger. Yugoslav authorities arrested him on corruption charges in April. Sunny spin: It's a triumph of international cooperation and justice. Cynical spin: It's a triumph of international economic pressure over democracy. British U.N. ambassador's spin: "It is a remarkable thing that Serbia, Yugoslavia, should be the first country that I can think of that has ever transferred an ex-head of state to an international justice court."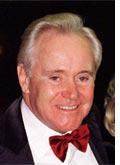 Jack Lemmon died at 76. The cherubic actor brought a light comedic touch to everyman characters with slightly skewed morals. He starred in The Apartment, Some Like It Hot, The Days of Wine and Roses, and many other films. (He starred in 10 movies with Walter Matthau, including The Odd Couple and Grumpy Old Men.) He won two Emmys and a Golden Globe and was the first actor to win Oscars for both supporting and starring roles. Critics' spin: Even in old age, Lemmon had "the excitement, spontaneity, idealism and vulnerability of the new boy in town."
A Chinese doctor testified that he had harvested prisoners' organs without their permission. Wang Guoqi, who is seeking asylum in the United States, told a congressional committee that he and other doctors removed organs from many executed prisoners, some of whom had been dead no longer than two minutes. Guoqi said that some prisoners are given anti-clotting shots before death and are told they are tranquilizers. Congress' and media's spin: This confirms our suspicions. Both Chinese and Americans buy these organs.
It's getting harder to become Jewish. The Reform movement's leaders, representing about 1.5 million Jews, endorsed conversion rituals previously thought "unnecessary"—like circumcision, a mikvah bath, and questioning by a panel of learned Jews. Many Orthodox and some Conservative leaders have refused to recognize Reform converts as real Jews, arguing that Reform shuns ritual. Reform leaders' spin: When Reform began a century ago, we knew we were Jewish but needed to become American. Today we know we're American but need to become more Jewish. United Synagogue of Conservative Judaism's spin: That's an improvement, but you still don't require converts to do anything, you just suggest.
New York state banned driving while talking on a handheld cell phone. It is the first state to enact such a prohibition. (Three New York counties already have the ban.) Drivers can still make calls through a headset or speakerphone and can contest a police officer's $100 citation in court with phone records. Eighty-seven percent of New York voters support the bill in opinion polls. Phone companies' spin: There's no proof that cell phones cause accidents. Besides, phones are just one of many driving distractions—such as applying makeup and drinking coffee—all of which are legal. New York residents' spin: We don't need studies to recognize the danger.
The Senate rejected a proposal to give employers full immunity from employee health-care lawsuits. The amendment to the patients' bill of rights was rejected 56-43. Senate moderates are working on a compromise amendment that would give employers limited liability from employee lawsuits over HMO decisions. The bill is designed to give HMO patients greater power to sue over health-care decisions. The House will soon introduce its own more restrictive bill. Pundits' spins: 1) Without the full immunity amendment, President Bush will never sign the bill. 2) Democrats know Bush will suffer if he vetoes any patients' bill of rights. He's at the mercy of Congress.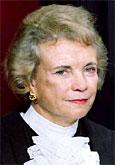 The Supreme Court upheld limits on campaign spending by parties. The justices said "coordinated expenditures," which are made explicitly to help elect candidates, "may be restricted to minimize circumvention of contribution limits." The court's liberal bloc, allied with Justice Sandra Day O'Connor, won the 5-4 vote. Speculation turned to the decision's impact on the campaign-reform bill pending in the U.S. House. Sen. John McCain's spin: This indicates that the court will foil the special interests by upholding the bill. Gloomy anti-McCain spin: This indicates that the court will trample free speech by upholding the bill. Rosy anti-McCain spin: This decision applies only to explicit circumvention of spending limits. The court might not get five votes to uphold McCain's assault on subtler methods of circumvention.—W.S.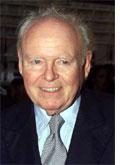 Carroll O'Connor died at 76. The Shakespearean-trained actor played the lovable bigot Archie Bunker on All in the Family, which enjoyed immense popularity and broke network television taboos during its 1971-1979 run. O'Connor went on to star in In the Heat of the Night, in which he played a detective who dates a black city councilwoman. (The series was honored by the NAACP.) Critics' spin: The Bunkers were the first sitcom family to swear, have sex, and be dysfunctional. All subsequent sitcoms owe O'Connor a debt. O'Connor's spin: "What I've done is make Archie not the head of a lynch mob but a human being who is also a bigot."
The FBI charged two of its employees with selling documents to the mob. The bureau arrested a computer analyst and a former agent in the scheme, which involved faxing classified files from a Las Vegas office to Mafia figures who sought an advantage in court. The former agent, allegedly Michael Levin, has become an informant against the analyst, James Hill. Levin is suing the bureau for releasing records that detail why he left his position there. FBI's spin: We don't think national security was compromised, but we can't be sure. Attorney General John Ashcroft's spin: We're setting up a commission to look into all of the FBI's glitches. Senators' spin: That's not enough. We need an independent review.
---