Two positive trends of the 1990s appear to have halted. Preliminary figures by the FBI show that serious crime stayed the same in 2000 after eight years of decline. And an AIDS study for the Centers for Disease Control found that annual infection rates for twentysomething gay men in large cities increased to 4.4 percent, after remaining steady at about 2 percent for more than a decade. Spins: 1) Spikes in the murder rate usually precede crime increases. The 2000 data shows no such spike, so the data may be an aberration rather than the end of a trend. 2) AIDS infection is increasing partly because prevention has been so successful: Young gay men have been spared watching their friends die, so they're less careful.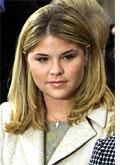 President Bush's daughters were charged with misdemeanor alcohol offenses. Nineteen-year-olds Jenna and Barbara allegedly tried to purchase margaritas with an underage friend at a Texas restaurant. Barbara and the friend, who were served, are charged with being minors in possession; Jenna, who was not served, is charged with presenting a fake ID. Last month Jenna pleaded no contest to an underage drinking citation; a judge sentenced her to community service and an alcohol awareness course. A conviction on the current charge would transform Jenna's earlier citation into a misdemeanor conviction and could lead to a $500 fine, more community service, and a 30-day suspension of her driver's license. Under Texas' "three-strikes" law, a third offense could lead to jail time. College students' spins: 1) Jenna and Barbara were unfairly singled out because they're famous. 2) No, they were treated like everybody else. 3) This case points out the failure of the country's underage-drinking laws. Secret Service's unofficial spin: We accompany the girls to protect them from physical harm, not to police their morals. Restaurant's spin: "We sincerely regret any inconvenience this has caused the First Family."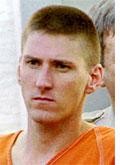 Timothy McVeigh sought a stay of execution. His lawyers asked a judge to delay his June 11 lethal injection and hold a hearing on the thousands of legal documents improperly withheld by the FBI. (The FBI released the documents days before McVeigh's initial execution date, May 16.) McVeigh has forsworn previous appeals of his death sentence, but his lawyers said that this appeal was designed "to promote integrity in the criminal justice system." McVeigh attorneys' spin: The documents offer "credible evidence" of other conspirators. Attorney general's spin: He's guilty, and he's going to die on June 11. Legal experts' spin: McVeigh won't get a new trial, but to block an execution you just need a few morsels of evidence. (Click here to find out if McVeigh's public confessions can be used against him.)  
Six kids with guns and attack dogs refuse to surrender to Idaho police. Negotiators are trying to coax the children, ages 8 to 16, out of their parents' house. Police arrested the family's mother for "felony injury to a child" and are seeking to take the children to state social services. For about a year the children have been kept out of school in a house with no running water, heat, power, or store-bought food. Their father, who had multiple sclerosis, officially died of "dehydration and malnutrition" several weeks ago. Two older siblings do not live at home; one is helping authorities talk to the kids. Critics' spin: This is another Ruby Ridge. Authorities' spin: The mother is mentally ill. We're going to wait for the kids to give up voluntarily. Neighbors' spin: They were a quiet family, but then they became paranoid and secretive.
The Supreme Court allowed a handicapped golfer special privileges. The 7-2 ruling determined that the Americans With Disabilities Act permits Casey Martin to ride in a cart while other golfers walk. (Martin has a disease that prevents him from walking long distances.) The PGA Tour argued that the fatigue induced by walking was an essential element of the game. Golf greats Arnold Palmer and Jack Nicklaus filed briefs siding with the PGA; former President Bush (who signed the ADA) and the Clinton Justice Department sided with Martin. Court majority's spin: Success in golfing derives more from accuracy and luck than from overcoming fatigue. PGA's spin: The court made clear that Martin's is a special case. We won't give a cart to every golfer who gets a leg cramp. Justices Scalia and Thomas' spin: Our job is not to determine "What Is Golf?" "Either out of humility or out of self-respect … the court should decline to answer this incredibly difficult and incredibly silly question."
The United States and China agreed that China will ship an American spy plane home in pieces. The Chinese wanted to send the EP-3E—which made a forced landing on Chinese territory on April 1—home in crates. The U.S. wanted to fly it home. As a compromise, the U.S. will clip the plane's wings and carry it home in a cargo plane. The U.S. downgraded military contacts with China after the April incident. On May 15, China refused a routine U.S. request to dock a Navy ship in Hong Kong. China's spin: To fly the plane home would further humiliate us. Pentagon's spin: We'll reattach the wings and fly the plane again.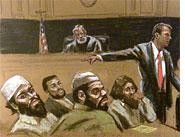 A U.S. jury convicted four men of blowing up two American embassies in Africa. A Saudi, a Tanzanian, a Jordanian, and a naturalized U.S. citizen were convicted on hundreds of charges for their roles in the August 1998 bombings, which killed 224 people, including 12 Americans, and wounded 4,000. Two of the defendants could receive the death penalty. Afghan exile and mastermind Osama Bin Laden—who was indicted by the prosecutors and fingered by several defendants—is still at large. Prosecutors' spin: This is the first step in the capture and conviction of Bin Laden. Critics' spin: Focusing on Bin Laden only creates a martyr for Arab fundamentalists.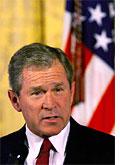 Congress passed the biggest tax cut in decades. The $1.35 trillion, 10-year deal received bipartisan support and will be signed by President Bush. The bill retroactively cuts the tax rate on your first $6,000 of income from 15 percent to 10 percent, generating a refund of up to $300 for singles or $600 for couples. In five years, tax rates will decrease by 3 percentage points in each income bracket (e.g., from 28 to 25 percent) except the top bracket, where the rate will decrease from 39.6 to 35 percent. The legislation also increases child tax credits and phases out the estate tax over 10 years. Pundits' spins: 1) Bush passed his tax cut more quickly than Reagan did, and with less political support. 2) With Senate control shifting to the Democrats, this may be Bush's last legislative hurrah. Liberal criticism: Bush won the plan's approval only by lying about the tax cuts given to the rich. Conservative criticism: Tax cutting is good, but this package relies too much on gimmicks and dubious budget projections.
---