The economy rebounded. The U.S. gross domestic product grew at a 2 percent annual rate from January to March, double the rate from October to December. Consumer spending on durable goods—clothes, cars, appliances—nearly quadrupled. Inflation rose at the fastest rate in a year. (A year ago the economy was growing at a 5.2 percent annual rate.) Analysts' spins: 1) There will be no recession! 2) Welcome to the recovery. 3) Layoffs in the first quarter will deflate consumer spending in the second and third. We're not out of the woods.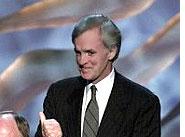 Former Sen. Bob Kerrey admitted to killing civilians during a Vietnam War raid. Kerrey went public with his account shortly before the New York Times Magazine broke the story. He says that the squad he commanded in 1969 accidentally killed 13-20 civilians after being fired upon. But one of Kerrey's commandos, Gerhard Klann, said Kerrey ordered the execution of the civilians. A Vietnamese witness corroborates Klann's version; several of Kerrey's squad leaders support Kerrey's version, and others refuse to talk. Kerrey told the Times that his memory may be blocked, but yesterday he told NBC that he absolutely did not order a massacre. Newsweek killed a similar story in 1998, after Kerrey decided not to run for president. Kerrey's spin: "I never claimed to be a hero," but "it's not My Lai, for God's sake." One squad member's spin: Klann's story "is untrue in every sense of the word." Another's spin: "We wouldn't be in these kinds of messes if people wouldn't talk." Media critics' spin: Does Newsweek think wartime atrocities aren't newsworthy when their perpetrators become mere senators? (To read Slate's take on Kerrey's admission, click here; to read an "Explainer" on the rules of war, click here.)
Paleontologists found a dinosaur fossil with clear traces of feathers. The discovery strengthens the theory that dinosaurs and birds, like humans and primates, evolved from a common ancestor. Scientists' spin: The dinosaur-bird link is now virtually airtight. Birds and flightless dinosaurs with feathers lived at the same time. The feather probably evolved to insulate the body, not to enable flight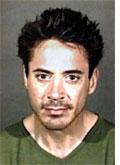 Robert Downey Jr. was arrested and fired from Ally McBeal. Hollywood's favorite drug addict was dismissed from his Golden Globe-winning role on the TV series after his second arrest in six months. The arresting officer said he showed signs of amphetamine abuse. Downey is already contesting cocaine-possession charges stemming from a November bust, after which the McBeal producers extended his contract and arranged for him to write and sing on a soundtrack album. He was released from jail less than a year ago. Hollywood scuttlebutt: The McBeal producers stuck by him in November, and he let them down. Now they have to rewrite the season finale in a matter of days. Downey may have exhausted the limits of his friends' good will.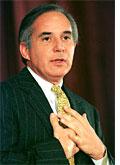 New Jersey's top two politicians are engulfed in scandal. Acting Gov. Donald DiFrancesco, a Republican, quit the race to permanently fill his seat after reporters raised ethical questions about real estate deals early in his career. Sen. Robert Torricelli, a Democrat, came under investigation for allegedly taking illegal gifts from a campaign contributor. Senate Democrats' veiled spin: We can't afford to lose a seat, so we'll support our man until it becomes impossible to do so. New Jersey Republicans' spin: We have plenty of good candidates for governor, so we're not worried. (To read "Ballot Box" on Torricelli's troubles, click here.)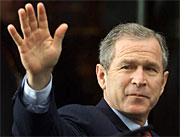 President Bush said he would do "whatever it took" to defend Taiwan if China attacks it. Aides insisted that his statement, which previous presidents have implied but never spelled out, was not a change in policy. Earlier, Bush decided to sell Taiwan destroyers, submarines, and anti-sub planes but will defer Taiwan's request for the sophisticated Aegis anti-missile system. China protested the decision. Strategists' spins: 1) By deferring the Aegis decision, Bush keeps it as a negotiating card with China. 2) Bush never intended to sell Aegis; he just used it to divert attention from the other weapons. 3) Weapons are important, but Taiwan cares more about trade with China. It can live without Aegis. And China cares only about Aegis, not the other weapons. U.S. hawks' spin: The Pentagon said Taiwan needs Aegis to defend itself. Bush is kowtowing to the Chinese again. Pundits' spin: America's implied alliance with Taiwan was an effective deterrent; stating the policy mollifies hawks but provokes China's anger. (To learn how the United States has sidestepped the Taiwan question in the past, click here and scroll to the bottom.)
The Supreme Court ruled that police can arrest citizens for minor offenses usually punished by fines. The 5-4 ruling held that the Fourth Amendment does not prevent arrests for fine-only misdemeanors such as failing to wear seat belts. (A Texas woman arrested in front of her children for not wearing her belt sued her city.) Majority's spin: The Texas cop exercised bad judgment, but the Constitution does not protect against "gratuitous humiliations," only "unreasonable seizures." She broke the law, so the seizure should be allowed. Minority's spin: She did not disturb the peace and presented no threat of flight. How can such an arrest be "reasonable"?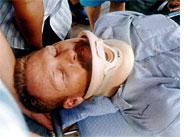 U.S.-Peruvian drug enforcement pilots mistakenly shot down a plane flown by missionaries. CIA employees aboard a Defense Department surveillance aircraft alerted the Peruvian air force when they spotted the Baptists' single-engine Cessna, which they suspected of smuggling drugs. A Peruvian fighter jet fired on the plane, killing a mother and child, and reportedly strafed survivors on the ground. American videotape reportedly shows that the missionaries' plane did not attempt any evasive maneuvers before it was shot. United States' spin: The Peruvian pilot was supposed to make radio contact and fire warning shots, which he failed to do. Peruvian prime minister's spin: "The Peruvian authorities are responsible and we regret what happened." Peruvian air force's spin: "In principle, we followed all the procedures to the letter." Surviving missionaries' spin: Our kin are in heaven. This was God's plan.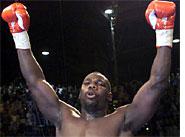 A boxing unknown became heavyweight champion. Hasim "Rock" Rahman, a 28-year-old journeyman from Baltimore, knocked out Lennox Lewis, who held two of professional boxing's three title belts. (The third belt is also held by an unknown, Johnny Ruiz, who recently beat longtime champ Evander Holyfield.) Lewis had been expected to fight Mike Tyson next, in what would have been boxing's biggest payday. Sportswriters' spin: A champ who didn't train hard enough, an upset in Africa—what a great story! Lewis could win back the title a third time and tie Muhammad Ali's record. Promoters' spin: Rocky stories are nice, but they don't sell on pay-per-view. Rahman ruined our big-ticket fight.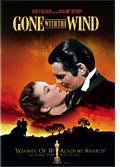 A federal judge blocked publication of a Gone With the Wind parody. The district court stated that Alice Randall's The Wind Done Gone—the Scarlett O'Hara story told from the slave point of view—infringed on Margaret Mitchell's copyright. Prominent writers such as Toni Morrison and Arthur Schlesinger Jr. had supported Randall. Mitchell estate's spin: "This is a wonderful victory for the First Amendment." The judge ruled that anybody is free to write about Mitchell's book but not to steal from it. Randall's spin: I was parodying the book, which is my right. Judge's spin: This parody "constitutes unabated piracy." It doesn't attempt humor or criticism. Analysts' spin: Copyright law pretends to be about economics but forces judges to become literary critics.
---