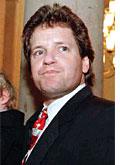 Roger Clinton lobbied his brother for pardons. He claims he did not get paid for his efforts—all 10 of his requests were denied—but Congress is investigating anyway. A U.S. attorney is also investigating whether Bill Clinton pardoned four New York swindlers in exchange for votes for his wife's Senate campaign. Earlier in the week, the National Enquirer reported that Sen. Hillary Clinton's brother, Hugh Rodham, received $400,000 to lobby President Clinton for two pardons. (Both applications were successful.) Sen. Clinton's campaign treasurer, William Cunningham, also did legal work for a pardon applicant. (He was paid $4,000.) Rodham's spin: I returned the money to avoid the appearance of impropriety. But there was nothing improper. Cunningham's spin: I was asked to do legal work on an application. It had nothing to do with Hillary. Hillary's spin: I did not know that my brother or campaign treasurer were involved in the pardons. Bill's spin: "Yesterday I became aware of press inquiries that Hugh Rodham received a contingency fee. … Neither Hillary nor I had any knowledge of such payments." Critics' spins: 1) He may or may not have known about the $400,000, but he knew Rodham was lobbying. 2) As with Flytrap, the investigations are worse than the original offense. Washington's hyper-legalistic minds want to nullify not just Clinton's pardons, but the pardon power itself.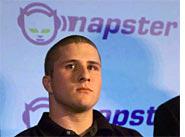 The music industry started cracking down on Napster clones. Since last week's decisive court ruling in its favor, it has been sending "cease and desist" letters to smaller free music-swapping Web sites such as Napigator, the Wall Street Journal reported. On Thursday the industry turned down Napster's $1 billion offer to drop its lawsuit. It had offered the money over five years as compensation for copyrighted music traded on its site. (It also announced plans to charge users a small fee starting this summer.) Last week's federal appeals court ruling ordered a lower court to shut down Napster. (A hearing next week will consider the terms of the injunction.) Record companies' spin: We're a $30 billion-$40 billion-a-year business; $200 million a year is not in the ballpark. Napster's spin: "If Napster died, it would be against consumer needs and it would be a big defeat for the music industry." Our offer is more generous than what MP3.com paid to settle. Analysts' spin: "Two hundred million a year is roughly the same as what the CD singles business is worth." That doesn't even begin to cover lost album sales. Legal analysts' spin: The record labels have the legal muscle to shut down Napster clones, but finding them will be a constant cat-and-mouse game. Also, many services with overseas servers or no servers at all will be immune.
Dale Earnhardt's seat belt was found broken. NASCAR announced that the faulty belt probably caused the racing titan to hit his chin against the steering wheel during his fatal crash in the Daytona 500—a blow that fractured his skull. A day after the Earnhardt crash, several NASCAR racing teams ordered head-neck braces for their drivers. Safety advocates' spin after the crash: Racing officials improved the cars' aerodynamics this year to produce more lead changes. They got an exciting race—at a price. If tracks used padded walls and drivers used neck braces and padded cages, lots of lives could be saved. NASCAR's post-race spin: We'll examine our safety rules, but we're not making knee-jerk decisions. Crack-eggs-to-make-an-omelet spin: "To eliminate [violent death] as an option is to remove the perverse majesty that elevates racing" to a man's sport (the Wall Street Journal). New spin: See, Earnhardt's death was a freak occurrence. Drivers don't need head-neck braces. They just need to inspect their seat belts. (For photos of the crash, click here; to read a Slate dispatch from a stock car race, click here; to read why NASCAR cheating is expected, click here; to read a "Sports Nut" on how NASCAR fans caused the Earnhardt crash, click here.)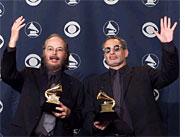 Steely Dan's Two Against Nature won Best Album at the Grammys. Controversial rapper Eminem—who performed at the ceremonies with gay star Elton John— won Best Rap Solo Performance and Best Rap Album. U2's single "Beautiful Day" won Best Record (awarded to the performers), Best Song (awarded to the songwriters, also U2), and Best Rock Performance. U2's spin: "Right now, it's our night." Critics' spin: Actually, no one swept this year, but Steely Dan is a deserving underdog. Network's spin: Eminem may be controversial, but he won big ratings. (For a list of winners, click here; to read why the Grammy awards are lame entertainment, click here.)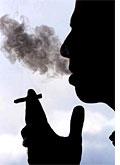 "Less-toxic" cigarettes are not necessarily safer than traditional ones. A National Academy of Sciences report said that cigarettes modified to produce fewer toxins could in theory improve health, but that more research is needed before companies can make health claims. The study recommended that Congress give the Food and Drug Administration authority to regulate the claims of "safer" cigarettes. Critics' spin: We already know that modified cigarettes have not been tested adequately. But realistically the FDA will never get regulatory control, so we might as well encourage companies that are making good-faith efforts to reduce the harm of their products.
Most of the bombs dropped on Iraq last week missed their mark. The Pentagon disclosed that only a few of the guided missiles destroyed targeted radar stations. (On Thursday American planes attacked again.) The United States and Britain defended last week's attacks as necessary to cripple increasingly sophisticated anti-aircraft equipment. Russia, Turkey, Egypt, and France objected to the mission. Strikes inside the northern and southern no-fly zones are routine, but last week's bombing required a go-ahead from President Bush. U.S. and Britain's spin: This was pre-emptive self-defense to protect our planes. Iraq's spin: Death to America! Analysts' spin: Economic sanctions are ineffective, and removing Saddam Hussein is impossible without another war. Bush is stuck. (For the world press's take on the bombing, see "International Papers.")
DaimlerChrysler will make a monster SUV. Based on a German military transport, the Freightliner Unimog will be 20 feet long, nearly 10 feet high, and weigh 12,500 pounds (more than twice as much as a Chevy Suburban). At 7 feet, 6 inches wide (measured at the tires), it will be 3.5 inches wider than General Motors' Hummer— the civilian version of the American military's Humvee. The Unimog will start at $84,000 and get 10 miles per gallon. DaimlerChrysler's spin: "This thing makes the Hummer look anemic. Wanting to conquer the great outdoors is simply not a good reason to give up leather and air-conditioning." Cynics' spin: This is just the logical extension of this country's obsession with inefficient, macho transport. The Unimog was too big even for the Germans, but Americans will probably snap it up. (Visit the Slate site for Magnitude Motor's Godzilla SUV—sold exclusively in Blorple County.)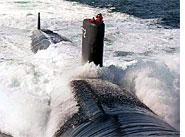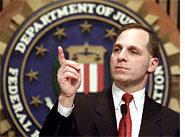 The USS Greeneville made sonar contact with the Ehime Maru an hour before their collision. The nuclear sub surfaced only after a periscope check failed to spot the Japanese fishing boat, a National Transportation Safety Board investigation discovered. A sonar officer also told the NTSB that he was briefly distracted from his duties by civilians. The Greeneville was conducting a rapid-surface test when it hit and sank the Ehime Maru, drowning nine of the ship's 35 occupants. Sixteen civilian VIPs were aboard the sub when the collision occurred. Three days after the accident, the Navy revealed that civilians were sitting at two of the sub's three control panels. Japan's spin: The U.S. military is arrogant and careless, and our own prime minister is insensitive for golfing throughout the tragedy. Navy's spin: The civilians were sitting at the controls but were never in control. Civilians' spin: We flipped levers during the drill but a sailor was by our side. And we saw crew members do two 360-degree periscope checks. Maru crew's spin: Our ship sank in just a few minutes. The fatal drill is "absolutely unforgivable if a civilian was operating it." The FBI charged one of its agents with spying for Russia. The accused, Robert Hanssen, allegedly spied for 15 years in exchange for an estimated $1.4 million in cash and diamonds. His alleged betrayals of several American agents lead to their deaths. Critics' spin: First the FBI prosecutes an innocent scientist, Wen Ho Lee, for spying. Now they've discovered spying by one of their own. This is pathetic. FBI's spin: Hanssen eluded capture because he encrypted all communications, never met with a Russian agent (supposedly they didn't know his name), and didn't spend suspicious amounts of money. Hanssen's spin to the Soviets in 1985: "I trust that an officer of your experience will handle [the agents I fingered] appropriately. I believe they are sufficient to justify a $100,000 payment to me."
Stanley Kramer died at 87. The man dubbed "Hollywood's Conscience" was famous for producing, and often directing, films such as High Noon, Guess Who's Coming to Dinner, Inherit the Wind, Judgment at Nuremburg, The Caine Mutiny, The Wild One, and It's a Mad, Mad, Mad, Mad World. His 35 movies were nominated for 85 Oscars and won 15. (TV and movie producer Howard Koch—The Manchurian Candidate, The Odd Couple— died the same day.) Critics' spins: 1) Kramer made thoughtful pictures at a time when the studios produced big-budget, diversionary crap. 2) They were "thoughtful" in a too-earnest, self-congratulatory way. He made "message" movies, not real drama. Kramer's spin: "I don't have messages. I do have provocations, thoughts, doubts, challenges, and questions to offer."
---