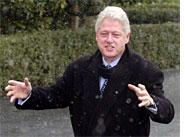 President Clinton banned logging in nearly a third of national forests. His executive order will protect 58 million acres in 39 states from logging and road building. (For comparison—Yellowstone National Park is just over 2 million acres.) It is the most sweeping conservation move since Jimmy Carter nearly doubled federally protected lands in 1980. Environmentalists' spin: Clinton has proven himself a true heir to Teddy Roosevelt. Timber industry and Western governors' spin: Land use decisions should be made locally, not by federal fiat. Clinton even bypassed Congress. Clinton administration's spin: Most Americans support the action, and we bypassed Congress because it is beholden to the timber industry. George W. Bush's spin: We agree with the log cutters. We'll review this when we get into office.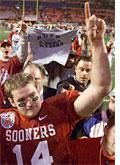 The Oklahoma Sooners became college football champions. Their 13-2 trouncing of heavily favored Florida State in the Orange Bowl left them undefeated and gave them their first national title since 1985. Had Florida State won, it would have repeated as national champion, possibly sharing the title with Miami and Washington. Sportswriters' spin: The Sooners were ranked 19th in the preseason and had one of this year's toughest schedules. Their dominance is indisputable.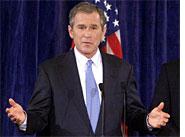 G eorge W. Bush nominated two campaign advisers to White House posts. Lawrence Lindsey will become the president's chief economic adviser, while campaign director Karl Rove will become a senior adviser. Earlier, Bush nominated Clinton's commerce secretary for transportation secretary. Former Congressman Norman Mineta will be the only Democrat in the new Cabinet. Pundits' spin: Lindsey is a supply-sider's supply-sider. Bush will cut taxes no matter what Alan Greenspan thinks.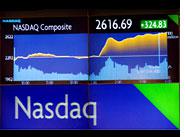 The Nasdaq had its best day ever after the Fed cut interest rates unexpectedly. The Federal Reserve's sudden half-point cut on Wednesday, double the usual size, was its first cut in two years and came weeks before its scheduled meeting. After falling 7.5 percent on Tuesday, the Nasdaq composite soared more than 14 percent Wednesday. (It lost 2 percent Thursday and moved 2 points lower Friday morning.) The index lost 39 percent in 2000, its worst year ever. (It gained 86 percent in 1999 and had double-digit gains in eight of the last 10 years.) The Dow declined 6.2 percent last year, but nearly half of that came from two tech stocks added in November 1999—Microsoft and Intel. The Treasury market outperformed stocks for the first time since 1984. Economists' spin: The Fed recognized that it had been too cautious last fall. Pundits' spins: 1) The Fed signaled its cooperation with a Bush tax cut. 2) The Fed signaled its opposition to a Bush tax cut. Bush's spin: Thanks, Fed. But we still need a tax cut.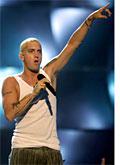 Eminem garnered four Grammy nominations. The controversial rapper was bested by Dr. Dre and Beyoncé Knowles (of Destiny's Child), who each got five. (Country singer Vince Gill also got four.) Album of the Year nominations went to Eminem, Beck, Radiohead, Paul Simon, and Steely Dan. Record of the Year nominations went to Destiny's Child ("Say My Name"), Macy Gray ("I Try"), Madonna ("Music"), 'N Sync ("Bye Bye Bye"), and U2 ("Beautiful Day"). Zeitgeist spin: No artist will dominate this year (as Carlos Santana, Lauryn Hill, and Sheryl Crow have in past years). Critics' spins: 1) "The Grammys have joined with Rolling Stone, the New York Times and Spin in endorsing the musical hate crimes waged against women and gays" by Eminem; 2) not nominating Eminem for Record of the Year is a major snub. (For a complete list of nominations, click here; for a Slate"Assessment" of Eminem, click here; for a "Diary" by Beck, click here; for Chatterbox's "Confessions of a Paul Simon Fan," click here; click for a "Summary Judgment" of Eminem's album, Beck's album, Radiohead's album, and Paul Simon's album.)
Israel will send low-level negotiators to Washington. Israeli Prime Minister Ehud Barak sent the diplomats after Palestinian leader Yasser Arafat agreed (with reservations) to President Clinton's negotiating framework. The preliminary negotiations could lead to talks between Arafat and Barak. Clinton's compromise peace proposal would give the Palestinians the Temple Mount and a sovereign state on the West Bank in exchange for prohibiting the return of their refugees to Israel. Barak's spin: Don't hold your breath. White House's spin: Don't hold your breath. Arab nations' spin: Arafat should never give up the right of return for refugees. Non-Arafat Palestinians' spin: We will never accept any peace plan. And we will never stop the intifada. Media's spin: Clinton's proposal is the only viable compromise, but it will fail.  
Congressional representation will shift from the Northeast and Midwest to the West and South. The 2000 census counted 281 million Americans, a 13 percent increase over 1990's 248 million. Winning states: Florida, Georgia, Texas, and Arizona will each gain two congressional seats, while California, Colorado, Nevada, and North Carolina will each gain one. Losers: New York and Pennsylvania will lose two each, while Connecticut, Indiana, Illinois, Michigan, Mississippi, Ohio, Oklahoma, and Wisconsin will each lose one. (The changes take effect with the 2002 election; for an apportionment Q&A, click here.) Nevada is the fastest-growing state, and West Virginia is the slowest. Only the District of Columbia lost population. (For a map of state-by-state percentage changes, click here.) The Census Bureau may use statistical sampling to adjust the figures, but the Bush administration could block the adjustment. Census Department's spin: Without statistical sampling, we undercount minorities and the poor. GOP's spin: With statistical sampling, the Census Department creates virtual Democratic voters.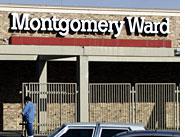 Montgomery Ward will close its doors. The 128-year-old retailer, owned by General Electric, invented the mail-order catalog and the "satisfaction or your money back" guarantee. Analysts' spin: Ward got beat by the enterprising Sears in the '50s and '60s, then by the discounter Wal-Mart in the '80s and '90s. This year's poor holiday season was the coup de grâce.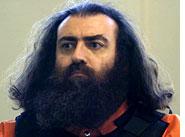 A man shot to death seven co-workers in a Boston suburb. The IRS had recently told the suspect, Michael McDermott, that it would garnishee his wages for back taxes. Authorities found bomb-making materials at his home. His lawyer said McDermott had been taking psychiatric medication. Prosecutors' spin: This was not a random outburst. McDermott targeted each victim. Neighbors' spin: He seemed like a nice enough guy. (To read what's wrong with the neighbors, click here.)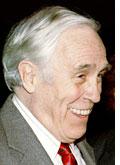 Jason Robards died at 78. The Academy- and Tony-award-winning character actor became famous for his 1950s Broadway roles in The Iceman Cometh and Long Day's Journey Into Night. His nearly 100 TV and theatrical films include All The President's Men (1976), Julia (1977), and The Day After (1983). Critics' spin: Robards was for Eugene O'Neill what Marlon Brando was for Tennessee Williams—the playwright's quintessential interpreter. Robards' spin: "All I know about acting is that I just have to keep on doing it." (To read Chatterbox's deconstruction of Robards' obits in the Washington Post and New York Times, click here; to read David Edelstein's take on Robards in A Thousand Acres [1997], click here; for Robards in Magnolia [1999], click here.) 
---