Congressional representation will shift from the Northeast and Midwest to the West and South. The 2000 census counted 281 million Americans, a 13 percent increase over 1990's 248 million. Winning states: Florida, Georgia, Texas, and Arizona will each gain two congressional seats, while California, Colorado, Nevada, and North Carolina will each gain one. Losers: New York and Pennsylvania will lose two each, while Connecticut, Indiana, Illinois, Michigan, Mississippi, Ohio, Oklahoma, and Wisconsin will each lose one. (The changes take effect with the 2002 election; for an apportionment Q&A, click here.) Nevada is the fastest-growing state, and West Virginia is the slowest. Only the District of Columbia lost population. (For a map of state-by-state percentage changes, click here.) The Census Bureau may use statistical sampling to adjust the figures, but the Bush administration could block the adjustment. Census Department's spin: Without statistical sampling, we undercount minorities and the poor. GOP's spin: With statistical sampling, the Census Department creates virtual Democratic voters.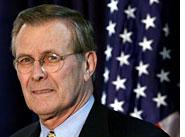 George W. Bush nominated Donald Rumsfeld for Defense Secretary. Rumsfeld was chief of staff and defense secretary for President Gerald Ford. Last week, Bush nominated John Ashcroft for attorney general. The choice of the Missouri senator elated conservatives and disappointed liberals. Ashcroft's spin: I will enforce the laws with integrity, unlike some (Reno) attorneys general (Reno) I won't name (Reno). Pundits' spin: Rumsfield is pro-missile defense, an old Washington hand, and chummy with Dick Cheney. What a surprise.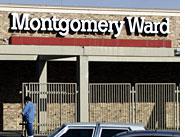 Montgomery Ward will close its doors. The 128-year-old retailer, owned by General Electric, invented the mail-order catalog and the "satisfaction or your money back" guarantee. Analysts' spin: Ward got beat by the enterprising Sears in the '50s and '60s, then by the discounter Wal-Mart in the '80s and '90s. This year's poor holiday season was the coup de grâce. 
President Clinton's 11th-hour Middle East peace proposal may fall apart. After the Palestinians demurred on Clinton's compromise—which would give them the Temple Mount in exchange for prohibiting the return of Palestinian refugees to Israel—Israeli Prime Minister Ehud Barak canceled plans to meet with Palestinian leader Yasser Arafat. Palestinians' spin: "[Clinton's] solution [is] similar to American fast foods, which, while attractively wrapped, are unhealthy and indigestible in our region." Pundits' spin: Another day, another failed summit.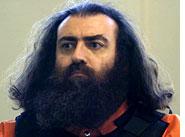 A man shot to death seven co-workers in a Boston suburb. The IRS had recently told the suspect, Michael McDermott, that it would garnish his wages for back taxes. Authorities found bomb-making materials at his home. His lawyer said McDermott had been taking psychiatric medication. Prosecutors' spin: This was not a random outburst. McDermott targeted each victim. Neighbors' spin: He seemed like a nice enough guy. (To read what's wrong with the neighbors, click here.)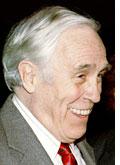 Jason Robards died at 78. The Academy- and Tony-award-winning character actor became famous for his 1950s Broadway roles in The Iceman Cometh and Long Day's Journey Into Night. His nearly 100 TV and theatrical films include All The President's Men (1976), Julia (1977), and The Day After (1983). Critics' spin: Robards was for Eugene O'Neill what Marlon Brando was for Tennessee Williams—the playwright's quintessential interpreter. Robards' spin: "All I know about acting is that I just have to keep on doing it." (To read Chatterbox's deconstruction of Robards' obits in the Washington Post and New York Times, click here; to read David Edelstein's take on Robards in A Thousand Acres (1997), click here; for Robards in Magnolia (1999), click here.) 
The Agriculture Department ruled that "organic" food cannot be genetically modified or irradiated. To earn the new " USDA Certified organic"  label, farmers cannot 1) irradiate, fertilize, or genetically modify crops; or 2) give antibiotics, hormones, or non-organic feed to livestock. The national standards will replace state and local ones. USDA's spin: "The organic label is a marketing tool. It is not a statement about food safety." Agribusiness' spin: If you had put that disclaimer on the label, as we asked, customers wouldn't be so phobic of industrial food production. Organic producers' spin: These regulations will create a niche for family farms.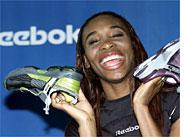 Venus Williams signed the richest endorsement deal ever for a woman athlete. The 20-year-old tennis phenom—who won the Wimbledon, U.S. Open, Olympic singles, and Olympic doubles titles this year— signed a $40 million, five-year contract with Reebok. Feminist spin: That's impressive, but less than half of Tiger Woods' $85 million-plus five-year deal with Nike.
John Lindsay died. The former New York mayor was known for his urbanity and idealism. He governed New York as a Republican in the 1960s, then ran for the presidency unsuccessfully as a Democrat. Pro-Lindsay spin: He prevented rioting and gave the city a glamorous image. Anti-Lindsay spin: He was a spineless labor negotiator and a clueless racial mediator.
Two studies concluded that cell phones don't cause brain cancer. Despite widespread fears, scientists say that the microwaves emitted by the phones should pose no danger to humans. Researchers' spin: Science can convince only so many. "For believers, no proof is necessary. And for skeptics, no proof is possible."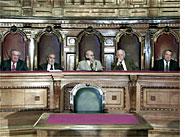 Chile's supreme court dismissed charges against former dictator Augusto Pinochet. But the court ordered prosecutors to interrogate Pinochet within 20 days, possibly in preparation for another indictment. On Dec. 1, a judge indicted Pinochet for the disappearance of 19 prisoners in 1973 (shortly after he took power) and placed him under house arrest. Pinochet, who stepped down in 1990, was under house arrest in London from October 1998 to March 2000. The civilian government that succeeded him said 3,197 people disappeared or were killed under his rule. Analysts' spin: Pinichet will be tried eventually, but this slows things down. (The Explainer tells you how to pronounce "Pinochet"here; to read world reaction to his arrest in "International Papers," click here; for Anne Applebaum's take, click here.)
---