Sotheby's will conduct an art auction entirely on the Internet. The auction house will hold next February's annual offering of contemporary art only on its Web site. Sothebys.com will also hawk art from non-Sotheby's galleries. Sotheby's spin: We need to promote our site, and contemporary art is cheap enough to appeal to Web buyers. Art critics' spin: Buying art sight-unseen is a tad philistine, but better Sothebys.com than eBay. (To read Slate's Jacob Weisberg on how sites like Sothebys.com foil centuries of art snobbery, click here.)
Three major record labels struck licensing agreements with music-downloading Web sites. After winning a copyright lawsuit against my.MP3.com for "streaming" free music to computer users, Warner Music and BMG Entertainment signed agreements with the site to continue the same process legally. BMG also signed an agreement with a music-streaming startup, MusicBank. Technophiles' spin: This is the beginning of the end of bricks-and-mortar record stores. Next up: video stores. : (To read Slate's "Explainer" on the Web's audio/video technologies, click here; to read "Moneybox" on the record industry's fear of the future, click here.)
The inventor of the Hawaiian "Aloha" shirt died. Honolulu tailor Ellery Chun's 1931 invention, combining elements of the Japanese kimono and sugar-plantation field shirts, subverted the American man's suit-and-tie uniform. It was publicly adopted by celebrities such as Frank Sinatra, Harry Truman, and Tom Selleck—and began the tradition of "casual Fridays" in the workplace. Glass-half-full spin: The Aloha allowed men's clothes to become expressive and informal. Glass-half-empty spin: Expressive and informal has degenerated into vulgar and commercial. (To read Slate's Anne Hollander on revamping male couture, click here.)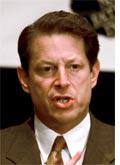 Al Gore began the presidential campaign ad war. The Democratic National Committee's first "issue" ad—paid for by unregulated "soft money" and broadcast in 15 states— touts Gore's prescription-drug benefit plan. George W. Bush's spin: You lied when you promised not to run the first soft-money ad. Gore's response: Technically, we told the truth. Analysts' spin: It's going to be a long campaign. (Slate's "Ballot Box" dissects the Bush-Gore soft-money shouting match here; to read a discussion of the ad, click here.)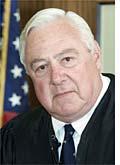 A federal judge ordered that Microsoft be split in two. District Judge Thomas Penfield Jackson also issued a long list of restrictions on the company's business practices. Microsoft will request to delay Jackson's remedies until it exhausts its appeals. If Microsoft does not win a stay, it must comply with the restrictions by Sept. 7 and deliver a breakup plan by Oct. 7, although the actual breakup would not occur until the appeals conclude. Jackson's spin: To rein the company in without breaking it up would have required too much regulation. Besides, Microsoft can't be trusted. Microsoft's spin: "Today is the first day of the rest of this case." The lawsuit has no merit, and we'll win on appeal. Wall Street's spin: Yawn. We knew this was coming. Analysts' spin: By the time the appeals end, Microsoft may not be a monopoly anymore.
The government may restrict access to an abortion pill. The Food and Drug Administration may mandate that providers of RU-486 be trained abortionists practicing within an hour of an emergency room. Women's rights advocates had expected the government to give blanket approval to the drug, which flushes a fertilized egg from the uterus up to the 49th day of pregnancy. Pro-choice spin: This is reactionary. Now the pill will be limited to abortion clinics, which are scarce and easy prey for protesters. Pro-life spin: This is just. Now the pill will be limited to abortion clinics, which are scarce and easy prey for protesters. Analysts' spin: Private, widespread use of RU-486 may end the abortion wars. Stigmatized, limited use may only intensify them.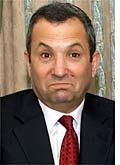 Ehud Barak's Israeli government may be in peril. Aggrieved partners in the prime minister's coalition government voted to hold new elections, 11 months after the coalition took power and near the climax of Middle East peace negotiations. Barak must now form a weakened minority government or pay off his disgruntled allies with more funding for Orthodox schools. Peace mediators' spin: This couldn't come at a worse time. Orthodox politicians' spin: Exactly.
New Jersey millionaire Jon Corzine won the most expensive Senate campaign ever. The former Wall Street wizard won 58 percent of the Democratic primary vote to ex-Gov. Jim Florio's 42 percent. Florio, reviled by many for raising taxes, was outspent 20-to-1. Corzine shelled out $35 million on the primary, more than any other candidate has spent on a primary and general election combined. Campaign-finance hawks' spin: He bought the election. Corzine's defense: Florio had 30 years and a half-dozen campaigns to build name recognition. I had several months. Pundits' spin: At least he didn't piss away $100 million like George W. Bush. (To read David Plotz's "Assessment" of Corzine, click here.)
A computer virus has infected mobile phones in Spain. The "I-Worm.Timofonica" virus works like last month's "love bug" virus, sending itself to everyone in a user's Microsoft Outlook address book. But for every Outlook e-mail address it finds, it sends a spam message to a randomly generated mobile phone number, culled from a Spanish government directory. Technophobes' spin: Today, cell-phone spam, tomorrow, cell-phone destruction. Technophiles' spin: By the time cell-phone viruses become truly virulent, cell phones will be indistinguishable from computers. (To read how Microsoft Outlook may have enabled the "ILOVEYOU" virus, click here; to read "The Earthling" on how to devise a surgically precise computer virus, click here.)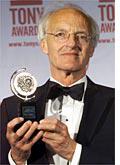 Pointy-headed plays swept the Tony Awards. Copenhagen, a Miramax-backed, three-character drama about nuclear physics and morality, won Best Play, while Tom Stoppard's The Real Thing won Best Play Revival, Best Actor in a Play, and Best Actress in a Play. British director Michael Blakemore won Best Director for a Play (Copenhagen) and for a Musical (Kiss Me, Kate, which won five awards, including Best Musical Revival). Contact, a dance performance to recorded music, won Best Musical. Musicians' union's spin: Contact isn't a real musical, since there's no original music. Harvey Weinstein's spin: First Hollywood, now Broadway. Elton John and Tim Rice's spin: Aida wasn't nominated for Best Musical, so we're not attending. Tony critics' spin: The best stuff is off-Broadway anyhow. (To read an "Assessment" of Tom Stoppard in Slate, click here.)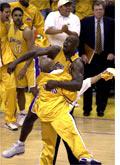 The Los Angeles Lakers beat the Portland Trail Blazers to reach the National Basketball Association Finals. The semifinal series pitted ex-Chicago Bulls coach Phil Jackson (now with the Lakers) against ex-Bulls forward Scottie Pippen (now with the Blazers). The Lakers had a 3-1 lead in the best-of-seven series, lost the next two games, and trailed by 16 points in the final game at home as they headed toward the fourth quarter. Then the Blazers went cold and lost the game. The spins: 1) The Lakers nearly committed the worst choke in NBA history. 2) The Blazers did commit the worst choke in NBA history. 3) Jackson proved that he was more important than Pippen in carrying the Bulls to six championships. 4) Nobody cares about the finals, because the guy who really carried the Bulls to those championships, Michael Jordan, isn't playing. 
---