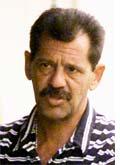 T he Justice Department may return Elián González to his father early next week. Pushed by President Clinton, Attorney General Janet Reno has abandoned negotiations with the boy's Miami family. Wednesday a court ruled that Elián must stay in the United States until permanent custody is determined in court on May 11. That decision came a day after a pediatrician hired by the Justice Department called Elián's Miami relatives "psychologically abusive." Last week Elián's great-uncle Lázaro González defied the DOJ's deadline to surrender the boy. Meanwhile, the House GOP invited Elián's father to visit Capitol Hill. Lázaro's spin: "They will have to take this child from me by force!" (Read about the talk shows' take on Elián in "Pundit Central." Or check out this "Frame Game" on conservatives' impossible demands and this "History Lesson" on civil disobedience.)
A study found that car-crash victims report fewer injuries when they cannot sue for "pain and suffering." When Saskatchewan, Canada, introduced no-fault insurance, it boosted compensation for lost wages and medical expenses but eliminated punitive lawsuits. Despite an increase in reported accidents, claims by whiplash victims declined by 28 percent. Reaserchers' spin: Punitive awards for crash victims did not induce malingering, but they did produce excessive testing and diagnosis, which in turn encouraged subjective feelings of pain. Economists' spin: Market-oriented policies influence behavior more than we care to admit. Conservative lawyers' spin: Bad tort laws influence behavior more than we care to admit. Psychologists' spin: The mind influences diagnosis more than we care to admit. Ambulance chasers' spin: Psst! Remember to put on that neck brace before we enter the courtroom!
The father of "Mafiaboy" was arrested for conspiring to harm a colleague. While wiretapping the phone of the 15-year-old suspected Web hacker, Canadian authorities overheard his father planning a contract hit on a business associate. "Mafiaboy," as he is known on the Net, allegedly hijacked hundreds of computers, crippling sites such as Yahoo!, eBay, Buy.com, and CNN.com, costing hundreds of millions of dollars in lost revenue. Police forbade him from using computers for anything other than homework and prohibited him from associating with three friends. His parents must give him a curfew. Attorney General Reno's spin: Young people "are not going to be able to get away with something like this scot-free." Police spin: Mafiaboy, you're grounded. Social observers' lament: Like father, like son.
Two studies found that a high-fiber diet does not prevent colon cancer. The three- and four-year clinical trials overturned nearly three decades of nutritional dogma. Optimistic spin: Fiber may still prevent heart disease and diabetes. Pessimistic spin: Years of bulky stools—and for what?
Miramax will "rent" movies over the Internet. Walt Disney's Miramax Films will make 12 full-length features available for download through SightSound.com. They will take 15-20 minutes to download on a DSL or cable modem connection and will "self-destruct" after 24 hours. Technophiles' spin: Video stores, like bookstores, will become a 20th-century relic.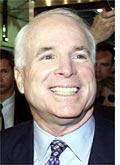 John McCain confessed to fudging his opinion on the Confederate flag. He said he had refused to denounce the flying of the flag atop South Carolina's state capitol in order to win the primary. (He lost to George W. Bush anyway.) McCain's spin: "I broke my promise to always tell the truth." Pro-McCain spin: Yet another act of courage by Mr. Straight Talk. Anti-McCain spin: He has taken self-serving self-abasement to new lows. (Slate's Mickey Kaus writes that McCain's apology is "like a failed suitor going back to tell the girl who rejected him that he'd lied when he said he admired her views on art.")
R.J. Reynolds released a "safer" cigarette. The "Eclipse" cigarette contains less tar and nicotine than a traditional cigarette. RJR spent 20 years and $1 billion developing it. An independent scientific panel concluded that it "has the potential" to reduce smoking-related health problems, but many test results are still inconclusive. Regulatory activists' spin: The Supreme Court may have ruled that the Food and Drug Administration can't regulate cigarettes, but these are novel "nicotine delivery devices" that should fall under the FDA's purview. Health advocates' spin: RJR is making unproven health claims, and a "healthier" cigarette may cause fewer smokers to quit. Smokers' spin: We're not going to quit, and this is a nice compromise. (To order a pack of Eclipses, click here.)
The stock market limped back from last Friday's crash. At Thursday's close, the Nasdaq had gained 10 percent and the Dow 5 percent since Friday's sell-off, which saw the Nasdaq fall more than 9 percent after dropping steadily all week. The Nasdaq is now 29 percent below its high on March 9. The Dow has gained 10.6 percent since its year-low on March 7. Pessimistic spin: The Nasdaq is recovering, but its tech stocks aren't. We might even be in for a recession. (To read Slate's "Moneybox" on the media's post-crash histrionics, click here. To read Moneybox on whether the government hates tech stocks, click here. To read a Frame Game lampooning the blather of stock analysts, click here.)
Edward Gorey died at 75. His grisly comic drawings were described by Edmund Wilson as "poisonous and poetic." He authored or illustrated more than 100 books and drew the opening and closing titles for the PBS series Mystery. Media's spin: "He was one of the most aptly named figures in American art and literature" (New York Times). Macabre spin: "D is for Desmond who was crushed by a chest, E is for Edward who had cardiac arrest." (To browse a gallery of Gorey's work, click here.)
Japan banned export of a video-game machine sophisticated enough to guide a Tomahawk missile. After the Japanese military warned that Sony's Playstation 2 contains graphics components quick enough to guide missiles, the trade ministry banned export of the product. Although it is not yet available outside Japan, Playstation 2 has sold 1.4 million copies within the country. Brave New World spin: Tots' short attention spans are now the least of our worries.
The World Bank and International Monetary Fund ended their meetings in Washington, D.C., without major disruption.  Demonstrations produced dozens of arrests and detours for commuters, but none of the larceny or violence of last year's riots in Seattle. Globalists' spin: The protectionists and anarchists failed to shut down the World Bank and the IMF. Protesters' spin: We succeeded in raising awareness through peaceful protest. (Read Slate's dispatches from the protests here.)
---