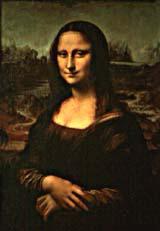 Download priceless art before invading armies steal it back! (Or American billionaires buy up the copyrights.)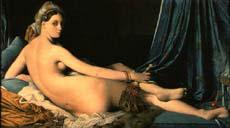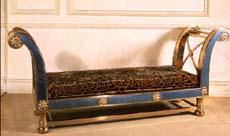 L'Amour! Enjoy … but be careful! You must fill out the CyberFlic registration to enter this area. (Warning: Over 14 years of age activates automatic military conscription form.)
L'Empire!
Louis Seize style is dead, dead, dead! Let Alphonse de l'Airkisse do your apartment over, comme il faut! Gondola beds and prissy little clawfoot nightstands–while they last!



Pop-Sondage! Has Napoleon Gone Too Far?
Non! Marshal Kutuzov is a big fat idiot.
Oui! Erect a triumphal arch and bring les garcons home.
Franzosiche Grammophon Culturel Imperialismus Watch:
Why didn't a good Frenchman like Hector Berlioz compose the "Emperor" Concerto, or the "Napoleon" Symphony? Click here for answer.
Our Chat Salons are Open!
Salon Numero Deux: Madame Recamier: Talk dirty to me! (Portrait art)
Salon Numero Trois: Empress Josephine: Talk carefully to me! (ditto)
FAQ's:Pop-Sondage! Should We Build an Eiffel Tower?
Oui! Anglo-Saxon tourists will pay to daguerreotype it.
Weather:
Today's Fighting Forecast Check the weather conditions facing our far-flung troops:
Enter any European country here:

New Interactive Java Applet: Dress Napoleon!
You decide. Webmasters: Alex Beam, D.C. Denison

---