Wednesday Night Live with Slate Money
With Special Guest Margaret Sullivan!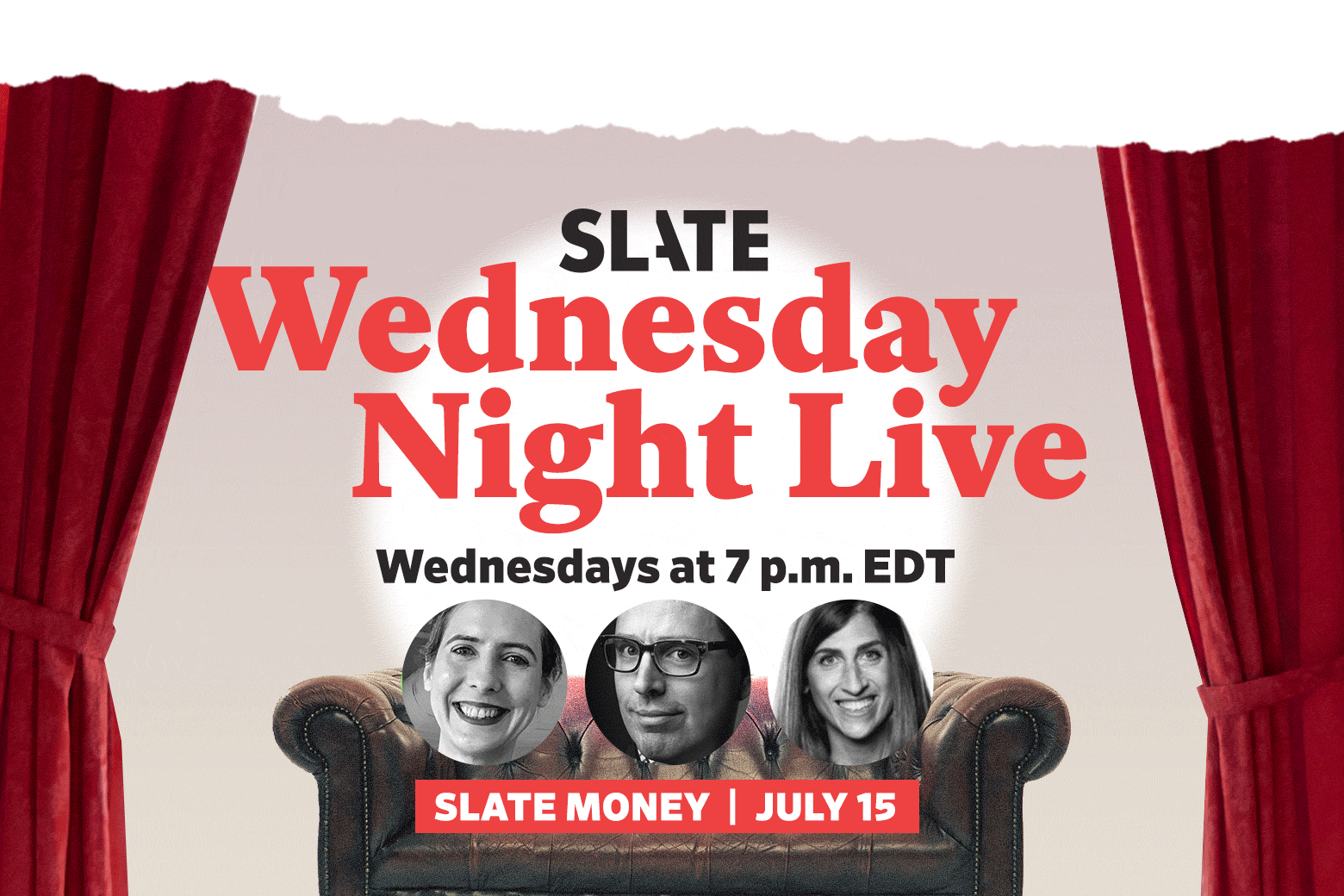 Date: July 15, 2020 7:00 PM EDT
Location: Facebook Live | YouTube Live
Tickets: Free
Join Felix Salmon, Emily Peck, and Anna Szymanski of Slate Money for a fun and lively conversation explaining the most important stories from the worlds of business and finance.
They'll be streaming straight from their living room to yours and talking to Margaret Sullivan, media reporter for the Washington Post, about her new book, Ghosting The News. Stick around for an audience Q&A, where you'll have the chance to ask your burning questions live and mingle in the comments with fellow fans.
This conversation will stream live on both Facebook and YouTube. If you'd like to become a Slate Plus member click here.