Wednesday Night Live: Mom and Dad Are Fighting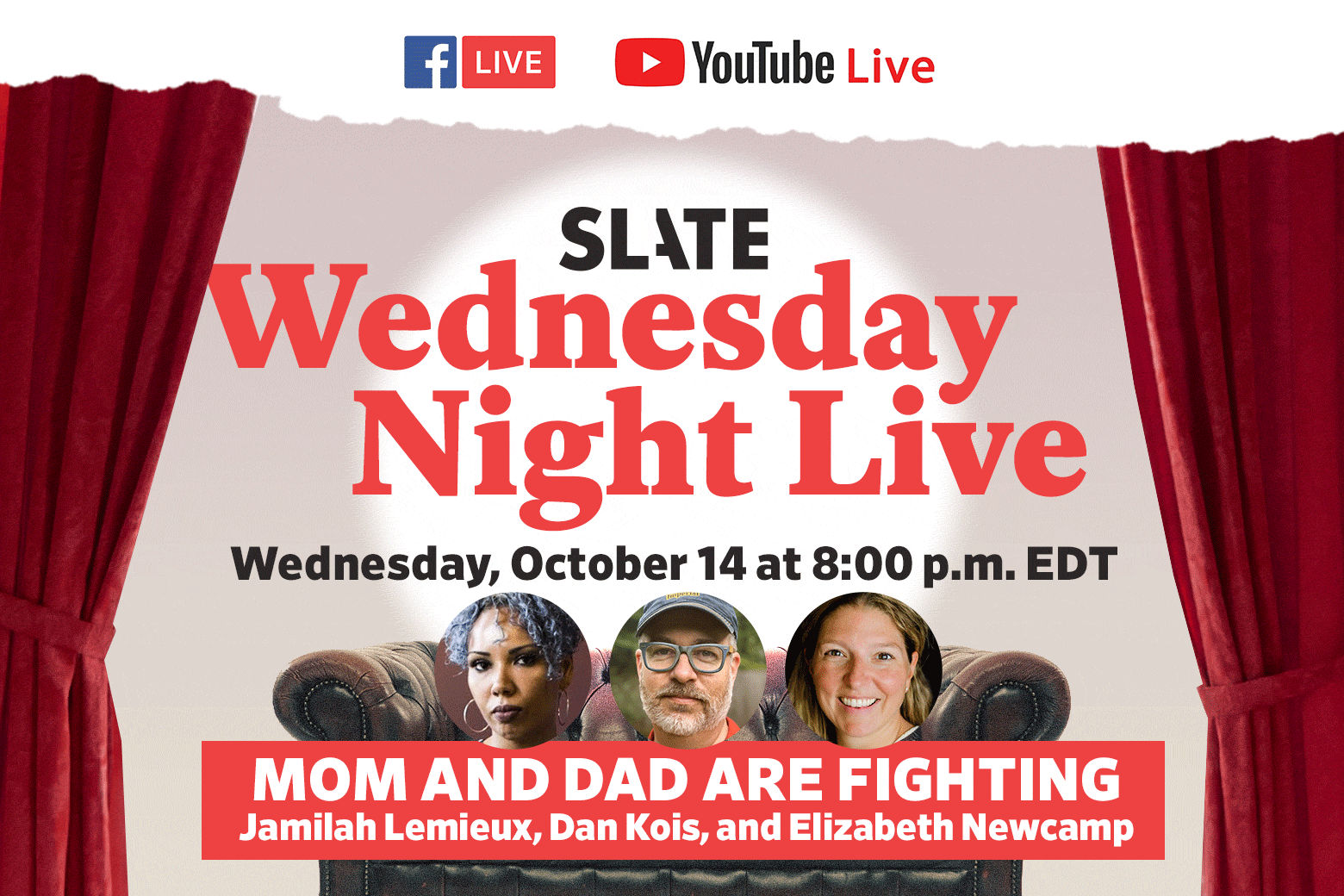 Date: Oct 14, 2020 8:00 PM EDT
Location: Facebook Live | YouTube Live
Tickets: Free
At this point, kids are back "in" school, and it's time to talk about our new lives. All three of the hosts from Mom and Dad Are Fighting will share advice and catch up with one another on YouTube and Facebook, because during these times, we can all use a friend. Wind down on Wednesday, Oct. 14 with Jamilah Lemieux, Dan Kois, and Elizabeth Newcamp, with some much-needed parent talk.
Get to know the host:
Jamilah Lemieux
Dan Kois
Elizabeth Newcamp
This conversation will stream on both YouTube and Facebook. If you'd like to become a Slate Plus member, click here.