The Kids are Asleep featuring Donwill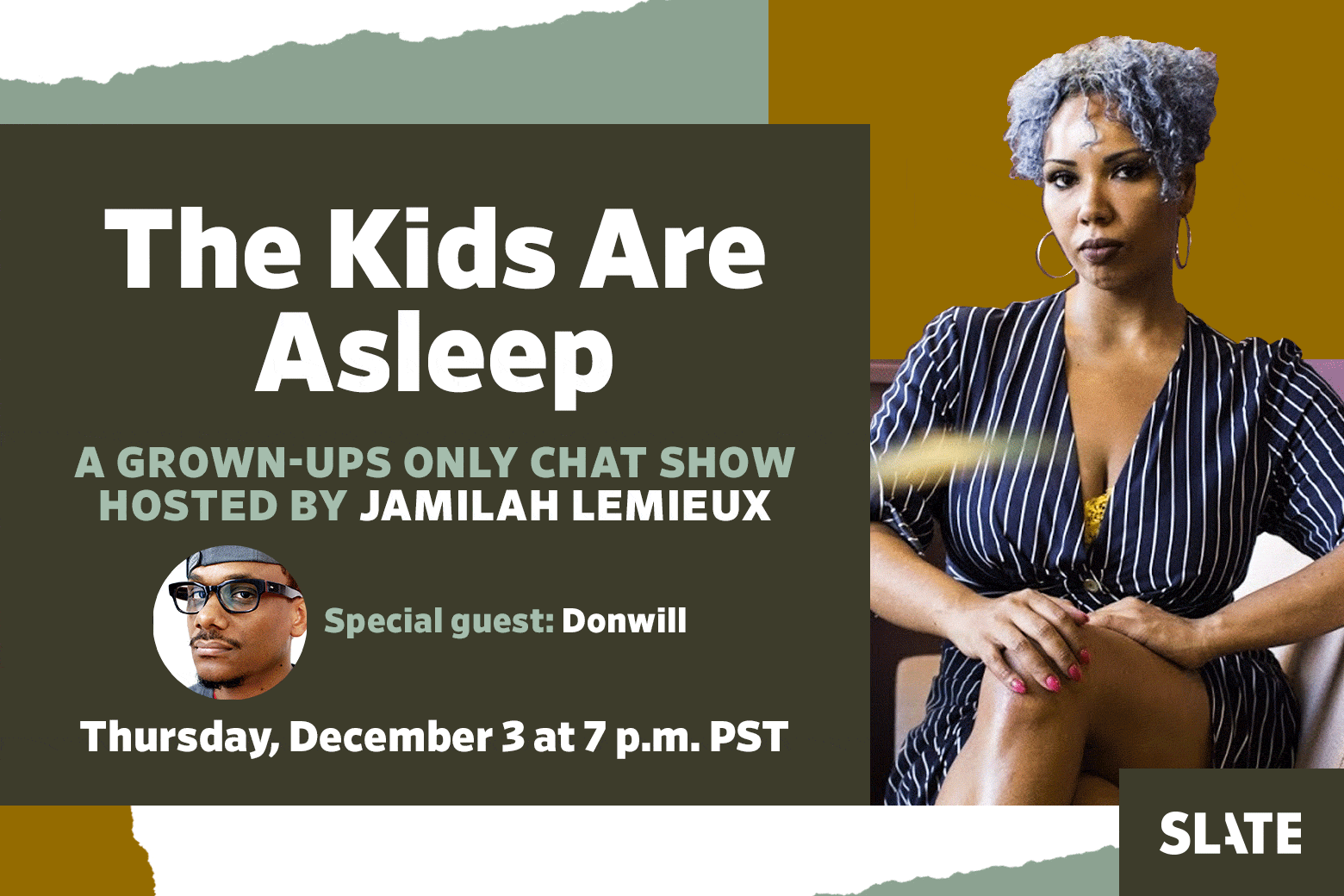 Date: Dec 3, 2020 10:00 PM EST
Location: Facebook Live | YouTube Live
Tickets: Free
Money is extra tight this year. As the holidays approach, we can all use a few tips on how to secure the bag. Jamilah Lemieux and Donwill take a deep dive into the struggle of making money as a creative during the pandemic. Tune in next Thursday at 10 p.m. EST for some much needed money talk.
Get to know the hosts:
Jamilah Lemieux
Donwill
This conversation will stream live on both YouTube and Facebook. If you'd like to become a Slate Plus member, click here.