This Week in Politics with Christina Cauterucci, Joel Anderson, and Jim Newell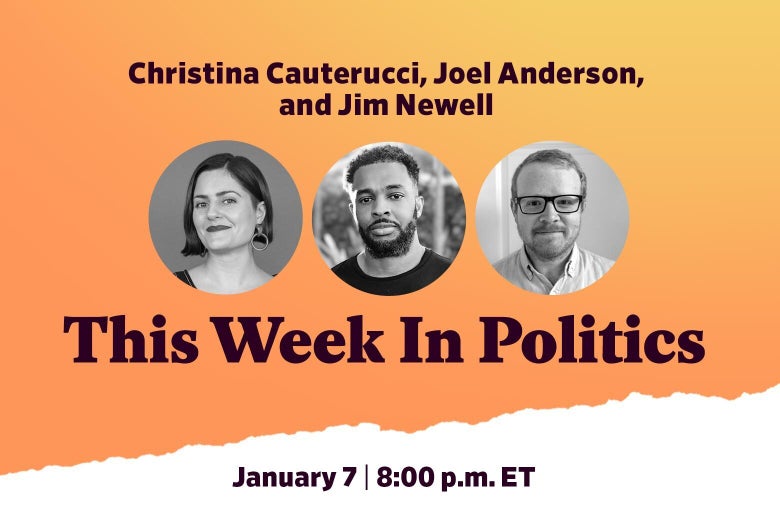 Date: Jan 7, 2021 8:00 PM EST
Location: Facebook Live | YouTube Live
Tickets: Free
Congress' election certification process was halted yesterday when a mob of pro-Trump supporters swarmed the Capitol. This quickly overtook the news of the historic Georgia runoff results and turned a heated congressional process into insurrection.
To break down the wildest week in politics from the new Georgia Senators and what the new Senate makeup means for the Biden Administration to the uprisings on Capitol Hill, we will be live with Christina Cauterucci, Joel Anderson, and Jim Newell.
Get to know the host:
Christina Cauterucci
Joel Anderson
Jim Newell
This conversation will stream live on both YouTube and Facebook. If you'd like to become a Slate Plus member, click here.