The Women of Slate on 2020
Plus, a Debate Watch Party!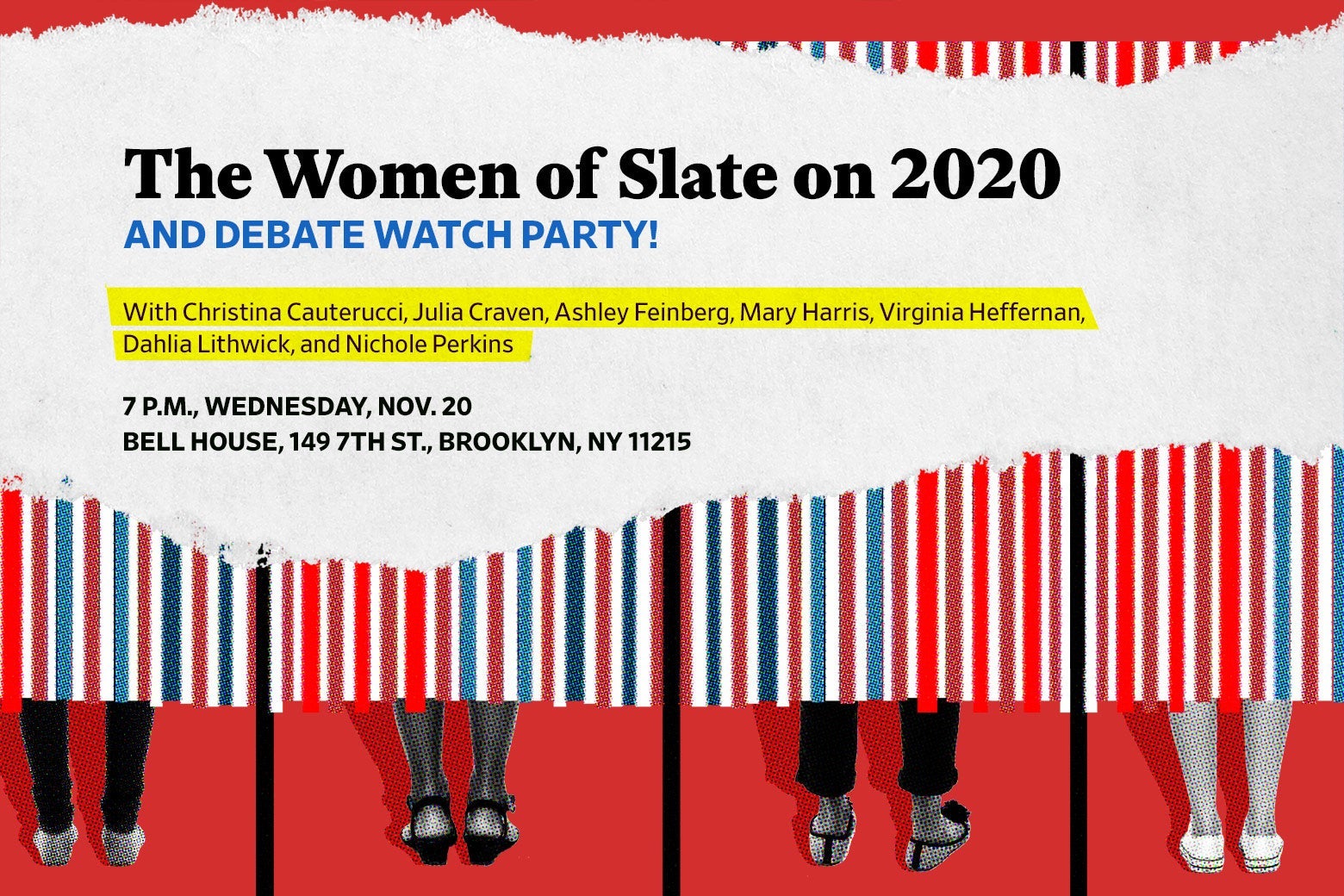 Date: Nov 20, 2019 7:00 PM EST
Location: The Bell House; 149 7th Street Brooklyn, NY, 11215 (map)
Tickets: 25.00
Let Slate womansplain the election to you. Join Slate's amazing roster of female journalists for a live and off-the-cuff deep dive into the state of the election followed by the ultimate debate watch party. Christina Cauterucci, Julia Craven, Ashley Feinberg, Mary Harris, Virginia Heffernan, Dahlia Lithwick, and Nichole Perkins will explain the ups and downs of the primary, and shed light on the candidates, their policies, and their media coverage.
Stick around to watch the debate with these all-star writers and podcasters as your viewing buddies to get you through every jab and gaffe. The Bell House has two bars and food for purchase.
Doors open at 6:30 p.m. for the live show. Seating is limited.
If you are a Slate Plus member, you will receive 30 percent off your purchase. Use the discount code listed on the Slate Plus welcome page.
If you'd like to become a Slate Plus member click here.