The Kids are Asleep with Jamilah Lemieux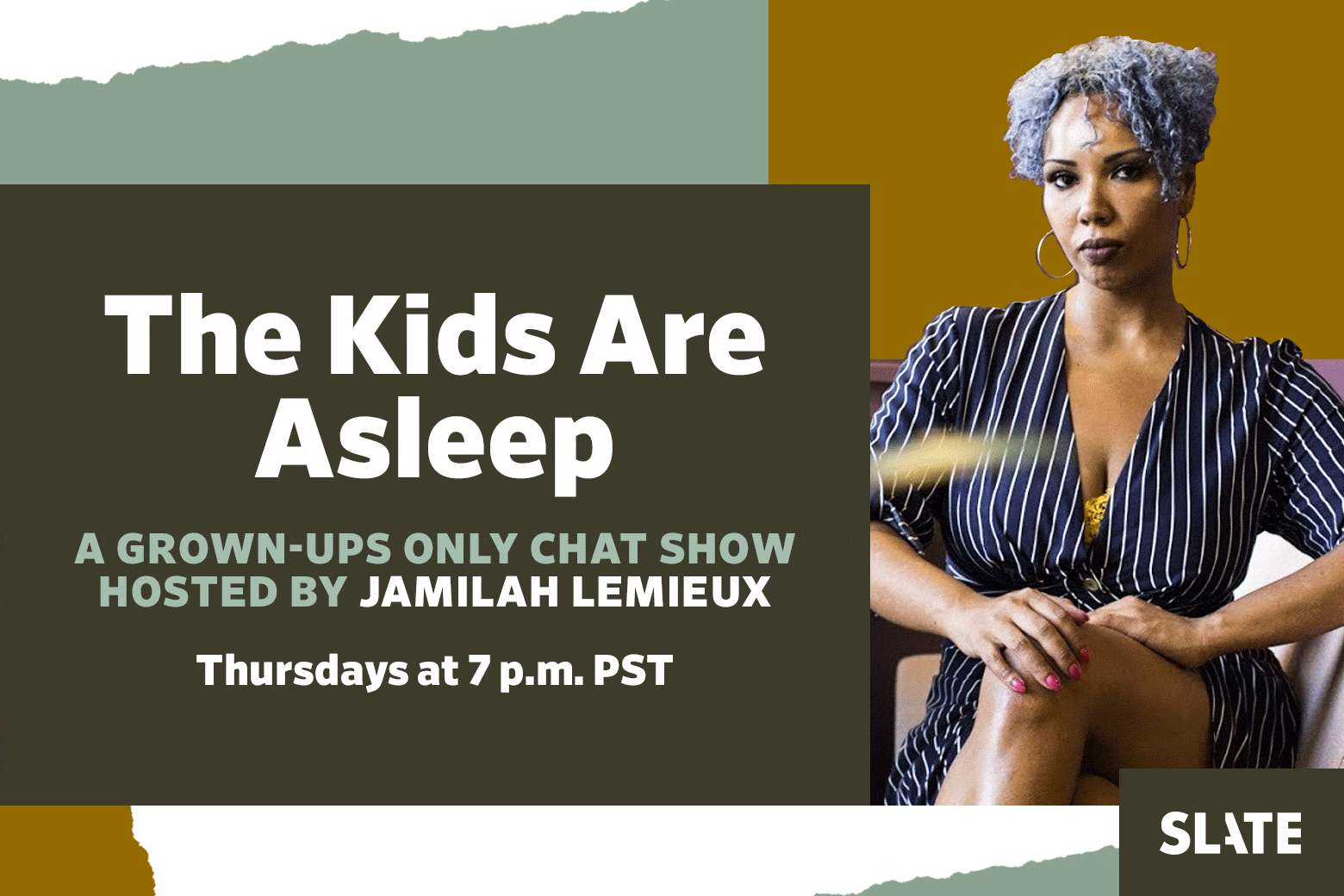 Date: Oct 29, 2020 7:00 PM PDT
Location: Facebook Live | YouTube Live
Tickets: Free
Last week we were able to laugh and be educated at the same time. If you missed it—which you should not have—here is the link for you to catch up. Don't be mustard.
Jamilah Lemieux is back with another funny and brilliant guest, a surprise cocktail, and maybe even a cameo from our beloved #MiniMilah. Tune in this Thursday once your kids are asleep.
This conversation will stream live on both YouTube and Facebook. If you'd like to become a Slate Plus member, click here.