The Kids are Asleep
A Grown-Ups Only Chat Show hosted by Jamilah Lemieux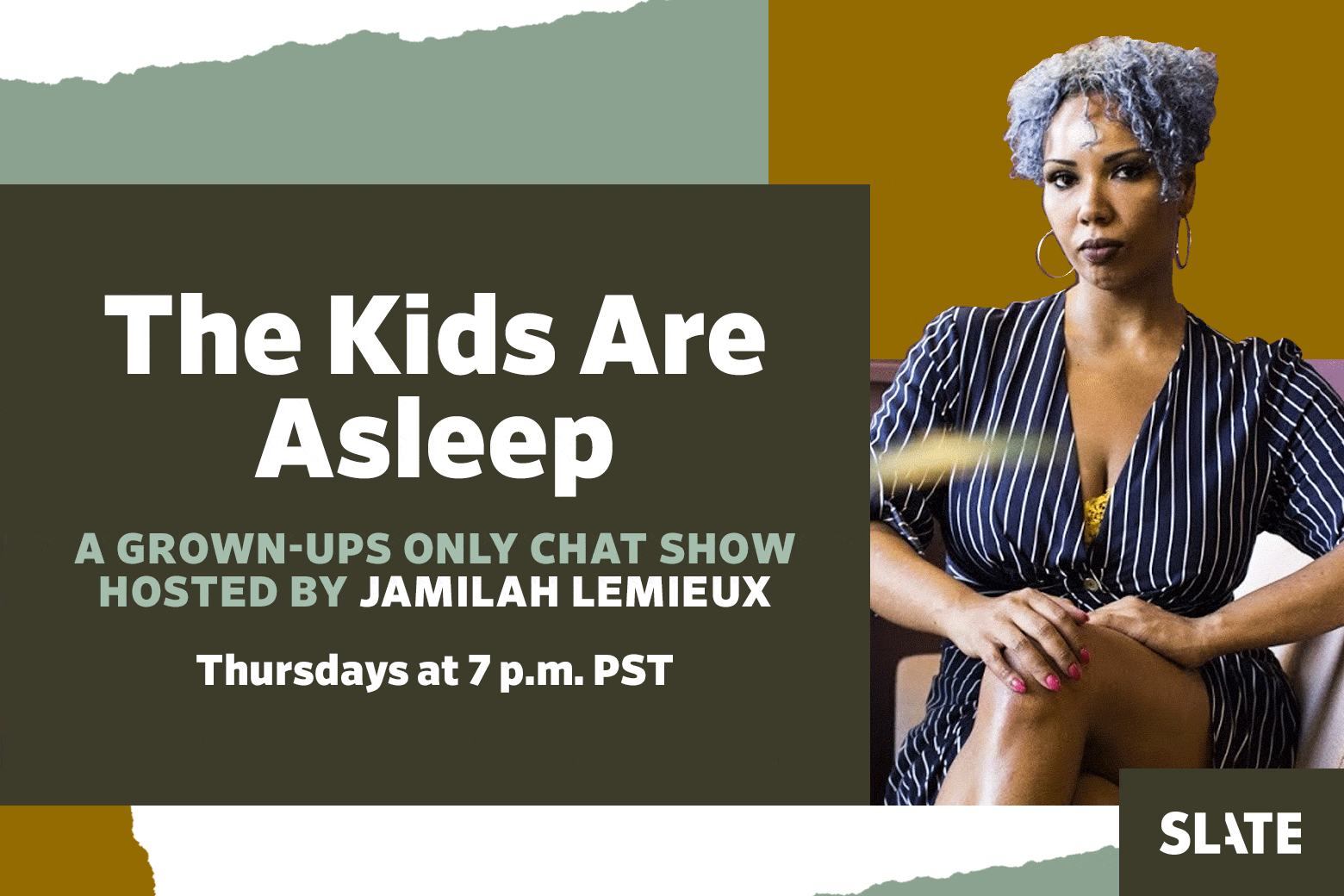 Date: Aug 13, 2020 7:00 PM PDT
Location: Facebook Live | YouTube Live
Tickets: Free
Join Jamilah Lemieux, co-host of Mom and Dad Are Fighting and a Care and Feeding columnist, every Thursday night for conversations by and for parents. Make sure the kids are actually asleep for this one, because there will be drinking games, "adult" conversations, and lots of fun that your kids wouldn't appreciate.
She will be joined by bestselling author Carvell Wallace. Tune in to get the answers to the questions you're too shy to ask your mommy support group.
This conversation will stream live on both YouTube and Facebook. If you'd like to become a Slate Plus member, click here.