The Fight for 51
Will this Congress make D.C. a state?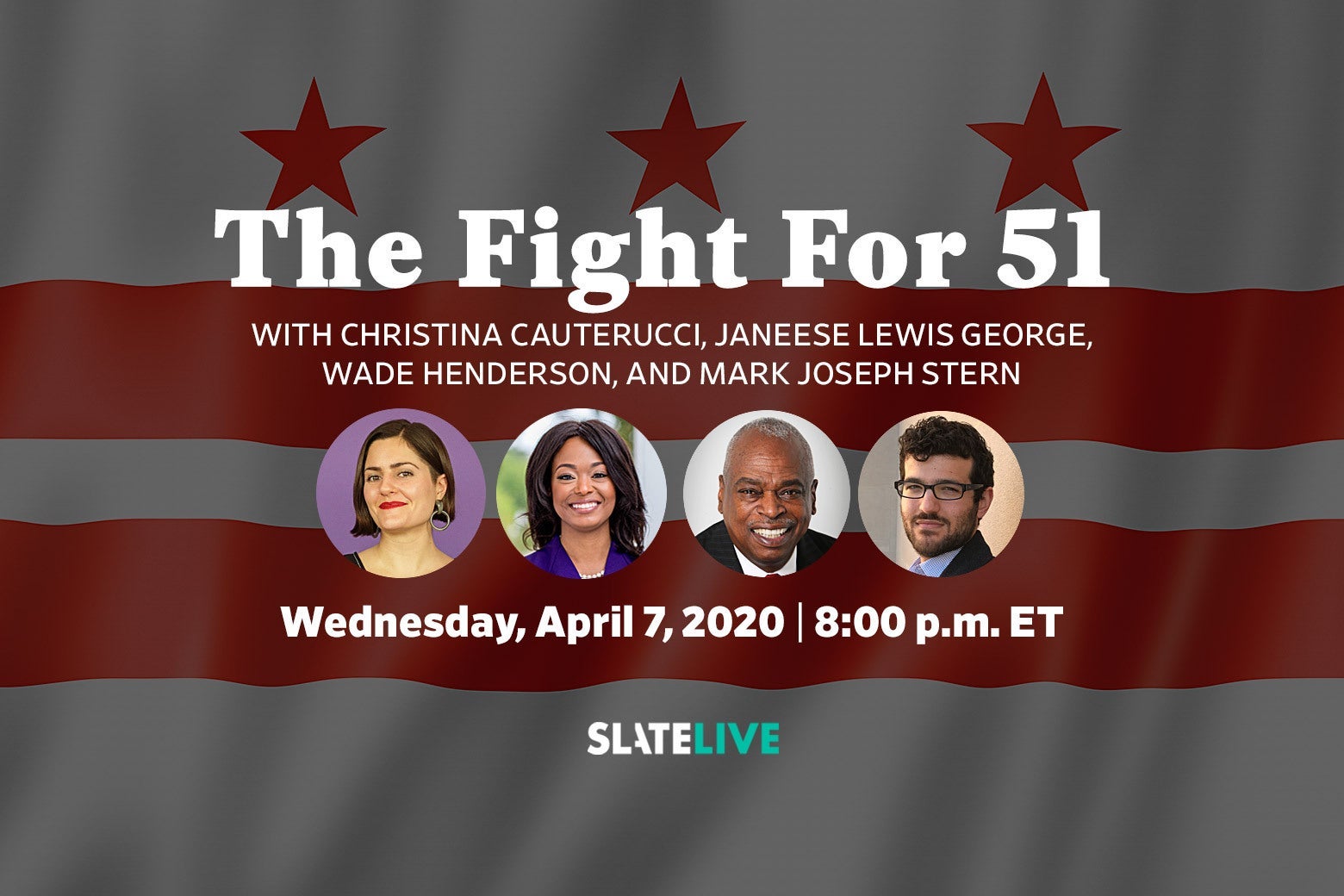 Date: April 7, 2021 8:00 PM EDT
Location: YouTube | Facebook
Tickets: Free
Over the past several election cycles, calls for D.C. statehood have grown louder and come from farther afield. Politicians and civil rights leaders across the country are rallying to end taxation without representation. Now, with a supportive administration and Democratic majorities in both houses, has the time for D.C. statehood finally come?
Join Slate staff writers Christina Cauterucci and Mark Joseph Stern in conversation with D.C. Councilmember Janeese Lewis George and civil rights leader Wade Henderson for this important and timely discussion.
We'll be live on Facebook and YouTube on Wednesday, April 7, at 8 p.m. ET.