Live Recording of the "Political Gabfest" Podcast
Jamelle Bouie joins David, Emily, and John!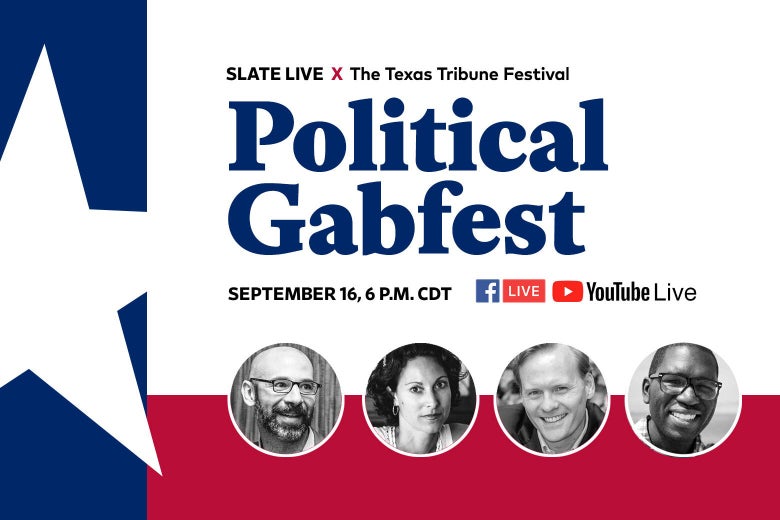 Date: Sept 16, 2020 6:00 PM CDT
Location: FacebookLive | YouTube Live
Tickets: Free
Texas Tribune Festival x Slate present a live recording of the Political Gabfest podcast. John Dickerson, Emily Bazelon and David Plotz dig deep into politics, policy and state and national issues. With special guest Jamelle Bouie, opinion columnist for the New York Times.
There is so much happening right now, between the proposed second stimulus, rumors about delaying the election, of banning Tik Tok. With all of this to talk about, we are very excited to hear which topics the Political Gabfest gang will bring up. Regardless of what the gang chooses, you will not want to miss this show.
Meet the hosts:
John Dickerson
Emily Bazelon
David Plotz
This conversation will stream live on both YouTube and Facebook. If you'd like to become a Slate Plus member, click here.