Slate Money Live Podcast Show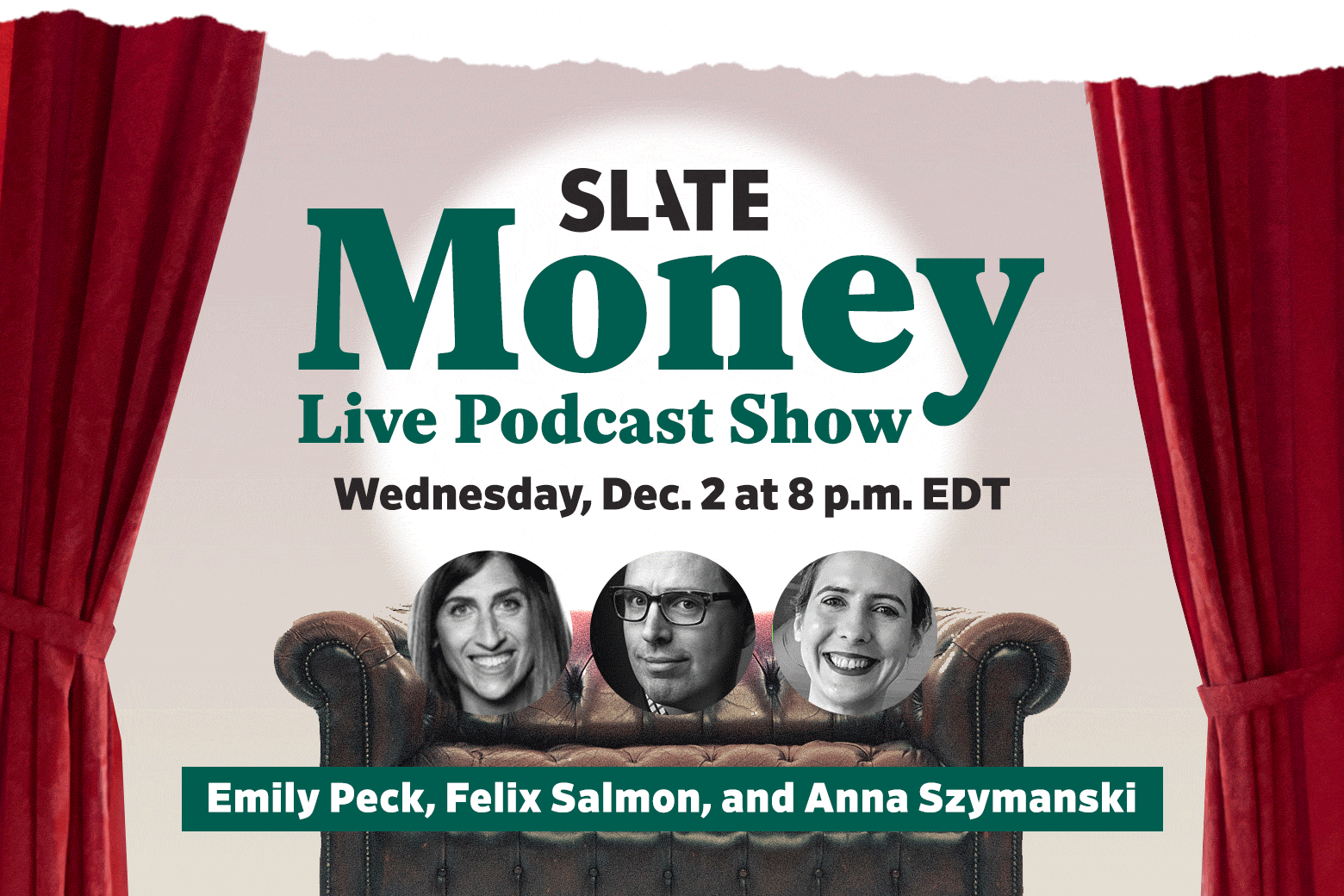 Date: Dec 2, 2020 8:00 PM EST
Location: Facebook Live | YouTube Live
Tickets: Free
Money, money, money! With the holidays quickly approaching and the pandemic not letting up, we all have a lot of money-related questions. Slate Money's Emily Peck, Felix Salmon, and Anna Szymanski are here with Zach Carter, author of the incredible biography of John Maynard Keynes, to explain the effects this unique holding season will have on the already volatile financial climate. Tune in the Wednesday after Thanksgiving at 8 p.m. EST for a very necessary conversation on money.
Get to know the hosts:
Emily Peck
Felix Salmon
Anna Szymanski
Zach Carter
This conversation will stream live on both YouTube and Facebook. If you'd like to become a Slate Plus member, click here.