Slow Burn + Fiasco: All the Hosts in Conversation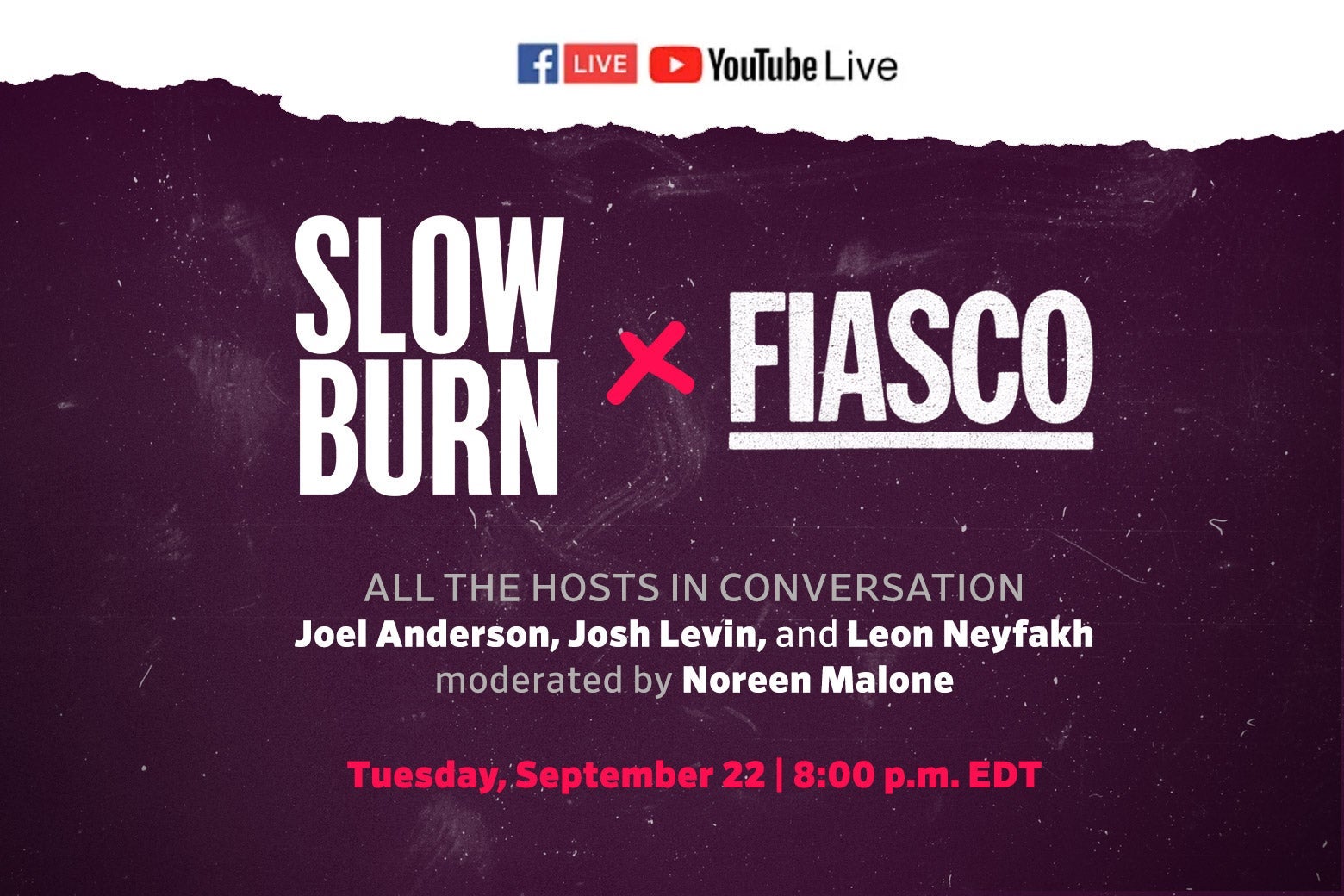 Date: Sept 22, 2020 8:00 PM EDT
Location: YouTube Live | Facebook Live
Tickets: Free
Join Slate and Prologue Projects on Tuesday, Sept. 22, at 8 p.m. EDT for a live and off-the-cuff conversation with the past, present, and future hosts of the wildly popular Slow Burn podcast. Leon Neyfakh, Joel Anderson, Josh Levin, and Noreen Malone will discuss what makes a great story, how they transitioned from text to audio, and how a narrative podcast gets made.
Moderator:
Noreen Malone: host of the upcoming Slow Burn, Season 5, on the run-up to the Iraq war
Panelists:
Leon Neyfakh, host of Slow Burn, Seasons 1 and 2, on Watergate and the Clinton impeachment, and host of Fiasco, Seasons 1, 2, and 3, on Bush v. Gore, Iran-Contra, and school desegregation in Boston
Joel Anderson, host of Slow Burn, Season 3, on the murders of Tupac Shakur and the Notorious B.I.G.
Josh Levin, host of Slow Burn, Season 4, on the political rise of David Duke
This conversation will stream live on both YouTube and Facebook. If you'd like to become a Slate Plus member, click here.