Represent Live at Speak Up, Rise Up
New Guests Added! We're excited to announce that we will be joined by Bim Adewunmi, senior culture writer at BuzzFeed News and Antonia Cereijido, associate producer at NPR Latino USA.
For the first time ever, Slate is joining the Speak Up, Rise Up Festival! Join Aisha Harris, host of Slate's Represent, a space for discussion about culture created by women, people of color, and those in the LGBTQ community. Aisha dives deep into conversation on the intersection of identity and images portrayed on screen.
Tickets are $15 in advance and $20 at the door.
Doors open at 7:15 p.m.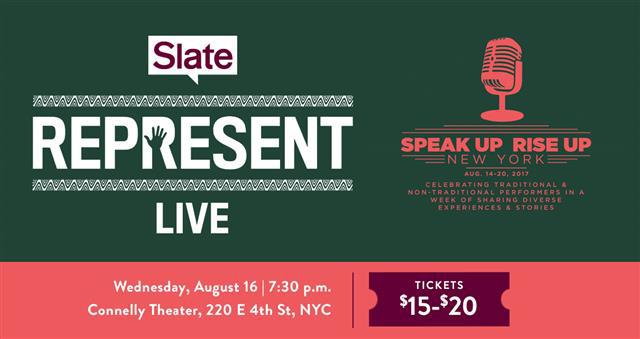 Connelly Theater 220 E 4th St NYC