Podcast Launch - Mission: Interplanetary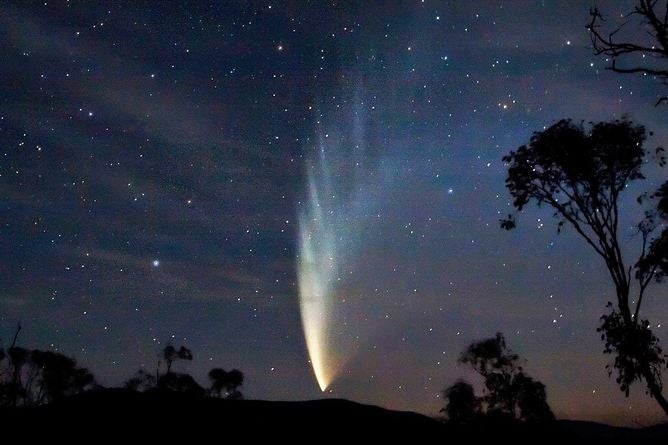 Date: March 17, 2021 3:00 PM EDT
Location: Facebook Live | YouTube Live
Tickets: Free
Humans are becoming an interplanetary species. But as we continue to push the boundaries of space exploration, we must also contend with new sets of questions, challenges, and opportunities that come with our ever-expanding reach.
The new podcast from Slate and ASU's Interplanetary Initiative, Mission: Interplanetary,looks at those big questions and ponders the glimpses into the future that lie beyond the bounds of Earth. Join us for a launch event with the podcast's hosts, Cady Coleman and Andrew Maynard, as they examine the landing of the latest Mars rover, Perseverance, and expound upon the unique visions of those working to take us to new worlds. This event will be streamed through Slate Live.
Speakers:
Cady Coleman, @Astro_Cady
Explorer in Residence, Arizona State University School of Earth and Space Exploration
Former astronaut, NASA
Colonel, United States Airforce (retired)
Andrew Maynard, @2020science
Director, Arizona State Risk Innovation Lab
Elected Fellow, American Association for the Advancement of Science
Author, Future Rising: A Journey from the Past to the Edge of Tomorrow
Follow the conversation online using #Interplanetary and by following @FutureTenseNow.
This conversation will stream live on both YouTube and Facebook. If you'd like to become a Slate Plus member, click here.