In the Know: Julia Craven with Maurice Mitchell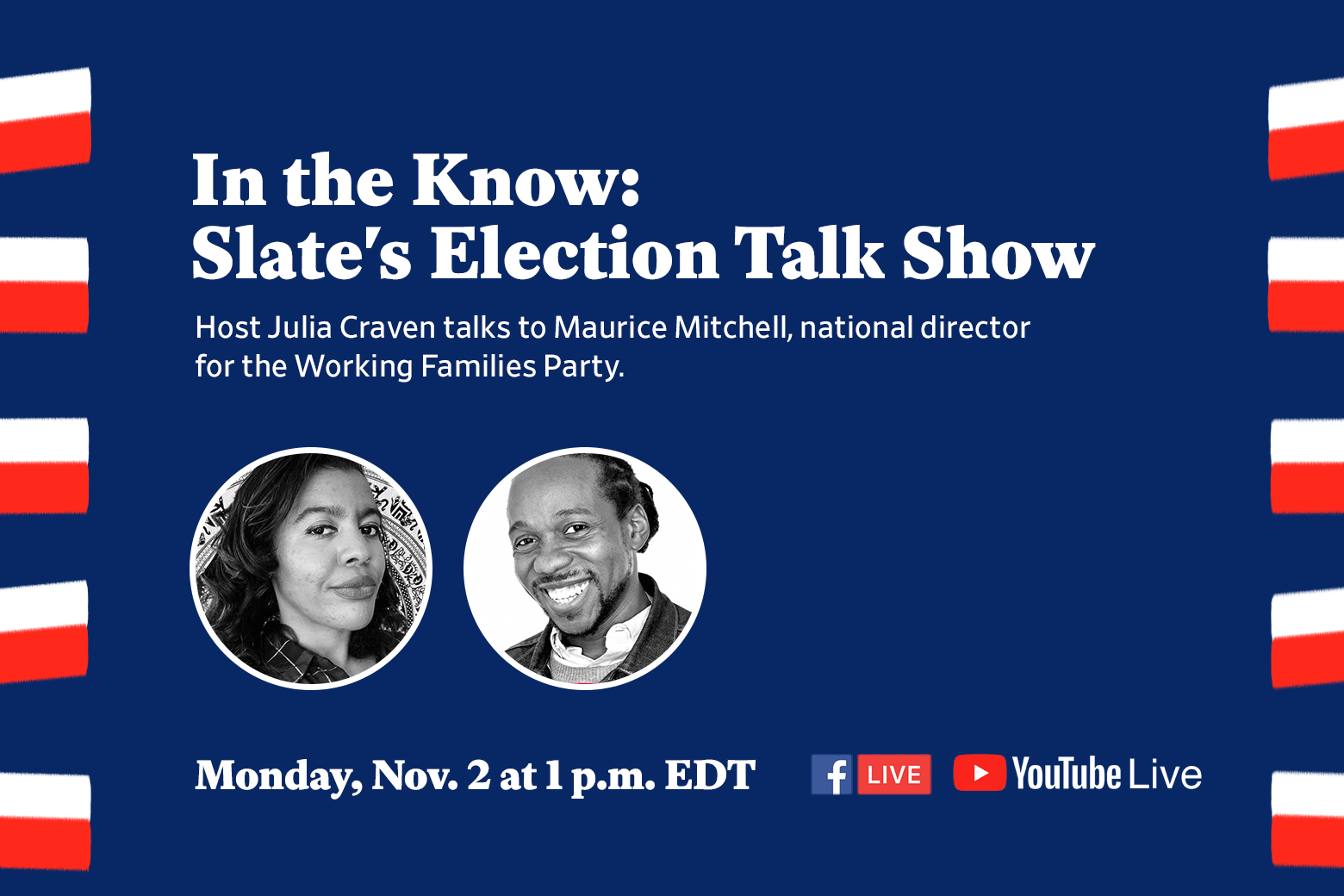 Date: Nov 2, 2020 1:00 PM EST
Location: Facebook Live | Youtube Live
Tickets: Free
Long lines, misinformation, and if that wasn't enough, there is also a dangerous pandemic that puts into question the safety of in-person voting. To help us navigate these challenges on the final day before Election Day, Julia Craven speaks with Maurice Mitchell, national director for the Working Families Party. Tune in this Monday for answers to your questions and concerns.
Get to know the host:
Julia Craven
Maurice Mitchell
This conversation will stream live on both YouTube and Facebook. If you'd like to become a Slate Plus member, click here.