In the Know Finale: Mark Joseph Stern, Julia Craven, Noreen Malone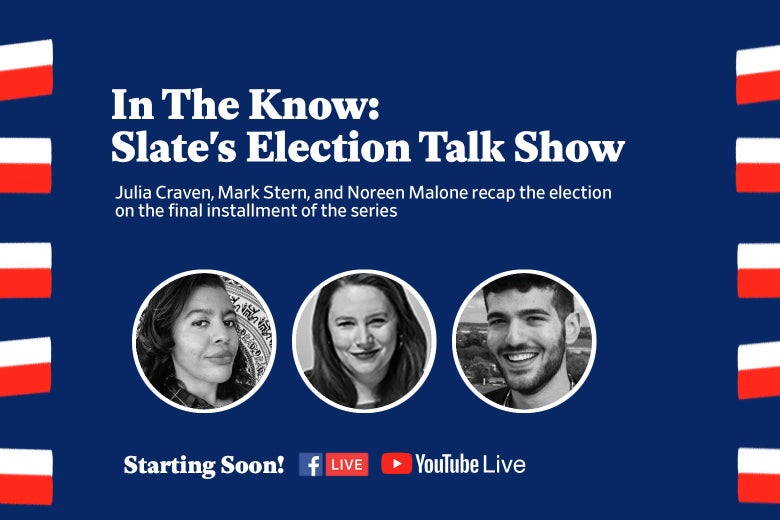 Date: Nov 16, 2020 1:00 PM EST
Location: Facebook Live | YouTube Live
Tickets: Free
As the election comes to a close, so must our show. It has been a wonderful time making predictions, discussing policies, and understanding the legal issues of the 2020 election. We will miss spending Mondays with you, so we're hoping to make our last Monday together one of our best. All three hosts, Julia Craven, Mark Joseph Stern, and Noreen Malone, will get together for the first time for a full wrap-up of this year's election.
Get to know the host:
Mark Stern
Julia Craven
Mark Joseph Stern
This conversation will stream live on both YouTube and Facebook. If you'd like to become a Slate Plus member, click here.