Holidays at Home: Culture Gabfest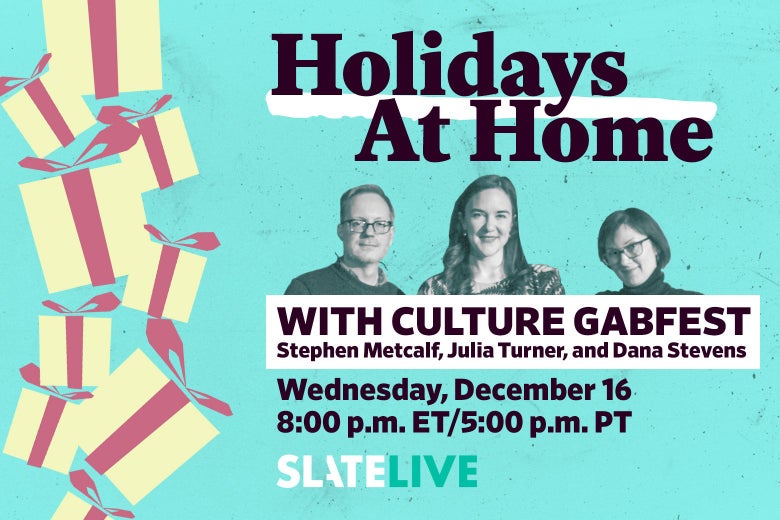 Date: Dec 16, 2020 8:00 PM EST
Location: Facebook Live | YouTube Live
Tickets: Free
The holiday season is back, yet nothing is the same. As we all adjust to spending the holidays away from loved ones and without the privilege of traveling, a few of our favorite podcasters will be hosting a special live show to bring some holiday joy to your home.
Tune in Wednesday, Dec. 16, for a special holiday edition of the Culture Gabfest Live.
Get to know the host:
Stephen Metcalf
Julia Turner
Dana Stevens
This conversation will stream live on both YouTube and Facebook. If you'd like to become a Slate Plus member, click here.