Is Self-Quarantine the Fabled Future of Work?
You can join these interactive conversations via Zoom, from the comfort of your home with your favorite beverage in hand.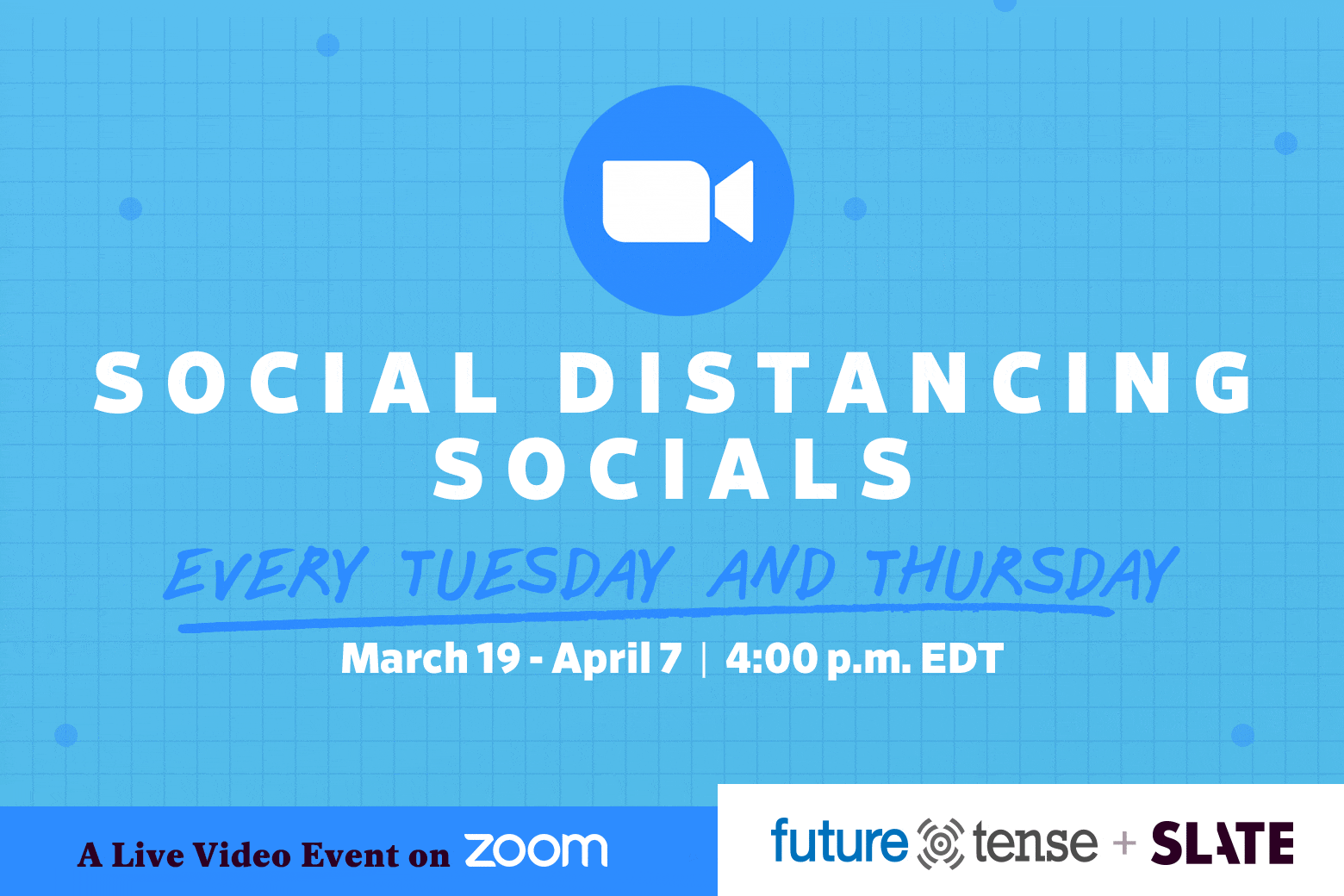 Join Slate's staff writer Henry Grabar and New America's director of Better Life Lab Brigid Shulte as they discuss if self-quarantines are showing us the future of work:
Follow the conversation online using #SocialDistancingSocials and following @FutureTenseNow.
If you'd like to become a Slate Plus member click here.