In the Know: Mark Stern and Dahlia Lithwick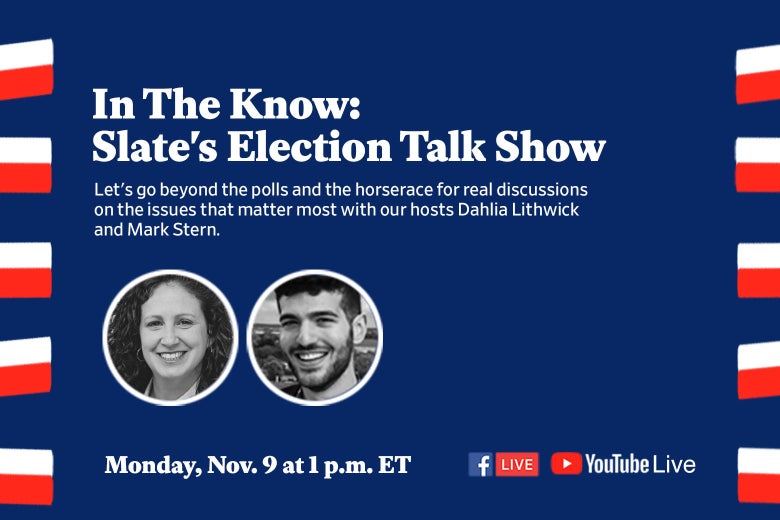 Date: Nov 9, 2020 1:00 PM EST
Location: Facebook Live | YouTube Live
Tickets: Free
The election is over. It has almost been a full week since the 2020 presidential winner was announced. Mark Stern and Dahlia Lithwick are here to discuss what happened, how it happened, and what to do next.
Get to know the host:
Mark Stern
Dahlia Lithwick
This conversation will stream live on both YouTube and Facebook. If you'd like to become a Slate Plus member, click here.