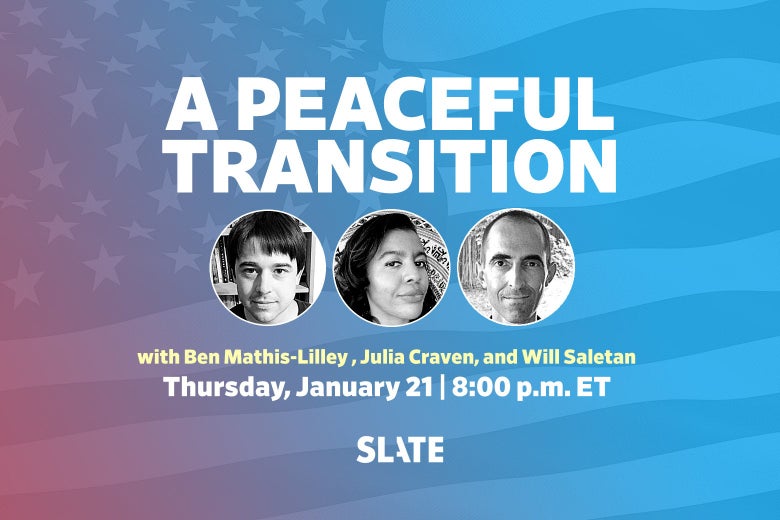 Date: Jan 21, 2021 8:00 PM EST
Location: Facebook Live & YouTube Live
Tickets: Free
The transition the nation has been anticipating is happening Jan. 20.
Our hosts, Ben Mathis-Lilley, Julia Craven, and Will Saletan, will discuss the inauguration and what this transition means locally and globally. They will also cover the high expectations of this new presidential Cabinet and how likely it is that these expectations will be met. Come with your own questions and thoughts to share with our hosts on inauguration Wednesday.
We'll be live on Facebook and YouTube on Wednesday, Jan. 21 at 8 p.m. ET.
Get to know the host:
Ben Mathis-Lilley
Julia Craven
Will Saletan
This conversation will stream live on both YouTube and Facebook. If you'd like to become a Slate Plus member, click here.