Mallory Ortberg, aka Dear Prudence, is online weekly to chat live with readers. An edited transcript of the chat is below. (Read Prudie's Slate columns here. Send questions to Prudence at prudence@slate.com.)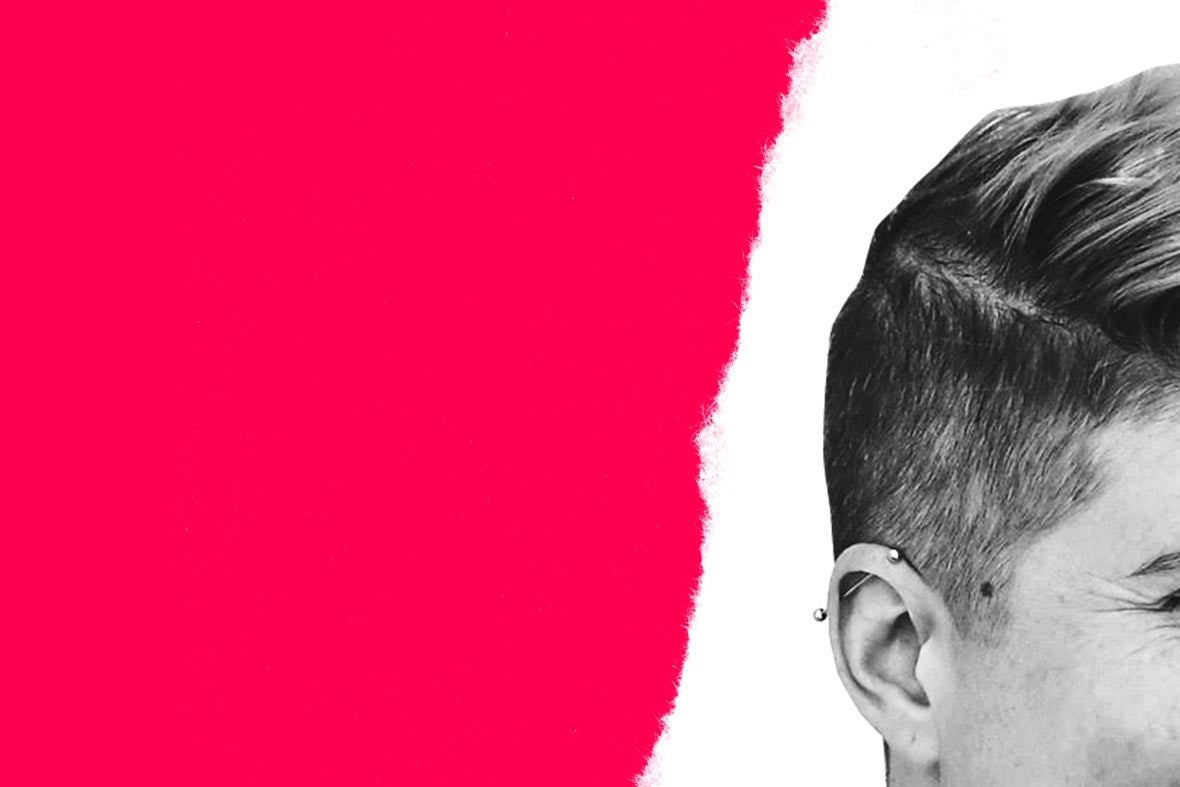 Readers! Ask me your questions on the voicemail of the Dear Prudence podcast. Just leave a message at 401-371-DEAR (3327), and you may hear your question answered on a future episode of the show.
Mallory Ortberg: Good morning, poppets! Let's draw a little closer to the fire and get started.
Q. Conspiracy theories: My cousin recently set me up on a date with a really great guy that she knew from work. At first, I was hesitant to go on a date with him as he is 43 and I am 27, however I decided to give him a chance and I was really glad I did. He's smart, funny, and easy to hang out with. I am also very attracted to him physically.
The only bad thing, so far, is that during a text conversation, he alluded to believing that 9/11 was an inside job. At first I thought he was joking, but further questions revealed that he was not. We discussed it in person the next time we met up, and he was joking about it with me but didn't change his stance. Is this a deal breaker? I felt bad afterward because I was basically making fun of him to his face not realizing he actually believed what he was saying.
A: It's a deal breaker for me, but I'm not the one who has to go out with the guy. My best advice for you is this: Don't look for reasons to doubt your instincts. If the fact that he's a 9/11 truther doesn't make you more excited about going out with him, then don't try to talk yourself into overlooking it or making yourself feel bad for not taking that conspiracy theory seriously. You've only been on two dates, and you've learned something that really drew you up short and, it sounds like, makes you question whether or not you want to get to know your date any better. That sounds like a pretty good reason to wish him well and move on.
Q. Holiday hosting etiquette: Each year, my wife's niece hosts a Christmas dinner for the entire, relatively large, family. Most years this is in the neighborhood of 40 people. Her mother-in-law is from another country, and they do a dinner theme around the mother-in-law's native cuisine. The dinner and food are always very enjoyable, and we are sure to express our gratitude openly and often. This year, we received a text stating that we were required to bring $5 per person to cover the costs of the dinner.
On one hand, I enjoy the meal, and I enjoy the family time, so I have no issue paying. The $40 it's going to cost my family is not going to break the bank. On the other hand, this, to me, is rather rude. If you do not wish to host, then don't. If you don't wish to host so many, then don't invite everyone.
What is the etiquette of this situation? My wife's first reaction was simply to say that we wouldn't be going. I am not so sure how to react.
A: This is after the fact, so you've already either decided to cough up the $40 bucks en famille or done something on your own, both of which are perfectly reasonable choices to make. But your wife's niece cooks dinner for 40 people every year. That's a far cry from a big family dinner for eight or nine people; that's the kind of dinner that requires professional-level strategizing, meal shopping, prepping until early in the morning, and keeping everything warm despite wildly different cooking times for each dish until it's time for everyone to eat. $5 per person seems like an incredibly reasonable request to defray expenses so she doesn't end up spending hundreds of dollars to host an annual dinner. It's not like you stopped by your niece's house for a casual pasta dinner on a Thursday night and later got a PayPal request for your share of the hot water needed to run the dishwasher—this is a big production, and it's reasonable for your niece-in-law to ask that people express their gratitude "openly and often," and with five bucks.
Q. Out-of-character behavior leads to horrendous breakup: Two weeks ago I attended a holiday party with my boyfriend and his family. We've been together for three years, and since we moved to his hometown, I've gotten to know his parents and sisters better. I forgot about new medication I was taking, had a few drinks, and became drunker than I have ever been in my life. (Counting this event, I've only been drunk three times, so it's extremely out of character for me.)
I now know that I did something so horrible at the party that my boyfriend broke up with me via text and told me he has no interest in speaking to me ever again. I'm devastated. My now ex-boyfriend is the sweetest man I know, so I had to have done something cruel for him to do this. But because he won't talk to me, I have almost no idea of what I did or said. I am really afraid that I was mean to his sister Amanda, whom I've never liked.
I am going crazy here, trying to figure out how to fix this and rebuild my life when I don't even know why it's going off of the rails. I'm so lost. Please, do you have any advice?
A: This sounds extremely painful and bewildering, and I have a lot of sympathy for what you must be suffering right now. But I think you do have some sense of why your life is going off the rails right now. As you yourself said, you drank with medication that's not meant to be mixed with alcohol, then did or said something extremely hurtful and out of character. That doesn't mean that you're necessarily a terrible person or an alcoholic, but it does mean that you have at least one clear path forward, and that's to re-familiarize yourself with the side effects of the medication you're taking and make sure not to mix it with alcohol again.
If your ex-boyfriend is still too hurt to talk to you, then you shouldn't compound the pain you've caused by continuing to ask him to tell you what you did that night with his family. That doesn't mean you have to keep all these feelings inside. Talk to your own friends and family members about the pain and self-recrimination you're experiencing. Ask for their emotional support as you grieve the loss of your relationship and deal with the pain of not knowing what you did to hurt your ex-boyfriend. See a therapist if you feel you need additional help.
It may be that when things aren't so fresh, you want to write him a letter or an email to express your sincere remorse, reassure him that you're not going to try to get him to talk to you again, and explain what you're doing now to make sure you don't mix your medication with alcohol again—not in order to get him to forgive you or to explain what happened, but because you genuinely regret causing him pain.
Q. Son's gf's college debt: My youngest son has fallen madly in love with a very sweet and ambitious young woman his own age (late 20s). She has a Ph.D. in child psychology and is in her postdoc year. He's a high-school history teacher with no debt. She's now looking for permanent employment. But, she's almost $500k in debt and told him it's college loans. I've done some research and spoken with experts in the field, and we've concluded that it is probably loans as well as credit card debt. I want to have an open and frank discussion with my son about how this could impact him should he decide to marry her. But I don't want to be an interfering mother. Do you have some pointers for me to start the conversation?
A: I think doing research and speaking to field experts about the likely composition of your son's girlfriend's debts has already pushed you into "interfering mother" territory. That's a lot! That is, frankly, way too much, especially given that your son is not engaged to this woman, that she has not asked him to pay for her debts, and that your son has not asked for your advice.
Your son is an adult, rapidly approaching 30, who can—and should—take responsibility for his own financial life, including contemplating marriage with someone with a lot of debt. He hasn't given you any reason to think he can't handle this one on his own, so let him handle it.
Q. Missing my daughter: "Eric" and I were together for five years and had a horrible breakup a year ago. While we were together I grew very close to his daughter "Amy," and she to me. Amy's mom has not been in the picture for many years. Amy took our breakup badly, and pretty much took my side in everything. We've kept in touch and often done things together since Eric and I split. We basically don't discuss him.
I last spoke to Amy early in September. Since then she hasn't called or texted. I've tried to contact her several times, telling her I miss her and asking about getting together. No response. I'm pretty sure she's ghosting me, and I suspect Eric worked on her, telling her what a horrible person I am. Part of me thinks it's better this way. Eric is a toxic person and I need to stay out of his orbit. But I really miss Amy. Should I continue to try to reconnect with her or let it go?
A: If she's already ignored several of your messages about missing her and wanting to get together, I'm not sure how you can keep trying to reconnect with her. That doesn't mean you have to resign yourself to never hearing from her again—it may be that someday, when the fallout from your breakup with her father isn't quite so intense, she gets in touch and you two can reconnect, but whether she's stopped returning your calls because her father poured poison in her ear or for some other reason, you ought to respect her choice. She knows that your door is always open.
Q. Animal boyfriend: My boyfriend eats like an animal! Mouth open, uses his hands instead of the proper utensils, blows his nose at the dinner table, talks with his mouth full—the works! It grosses me out. If we're at home, I generally turn up the music and try to block it out, but when we're out it's so embarrassing! We recently traveled to a foreign country and I was so shocked and embarrassed by his eating habits, I actually left the table and hid out in the bathroom.
Is there any way to broach this subject with him without coming off as snooty, or embarrassing him? For what it's worth, his family eats the same way, so it's not his fault he has no manners at the dinner table—he was never taught any. But we're in our mid-30s. It's time he learned.
A: Talk to him about it. Speak kindly, but if he gets embarrassed for a few minutes, that's not the end of the world. You're not doing him, or yourself, any favors by hiding in the bathroom or quietly stewing about his manners while he eats. Tell him what you've observed about his habits, that it's important for him to develop better table manners, and stay brisk and matter-of-fact. This is something he can absolutely change, and you are doing him a favor in the long run by mentioning it.
Q. Re: Conspiracy theories: Thinking 9/11 was an inside job, or being on board with other conspiracy theories, isn't an inherent deal breaker. Accompanying associated behaviors might be. My boyfriend is a conspiracy theory nut, and I disagree with 97 percent of what he believes, but he's neither pushy nor aggressive about his beliefs, and doesn't accuse me of being blind or a sheep for not believing it. Because there's respect there, our differing opinions aren't a problem.
I'd take a closer look at how he treats you for not believing 9/11 was an inside job. That will tell you more about his character and help you determine whether or not this is, indeed, a deal breaker.
A: Here is at least one vote for going on a third date!
Q. My mother is trying to turn my wedding into her second wedding: I am getting married next spring, and my fiancé and I are very excited to move to the next phase of our relationship. Wedding planning has been surprisingly easy, save for my mother. My mother has an opinion on everything in that she wants everything to involve her. She wants to pick out music for her to be seated to. She wants my fiancé to walk her down the aisle to her seat. She wants to wear a white dress to the ceremony!
What do I do here? My fiancé and I are paying for most of the wedding on our own, but my mother made a sizable donation to our wedding fund, which she claimed was "no strings attached," but clearly there are many strings attached. My fiancé has suggested that we give her back her money, but we can't afford the wedding without it. Please help!
A: You can't afford this wedding without your mother's money, but you can afford a wedding without your mother's money. You can say things like, "Mom, I don't want you to wear a white dress to my wedding;" or "Mom, we're not going to have a special song for when you sit down before the ceremony;" or "Mom, Hephaestus and I aren't looking for input on wedding planning. Let's talk about something else." If your mother subsequently demands to be included in the planning because of the donation she's made, then I think it's time for you to thank her for her generosity, give her the money back, and plan a day that feels like it's true to the two of you, not to your mother.
Q. Re: Out-of-character behavior leads to horrendous breakup: I think after a three-year relationship in which the letter writer moved to her boyfriend's hometown, she is owed more than a text message breakup and radio silence. Especially since she does not even know what she did. No matter how badly she behaved, the boyfriend is kind of being a jerk.
A: I mean, that really depends on what the letter writer did, and we're as much in the dark about it as she is. There are some things that she could have done or said that might materially and permanently altered how he saw her, regardless of whether she intended to do or say them.
Discuss this column with Dear Prudence on her Facebook page!