As of this writing, Prince Harry is on a plane back to California, where his son is celebrating his fourth birthday. By all accounts, he had a very bad Saturday. In London for his father's coronation as king, he was relegated to the third row, along with his uncle and famed Jeffrey Epstein associate Prince Andrew. He reportedly did not make eye contact with his brother, William, who has openly let it be known he despises Harry after the release of his brutal memoir, Spare. Harry did not get invited to the coveted balcony, and he went directly to the airport from Westminster Abbey.
On Saturday, photo galleries supplied to the press were a graveyard of Harry's dead-eyed expressions and evident misery. In was rainy and dour in London on Saturday, but nowhere more so than in Harry's soul.
A brave face upon arrival: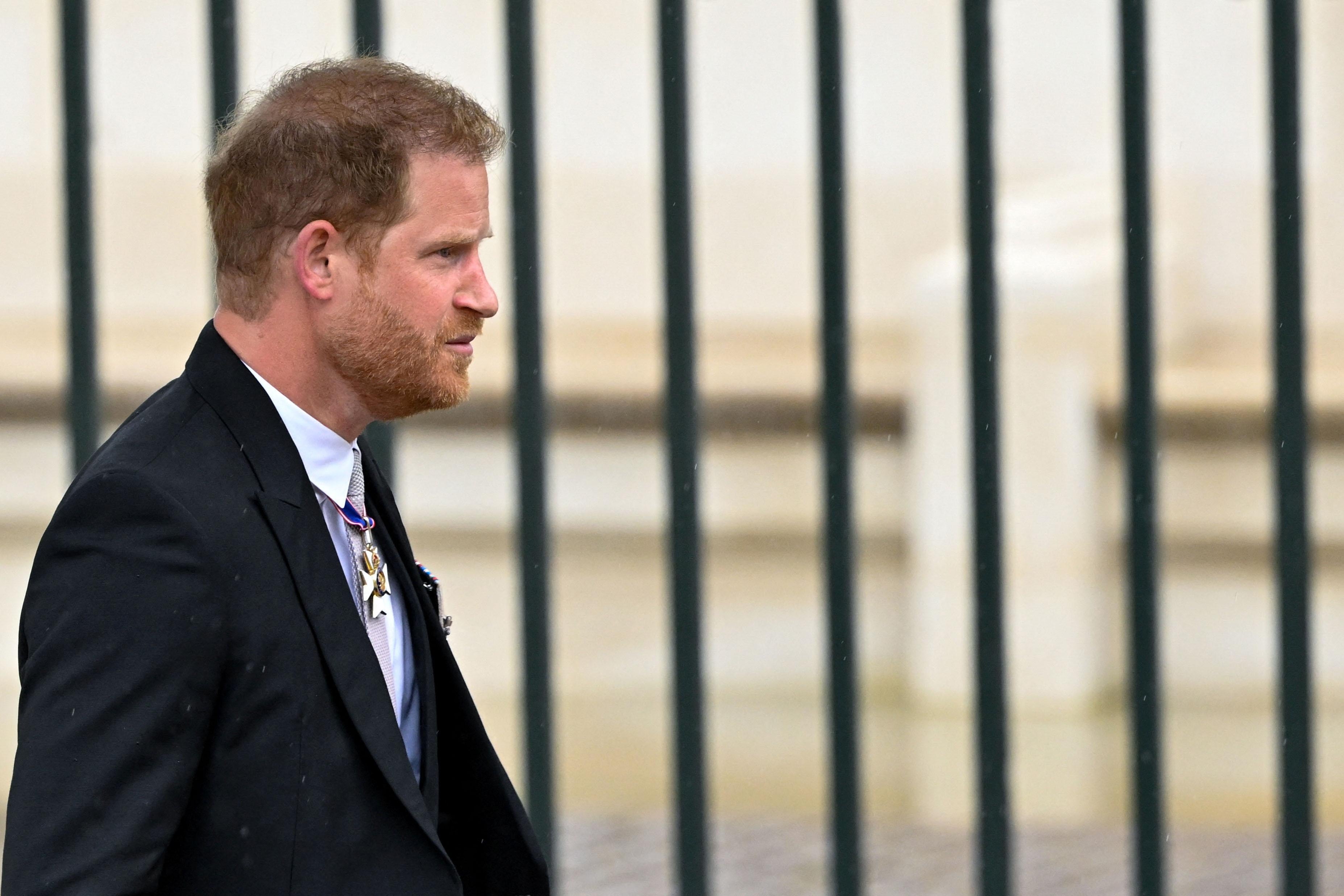 Hmm: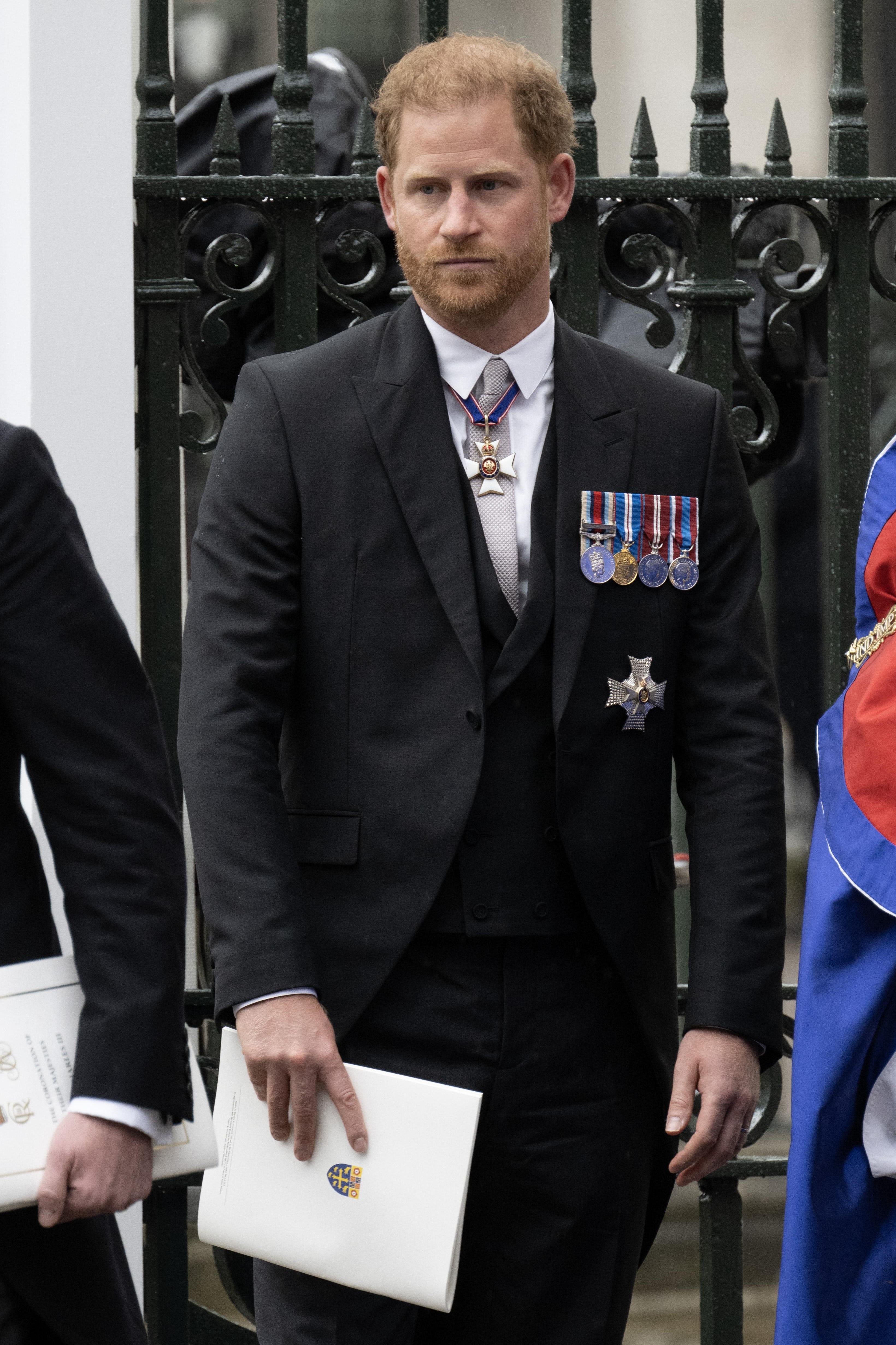 He did get an umbrella guy: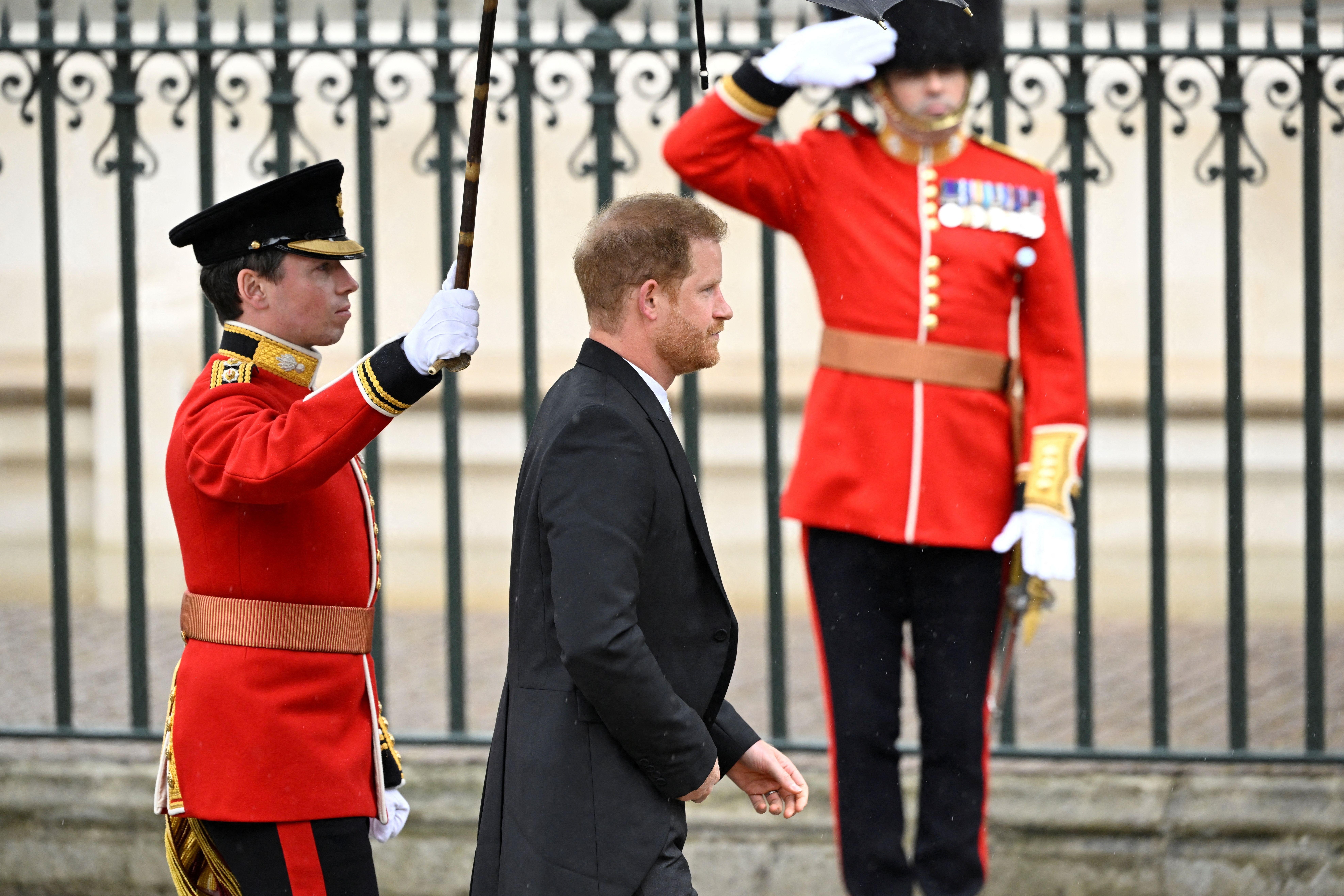 But inside Westminster Abbey, it started to go south.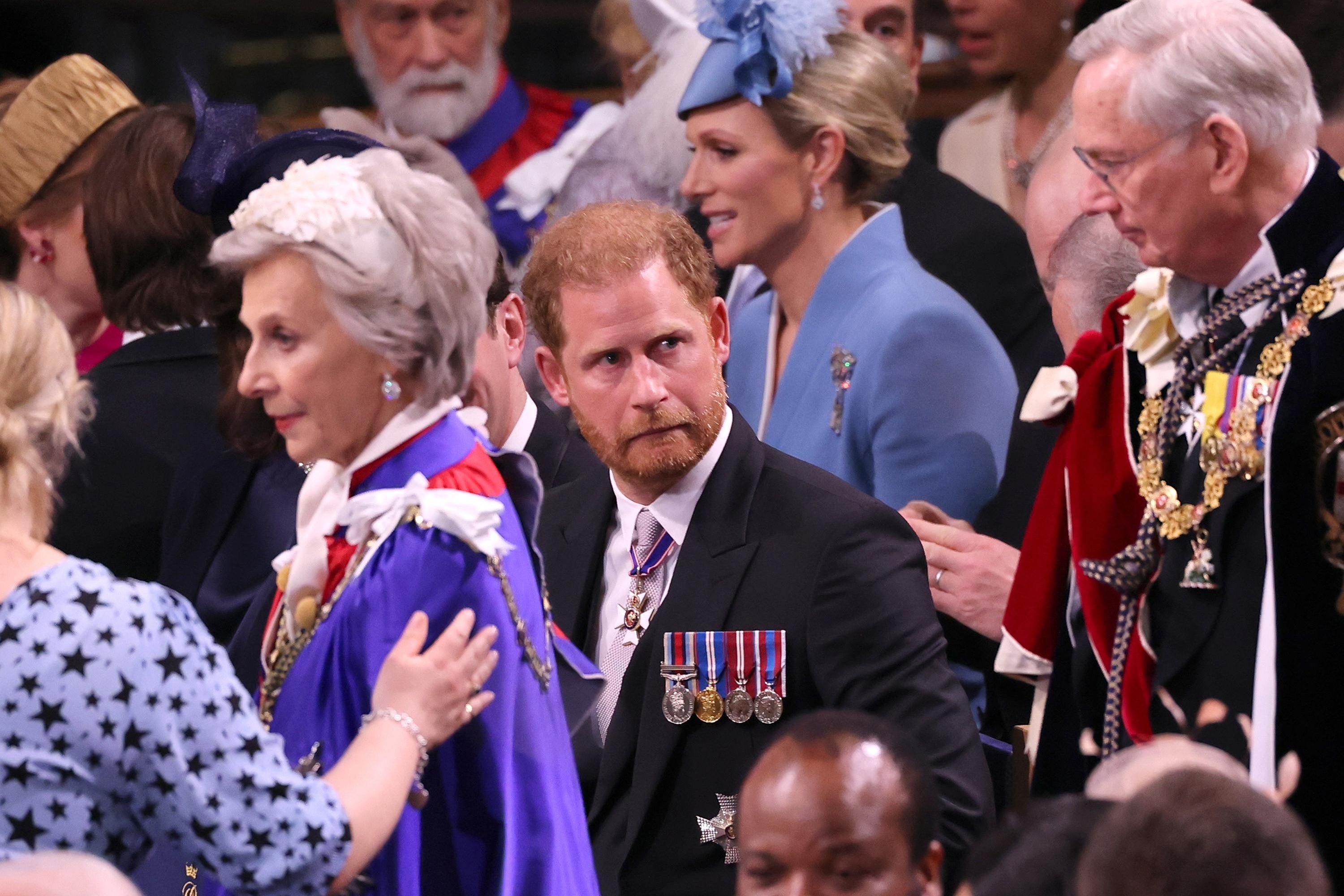 Harry was joined in the third row by his cousin once removed, who is apparently 56th in line to the throne. (Harry is still fifth, technically.)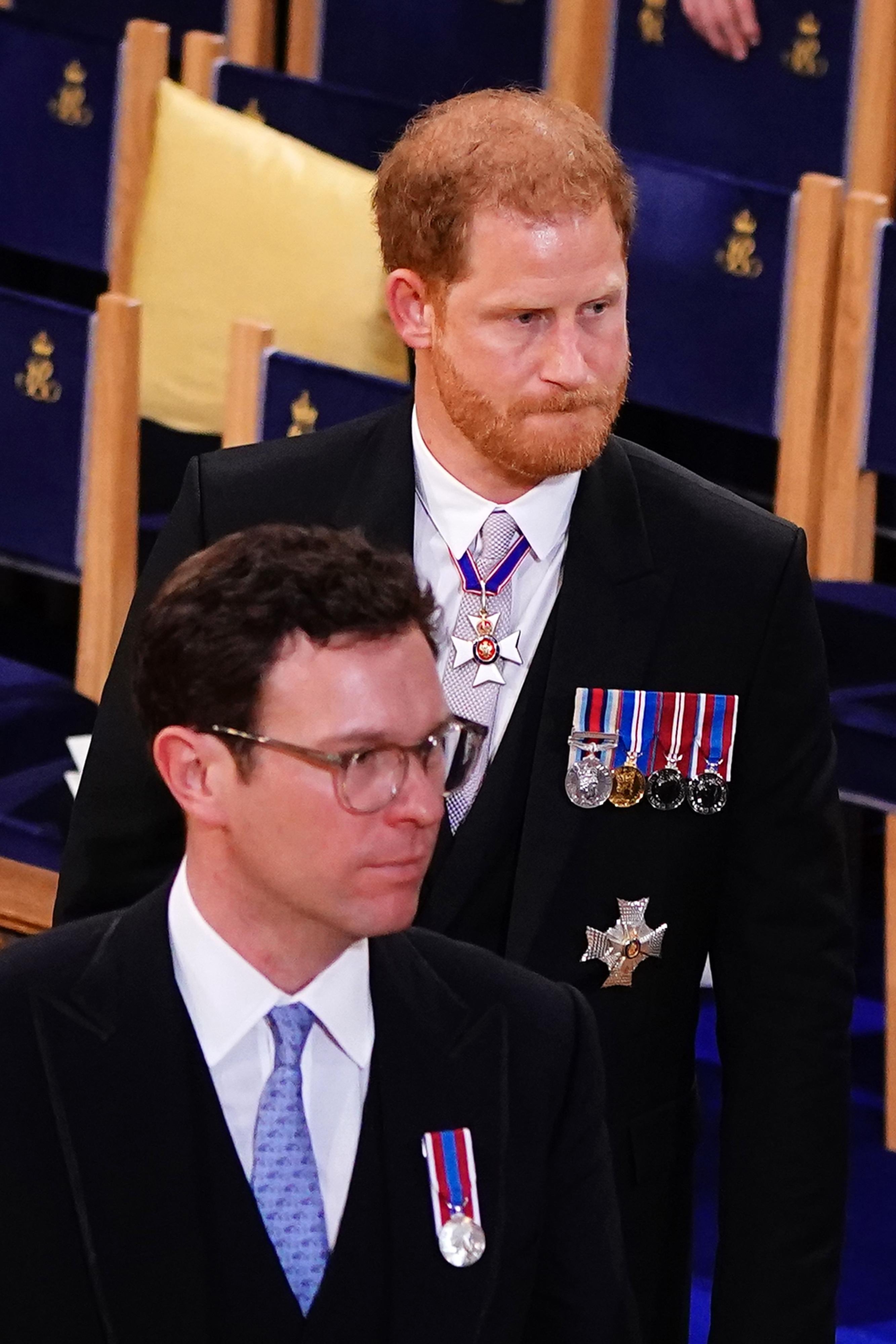 A withering (or wistful?) stare for William: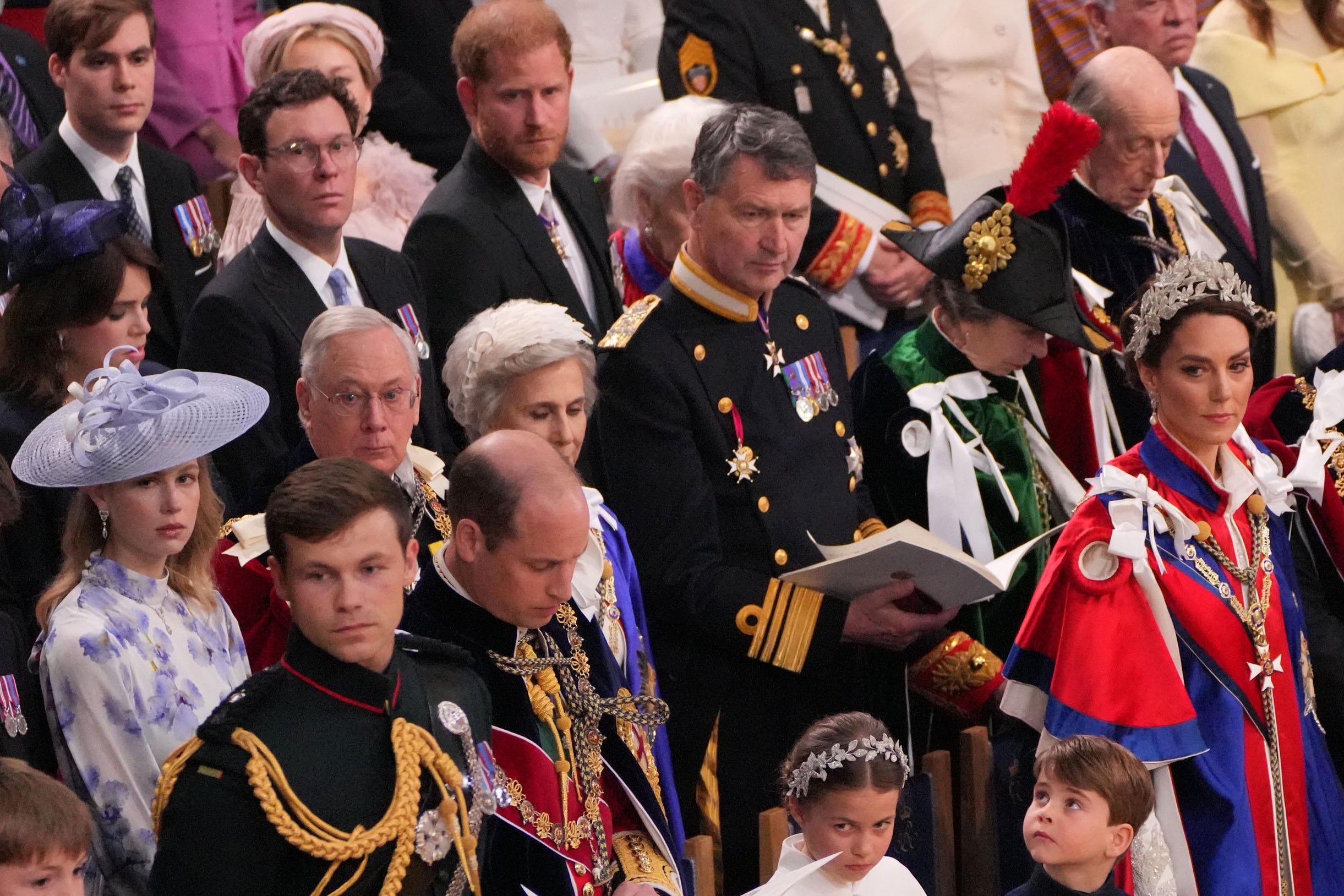 Party of one.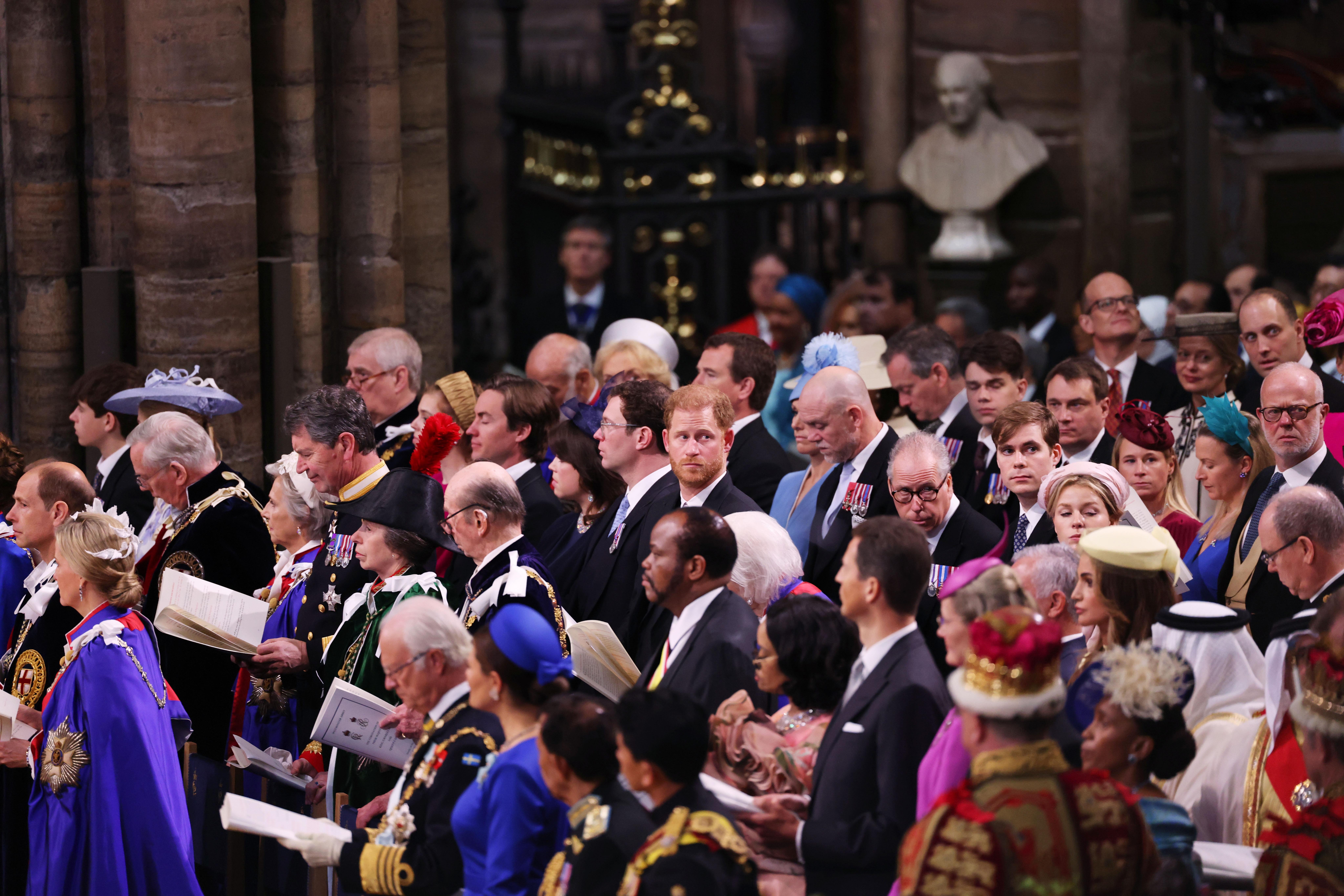 Outside at last, but not better for it: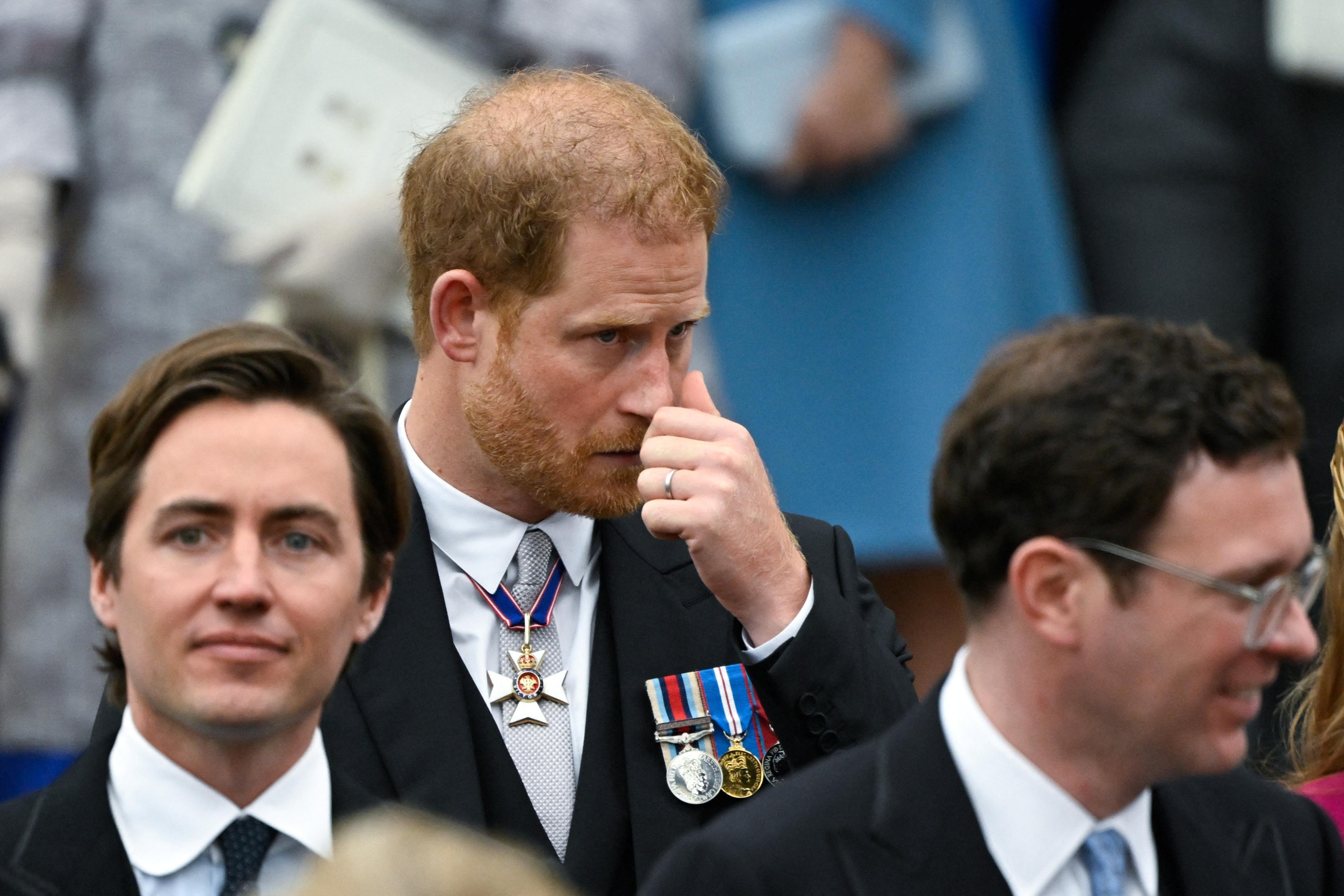 To the sky, away from this place: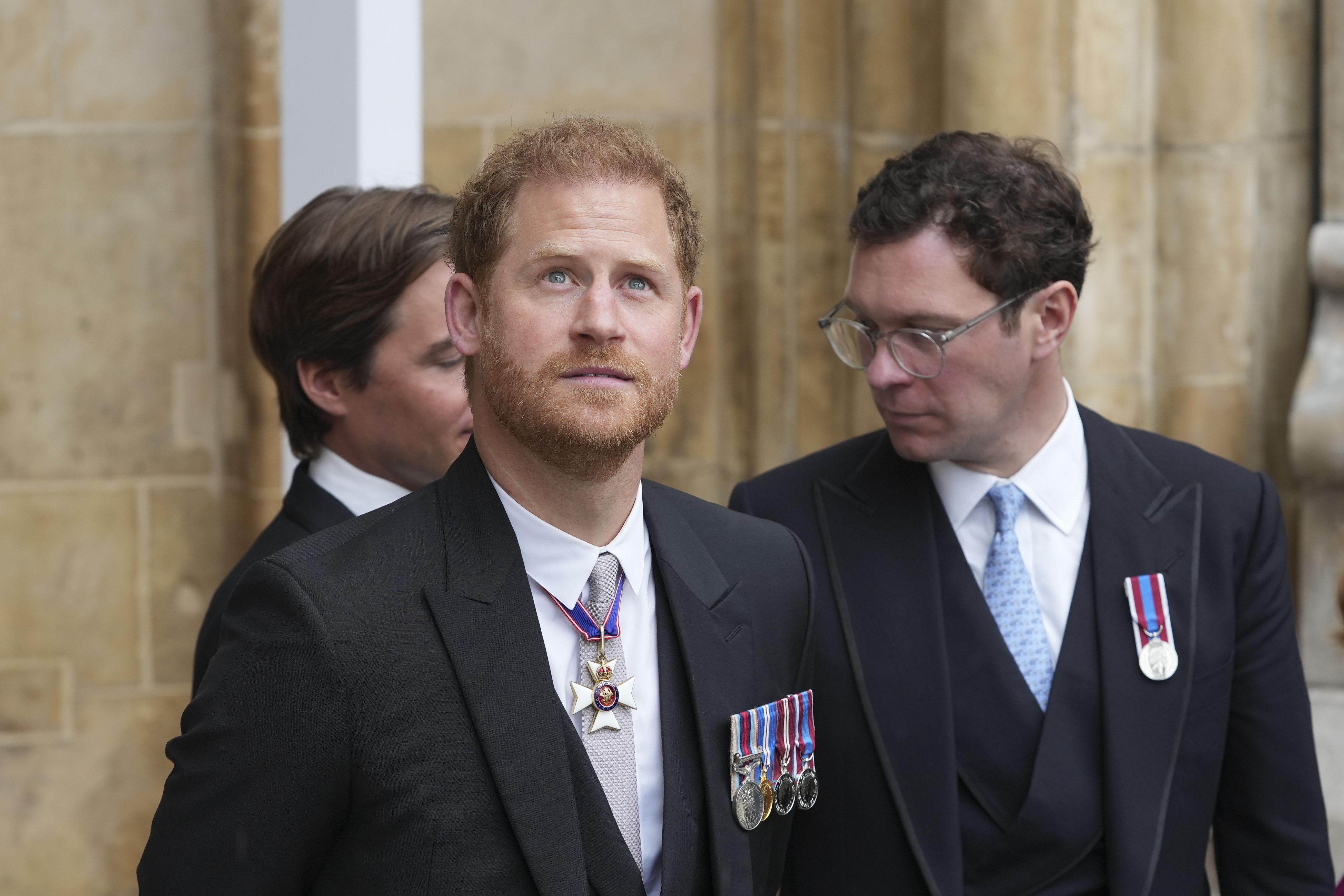 And a smile on the way out: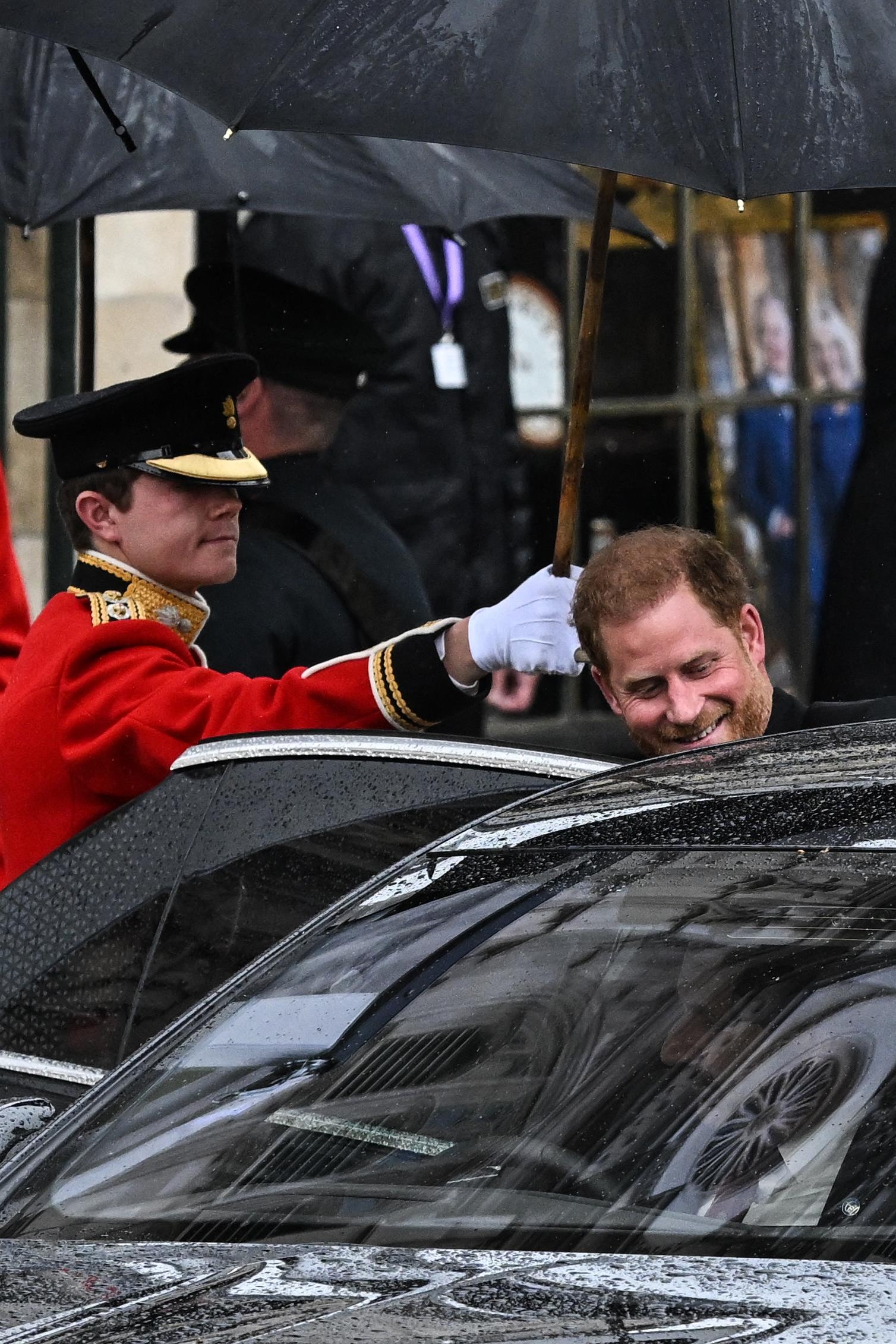 The balcony and its caped hostages didn't look so great anyway.