I want to run a half-marathon. There, I've said it. I've spoken it aloud and placed the intention firmly in the tangible realm. (The intangible realm is reserved for other, lesser desires, like watching The Irishman or learning to grill.) Here's the rub: I'm a crap distance runner. The distance isn't the problem per se—I'm comfortable with hourlong runs, punctuated only by the occasional frantic shuffle to the CVS bathroom. The problem is the speed. Per Runner's World, the average female runner conquers a half-marathon at roughly 10:29 minutes per mile. My current distance pace is closer to 13 minutes per mile. That's nearly three hours—and many CVS bathroom breaks—to knock out a half.
There's nothing wrong with a three-hour half, but that's a lot of time spent running that I'd rather spend eating a celebratory pancake. If I hit that average 10:29 pace, I'll be in the pancake zone a full half-hour earlier. But how to improve my mile time? I've already spent months trying to get faster. I've logged speed workouts; I've practiced my stride length and cadence. I've pledged fealty to leg day in hopes of someday cracking a walnut with my quads. But recently, I found what may be the secret to a respectable race time: Viking-inspired running tunes.
It started with this tweet, which feels like some sort of PSYOP precision-engineered to make me laugh. I lay on my couch, slack-jawed, watching the bearded man jump around in his little underpants. It was then that I realized: Hey, this song kind of … bangs? The thumping beat, the singer's guttural croon—corny, yes, but also compelling. Just the thing I need to push myself to a perfectly average half-marathon time.
I googled the lyrics ("Sharpen your axes, man of steel!") and identified the song as Peyton Parrish's "Draugr." A quick scroll through Parrish's "throaty brand of Viking-inspired country and post-grunge" revealed a curious mix of Disney covers, miscellaneous pirate stuff, and, most intriguing, songs like "Draugr," a reference to an undead ghoul in Norse mythology. Other bangers include "We Are Vikings," a rousing chant in which Parrish warns, poetically: "We're gonna raid all your shit."
This is admittedly not my first foray into seafaring warrior culture. I'm a sucker for a historical drama and watched the first few seasons of Vikings on the History Channel. The show's theme ("If I Had a Heart" by Fever Ray) is, humiliatingly, on my writing pump-up playlist. I like the song for the same reason I like "Draugr." Both summon visions of towering warriors, hair intricately braided and eyes smudged with ash, trudging fearlessly into the unknown to claim their plunder. Also, this.
Yes, these songs are steeped in cringe. But I'm someone who regularly engages in public cardio, sprinting through crowded Chicago parks in my signature running look (leggings and a crop top featuring a nude woman on a motorcycle above the words HAUL ASS). I've never had a problem with cringe. With that, I wondered: Could I channel my affinity for Viking-inspired music to summon a 10:29 mile?
First, the playlist. I set my standard running playlist, a nonsensical mix of SZA, the Backstreet Boys, Caroline Polachek, and the greatest running song ever made—"Move It Like This," by the Baha Men—to the side. I then built my Viking playlist from scratch starting with Parrish's "War," three minutes of gritty chants, driving beats, intermittent wolf howls, and an invitation to embrace the "chaos flowing through our veins." If Parrish is to be believed, there's a warrior in all of us waiting to be summoned—even those of us who've been eating microwave quesadillas almost exclusively for the past three weeks. I suppose I do have chaos flowing through my veins, though it could be the off-brand shredded Colby Jack.
For further inspiration, I checked with Linnea Hartsuyker, a CrossFit athlete, Strongman competitor, and author of Viking-fiction trilogy The Golden Wolf Saga. Hartsuyker noted that while her musical tastes are diverse, "Stuff that has a good rhythm and has a more metal-y side makes me feel a little bit badass and also gives me a cadence to work for." She pointed me toward Wardruna, a Norwegian folk metal group, and Hedningarna, a Swedish-Finnish neofolk band that employs joik, the traditional vocal stylings of the Indigenous Nordic Sámi people. (Hedningarna's "Räven" became an immediate favorite thanks to its hypnotic vocals and intense string accompaniment, both of which made me want to chuck an ax across a fjord.)
Hartsuyker also recommended the Antifascist Neofolk blog and accompanying playlist. "The reason I found the Antifascist Neofolk playlist is because [Nazism and white supremacy] is a problem with the genre," Hartsuyker explained. It's true: In 2019 Dorothy Kim noted in Time magazine that "white supremacists have weaponized an imaginary Viking past," manipulating contested Norse lore to suit a hideous ideology. "You have to make sure that [these musicians] aren't Nazis or Nazi-adjacent," she told me. (Modern fascism aside, Viking history isn't entirely flattering; they were, quite often, slavers and warlords.)
Armed with my certified anti-fascist bangers, I began my experiment. I started with a completely silent run—a control run. I hit the track at 7 a.m. on a frigid Chicago morning. The 8 degree wind chill would've made Ragnar Lothbrok proud, I told myself. Still, the sun was out; I reasoned that the Norse god Sól was smiling on me. I ran sans AirPods, knocking out an 11:01 mile. A full two minutes faster than my standard distance pace, but still nowhere near where I wanted to be.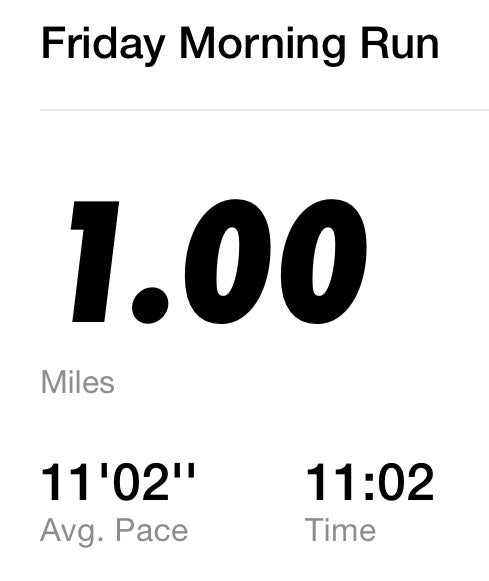 The next day, I returned to the track with my Viking playlist. I ran the first two laps at an 80 percent effort, picking up speed as Peyton Parrish called for a horde of imaginary Vikings to form a shield wall, an apocryphal Old Norse military formation. I headed into my third lap and thought about all the reasons I might need to hide behind a shield wall. Possibly to protect against the aggressive red-winged blackbirds on my running route; possibly when walking past a fratty bar on St. Patrick's Day. I finished my first Viking mile in 10 minutes, 41 seconds. Better!
I ran a total of eight Viking miles over the course of the next two weeks. Each time, I averaged around 10:30, propelled by the haunting rhythms of the North. Each time, I glanced back at my Spotify history with humiliation; turns out that even I am not immune to the cringe factor of folk metal that predicts the hellish conditions of the Ragnarök. And yet—and yet—I was clocking faster miles. With each lap, I imagined myself clad in leather and furs, triceps rippling as I swung my weapon in battle. (As a Viking, I'd skip the raping and pillaging and focus instead on looking really hot as I ran down a hill.)
I ended my experiment on a Tuesday morning. The conditions were eerily similar to my kickoff run's two weeks prior: bitter cold, but with clear, sunny skies. I felt good: I was well fueled, and I had rested my legs over the weekend in hopes of nabbing my fastest time yet. 10:29 is in the bag, I told myself as I made my way to the track. We're going sub-10 today. I cued up "Helvegen" by Wardruna—if a song starts with a thunderbolt, I'm in—and hit the pavement.
The run sucked. I failed to warm up my lungs, which left me gasping for air and clutching my chest in the cold. My mind wandered to my to-do list, even as Peyton Parrish screamed for me to focus on my inner Nordic warrior. I was quickly lapped by a woman who hadn't even broken a sweat. I didn't hit sub-10; I didn't even hit 10:29, though I was just a few seconds behind.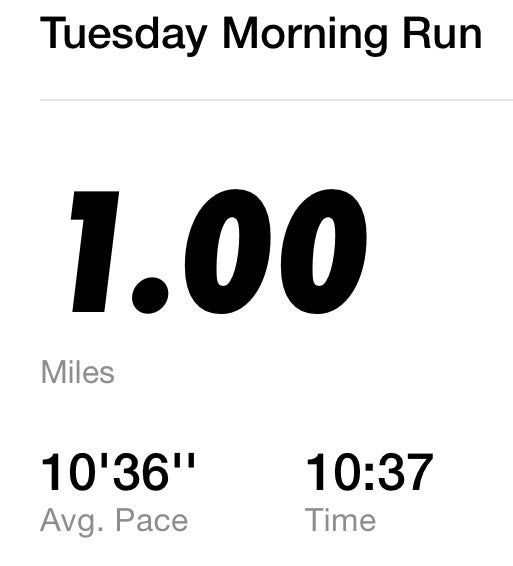 Still: I had pushed it. I spent two weeks throwing myself into hard miles just to prove I could. My miles were still objectively pretty slow—but I overcame the mental block that had kept me in the 13-minute box. Was it really the music, or was it just my will? I'll say this: I probably didn't need thumping drums, fierce chanting, and wild traditional string music to run a hard mile, but it certainly didn't hurt. And when I do finally work up the courage to register for that half-marathon, my Nordic friends will almost certainly be in rotation.