On Monday, the official M&M's Twitter account released a statement announcing that they were going to "indefinite[ly] pause" the use of their iconic "spokescandies"—you know, the anthropomorphic M&M's from the commercials—in favor of a new spokesperson: comedian Maya Rudolph. In their tweet, M&M attributed this momentous advertising change to the "polarizing" pushback they've received regarding their moves to diversify their spokescandies: desexualizing the green M&M, introducing Purple, the first female peanut M&M, and launching a campaign that featured some of the candies flipped upside down so that their "M"s became "W"s.
The most notable critic of all of this has been, of course, perennially distressed Fox News anchor Tucker Carlson. Has the conservative hullabaloo around animated candies caused M&M's to get rid of these recognizable advertising mascots that have 20-plus years of service under their belts?
Consider: Maybe not! A month ago, PR Newswire reported that Mars, Inc. (the company that makes M&M's) will continue its history of debuting ads around the Super Bowl, with a 30-second M&M ad spot that will be "just one part of an extensive, immersive campaign throughout the month" surrounding the big game. In this post, PR Newswire includes a teaser image for the M&M's Super Bowl campaign. Looks pretty darn spokescandy to us!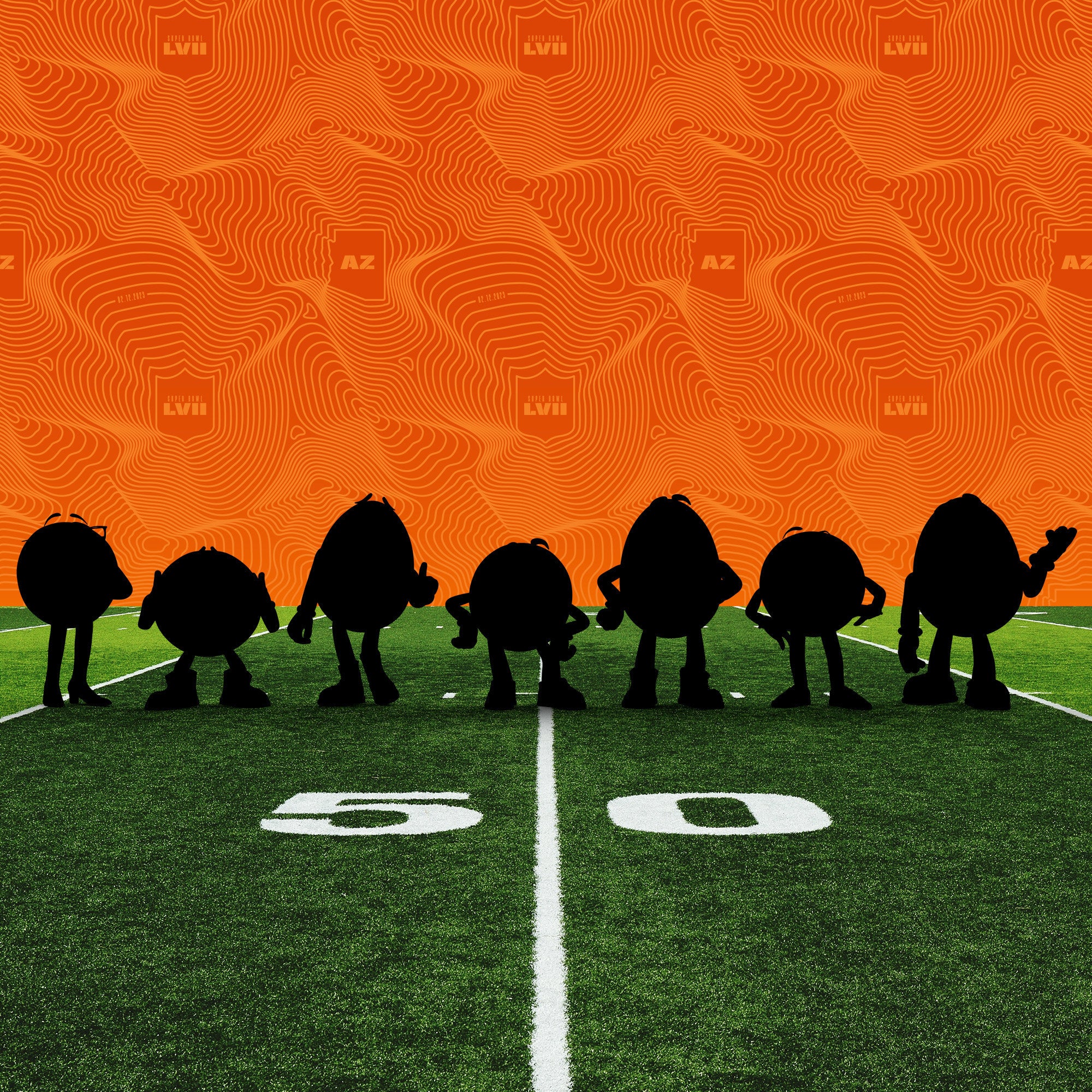 Given the PRWire article, today's announcement that the brand is partnering with a famous celebrity, and that image, which shows the spokescandies on the gridiron in the exact same positions and poses as in the image attached to Monday's tweet (yes, I do have my red-yarn board out), it's safe to say that it's highly unlikely M&M's is forgoing the successful advertising tactic that has dominated their marketing strategy since the 1990s just because some people are mad online.
Frankly, I'm more disturbed by how unfazed I was by this "fake news" than I am by the malaise of my mostly-peanut-M&M diet. Instead of being angry at M&M's for giving in to political pressure to keep things "traditional," we can now be angry at M&M's for leveraging our exhaustion at the needless, ongoing culture wars for profit! Happy Monday!