For today's peek behind the curtain of Advice Week, we'll be hearing from Prudence herself, Jenée Desmond-Harris, on what it's like to give parenting advice as a new mother and the types of questions she loves answering. I also may have asked for a bit of advice myself.
Jenée, is there anything different about Prudie and her approach now that she's a mom?
Before my son was born, I had respect for parents, but I didn't understand the intensity of the experience of having a child. Now I find myself thinking about how I can't believe people with kids have just been casually moving through life, going to work, talking about other stuff and acting like everything is normal, with all this overwhelming joy and heartbreaking anxiety going on at the same time! I'm barely out of the fourth trimester so I'm sure I'll settle down about this at some point. But I really do have a new appreciation for the way parents are able to balance everything else they have going on—not just in terms of time day-to-day tasks, but emotionally as well.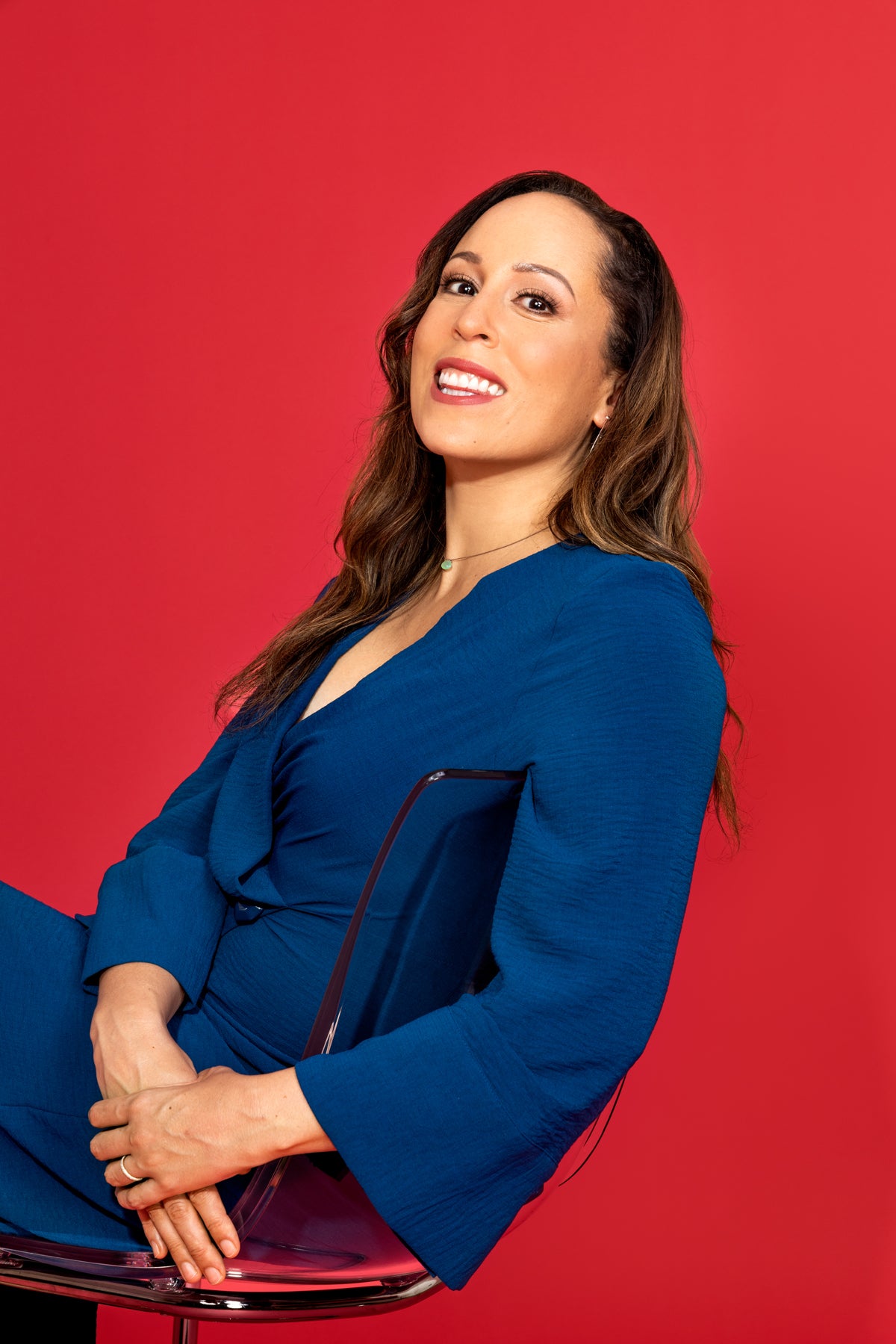 Both my judgment and my compassion for people in parenting-related dilemmas have intensified. Even more than before, my blood boils thinking about parents making their kids miserable over things like being fat or trans or not pursuing the right career. My pre-baby feeling was, "Get over it. It's not your business. Who cares?" Now it's more like disbelief: "Why do you want to be the source of unhappiness for your child? How??" At the same time I feel completely shattered for parents who are alienated from their kids and yearn for closer relationships, even if the distance is a consequence of missteps they've made in the past. When I put myself in their shoes, it feels unbearable.
Finally, I feel even more strongly that people who know they want to become parents should stop at nothing (Find a new spouse! Spend all the money!) to make that happen. People who don't should stand their ground and absolutely refuse to be pressured. And people who are on the fence should lean toward going for it.
What was it like swapping columns and writing for Care and Feeding this week? How did it compare to your usual Prudence fare?
I was a little apprehensive about the swap because I don't have much parenting experience and definitely don't claim to know what I'm doing. In fact, I don't see how any parent can really be confident until their kid is 35 and happy and agrees, with a sign-off from their therapist, that they had a good childhood. But as I was answering I realized, I respond to letters about things I have no experience with all the time! I noticed the same general themes—fairness, compassion, not overcomplicating things, minding your own business, etc.—that come up in many of my Prudie letters applied to questions about kids as well.
Speaking of parenting….I need your advice. I keep overcommitting my 10-year-old daughter to playdates and activities. When I suggest things, she says she wants to do them, and then I make the plans. But when the event finally arrives, she resists. My problem is that I tell white lies ("Oh, sorry, I forgot about her doctor's appointment!") to get her out of things. First, how bad a person am I? And two, would I be better off just saying, "Sorry, but my kid changed her mind and doesn't want to play with your kid today." Help! I can't stop telling little lies!
I have limited experience and my main words of wisdom at this point are "If your baby has a big head, put the onesie on from the bottom not the top" and "Try burping him." So make sure to clear this advice with the Care and Feeding experts.
You are not a terrible person, but the white lies sound stressful. I would say 10 is a good age to learn, "If we commit to playing with someone we're going to do it unless you're sick, because they've planned their day around it and it's unkind to leave them disappointed." Easy for me to say because I'm not the one who has to drag a grumpy kid to have forced fun! So alternatively, why don't you respond to invitations with "You know, as she gets used to the new school year I'm finding it's hard to predict when she'll have the energy for a hangout and when she'll be exhausted. Let's plan something spontaneously so we won't risk flaking out." And then just send a text when you're in the neighborhood or whatever.
Last one. Prudie lovers need to know: Is there one genre of question you absolutely LOVE to answer? Tell us why!
I love it when there's a question about a romantic relationship that has an answer other than "Try couple's therapy" or "Break up." It's refreshing because it doesn't happen often.
Slate Plus members saw this Q&A first in our weekly members newsletter! Sign up for Slate Plus to get access—and read all the advice we publish, this week and every week. Your first three months is only $5.