By Dorie Chevlen
Wirecutter Staff
The transition from high school to whatever pseudo-adult period that follows—college, trade school, a gap year, or working—is a time for celebration. But it's also a time for preparation. Many items can make that next stage of life easier to navigate (or, at least, easier to navigate with more whimsy). But the very best gifts will last the high school grad through their next adventure and for years beyond. Those are the types of gifts we've compiled below.
Headphones for limiting distractions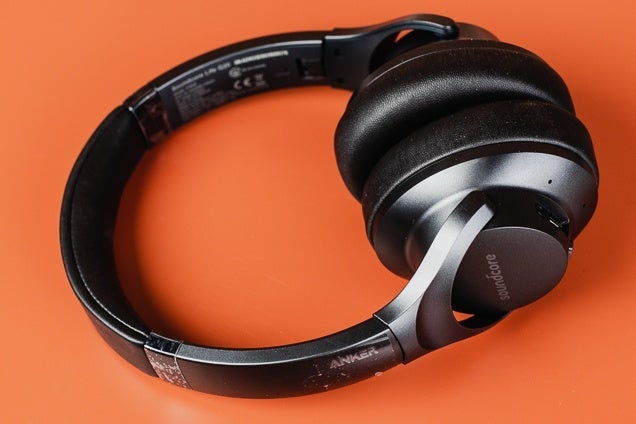 Anker Soundcore Life Q20 ($60 at the time of publication)
Jabra Elite 85h ($250 at the time of publication)
When trying to get work done, new college students can find it hard to focus with all the noise in dorm rooms or even libraries. A pair of noise-cancelling headphones can make the difference between having a calm work session or winding up seething with rage over that one guy who inevitably shows up in the library with a 10-decibel bag of chips. Our budget pick, the Anker Soundcore Life Q20, offers surprisingly decent sound, comfort, and noise-cancelling ability at a low price.
And so your graduate can listen to music without causing a roommate to need noise-cancelling headphones, get them a nice Bluetooth set. The Jabra Elite 85h headphones are our favorite budget option from testing—they offer great sound quality, a comfortable fit, and long battery life.
Hot beverages all day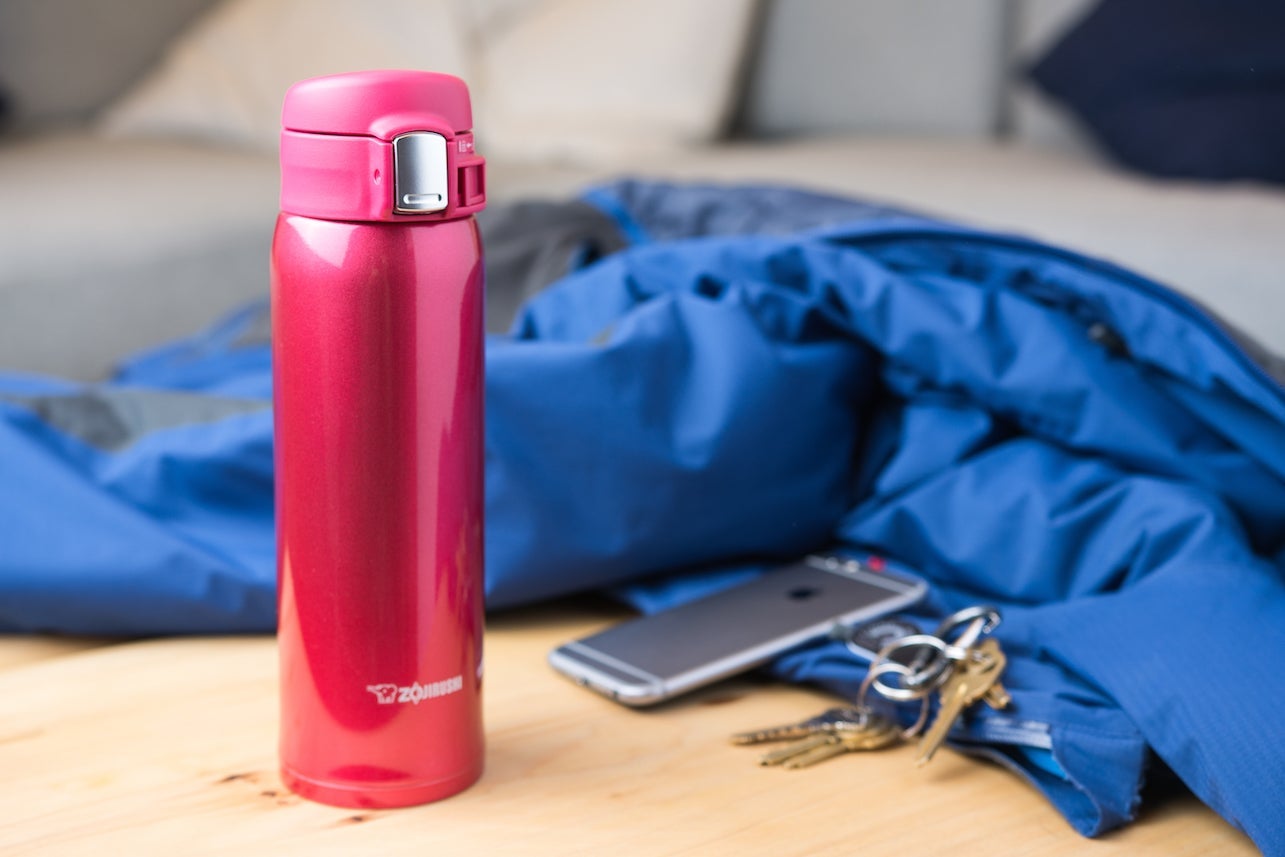 Zojirushi SM-SC48 Stainless Steel Mug ($26 at the time of publication)
If your graduate plans to commute and wants to save money by taking homemade tea or coffee with them, get them a Zojirushi travel mug. Not only does it keep beverages hot all day, but the leak-proof lid will prevent liquid from spilling onto their notes or laptop. The Zojirushi has long been Wirecutter staffers' favorite travel mug, thanks to its well-designed exterior, easy-to-clean nonstick Teflon interior, and a foolproof locking lid that you can operate with one hand. Plus this mug comes in several cute colors.
Gentle waking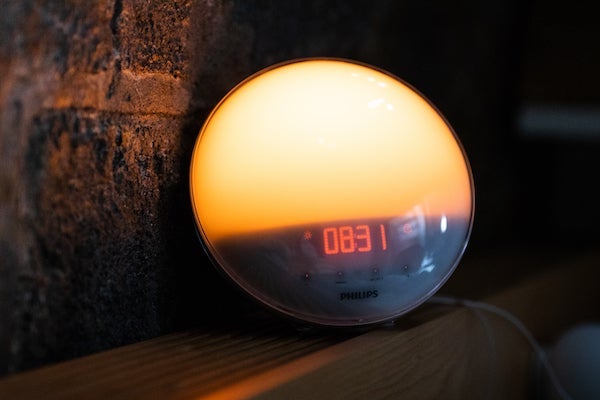 hOmeLabs Sunrise Alarm Clock ($20 at the time of publication)
Waking up is already hard, but it gets even harder when compounded by late nights at the library and later nights out with friends. Help your graduate out with their mornings by giving them a sunrise alarm clock. People are biologically wired to wake up as the sun rises, and these clocks simulate that effect, starting with a dim light that builds to the brilliance of a bright spring day over the course of about 30 minutes. This clock from hOmelabs wasn't our absolute favorite from testing, but for a decent price it offers the same functions as much pricier models, just with less luxury.
A do-everything pressure cooker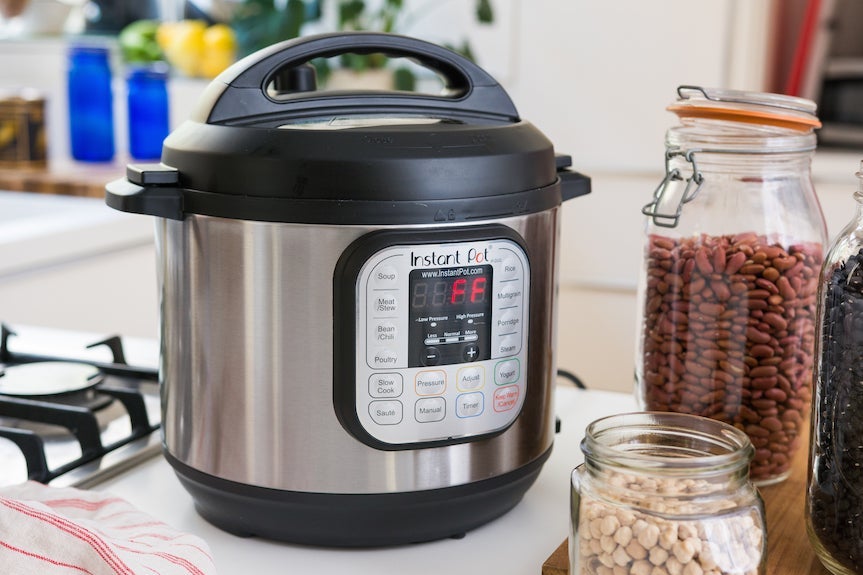 Instant Pot Duo 6-Quart ($80 at the time of publication)
It's probably not allowed in most dorms, but the Instant Pot Duo 6-Quart makes a great gift if your high school grad will be living in an apartment. Our favorite from testing, this do-it-all electric pressure cooker can be used to make everything from rice to stew to yogurt, without a lot of prep work. And all of it will be much better than anything McDonald's or a dining hall could offer.
Popcorn done right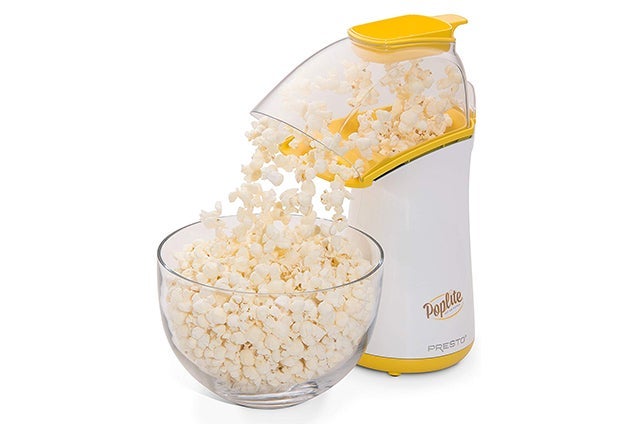 Presto PopLite Popcorn Popper ($20 at the time of publication)
Some of my fondest memories from college involve friends crowding the floor of my dorm room to indulge in a big bowl of popcorn after a long night at the library (or, often, a bar). Air-popped popcorn is much better than the microwavable variety, and an air popper lets you customize what you put on top (butter and salt are always good choices, but when I'm feeling fancy I'll do paprika, olive oil, and pepper). The Presto PopLite Popcorn Popper has been getting the job done for me for years and has held up great. It also has positive user reviews on Amazon, thanks to its fast popping time (nearly every kernel in under two minutes) and easy assembly.
A quirky clock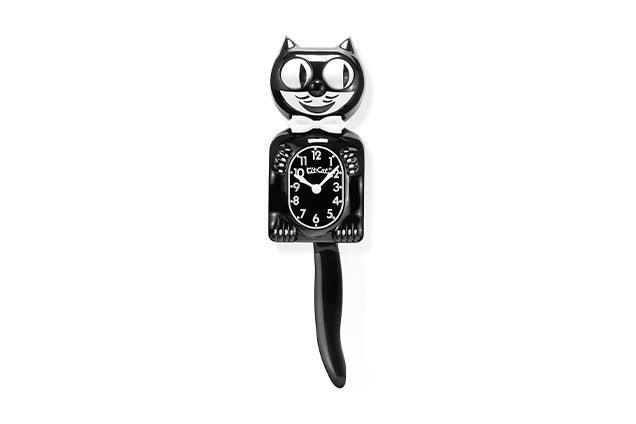 Kit-Cat Clock ($50 at the time of publication)
So, yeah, maybe not every high school graduate is going to find this clock charming (and in fact, when I showed it to a few Wirecutter staffers, the feedback I received was "This is tacky.") That may be true, but for the right graduate in your life—the one with a good sense of humor, a love of cats, or just a general insouciance—it's the perfect gift. The Kit-Kat Clock was designed by an Oregonian during the Great Depression, and it surged in popularity in the 1950s, coming to exemplify the period. It may look like just a plastic clock in the shape of a cat, but it's also a piece of history—which your grad can now own.
The coziest blanket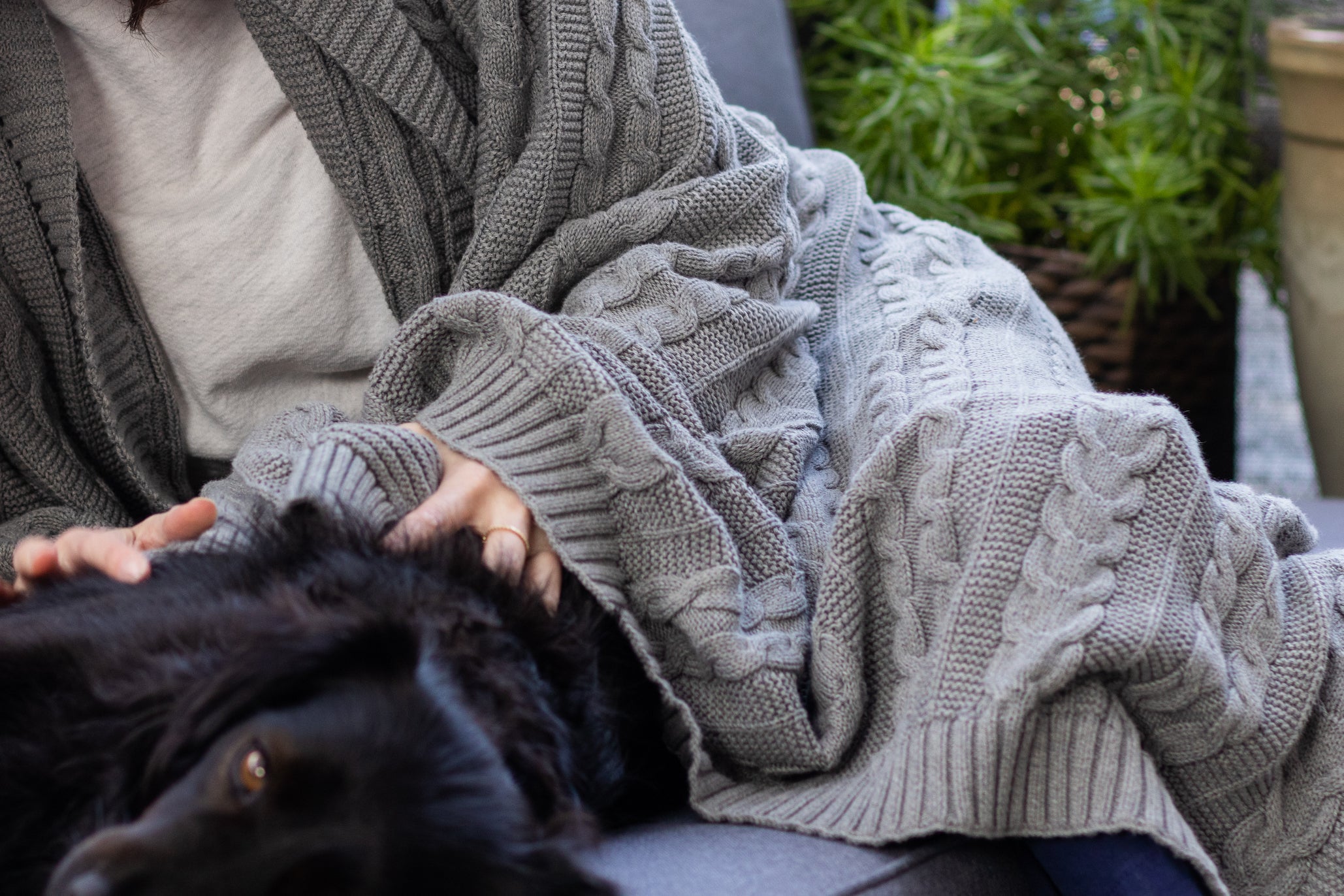 Boll & Branch Cable Knit Throw ($125 at the time of publication)
A warm, cozy blanket is one of those gifts that may seem small at the outset. But this throw from Boll & Branch has the power to elevate everything from movie night to nap time. And it's one of our favorite throw blankets, thanks to its soft cotton and beautiful cable-knit design. This throw feels just like a beloved sweater, and in the event that your grad spills something on it (which they will), it's machine-washable.
A waterproof backpack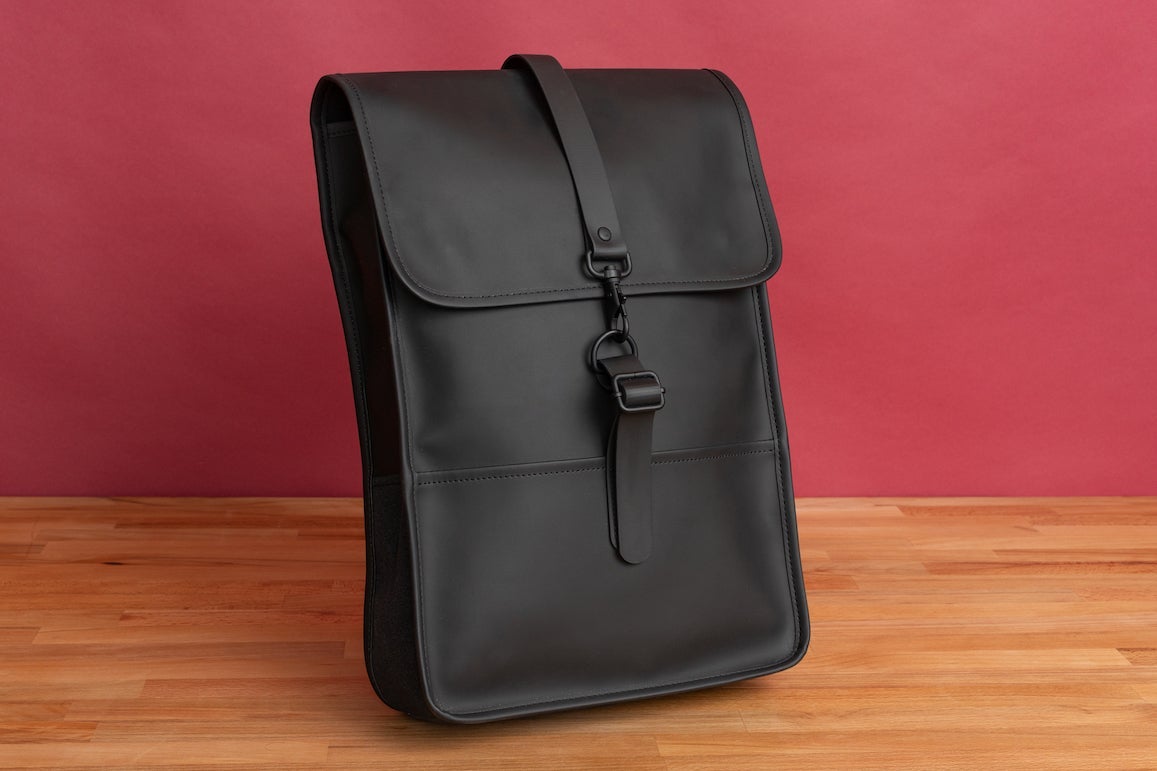 Rains Backpack Mini ($95 at the time of publication)
The Rains Backpack Mini is the backpack I wish I'd had in college—and that I am thrilled to have now, in my late 20s. The sleek lines and minimalist hardware give the bag a look that transitions easily from university library to office job, and its flat-to-the body shape is great for those who have to commute. Best of all, the bag is waterproof, so even if your graduate is the type to leave the house without an umbrella and then miss their bus (and who among us isn't that type), their laptop and books will remain safe and dry.
Chic laptop toting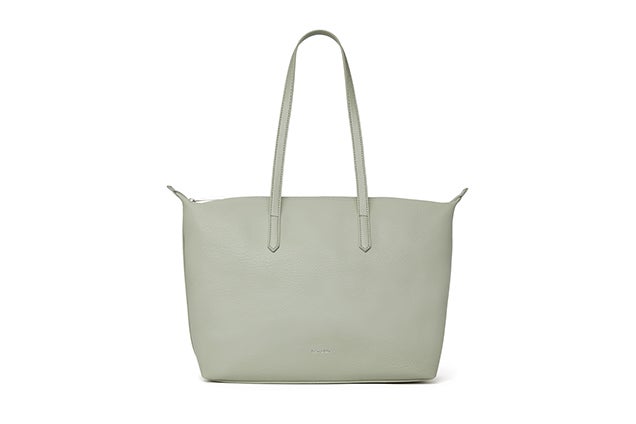 Matt & Nat Abbi Tote Bag ($140 at the time of publication)
For the graduate who prefers a slightly more professional look while they lug around a laptop, a tote bag is a step up from a backpack. One of our favorites is this vegan leather option by Matt & Nat. It rests comfortably under the arm, and its construction is thick enough that the contents don't poke through. This tote comes in a bevy of cute colors to suit whatever graduate you're shopping for.
For texting through winter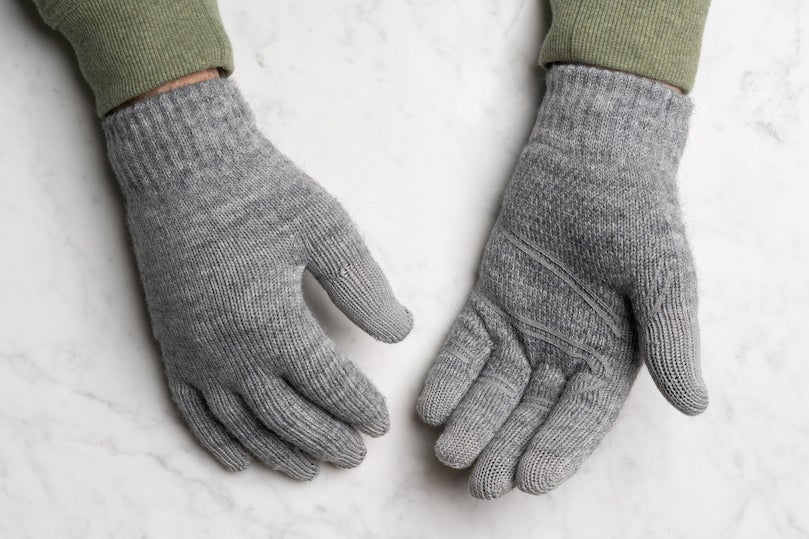 Moshi Digits Touchscreen Gloves ($30 at the time of publication)
Teenagers love to text (so do writers in their mid-20s, it turns out). By giving your grad a pair of toasty touchscreen gloves, you can help them to keep their fingers warm while they do so—especially if they'll be heading to a colder climate after graduating. These gloves by Moshi are among the very best we've tried, and we've tried more than 80 pairs now.
Basic towels that will last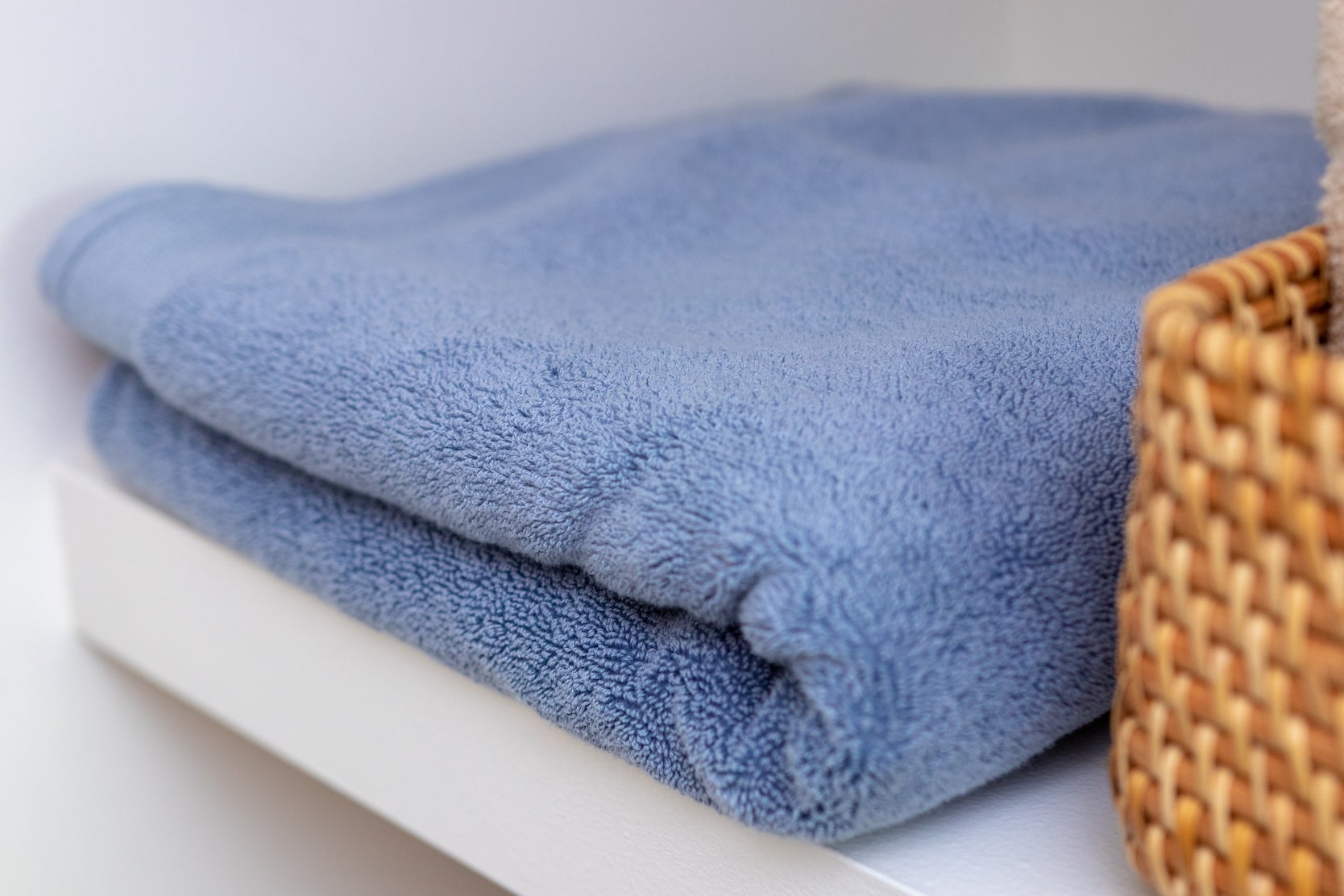 Target Fieldcrest Reserve Bath Towel ($20 at the time of publication)
Bed Bath & Beyond Dri-Soft Plus Bath Towel ($7 at the time of publication)
Whether they're moving into a dorm or their first apartment, your loved one is going to need proper towels. From our extensive research and testing, we feel confident recommending the affordable Target Fieldcrest Reserve Bath Towel and the even more affordable Bed Bath & Beyond Dri-Soft Plus Bath Towel. Go with the Fieldcrest if you want to give an affordable, plush terry, and opt for the Dri-Soft if your grad would prefer a slightly more compact towel. Both towels hold up well after multiple washes, absorb water quickly, and still manage to feel soft to the touch.
A blanket for outdoors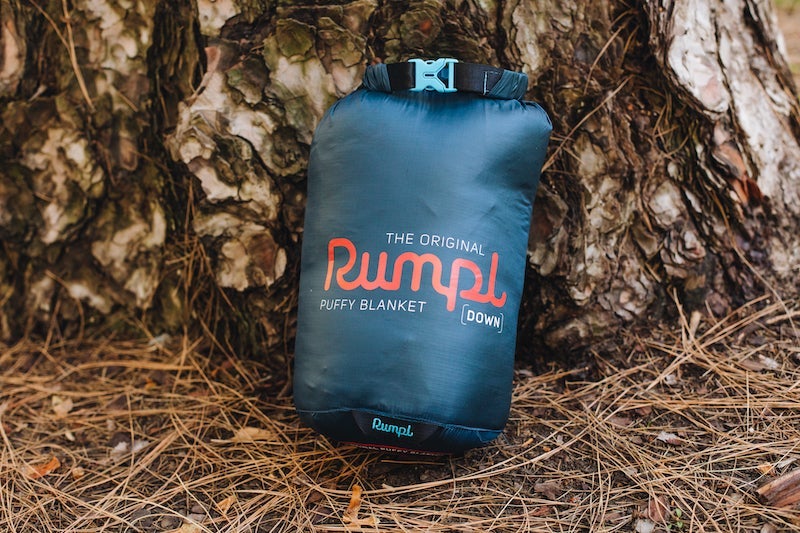 Rumpl Down Puffy Blanket ($160 at the time of publication)
For hanging out with friends on the quad, especially when it starts to get cold out, your graduate's best bet will be a puffy blanket. Waterproof, durable, and warm, puffy blankets are relatively new additions to the outdoor scene, but they are primed to secure a permanent spot. Our favorite is the Rumpl Down, which combines durability and softness better than any other we tested.
Power up on the go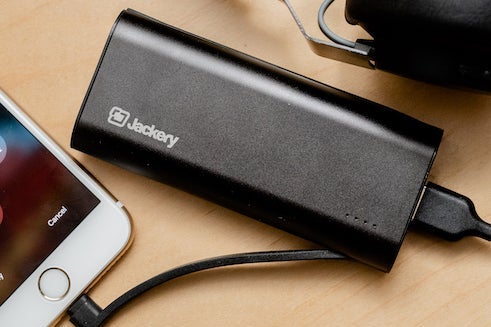 Jackery Bolt ($35 at the time of publication)
When starting work and school, a lot of graduates discover the hard way that their phone batteries will die before the day ends. And most of them (and their parents) would feel a lot better if that didn't happen. A portable power bank solves the problem: For years our favorite has been the Jackery Bolt, which has the capacity for nearly two full charges but can still be easily slipped into most pockets or purses. The two built-in output cables (Micro-USB and Lightning) eliminate the need to carry a cable, and the Jackery Bolt comes with a built-in flashlight, which is unrelated but cool.
Old-school photo snapping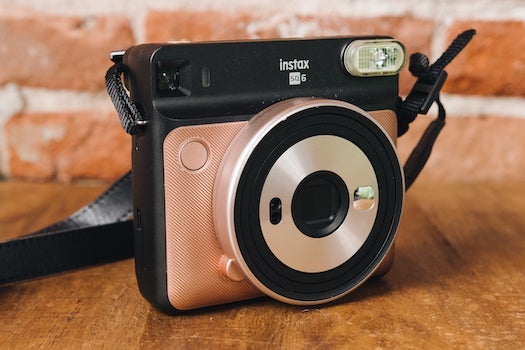 Fujifilm Instax Square SQ6 ($90 at the time of publication)
Your graduate can already take great-quality photos on their smartphone, but an instant camera still holds an unbeatable allure. There's something romantic about having to wait for a tangible image to emerge. It's also nice to have a souvenir that's just for one person, and not the entirety of Instagram. Our favorite instant camera is the Fujifilm Instax Square SQS, which is easy to use and creates better-quality photos than other cameras we tried. It also comes with advanced features like macro, landscape, and double-exposure modes, elevating it from other old-school instant cameras.
An organized toiletry bag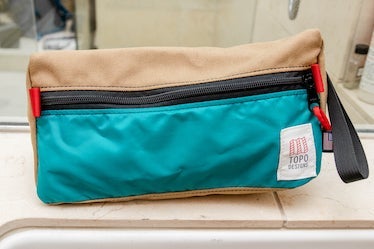 Topo Designs Dopp Kit Toiletry Kit ($34 at the time of publication)
For exciting travels abroad or simply travels across the hall to the communal bathroom, a good toiletry bag can make all the difference. One of our favorites is the water-resistant Topo Designs Dopp Kit. Like our other toiletry kit recommendations, this one has space to hold all of your grad's essentials—in an adorable triangle-shaped, color-blocked design that will stand out from the crowd.
A chic, protective laptop sleeve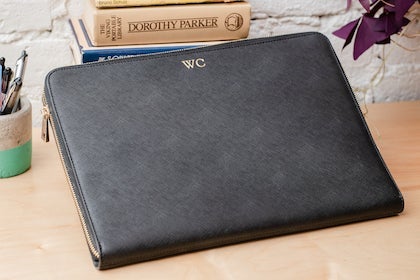 The Daily Edited Laptop Sleeve (starting at $120 at the time of publication)
When your grad is lugging a laptop from friends' dorms to classes to the library, they would be wise to protect it. We tested several great laptop sleeves, but the most sophisticated is this option from the Daily Edited. This laptop sleeve's stiff Saffiano leather withstands bumps, nicks, and water. It also gives the sleeve a lovely grippy texture, which looks especially elegant next to the smooth zipper (in silver or gold). Plus you can get this gift monogrammed (with both letters and emojis, if that's more your grad's sense of humor).
Tools for adulting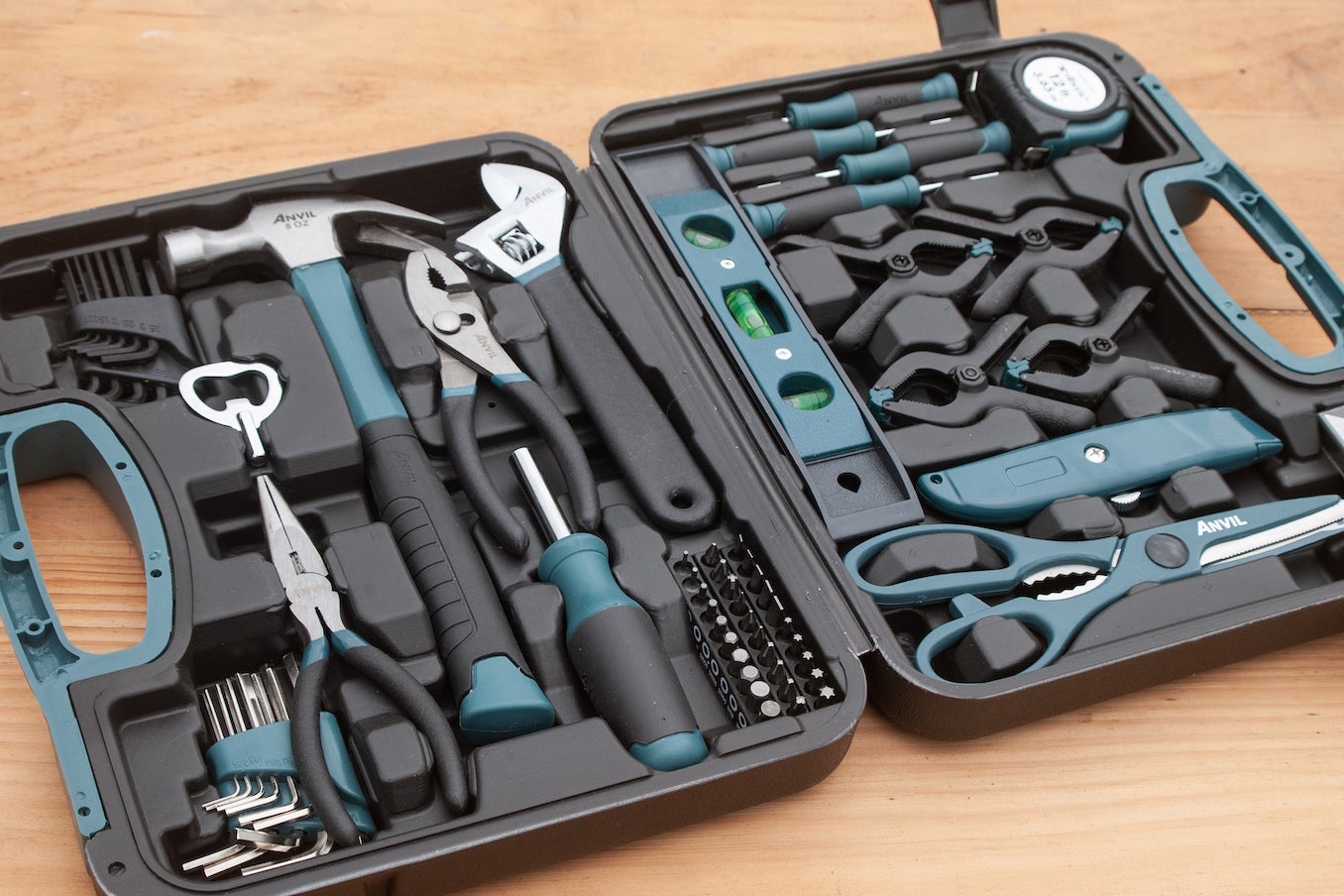 Anvil Homeowner's Tool Set ($40 at the time of publication)
You are not really a grown-up until you have the tools (and bare-minimum skills) to put together your own furniture and hang your own art. Buy your grad a tool kit and save them the stress: The basic Anvil Homeowner's Tool Set has all the essentials in a small package at a great price, which is why it's been our favorite for years.
Shoes with comfort and style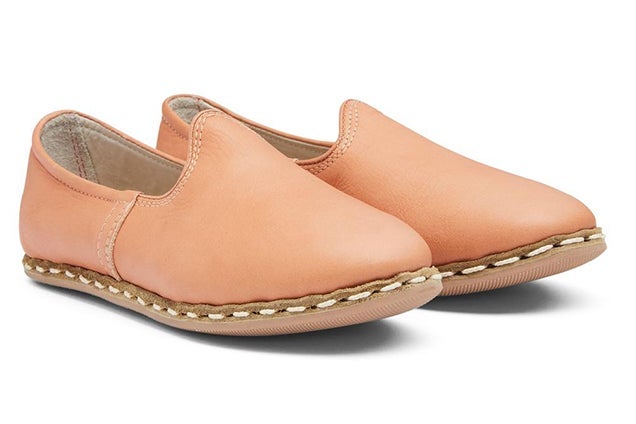 Sabahs ($195 at the time of publication)
Your new grad is likely going to spend a lot of time on their feet, either darting around a campus or running around a new job. But if they're anything like me, they'd probably rather suffer the worst blisters and aches than to ever look frumpy. A pair of Sabahs are the perfect solution: The soft, supple leather molds to the foot as comfortably as a slipper, and the rubber soles are durable and grippy. But Sabahs still look stylish and cool. Plus, these slip-ons come in a huge assortment of colors (it's easiest to navigate them by shoe size so you know which color is available—this varies).
A sleek cutting board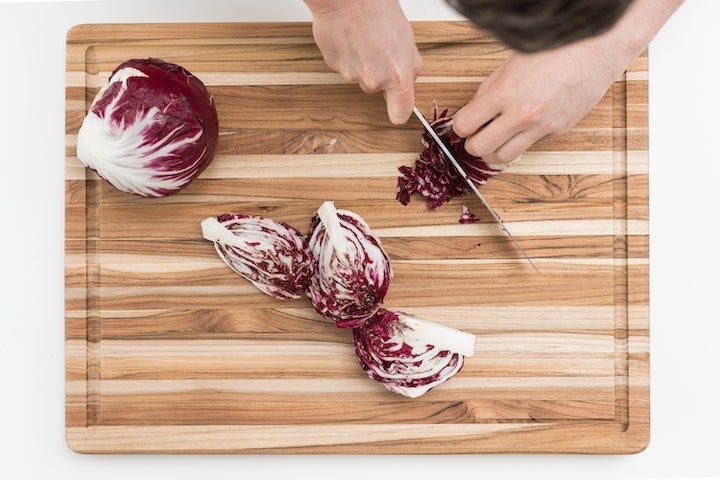 Teakhaus by Proteak Edge Grain Rectangle Carving Board ($85 at the time of publication)
At first, a cutting board seems like a gift appropriate only for the apartment-bound graduate, since there's probably not a lot of vegetable cutting going on in a dorm room. But even though this eco-conscious teak board feels great under a knife, it also looks great under a stack of cheese and fruit. So if your grad is more the type to have their friends over for charcuterie than to be making mirepoix, this will still be a perfect gift.
Sharp knives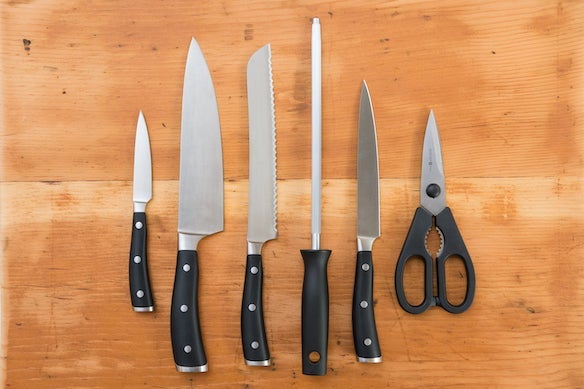 Wüsthof Classic Ikon 7-Piece Walnut Block Knife Set ($400 at the time of publication)
Victorinox 4-Piece Knife Set with Fibrox Handles ($110 at the time of publication)
Unlike a cutting board, a knife set is probably useful only for the graduate who's moving into an apartment. And even then, they can probably get by with just a chef's knife, a paring knife, and a serrated bread knife. But if you want to set your grad up with all the knives they could need in one go (along with a handy block to store them), then a knife set makes a wonderful gift. Our absolute favorite is the durable Wüsthof Classic Ikon 7-Piece Walnut Block Knife Set, which includes the most useful knives for home-kitchen use, plus pull-apart kitchen shears, a honing steel, and a storage block. For something less pricey, the Victorinox 4-Piece Knife Set would also make an excellent, useful gift. Its knives have stainless steel blades that remained sharper and held their edge better than those in any other set we tested under $200.
Durable, soft sheets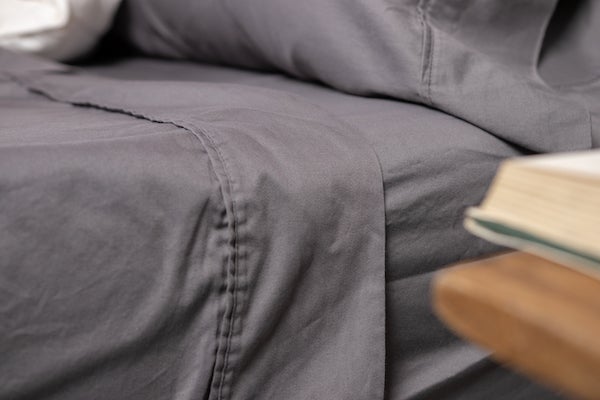 Bed Bath & Beyond Heartland HomeGrown 400-Thread-Count Solid Sateen Sheet Set (Starting at $18 at the time of publication)
If your graduate will be moving into a dorm, it's likely they'll be sleeping on a twin XL bed, and the best sheet set for the job is Bed Bath & Beyond's Heartland HomeGrown 400-Thread-Count set. In testing, we found the Heartland sheets to be as soft as sets we've tried that cost three times the price. And because the Heartland sheets are 100 percent cotton, they'll breathe better than the cotton-polyester sheets commonly found in college linen packages.