By Alex Arpaia
Wirecutter Staff
Becoming a parent can be a wonderful and mixed bag of emotions, especially if you're a first-time one. People can experience the transition into parenthood in so many different ways, and the best gift for a new mom is one that's tailored to the individual. At the end of the day, you know the new mom in your life best. But here we offer a few suggestions from parents on our staff that we think will make this first Mother's Day an even more memorable one.
A cozy robe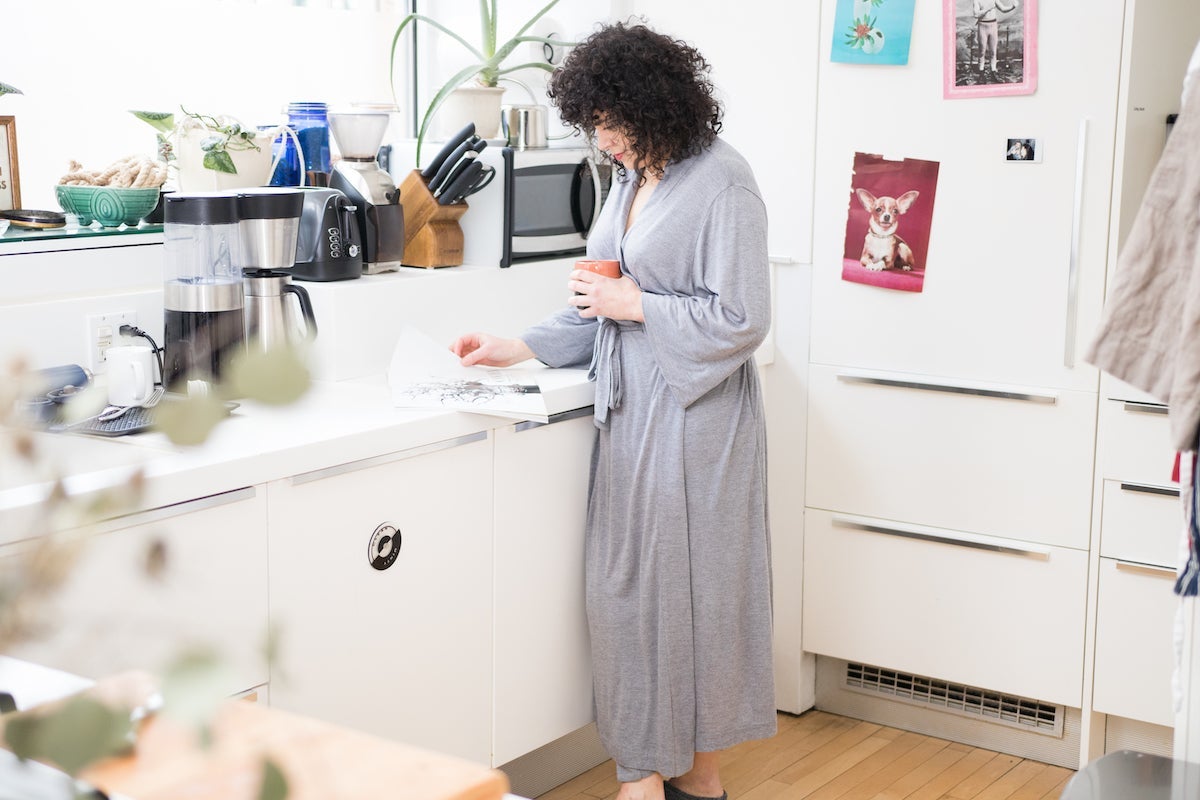 Natori Shangri-La Robe ($98 at the time of publication)
A comfy robe is a great gift for new parents who are spending more time at home with a newborn—it's an easy item to throw on that's both comfortable and functional. In our guide to the best robes, we suggest several options, but parents on staff especially loved the Natori Shangri-La Robe for its exceptionally soft and drapey fabric. If you think the new mom in your life would like something a bit more plush or with more structure, Restoration Hardware's Luxury Plush Long Robe is the coziest robe we recommend.
Fresh fruit to stay energized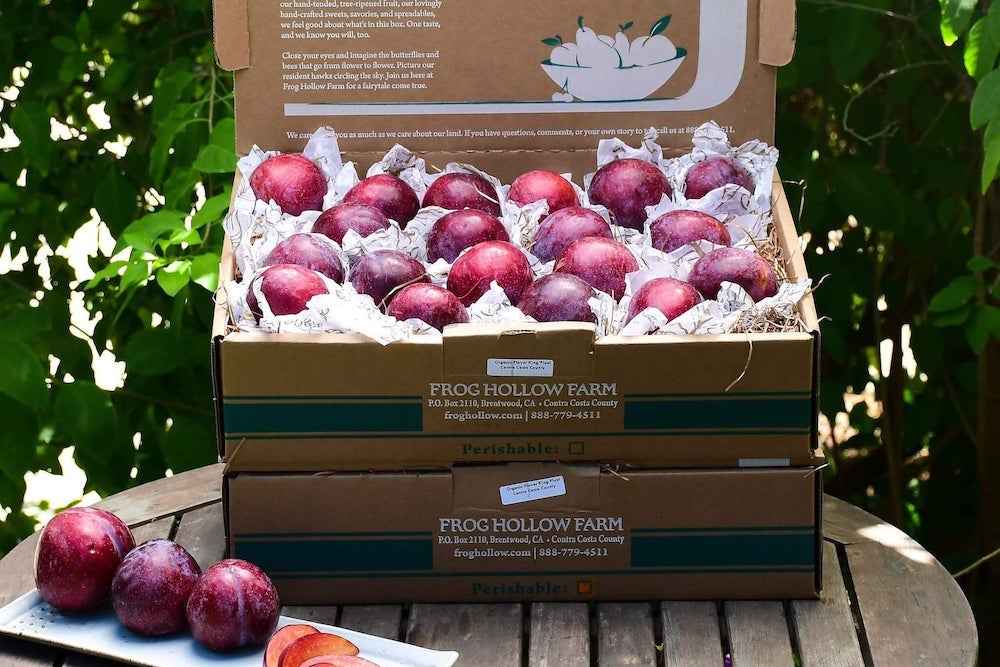 Frog Hollow Farm Fresh Fruit (price varies)
Friend's Ranch Plain Jane Variety Box ($48 at the time of publication)
Fresh fruit makes a thoughtful and delicious gift for anyone, at any time of year. But for new moms, whether they're recovering from pregnancy and birth or they're just tired of haphazard meals and takeout, it's a particularly welcome offering. "My friends sent me a box of fruit after both my births, and it was so nice having really good fruit around to refuel with," says Wirecutter editor Winnie Yang. Frog Hollow Farm's produce varies seasonally, so head to its website and see what's currently featured. (Winnie has enjoyed its stone fruit in the past.) Friend's Ranch's Plain Jane box is a sampler of whatever is best the week it's being sent out. Both companies ship from California.
Framed memories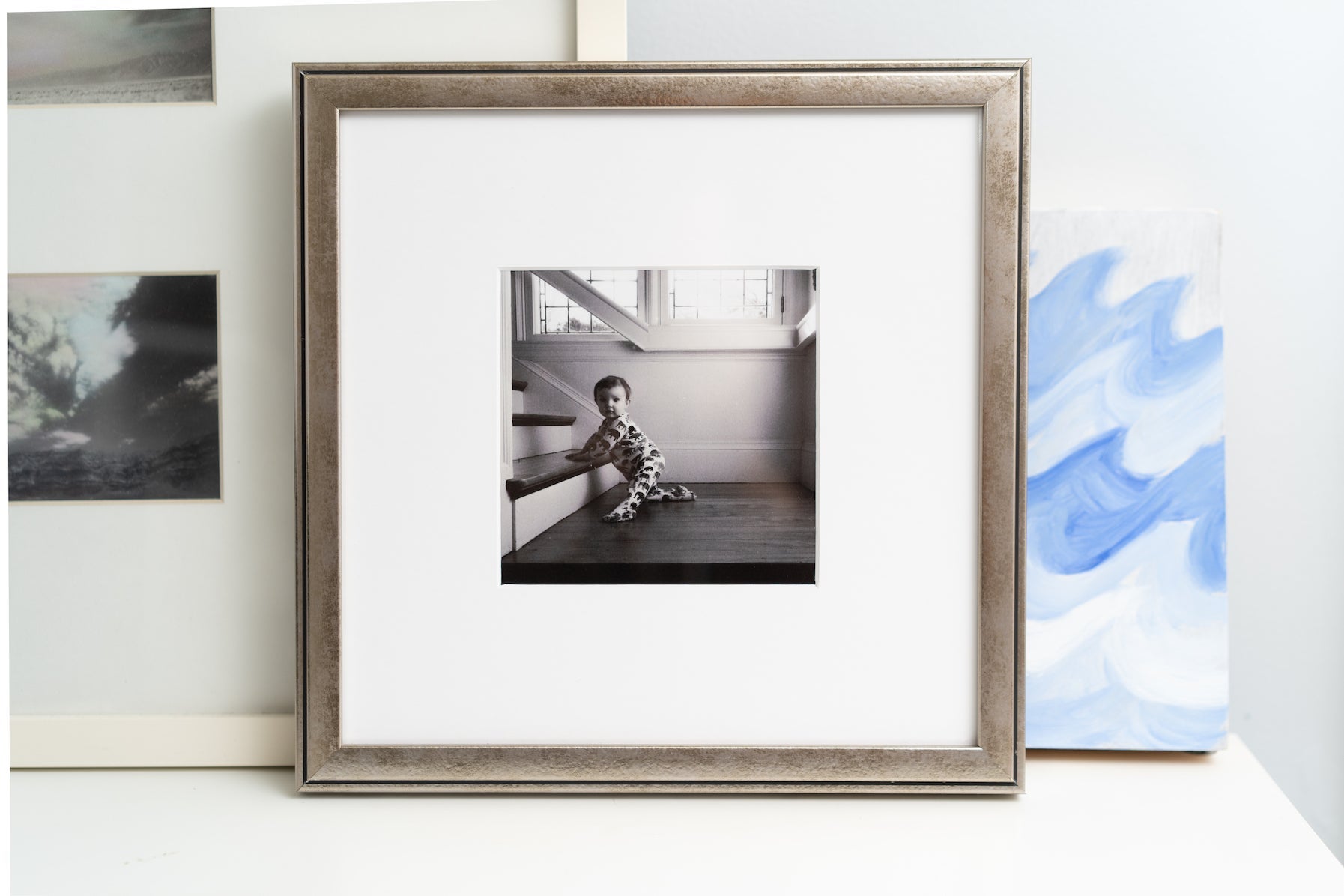 Framebridge custom framing (price varies)
A framed family photo, a print of tiny footprints, or another memento from the first few months with the new baby are cherished events that deserve memorializing. Our favorite online framer, Framebridge, has services for printing and framing digital photos or original art. And the company even has a few baby-oriented styles, if you need some inspiration to get started.
Easy-to-fit-into pajamas and slippers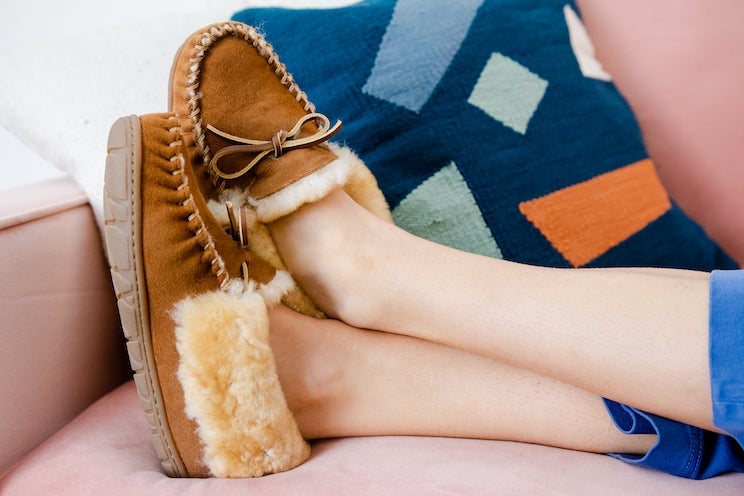 Hanna Andersson Adult Long John Top and Adult Long John Pant ($44 for each at the time of publication)
L.L.Bean Women's Wicked Good Moccasins ($80 at the time of publication)
Help make sure the new mom's long days (and nights) spent caring for a newborn are as comfortable as possible. We love these cotton Hanna Andersson pajamas (you can mix and match tops and bottoms), which have a stretchy waistband and a soft rib knit. And they won't wear out with frequent washings. Wirecutter writer Jackie Reeve recommends giving these pajamas along with our favorite slippers (L.L.Bean Women's Wicked Good Moccasins), because they're easy to slip into when one's old shoes still don't fit due to postpartum swelling.
A toilet upgrade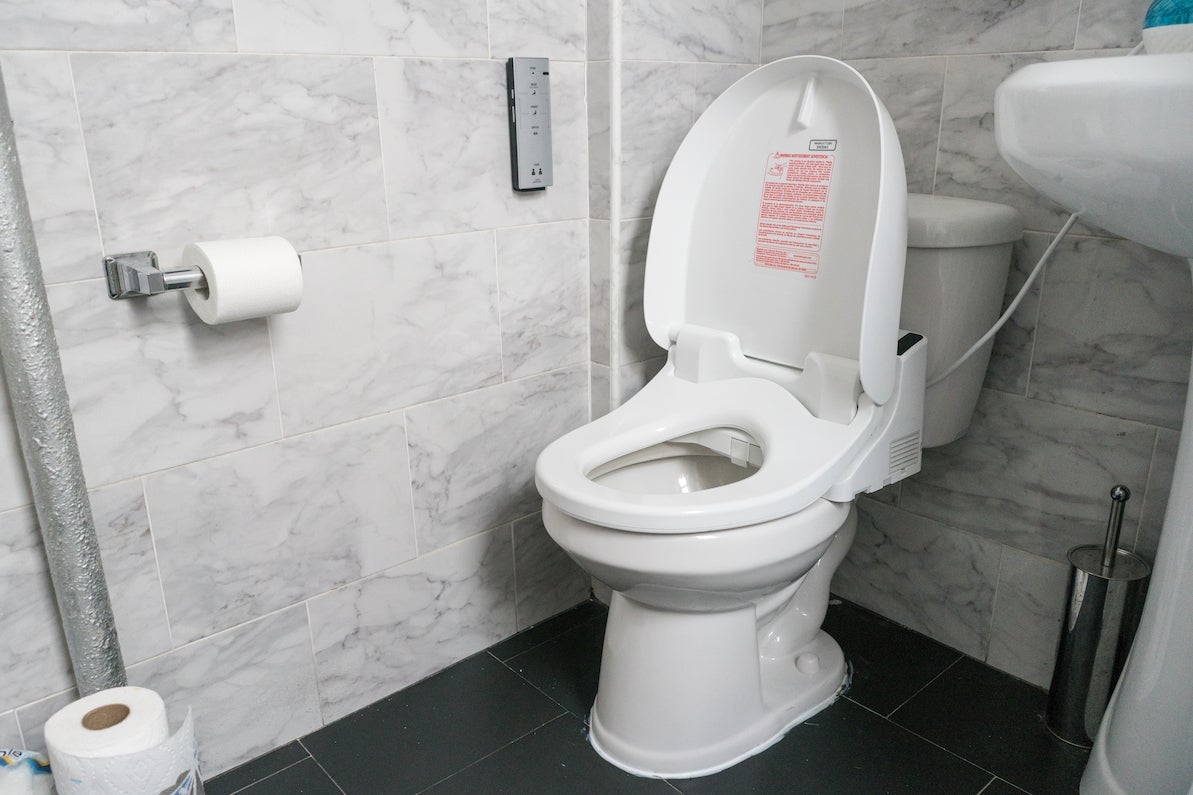 Toto Washlet C200 (price varies, but usually around $430 at the time of publication)
Toto Washlet C100 (price varies, but usually around $340 at the time of publication)
Brondell Swash 300 (price varies, but usually around $250 at the time of publication)
A bidet may seem like an odd Mother's Day gift, but a lot of our moms on staff said they would've loved having one while they were recovering from childbirth. Wirecutter editor Courtney Schley says, "A washlet can make using the bathroom easier in the weeks after giving birth. It's more convenient than a squirt bottle in caring for a sore perineum. And a bidet toilet is a quality-of-life improvement that continues to deliver long after recovery." The Toto Washlet C200 is the top pick in our guide to washlets. Yes, it's a lot of money to spend on a toilet seat, but the Toto's intuitive controls, as well as its ability to customize things like water temperature and pressure and seat temperature, will make any skeptic a total convert after they use one. Our runner-up and budget picks are slightly more affordable and still great if you need other options. Just be sure to read our washlet installation section to confirm that a bidet will fit a new mom's current bathroom setup.
A really big scarf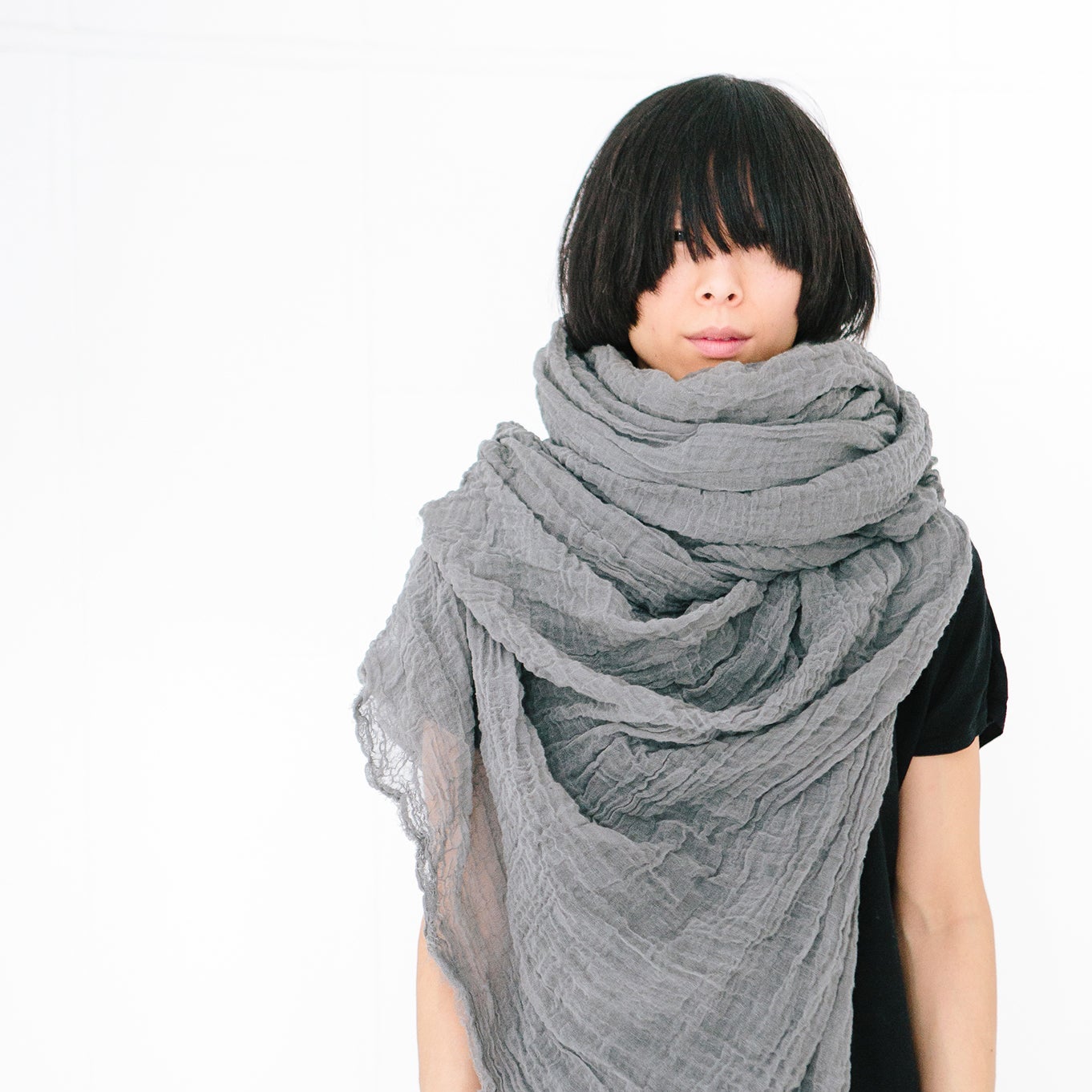 Scarf Shop Cotton Giant Scarf ($70 at the time of publication)
A big, soft scarf may be one of the most underrated gifts for new moms, according to some of the parents on our staff. Scarf Shop offers a range of great neckwear options, but its Cotton Giant Scarf is the best one for people who have babies. Measuring 54 inches by 108 inches, it's large enough to cover a stroller or a car seat on a particularly sunny day. And in a pinch it'll also work for concealing a nursing baby or even for using as an impromptu picnic blanket. These cotton scarves have a gauzy transparency when unfolded, but they easily double up for a more opaque look. Available in 35 colors and machine-washable, they're a chic yet useful accessory for new parents.
Swaddles in sweet patterns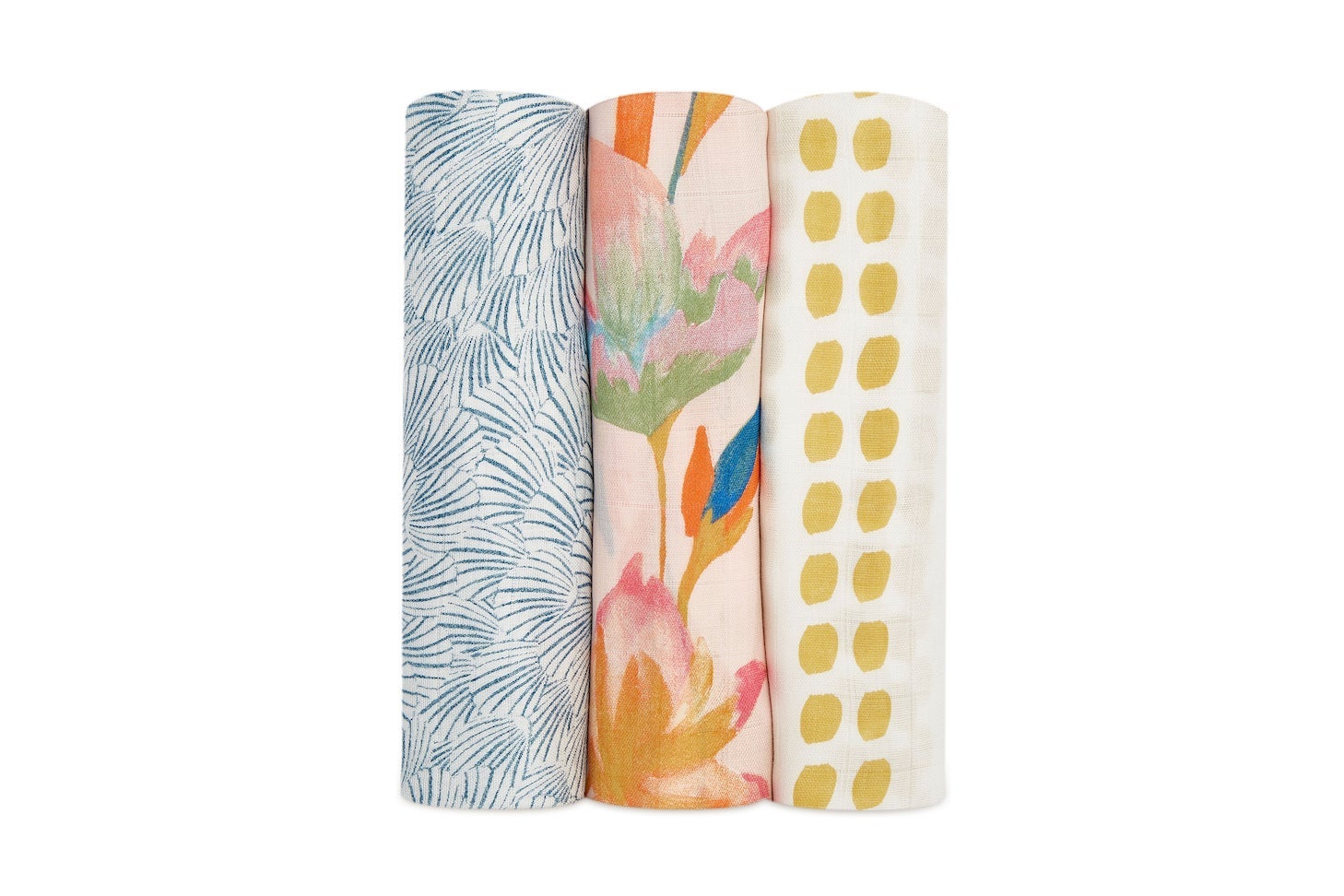 Aden + Anais Silky Soft Swaddle 3-pack ($45 at the time of publication)
If scarves aren't the new mom's thing, or she prefers a thicker fabric than the giant cotton scarf, we love Aden + Anais swaddles. They're attractive and versatile, and they can serve as nursing covers, burp cloths, and lightweight blankets. Wirecutter editor Harry Sawyers reports that his Aden + Anais swaddles have lasted seven years, across three kids. He recommends giving a set of three since at least one of them will likely be dirty at any given time.
Fresh sheets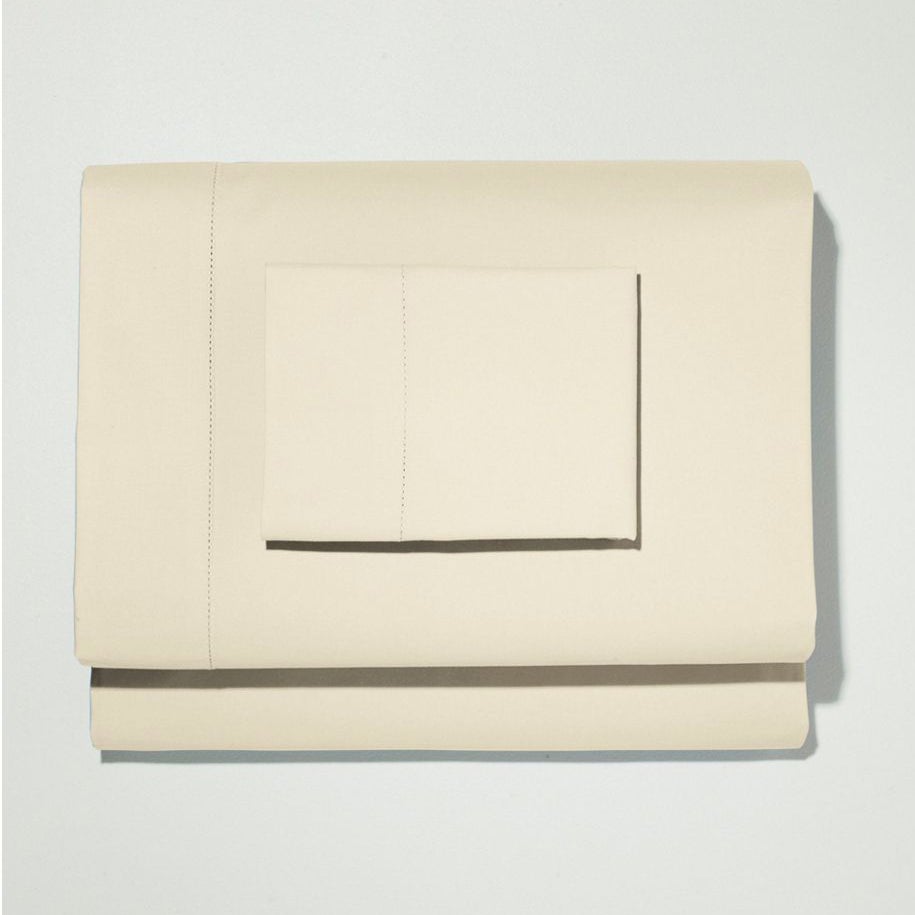 L.L.Bean 280-Thread-Count Pima Cotton Percale Sheet Set ($150 for a queen set at the time of publication)
Wirecutter editor and parent Courtney Schley recommends giving a new set of sheets around the time a new baby arrives: With all the dribbles, leaks, and other mishaps, new parents will likely be swapping out bed linens more often than they'd been accustomed to. These L.L.Bean cotton percale sheets, which have been a Wirecutter pick for seven years, are super-soft and feel luxurious on a bed, but they're also durable and can withstand even the most frequent wash-dry-repeat cycle.
A better way to vacuum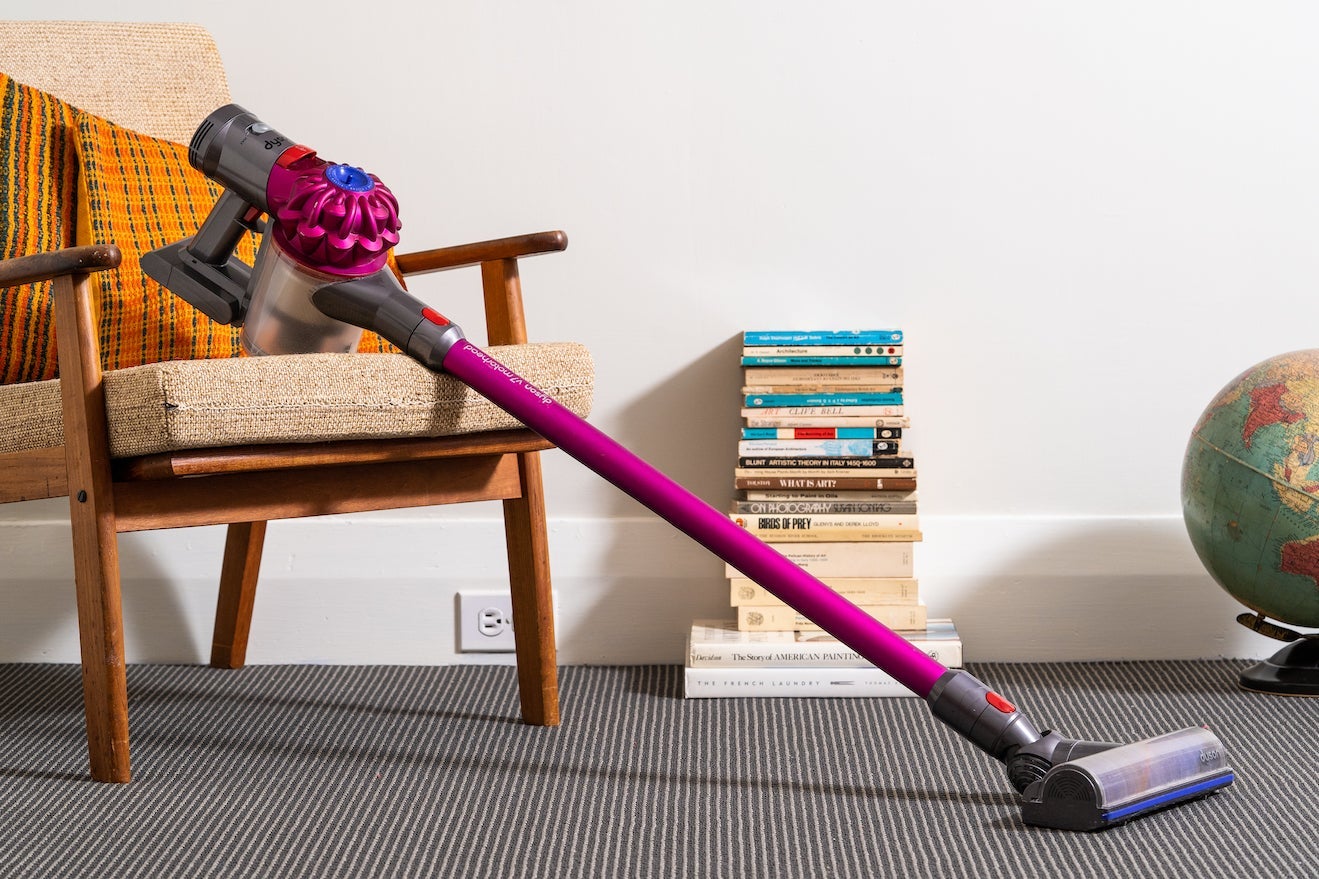 Dyson V7 Motorhead ($290 at the time of publication)
Housecleaning is one of those chores you might want to help new parents with—either by doing the work yourself or by hiring a cleaning service for them. But right now, social distancing will make that difficult. The next best thing? A light and powerful cordless vacuum, such as the Dyson V7, which will at least make the task a whole lot easier. Staff members who have cordless vacuums swear they vacuum more—and dread it less—because it's so effortless.
Easy reading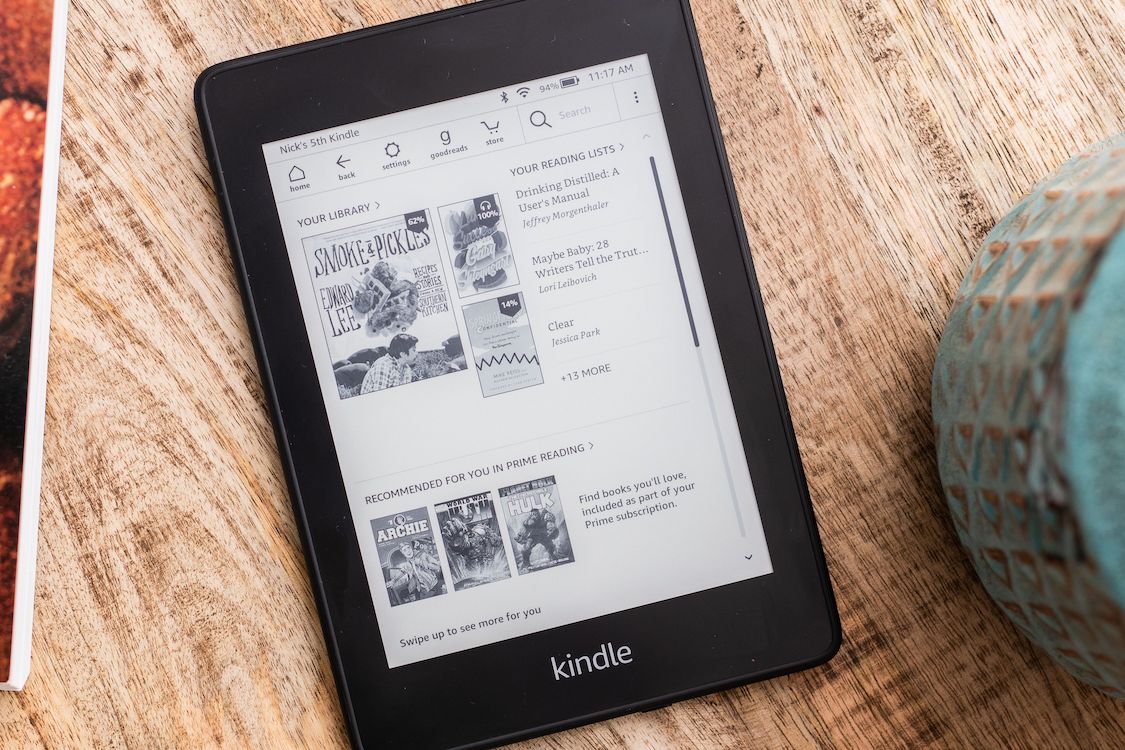 Kindle Unlimited (30-day free trial, then $10 per month at the time of publication)
New parents may find, to their surprise, that they have time to fill between feedings and during naps, or while a partner takes over. Easy access to Kindle Unlimited's library of ebooks (in the millions) and current magazines may be exactly the kind of escape they're craving. Wirecutter senior editor Erica Ogg told us, "With both of my kids, I found that I had a lot of time to read during the early part of my maternity leave while the baby napped." You could pair this gift with an ebook reader, but the service works with any mobile device that can download the app; it also includes thousands of audiobooks. (If the new parents are already embedded in the Apple ecosystem, they may instead enjoy a subscription to Apple News+, which gives them access to hundreds of magazines and news publications, but no audio- or ebooks.)
A soothing salve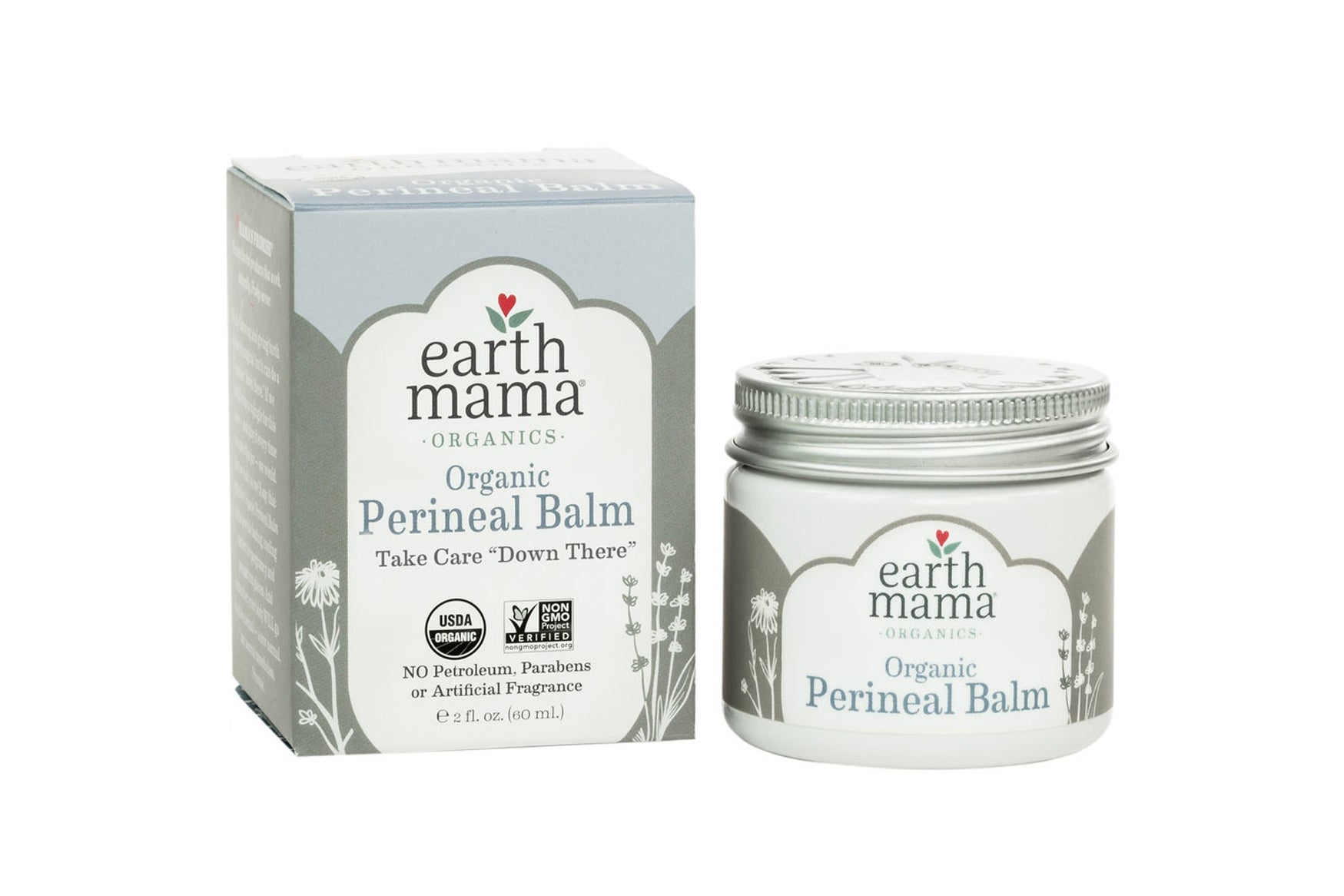 Earth Mama Organics Perineal Balm ($13 at the time of publication)
If you know the new mom particularly well, Earth Mama Organics Perineal Balm would be a thoughtful—though admittedly very personal—gift. This botanical balm is a godsend for people who have had difficult births or who struggle with tears and hemorrhoids. It has a pleasant smell—the ingredients include lavender and peppermint—and if it's been stored in the fridge, its cooling effect and anti-inflammatory properties will be especially soothing.