By Ben Keough
Wirecutter Staff
Shirts. Pants. Socks and underwear. Toiletries. A good book. Your phone charger. Your passport. That's everything, right? What are you forgetting? Oh, yeah: a great camera.
If you're headed out for a vacation to remember, you're going to need more than just a smartphone to capture trip-defining images—even if you have the latest and greatest iPhone or Pixel. That's because as good as smartphone cameras are, they can't zoom very far without destroying image quality, and they don't capture enough detail for large prints. Besides, you'll need to save your phone's battery for things like navigating to your hotel and desperately hitting up TripAdvisor for the best place to get Indian food in Berlin.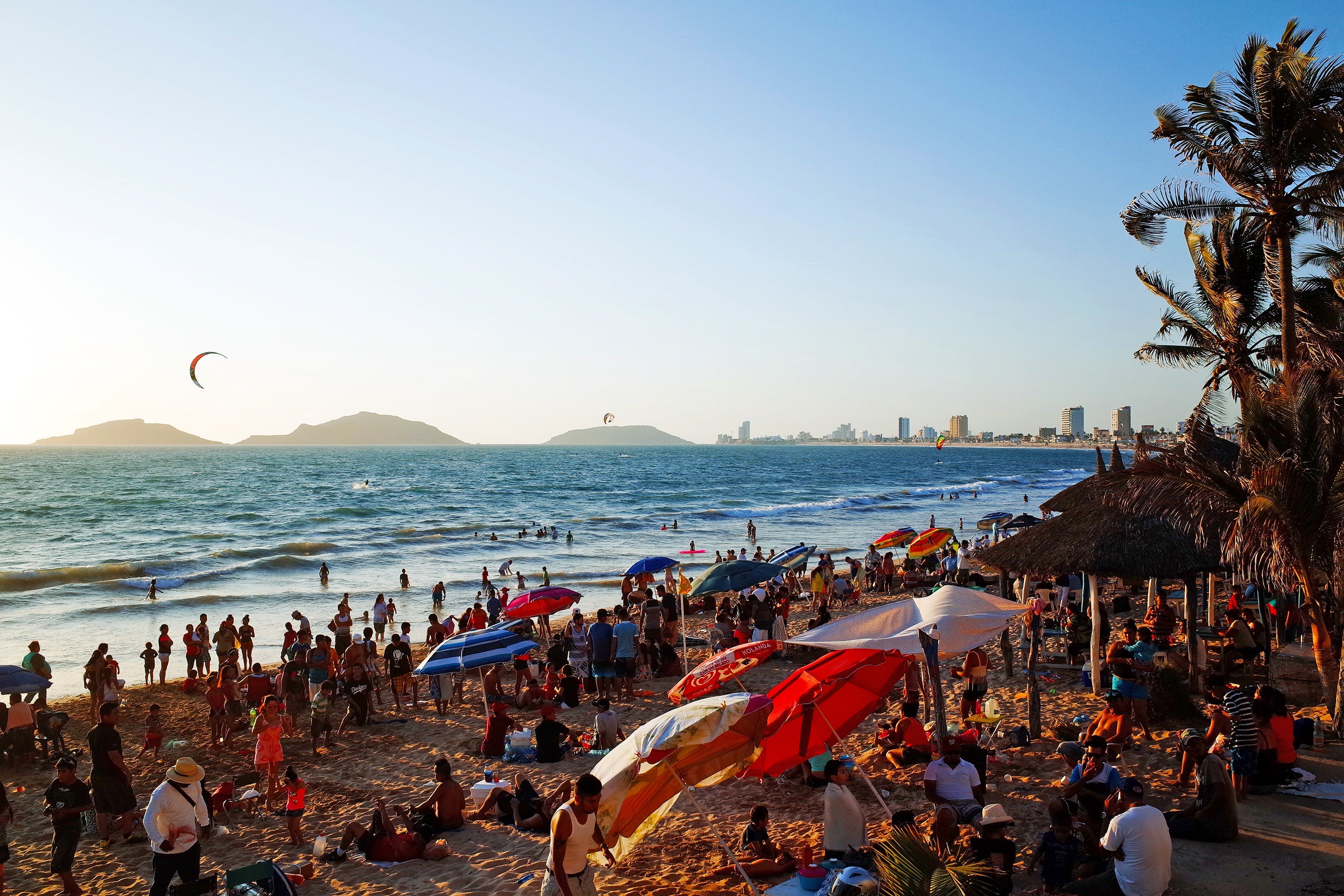 Not sure what kind of camera you need to make your trip a success? We have a few different suggestions depending on your needs, from a purely pocketable model for traveling light to a still-portable interchangeable-lens camera if you value image quality above convenience. And if your vacation calls for off-the-beaten-path exploration, we have a pick for you, too.
These cameras aren't exactly cheap—even the least expensive options add a few hundred bucks to the cost of a vacation—but with one of these cameras, you'll be able to enjoy the results for a lifetime. In our eyes, that makes them a bargain.
When you need to pack light: Sony Cyber-shot DSC-HX99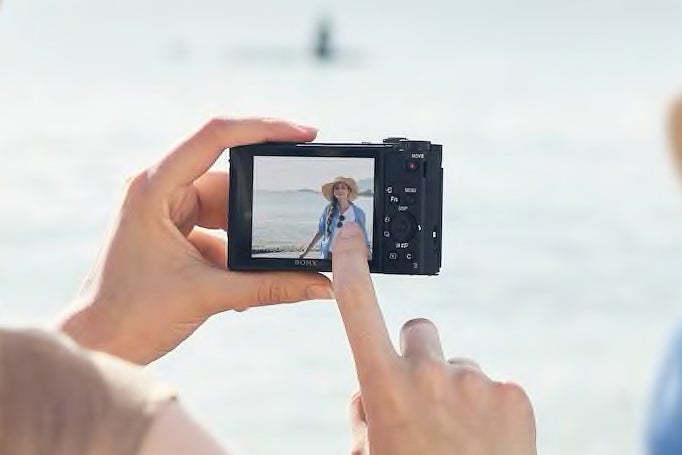 The HX99 offers a 30x zoom lens plus image quality on a par with that of a high-end smartphone, all in a body that you can slip into a jeans pocket.
Are you the kind of traveler who checks in to an international flight with just a backpack? If so, the Sony Cyber-shot DSC-HX99 is the camera for you. Sure, its small sensor produces images barely sharper or clearer than smartphone pictures, but there's not a smartphone on Earth that can come close to matching its 30x zoom lens. The upshot: It'll look as if you were standing at the foot of Mount Fuji when you snapped your photo, instead of sweeping by at 200 miles per hour on the Shinkansen.
We also love the HX99's clever pop-up viewfinder, which makes it easy to compose shots when bright sunlight washes out the tilting rear display. The camera also captures beautiful 4K video, and if you're a photo enthusiast, you'll appreciate the huge range of manual controls (including customizable buttons and dials). Ultimately, though, the real reason to get this camera is if you want a lot of zoom in a very small package. For that purpose, it can't be beat.
When big zoom is all that matters: Canon PowerShot SX70 HS

With an impressive 65x zoom lens, this surprisingly compact camera can do it all, from wide-angle interiors and landscapes to close-ups of distant peaks and wildlife.

If you want even more telephoto reach than a travel zoom can offer, you need a superzoom camera in your bag. The Canon PowerShot SX70 HS is our favorite superzoom for people who need to shoot stuff that's really far away. Its zoom range (21–1365mm) will just as easily get you extreme wide-angle shots of the Taj Mahal as it will long-distance snaps of howler monkeys in the jungles of Costa Rica.

Image quality is solid all around, and the SX70 HS also captures crisp 1080p video with smooth, silent zoom and reliable autofocus. Thanks to Canon's simple user interface, this camera is also far less technical to use than some other superzooms yet it still provides a rewarding degree of control.
When image quality matters but size does too: Sony Cyber-shot DSC-RX100 VI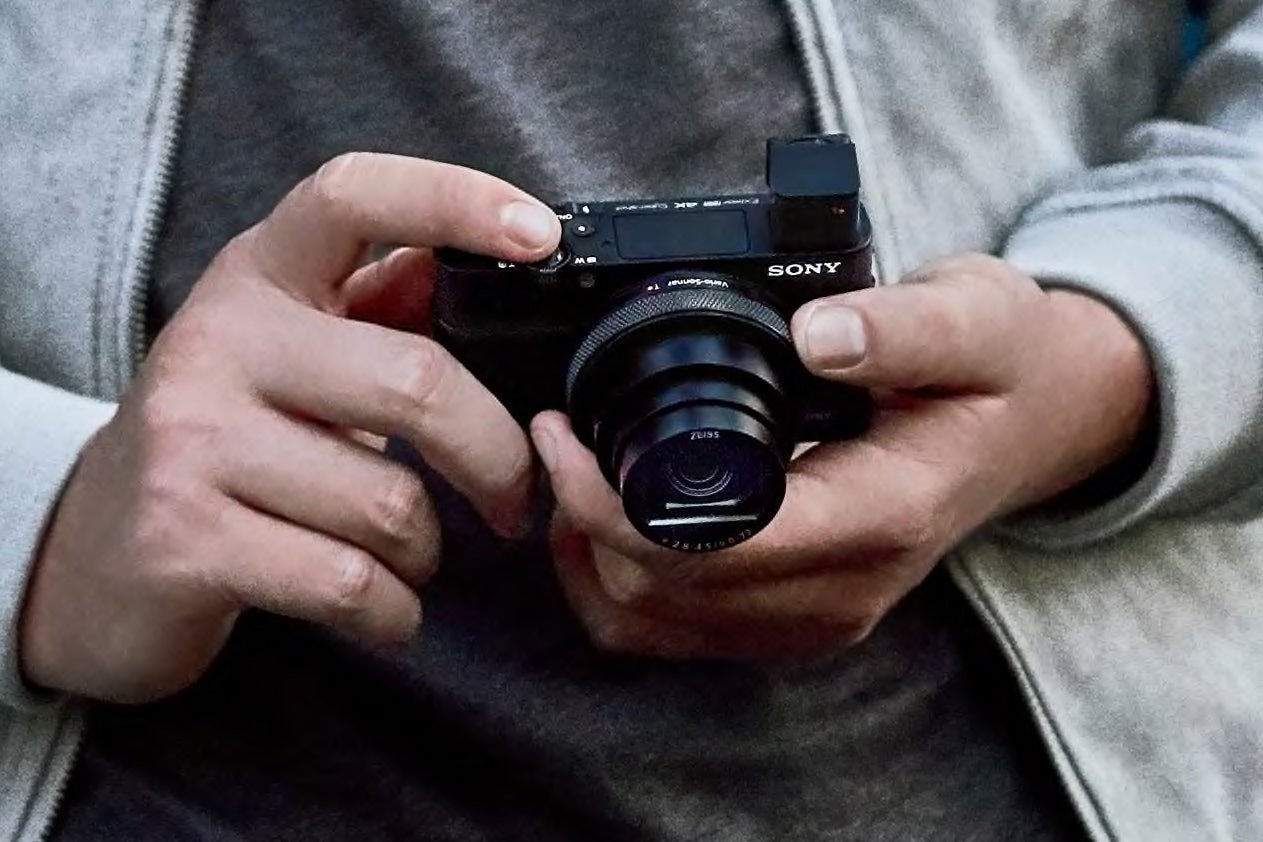 It offers less zoom than our other point-and-shoot picks, but the HX99's big sibling gives you near-DSLR image quality in a similarly pocketable package.
Think of the Sony Cyber-shot DSC-RX100 VI as a DSC-HX99 on steroids—the design is similar, just a little bulked up. The sensor is bigger, which means the image quality is much better. The pop-up viewfinder is larger and sharper, which makes it easier to get the shot you want. And the lens, while not as wide or as long as the HX99's, is sharper and still covers a useful range, 28–200mm.
That may sound like a big downgrade from the HX99's 24–720mm zoom, but this camera isn't for extreme-zoom shooters. It's for people who don't mind zooming with their feet but still want to pack light. In other words, you'll need to actually hike Fuji, not just pass by on the train. In typical Sony style, the RX100 VI offers a mind-boggling array of controls, with plenty of customizable buttons and dials. This camera can produce frame-worthy photos—it's a huge upgrade over any smartphone—and Sony's video quality is unimpeachable.
When you don't mind carrying a camera bag: Olympus OM-D E-M10 Mark II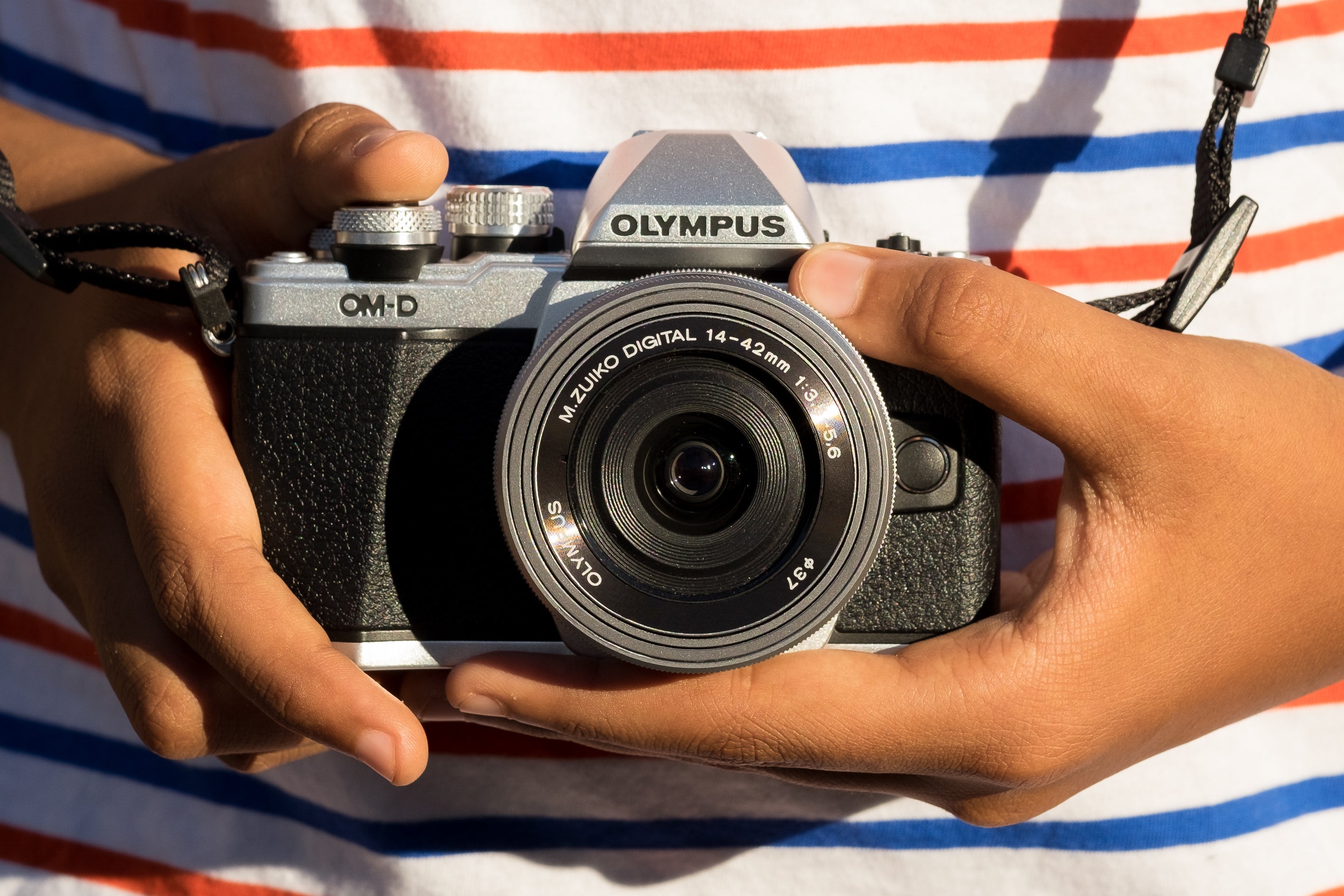 This camera will get you the best image quality out of any model we recommend, at the expense of a little bulk and the need to change lenses.
The 14-42mm lens that comes with the E-M10 Mark II is a great walking-around lens, but you need something like this to capture long-distance shots.
Thus far, our recommendations have focused more on size than on image quality. Even the Sony RX100 VI, which produces very nice images, uses a 1-inch sensor, which is considered small in the broader photography world. Another step up the image-quality ladder—and one step down the portability scale—you'll find the Olympus OM-D E-M10 Mark II, a remarkably powerful, surprisingly affordable, and still quite compact mirrorless camera that thoroughly outclasses the RX100 VI.
The downside? Well, it's a bit bigger, and to get the same reach as with the Sony, you need to buy (and carry) an extra lens on your trip. Still, the Olympus camera and two-lens combo typically costs about half as much as the RX100 IV, and its larger, Four Thirds sensor will give you superior shots, especially when you pair it with high-quality lenses. Since this model is an interchangeable-lens camera, it's also far more flexible, giving you the option to add an ultrawide lens for interior shots of St. Paul's Cathedral or a wide-aperture prime for portraits of your travel partners in exotic locales. If you're willing to carry a camera bag, it's a mighty attractive value proposition.
When you might get wet or worse: GoPro Hero8 Black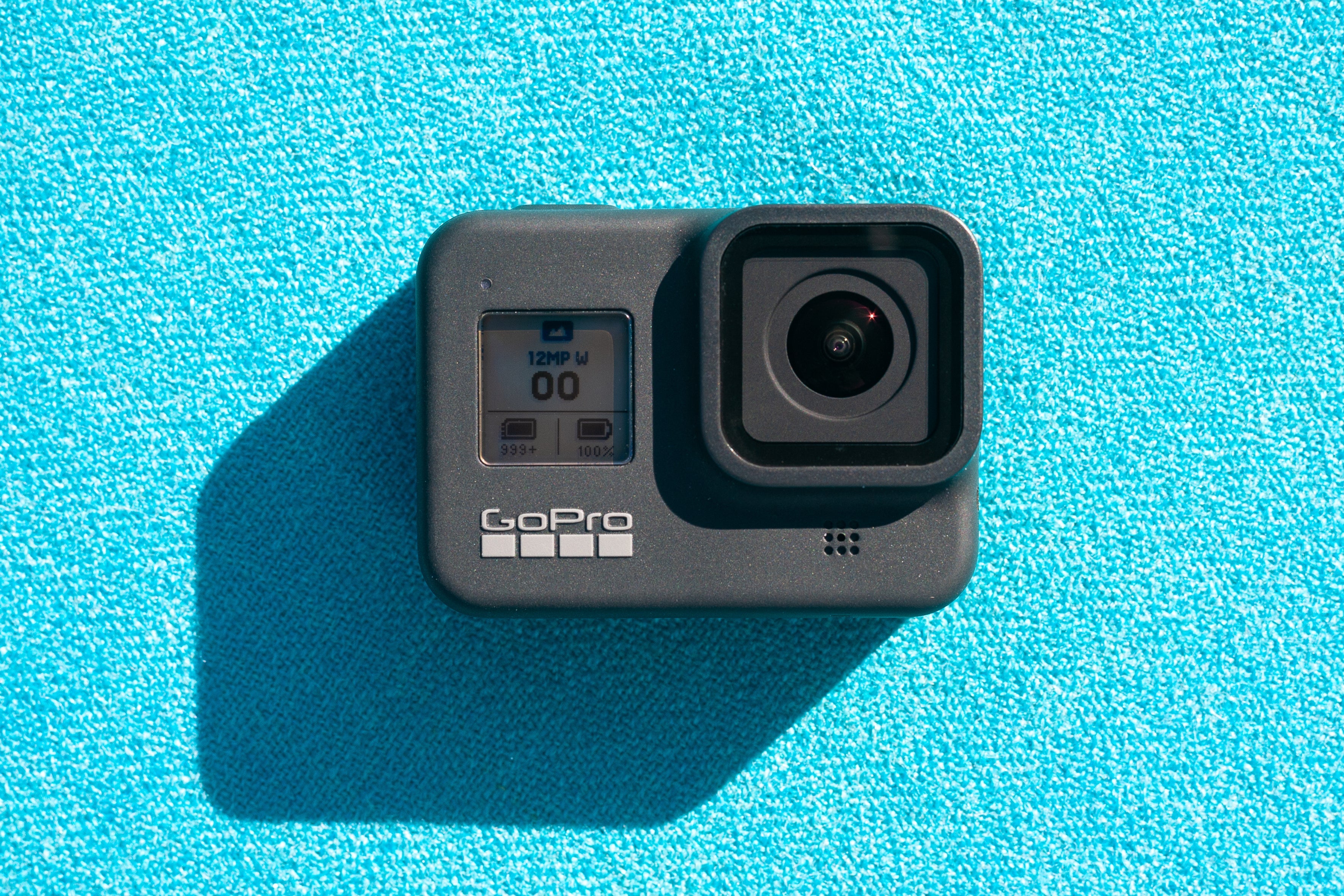 Riding the rapids? Catching some waves? Hitting the slopes? Don't take your smartphone or a DSLR. This is action-cam country.
Action cameras do one thing very well: They capture the thrill of doing something crazy, and they survive when "crazy" turns out to be dangerous as well. If your vacation calls for wild adventures in the great outdoors, we think the GoPro Hero8 Black—the top pick in our guide to action cameras—is the best way to capture those heart-stopping moments.
We love its crisp, vibrant, super-wide-angle video and impressively effective stabilization, which can make a nail-biting ride down a mountain bike course look like a Sunday-afternoon joyride. Its hyperlapse videos are mesmerizing, its slow-motion footage is silky smooth, and it'll even take good-looking still photos in a pinch. We don't see it as a replacement for any of the cameras we recommend above, but we do think it's the perfect complement.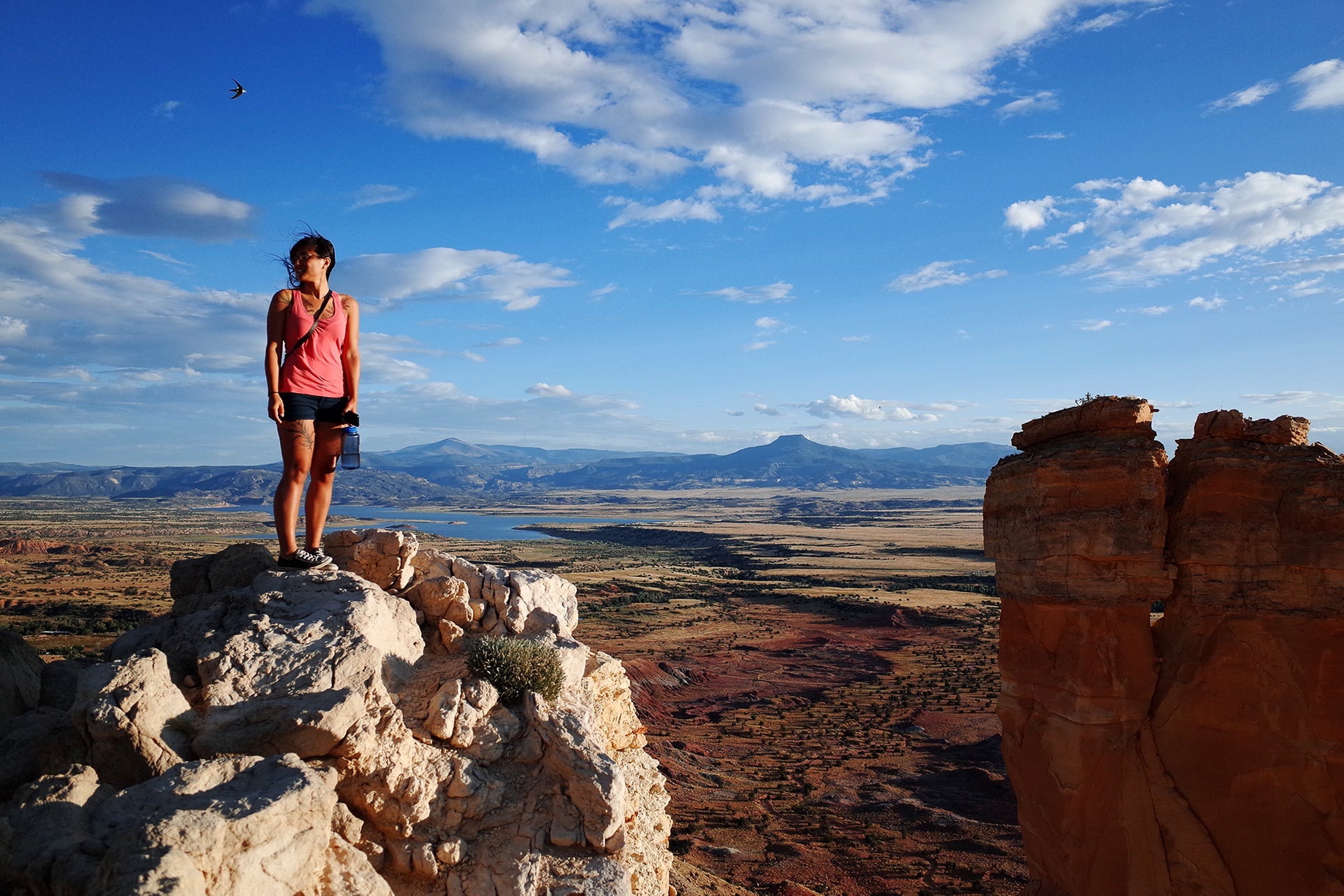 What else do you need?

Of course, you can't buy just a camera. There's a whole ecosystem of accessories and gear for each of these models, so be sure to check out our guides to memory cards (don't forget that the HX99 takes microSD), travel tripods, and camera bags.