By Kevin Purdy
Wirecutter
Thanks to the 2017 tax bill, taxes are different this year—and so are our recommended online filing apps. We think H&R Block Free is best for people whose taxes are simple, without itemized deductions, consisting of any combination of a W-2 job, basic investments, kids, and student loans. The company also offers H&R Block Free File for people who make less than $66,000 and are under age 51 but have more complicated taxes.
If you have mortgage interest or other deductions still worth itemizing (instead of your taking the new, nearly doubled standard deduction) or high-deductible health insurance, and you make more than $66,000, we recommend starting with TurboTax Deluxe. For everything more complicated than that, we suggest finding a tax professional.
Our pick

Simple returns at any income level.

Complex returns but with income cap.

H&R Block Free covers the most potential free filers since it handles student-loan interest with no additional fees and has no income cap. And it has become much friendlier to use: Its interview process, explanations, interface, and support have improved over our five years of testing, and all of these features are now nearly as good as those of our previous frontrunner, TurboTax.

The higher standard deduction (PDF) starting with the 2018 tax year—the taxes you pay in 2019 to cover income from the year 2018—means that most households (around 90 percent, according to estimates) won't have an incentive to itemize. Among tax software, H&R Block is the most versatile choice for the vast majority of people taking a standard deduction.

If you need to itemize, have a 1099-MISC form, paid medical bills with an HSA, or otherwise have a form not included in H&R Block Free (PDF), you might still be able to file free with H&R Block Free File. It's the same software as H&R Block Free, but it removes nearly all form limitations.

But to use H&R Block Free File, you have to make $66,000 or less in adjusted gross income (income after adjustments such as student-loan interest but not before deductions), and you must either be under the age of 51, be active military, or qualify for the Earned Income Tax Credit.

Aggravatingly, it's nearly impossible to find a path into H&R Block Free File on the company's website; the clearest way to get there isn't through H&R Block's homepage but rather via the IRS website. But this filing option could save money for the right filer.

If you made more than $66,000 in gross income this tax year, and you have HSA contributions, or enough itemized deductions (such as mortgage interest) to skip the standard deduction, you can't file for free with H&R Block. In this case you should start your filing process with TurboTax Deluxe.
Our pick

The best place to start if you need to itemize.

What TurboTax Deluxe covers:

• everything H&R Block Free covers
• itemized deductions (Schedule A)
• mortgage interest credit (Form 8396)
• HSA contributions for high-deductible health insurance (Form 1099-SA)
• freelancing or side income over $600 (1099-MISC)

What TurboTax Deluxe doesn't cover:

• deductions and expenses for self-employment or freelancing (Schedule C)
• capital gains and losses (Schedule D)
• rental-property income (Schedule E)

If you can itemize more homeowner, medical, or childcare expenses than the standard deduction ($12,000 single filers, $24,000 joint married), if you took in some side income without being a full-time freelancer, or if you need to write off contributions to an HSA account, the free version of H&R Block is not suitable, as it doesn't support those situations. If you made less than $66,000 in gross income, you could file with H&R Block Free File; otherwise, we recommend TurboTax Deluxe because its interview, interface, and support are better for sussing out deductions and entering a lot of forms.

If you're not sure whether you need to start with Deluxe, that's okay—you can start with TurboTax Free Edition and upgrade only if you need to.

That recommendation doesn't extend to folks with self-employment concerns, capital gains or losses, or rental property to figure out. If that's you, especially in this new tax year, we recommend finding a tax professional.
Our pick for self-employed and complicated returns: A Certified Public Accountant (CPA)

A good tax professional can handle:

• self-employed filers and small businesses with deductions, inventories, or employees
• investors with complicated portfolios and tax strategies
• income from partnerships or small companies with K-1 forms
• big life events such as getting married or divorced, sending kids to college, or receiving inheritance
• advice for future tax planning

If you own a business or freelance full-time, if you manage rental property, or if you have investments more complex than interest or dividend payouts, we think you should hire a tax professional, especially this year.

A pro can catch deductions you may not have considered, save you time, ensure that you don't pay a penalty over a button you didn't click, and set you up to better save money in future tax years.

Hiring a tax professional will likely cost you more than filing online, typically at least $50 more than the fees for software, depending on where you live and your tax situation. But the pro enters your data for you, and their pricing is often transparent and based on individual forms rather than on broad packages you might not need. Even if you can fit your tax forms into H&R Block Free File and its $66,000 income limit, we think a tax professional is worth the forward-looking advice and certainty.
Why you should trust us

Wirecutter writer Kevin Purdy has run his personal taxes through tax software each year from 2014 through 2016, and now again this year. He spent five years as a freelance writer, co-owned an LLC business, organized an annual not-for-profit event, and is married with a mortgaged house and some investments. He has a few years of experience in maximizing his deductions, keeping revenues straight, writing off relevant expenses, and working with professional accountants to cover every contingency.

Editor Mark Smirniotis is no stranger to tax forms. Before e-filing was mostly mandatory, he did his taxes by hand "because it was more fun that way." Mark also worked as a freelance bookkeeper and served as CFO of a growing manufacturing and e-commerce business. In addition to previously testing and reviewing tax software for Wirecutter for the 2016 tax year, he has written or edited reviews of other financial products, including cash-back and travel rewards credit cards, pet insurance, and budgeting apps.

The writers and editors of Wirecutter Money have collectively written about and edited personal finance content for nearly 20 years, including in-depth coverage of consumer tax topics.
Who this is for

Taxes are for everyone, but not everyone should use the same tools to pay them. Most people, of any age, have concerns about filing their taxes. It's understandable, because taxes involve a lot of "it depends" qualifiers, especially with more complicated situations that call for a variety of deductions.

Despite that, many people can use relatively simple forms to file, and tax software makes the task even simpler.

Here's who our guide can help:

Simple filers

Both H&R Block and TurboTax let you file your federal and state taxes for free if your taxes are simple enough to fit in the new simplified 1040 form (that is, you have just W-2 income to deal with and don't have loan interest or freelance side gigs to account for). H&R Block also allows more forms through its Free File offering, but with an income limit. The companies behind these free services ultimately hope you'll sign on for extra services, or that your future returns will require more complicated, expensive filing.

Filers with more than one source of income

If you have a more complicated life and expenses—income outside your primary job, education loans or expenses, home ownership—you can also file online and save yourself some close form reading. However, doing so may cost you between $50 and $100, depending on which forms you need.

Filers with substantial income from atypical jobs

If you have substantial income from places or work other than a typical job—full-time freelancing, running your own business, owning rental properties, or having substantial investments—you have a more complicated decision to make.

Most of the services we've tested or recommended can handle these scenarios. If you're confident in your bookkeeping and you have experience filing taxes for your operations, online tax software may work for you.

But with the changes to income taxes in tax year 2018, we think more people should consider hiring a CPA or tax professional they can meet with face-to-face (or at least by videoconference). Although the online tax flow mimics the process by which tax professionals interview their clients, according to CPAs we've interviewed, software has limitations: For example, it can't hear the uncertainty in your voice or guess that, based on where you live, you might be due a historic-renovation credit.

Not only can a tax professional help you pay the least (or get refunded the most) right now, but their guidance and advice can also set you up to better track your expenses and possibly save you money the following year. Online services can get expensive for complicated tax returns, and you may find that a local CPA adds a lot of value for sometimes as little as $50 more.
How we picked

This year we tested a total of seven contenders (two more than in the 2017 tax year):

• TurboTax and TaxAct, our picks from last year
• H&R Block, an unavoidable name in tax preparation
• eSmart Tax, a product of Liberty Tax, another nationwide vendor
• TaxSlayer, a particularly low-priced app that sees notable revisions each year
• Credit Karma, which files taxes for free if you sign up for its service (funded by referral fees on customized financial-product pitches)
• FreeTaxUSA, a prior bare-bones pick, on the advice of some Wirecutter readers and commenters

For each one, we prepared returns for three fictitious profiles. Each of these fake people had complexities aimed at the different levels of tax software (free, "Deluxe," and "Self-Employed," in particular). We also tailored each profile to see how each app handled and explained the newest tax changes.

Under the hood, every tax software platform fills the same IRS forms and uses the same math to calculate the amount you owe or your refund. But we consider several key distinctions in determining which service to recommend over another:

• Accurate, effective interview and guidance: The best tax-prep suites identify both common and uncommon circumstances in your life and show you the relevant buttons and questions to catch the necessary stuff while discarding irrelevant bits. It's a difficult balancing act.

• Clear, accessible language: Friendly prompts and jargon-free explanations go a long way toward accurate numbers and a stress-free experience. We took note when we encountered screens filled with unexplained tax terms or vaguely labeled fields, and we gave credit when software made it easier to understand something tricky.

• Variety of supported forms and clarity of pricing: People with the simplest returns can expect to file for free with any major tax app. Everyone else will have to choose which level of service they need to buy into, or at least which level to start with. We prefer apps that cover more situations in lower price tiers, and we strongly dislike those that hide upsells and additional fees until you're deep into the process.

• Interface and design: If a tax app is poorly made and hard to use, it doesn't just cause annoyance—it can produce errors that cost money. People tend to click from screen to screen when they become bored or locked into routines, and they also tend to scan long lists (such as deduction categories), and that's a bad scenario for tax filing. In tax software, everything should be labeled unambiguously, and bugs and glitches warrant demerits.

• Service and support: Thorough and well-written help screens are crucial when you're uncertain about what counts and what doesn't for income and deductions. You should be able to find clear answers to common problems quickly. Some services offer live chat or, at higher cost levels, on-demand support from a CPA or EA. Where possible, we test these support services, too.

• Niceties and year-round help: Most people want to use a larger screen to enter their taxes, but mobile apps can be convenient. Uploading filled-out tax forms with a camera scan, for example, is quick and easy. Some tax apps integrate with banks and employers to offer automatic import of employment income, bank interest, or even investment gains and losses.

You can find other platforms that allow you to file simple income tax returns for free under the IRS Free File program, but we didn't test much-lesser-known services. Free is free, and our picks are, at the least, a known quantity.
How we tested

For the 2018 tax year, we created fictional profiles of people with interesting tax situations and filled in as much backstory and detail as necessary to move through the entire tax-filing process—save actually submitting the returns to the IRS.

Our fictional filers:
• Freddie Freebie makes $32,000 and is a Florida resident who works for a freight-delivery firm. He has a bank account and no health insurance (and will pay a penalty for the 2018 tax year). We also checked to see if he could still file for free if he had student loans and used HSA money.

• Mark and Mary Middleclass make $50,000 each, working in office jobs. They own a home and have two children (one needs daycare), plus work-provided health insurance, retirement accounts, and some small investments.

• Tabitha Taxable makes $150,000 running her own event-planning business in Massachusetts, uses her car for work, and has a home office. She also has student-loan debt and investments, and buys health insurance through a state marketplace.

We ran Freddie Freebie through the free-filing options of all seven tax sites we tested. As a result, we dismissed FreeTaxUSA, TaxSlayer, and eSmart Tax without further testing (more on why in the Competition section). We then ran Mark and Mary Middleclass through the remaining four candidates. Finally, we used Tabitha Taxable and her complicated return to decide between our last two potential picks (and to retest TaxAct after it went through a redesign during our testing).

We screen-recorded each filing and noted any glitches, annoying pop-ups and upsells, and moments where we were entirely unsure how to proceed.

We expected the actual refund amounts to be the same and noted when one of the tax sites gave a different result. Even when the error was our own fault or concerned a detail of our fake filers we hadn't yet figured out, we looked to the help or support section of each site to evaluate those functions.

With the tax changes taking effect in 2019 for the 2018 tax year, we looked closely at how each service communicated those changes. We wanted to see highlights on the new rules and credits as well as explanations of the changes, especially if they affected the refund amount.

We primarily used a desktop computer to test. Using a mobile app to file your taxes with any of the big names is possible, and sometimes even fine. But if you have access to a laptop, a desktop, or even a tablet with a Bluetooth keyboard, you're better off using that instead, as you're less likely to be distracted by a notification or to miss something hidden in a cramped interface.
Our pick for simple returns and no income restrictions: H&R Block Free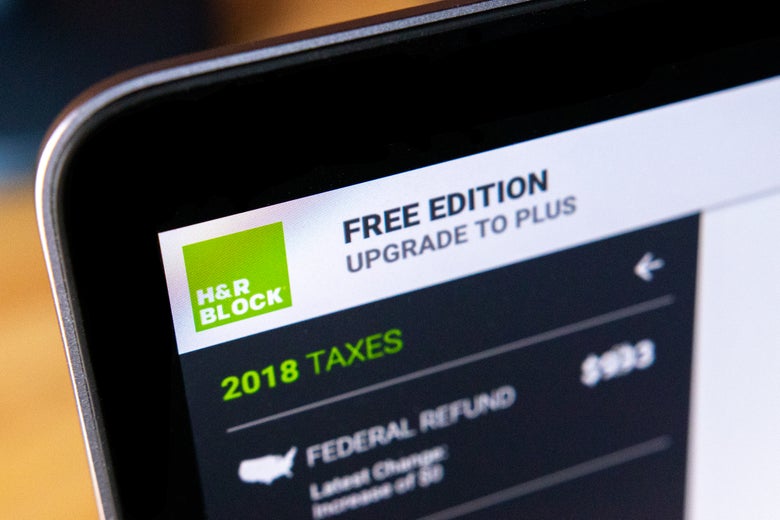 Simple returns at any income level.
Complex returns but with income cap.
What makes this software great

We think most people should use H&R Block Free because it offers support for student-loan interest in its free version and has no income restrictions.

If you make less than $66,000, and are also under 51 years old, active military, or claiming the Earned Income Tax Credit, you can file nearly any form with H&R Block Free File. The two confusingly similar offerings cover a lot more free-filing scenarios than nearly any competitor. Aside from the different income and form limits, the software behind Free and Free File is the same.

TurboTax may still have a slight interface edge, but student-loan interest kicks even the simplest returns into its $80 Deluxe tier, which simply isn't worth the money given H&R Block's improved free offerings.

If you start out with H&R Block Free but discover forms (such as for HSA contributions) or deductions that demand an upgrade to H&R Block Deluxe, there's no need to start over and switch to our other pick. H&R Block's Deluxe package isn't as excellent as TurboTax's Deluxe package, but it's still good and useful.

Our favorite tax software offerings have always stood out for helping you learn what information you need to enter, and not just being an electronic version of an IRS form. H&R Block's software will confidently get your information into the right spots.

It hides rare items in screens you can grasp at a glance and confidently dismiss when appropriate. For example, after you fill out a W-2 section, H&R Block says that corrected, nonstandard, and active-duty military W-2s are uncommon, instead of just presenting checkboxes for you to indicate that one of those situations applies to you.

When you're done with a W-2, it asks if you "need to tell us about any additional income" and advises you to click Yes if you're not sure—it will help you figure that out later.

Compare that experience with the typical approach of less-known competitors such as TaxAct: That software drops you into a 15-item list of potential incomes to choose from and hides the common 1099-INT form (PDF), to report interest income from a bank, under a vague "taxable interest income" header.

When it's time to deal with deductions, H&R Block suggests the most common items at the beginning of the section rather than making you start from a long, brain-numbing list.

Although H&R Block has a list of deductions, it breaks them up with easy-to-grasp icons, regular-language examples, and the names of the actual forms you might have piled on the desk next to your mouse. That arrangement makes it easier to know what to look for and harder to miss what you didn't know you needed to include.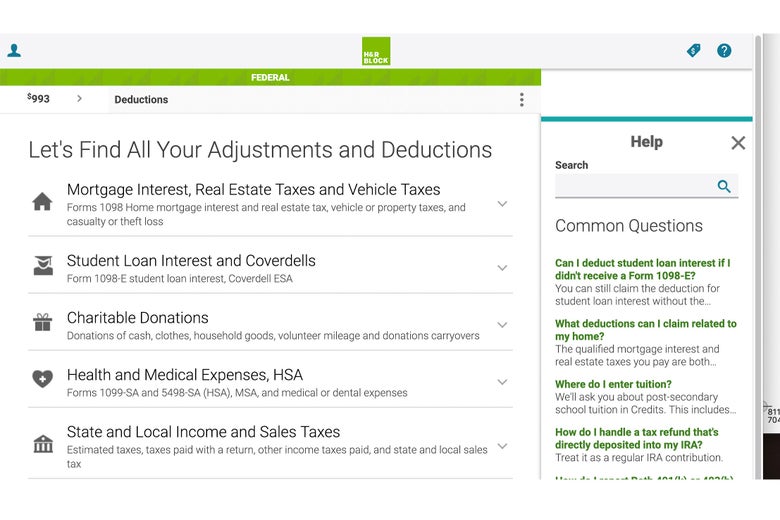 A great tax-prep app also helps you prevent mistakes. H&R Block's software was the only tax app that stopped us because our middle-class fake filers had strange and possibly erroneous withholding amounts.
After we entered a fake W-2 for Freddie Freebie in Florida, it noticed that our stated wages eligible for federal withholding were the same as the amounts eligible for Social Security and Medicare withholding—those last two should be lower.
H&R Block also did a better job than other tax apps (save TurboTax) of telling us about deduction limits and rules before we entered a bunch of numbers. It can save you time by ruling out a possible deduction before you bother to tally and enter your receipts.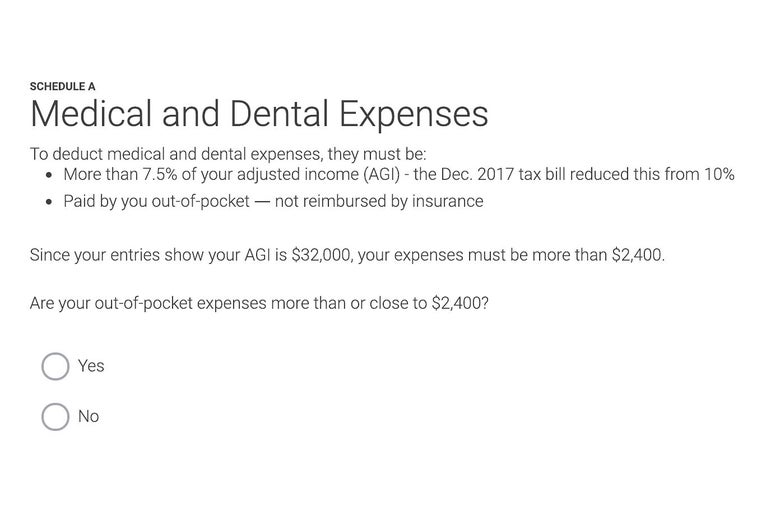 Navigation is a weak point in a lot of tax software, but the best ones are clear about what you've completed, what you still need to do, and how to go back and correct something. H&R Block's interface is a clean, uncluttered tool that doesn't leave you guessing where you should go next.
An overview menu is always available from the three-dot menu in the upper-right corner, just underneath buttons for the help sidebar and a box that shows your filing cost (which goes up if you upgrade to Deluxe or add more states where you received income).
Every time you finish a section, you can jump back to any part to edit something without getting caught in a loop or leaving something unfinished. H&R Block remembers every section you visited, even if you didn't finish filling it out.
As you work through your return, H&R Block offers little blue help prompts everywhere you might need one, and they stand out from the gray and green of the app. Clicking one brings out a sidebar that explains pretty much anything and also lets you search to find more detail.
H&R Block's in-app help, which you can access by clicking a blue question in the text or the help button in the upper right, covers granular items (the legal definition of a "second home," for example) and big-picture questions ("Once you get married, is it best to itemize?").
It doesn't offer answers from community users, as TurboTax does, so it fails to catch some alternate phrasings of questions. Generally, though, H&R Block avoids jargon and explains what it can about tax laws and strategies. Other apps, in contrast, sometimes lack explanations of confusing items or, worse, use frustrating tautologies.
Any tax-prep software collects a lot of sensitive information about you, and in the past, tax filings have been subject to fraud and scams. Most major companies have gotten better about securing their platforms, but few offer specifics about their tactics.
H&R Block broadly explains its security practices as involving "bank-level encryption technology" and "inspections by top security firms," which is about what we expect from tax software. It verifies your account and offers two-factor authentication—a practice we strongly recommend for any online account—including an option to use a six-digit authenticator app.
We're not convinced that mobile apps add a ton of value to online tax prep, but H&R Block and most other major tax apps—including TurboTax, TaxAct, Credit Karma, and TaxSlayer—offered us the choice to import our W-2 using a mobile app for iOS or Android. (FreeTaxUSA and eSmart Tax had no mobile apps that we could find.)
Once you log in to the app, you can snap a picture of your form with your phone's camera, and the app automatically processes and enters the numbers into the software. But H&R Block's app, like the others, can import only your W-2 form, which isn't hard to input manually.
If H&R Block says you need Deluxe to file an HSA 1099-SA form, to make deductions related to owning your home, or to report substantial charitable donations, you should stick with that version.
But if you need more schedules or forms, and the software prompts you to move up to the Premium or Self-Employed edition, we think you should find a tax professional. Considering this year's new tax laws, it's a good idea to talk out your taxes and strategize for the year ahead.
Flaws but not dealbreakers
As with TurboTax, H&R Block's pricing is based on broad categories (such as "best for homeowners") rather than prices for individual forms or schedules, so you can't be entirely certain that you'll really be able to file for free. This kind of "Oops, you need to pay more" upgrade also crops up in TurboTax and, to a lesser extent, TaxAct. But one exception in our testing of H&R Block was notable.
On H&R Block's site is a list of forms (PDF) you can supposedly file with the free version. We found that the 1099-MISC form, which freelancers (or anyone who earned $600 that wasn't salary, hourly wages, or tips) would receive, was listed as covered in late January 2019.
However, if you try to enter that form, it triggers an upgrade to H&R Block Premium, the $50 (plus $37 for each state) version. A representative for H&R Block confirmed to us that 1099-MISC was not covered in the free edition and thanked us for "bringing that typo on the forms support list to our attention."
Add to that confusion the fact that H&R Block has two different free-filing options: the Free version prominently displayed and linked around its site, and another version offered through the IRS's Free File Alliance, named Free File. We spent at least a dozen hours on H&R Block's site for this year's guide, and we never saw mention of Free File—a commenter alerted us to H&R Block's Free File offering with a higher income cap after this guide was first published.
A free offering that allows almost every major tax form is generally a good thing. But if you start filing through H&R Block's Free File and exceed the income or age limits, you aren't offered their Free edition, even if you'd qualify for that. You're instead asked to pay for the normally third-tier Premium, which cost more than $70 when we tested in early February. We asked an H&R Block customer service rep through online chat if they could switch one of our accounts with too much income from Free File to the Free edition and were told we would have to "set up a brand new account" and that "all the info you have inputted will not be transferred over." So if you're not sure that your adjusted gross income is under the $66,000 limit for the Free File program, be ready to pay up or start your return over.
We still think H&R Block Free and Free File cover more scenarios than TurboTax's no-cost equivalent (and TurboTax's own very restrictive Free File offering), and it has a better interview and interface, which together recommend it over other competitors.
If you're not sure whether the free version will let you file with the forms you need to deal with, check the PDF lists of covered federal and state forms.
H&R Block advertises the Deluxe version as "best for homeowners," which might confuse someone into signing up for Deluxe even if this year's standard deduction will total more than their itemized mortgage interest and real estate deductions.
The wording gets even more vague when the software forces you to decide whether you're a "freelancer" or "self-employed." That's partly why we recommend a tax pro over the more expensive versions of either of our software picks for such situations.
H&R Block is a bit better than TurboTax about upsells, as it doesn't ask you "Are you sure?" after you decline to upgrade, and it doesn't ask about add-on return storage at all. But you can still expect a couple of interruptions while you're filling out your free tax return, often at the end of each major section or if you hit a form not included in your price.
If you upgrade the H&R Block software only to realize later that you didn't need to, its help section claims that you can downgrade your account while retaining your data. (This is unlike the situation with TurboTax, which states that you can't downgrade but can start over.)
Like TurboTax, H&R Block also tries to sell its Deluxe package with the promise of six years of access to your return. But your best option is to save the PDF when you're done and then store it yourself (preferably with an online backup service).
The biggest complaints we have about both H&R Block and TurboTax are indirect but important. In 2016, H&R Block and TurboTax parent company Intuit spent $3 million and $2.5 million, respectively, on federal lobbying.
The companies have spent millions for at least a decade before that, fighting bills that would instruct the IRS to send US residents copies of the return numbers the agency already has on file—a change that would lead to drastically simplified taxes that most people could simply verify to file.
More people will be able to file for free this year with H&R Block and TurboTax because of the larger standard deduction, which will make itemizing and schedule filing unnecessary for some—but most people could file for free if tax-prep companies didn't win over politicians.
Our pick for HSAs or itemized deductions: TurboTax Deluxe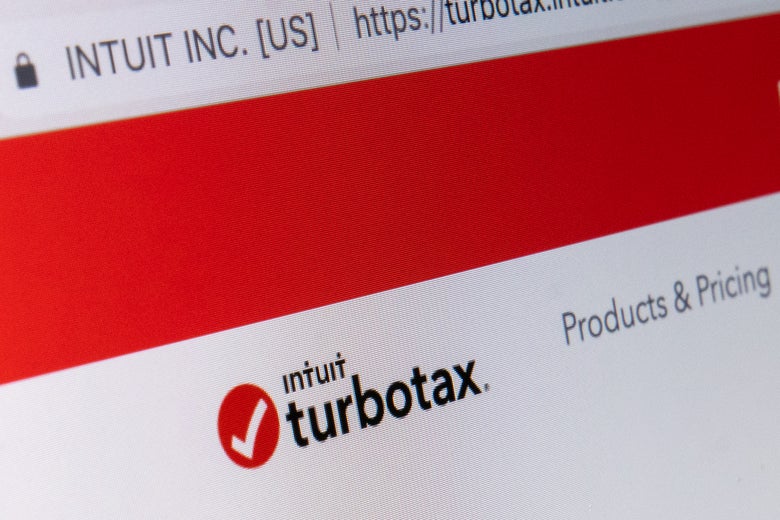 The best place to start if you need to itemize.
What TurboTax Deluxe covers:
• everything H&R Block Free covers
• itemized deductions (Schedule A)
• mortgage interest credit (Form 8396)
• HSA contributions for high-deductible health insurance (Form 1099-SA)
• freelancing or side income over $600 (1099-MISC)
What TurboTax Deluxe doesn't cover:
• deductions and expenses for self-employment or freelancing (Schedule C)
• capital gains and losses (Schedule D)
• rental-property income (Schedule E)
What makes this software great

If you put money into an HSA this year to pay for medical expenses (Form 1099-SA), if you have a 1099-MISC from freelancing or a job you do in addition to your main gig, or if you know you're going to itemize your taxes for mortgage interest or other write-offs, you should start with TurboTax Deluxe. TurboTax was our top online tax-app pick for five years in a row because its interview process, support, and interface are the best in the category.

If you're not sure whether you'll actually itemize your homeowner or charity expenses, and you don't have student loans or side income (1099-MISC forms), you can start with TurboTax Free Edition and upgrade to Deluxe if you need to (you won't have to start over). If you make less than $66,000 and are under the age of 51 or are active military, however, consider H&R Block Free File before jumping into TurboTax.

TurboTax continues to do a better job than other tax apps of asking you questions that are easy to understand, offering further explanations for any terms or calculations that might confuse you, and telling you whether each thing is a common concern or a rare issue.

For our fake filers Mark and Mary Middleclass, TurboTax was the only suite we tested that specifically asked if we had paid any money into an FSA account for daycare, something we hadn't considered while setting up the fake kids. Other apps allow you to enter this amount, but TurboTax created context by bringing the question to the surface during our dive into childcare rather than showing it as part of a huge list of potential deductions.

Since tax time can be stressful even for the most organized people, in our testing we paid extra attention to tax software that offered reassuring guidance throughout—and we found that using TurboTax can feel like collaborating with a professional.

At the end of each section of questions, TurboTax (like H&R Block) helpfully shows how your entries affect your refund. The math isn't revelatory, but this feature isn't something that every app offers, and it gives you a chance to catch any glitches or typos. Almost all the other software we tested, minus H&R Block's, simply shoved us forward to the step for filing state forms, without explaining the numbers.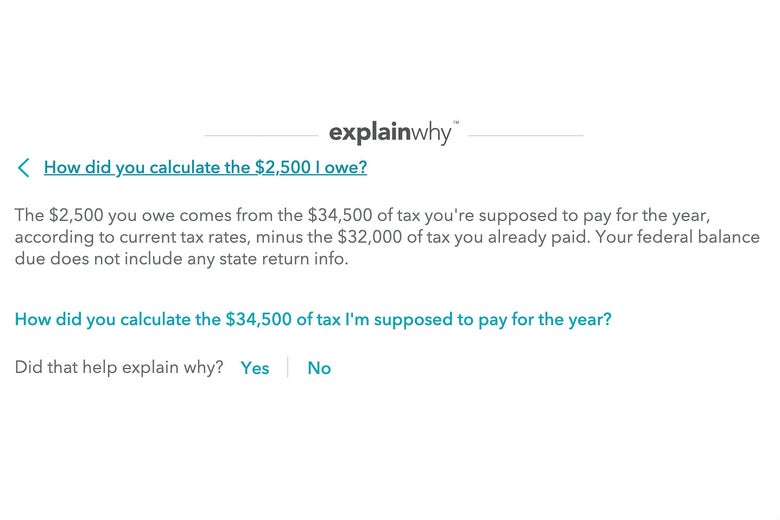 Clicking any of the numerous question-mark boxes inside TurboTax's Web app pops out a box, from the right side of the browser window, that usually covers what you're wondering about. The search function should cover most everything else, as TurboTax staff and community members have answered a litany of questions about the smallest of details.
TurboTax also does a great job of keeping you engaged in the process and preventing you from mindlessly clicking past important details. Its entry forms switch between boxes that look like nicer IRS forms, nested lists of categories you can explore, animated loading screens, and yes-or-no or multiple-choice questions.
In our tests, most other tax apps (FreeTaxUSA and eSmart Tax most egregiously) had runs of five or more similar questions asked in succession, or very long lists of dozens of deductions or topics to click.
TurboTax's flow made the most sense and had the least errors, very rarely dumping us back to a menu when we hit Back, and never trapping us in endless deduction loops.
These are all small things that other tax software companies could easily replicate—but those companies don't seem to care as much about letting customers know where they are and where they're going.
Although most major tax software has added features to reduce data-entry time (and errors), TurboTax also does the best job of helping you skip data entry entirely. If your employer, bank, or investment service is a TurboTax partner (or uses TurboTax for payroll), you can import your W-2, bank interest, and dividend statements by logging in to those services within TurboTax.
The list is extensive, and you'll find some big names, including ADP, Kronos, and Workday payroll, as well as banks such as Ally, Bank of America, and Chase. No other tax software we tested offered this kind of automatic account import.
Although H&R Block caught us entering seemingly erroneous withholding data, TurboTax also called us out twice for suspicious entries while we filled out our fictitious returns. Once, TurboTax noticed that the deductions for both Mark and Mary Middleclass and Tabitha Taxable looked like round numbers plugged into a spreadsheet—because they were.
Later, TurboTax noticed that we slipped up and typed in that Tabitha had paid $30,000 in estimated state taxes already—TurboTax suggested that was a pretty big and unusual refund. Catching such data-entry errors can mean saving considerable money, either by snagging you deductions you're owed or by avoiding penalties for taking ones you're not.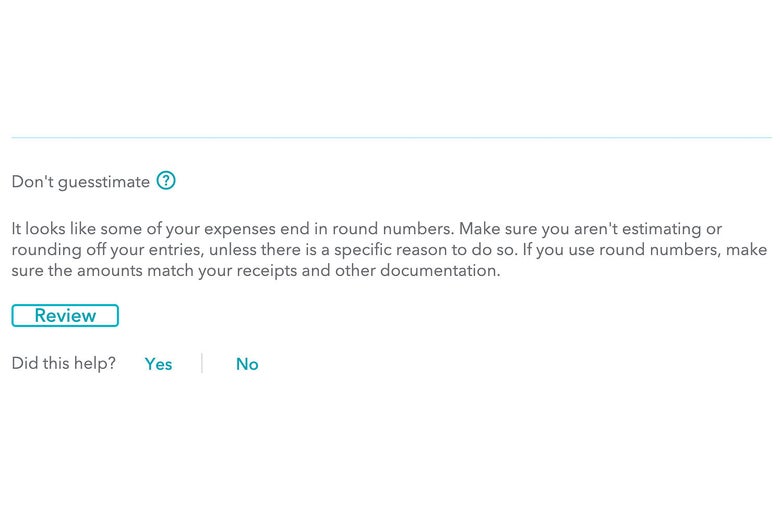 Flaws but not dealbreakers

TurboTax didn't take the top-pick spot this year because the company's free edition forces you to upgrade to Deluxe to file for student-loan interest. Many people may need certain forms beyond what's offered for free, but the exclusion of student loans seems egregious given that 30 percent of all adults have student debt and the percentage is probably higher among people looking to save money by filing their taxes for free online.

We asked TurboTax about not covering student loans and 1099-MISC in its free edition. A TurboTax representative wrote in reply that, in light of the new 1040 form and its broken-out schedules, "TurboTax Free Edition is designed for taxpayers that only file the new 1040 tax form without the new schedules and existing schedules. This means that the millions of taxpayers who can claim the standard deduction, Earned Income Tax Credit, the Child Tax Credit can easily file their federal and state taxes for free."

TurboTax doesn't go out of its way to let you know this up front. It acknowledges that student-loan interest isn't covered for free on its price-comparison page, but that detail is tucked inside a pop-out box. The site also has a search tool that specifies which package covers which tax form, but that too requires a few clicks to access.

Still, if you know you'll need other forms for HSA payments, side income, or itemized homeowner deductions that will kick you out of H&R Block's free version, TurboTax Deluxe is a better fit.

TurboTax offers two-factor security on accounts, encrypts your stored data (though it doesn't provide details on your data's access or its level of encryption), and emails you when your account changes or someone uses a new device with it.

We would have liked to see TurboTax offer two-factor authentication through a one-time code or a security key rather than the relatively insecure SMS. But it's still a decent level of protection for a modern tax app.
Our pick for small-business owners and complicated returns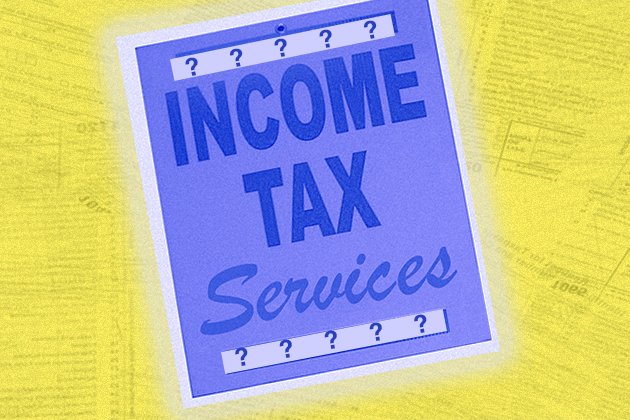 What a good tax professional can handle:
• self-employed filers and small businesses with deductions, inventories, or employees
• investors with complicated portfolios and tax strategies
• income from partnerships or small companies with K-1 forms
• big life events such as getting married or divorced, sending kids to college, or receiving inheritance
• advice for future tax planning
Considering the major revisions to tax laws for the 2018 filing year, anyone whose tax needs take them beyond the Deluxe level of TurboTax should strongly consider hiring a tax professional. Not only can a pro accurately capture all your deductions, but they can also set you up for future tax strategies and savings. You also don't have to do any form-by-form price comparison or hope that you fit inside an income or age cap—a tax professional takes whatever you have, and most charge you based on the complexity of your situation.
The average cost for a professional ranges from $176 for federal and state returns with no itemized expenses to more than $450 for a business owner who itemizes, according to the National Society of Accountants. That might make even the nearly $140 cost of TurboTax Self-Employed look appealing.
But along with regional price differences, you have many factors beyond sticker price to consider.
Having prepared fake returns for three filers 14 times in our testing, we know that returns with more forms and complications present a much greater chance for error.
For our free-filing guy with a W-2 and a checking account, we arrived at the same refund amount on his federal return with each tax app. Our middle-class couple with kids, a house, and retirement accounts got the same numbers with two out of three apps; we caught a missing local real estate tax credit that one app had not made easy to find. However, for the self-employed woman with complicated finances, who had income in two states plus dividends and a business with a lot of expenses to deduct, we got three different numbers with three different apps, in both the federal and state returns.
Most self-employed types won't fake-file their returns in three different apps, but who's to say which return amount was correct? How much did the interface of each app affect which deductions or income questions caught our attention?
This is the kind of situation where sitting down with a tax professional pays off. A good tax-pro session can feel like financial therapy, except for the part at the end where you hand them a stack of documents and they sort through everything much faster than you ever could.
Tax professionals will also prompt you to send them any documents that you mention you might have, and you can often consult them during the year with questions that may become important next year (although this service may carry an additional cost).
The competition

Credit Karma

We liked Credit Karma's tax service, especially for relatively simple returns. That's in large part because Credit Karma doesn't charge anything for any level of complexity, federal or state.

You "pay" by signing up for a Credit Karma account, which then allows the service to use your financial data for targeted financial-product advertisements. Using Freddie Freebie's simple tax return, we arrived at the same numbers as in all the other apps. Credit Karma's mobile and tablet apps are particularly useful, allowing you to do everything available through the desktop app on mobile, or to use the app as a sidekick for uploading forms.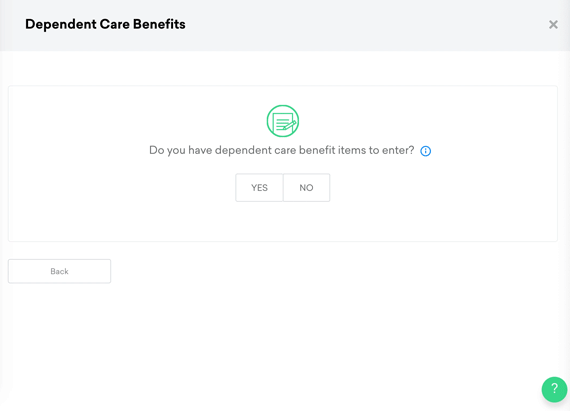 When we filed for our middle-class couple, Credit Karma looked less polished. Help tools sometimes pointed to the IRS's own documents to explain things or essentially used tautologies.
For example, when Credit Karma asked if Mark and Mary had dependent-care benefit items to enter, we clicked a "?" button. The explainer said, "Select yes if you carried forward dependent care benefits from 2017 and/or forfeited dependent care benefits this year." Googling this topic led us to the IRS publication on the matter (PDF), and opening that file triggered an immediate sense of horror and dread—and little in the way of reassuring help with our fake filers' taxes.
Unlike TurboTax and H&R Block, Credit Karma didn't stop us from filling out whole form sections only to discover that, as with out-of-pocket medical expenses, they wouldn't apply unless they constituted more than a certain percentage of our income.
These are not insurmountable problems, especially if you know your taxes well and want to save on a filing fee. But we think most people are better served by using H&R Block Free or using TurboTax Deluxe for medium to complicated taxes rather than filing their medium or seriously complex taxes with uncertainty.
Other tax software we tested

TaxAct, our former budget pick, remains a strong lower-cost contender, but with the changes in tax laws that mean more people can file with H&R Block at no cost, it's simply less appealing to use a more formlike tax app for filing to save money, especially on moderately complicated taxes.

TaxAct has added a mobile app for scanning and uploading documents, and it sometimes provides strong explanations for tax terms.

But its flow can slow you down, and its help can be comically poor. When we entered a dividend form, TaxAct asked if the issuer was "an investment or entity that invest, at least partially, in U.S. Government, state, or municipal securities which would be exempt from federal and/or state tax." It offered no help for that question, and although the wording may be straight off the tax form, no other tax app stopped us in our tracks while filling out that section.

TaxSlayer, like TaxAct, competes with TurboTax and H&R Block in its Classic and Premium tiers, with an interface that seems to improve a bit every year we test it. But it's still not comparable to TurboTax.

Some sections ask whether you want to "Quick File" to type in forms just as they look on paper or to get guidance from questions. If you choose one but change your mind, hitting Back takes you back only one question, not back to the interface option. We ended up in a loop entering deductions for our free filer more than once.

The interface doesn't change during some long sections, asking you the same text questions with Yes or No options over and over. That kind of design potentially lulls people into ignoring things or racing to get through what feels like boilerplate questions that are all No answers.

FreeTaxUSA (a budget pick years ago) and eSmart Tax both have bare-bones interfaces, a scant amount of jargony help, and few features that help you import forms, discover deductions you hadn't considered, or otherwise do more than enter your forms in a slightly more organized fashion than the IRS offers on paper.
Sources

1. How tax reform changed deductions, Fidelity, January 14, 2019

2. How did the TCJA change the standard deduction and itemized deductions?, Tax Policy Center

3. Millennials Fear Filing Taxes More Than Most Americans, NerdWallet Survey Finds, Nerdwallet, February 17, 2016

4. About Form 1040, U.S. Individual Income Tax Return, IRS, December 14, 2018

5. Lisa Rein and Jonnelle Marte, Hackers stole personal information from 104,000 taxpayers, IRS says, The Washington Post, May 26, 2015

6. Jessica Huseman, Filing Taxes Could Be Free and Simple. But H&R Block and Intuit Are Still Lobbying Against It, ProPublica, March 20, 2017

7. National Society of Accountants Reports on Average Tax Return Preparation Fees, National Society of Accountants, January 27, 2017

Read the original article on The Best Tax Software.

Slate has relationships with various online retailers. If you buy something through our links, Slate may earn an affiliate commission. We update links when possible, but note that deals can expire and all prices are subject to change. All prices were up to date at the time of publication.