We interviewed four Airbnb "superhosts"—and more than a dozen frequent rental guests—to determine the top 24 items to invest in for an overnight rental. The common theme we heard was that guests expect any rental to be as well-equipped as the typical hotel room. Having new, high-quality towels, a good mattress, a nice coffee setup, and more can make the difference between a happy guest and a meh review.
Whether you're a brand-new Airbnb host or looking to improve your VRBO or HomeAway reviews, dressing up your rental with the right supplies is crucial to pleasing your guests and keeping your calendar filled with new visitors.
Bedroom

Everyone wants a great night's sleep. That means a good mattress, soft sheets, new pillows, and quality bedding, even in a budget rental. Guests won't be impressed if you offer the leftover pillows and sheets you don't like using in your own home. If you're going to splurge, focus on the bedroom first.

Mattress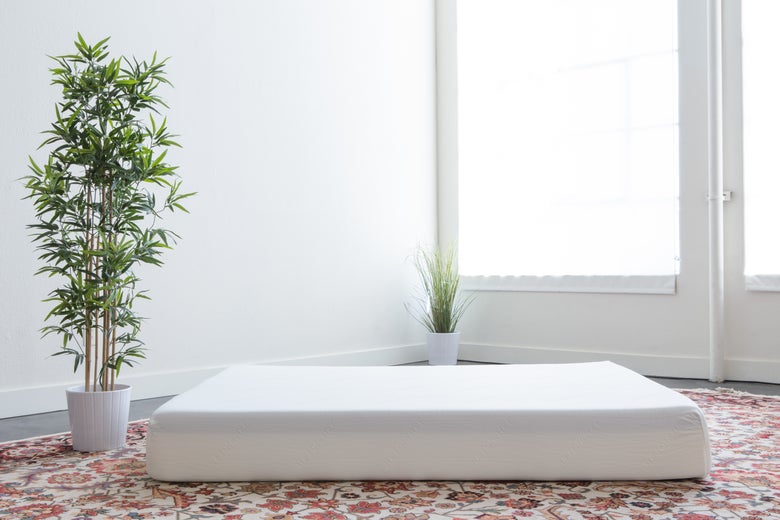 If you need a good guest bed, we recommend the Tuft & Needle foam mattress, which is comfortable, reasonably priced, and easy and affordable to have delivered. We researched 15 online mattress companies and slept on six top-rated mattresses, and we found the Tuft & Needle was the best option for a guest bedroom. As a primary mattress, it likely won't fly for anyone who dislikes a particularly firm sleep surface. But we think it's comfortable enough, especially if your guests will sleep on it for less than a week. It costs $200 to $300 less than our other picks from Leesa and Casper, comes with bed-in-a-box delivery and setup, and has a 1,000-pound weight tolerance. Airbnb host Libby Sentz bought a brand-new Tuft & Needle mattress for her basement rental in the Museum District in Richmond, Virginia, and it's working out just fine. "People always comment on how nice it is," she said.
Pillows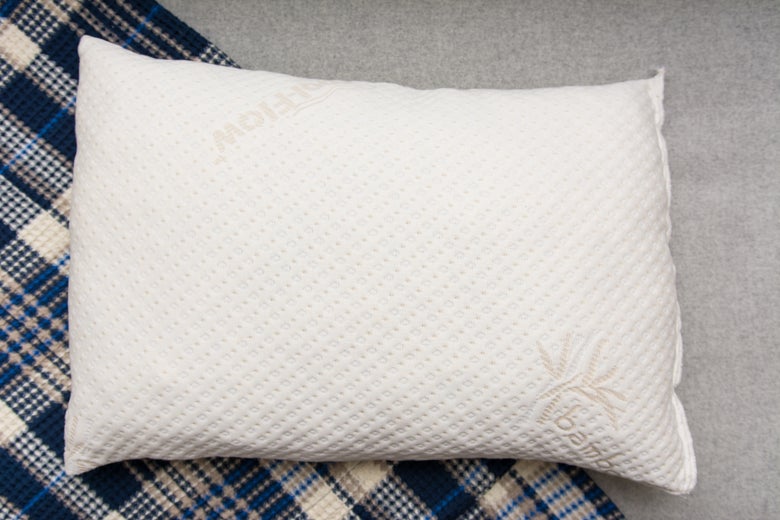 You can't predict what kind of pillow your guests will prefer, but you can make up your beds with versatile pillows likely to please the most people. After spending a combined 459 nights sleeping on 45 pillows and talking with a half-dozen sleep and industry experts, we concluded that the best pillow for most people is the Xtreme Comforts Shredded Memory Foam Pillow. Our testers found that the Xtreme Comforts was eminently moldable and supportive without being stiff or too firm. It was also the only pillow in our tests that suited a variety of sleep positions—side, back, and stomach. The soft-density Parachute Down Pillow, in contrast, provides a smoother, plusher surface against the face for stomach-sleepers. Getting a couple of both is smart. There's an obvious reason hotels tend to make their beds with four pillows: Many people want to sleep with more than one.
Mattress and pillow protectors
Once you've invested in a new mattress and pillows, you'll want to protect them from bugs and spills. After 17 hours interviewing entomologists, allergists, and exterminators, as well as researching and testing 17 mattress and pillow encasements, we're confident that the Protect-A-Bed AllerZip Smooth Mattress Encasement and Pillow Protectors are the best for shielding your bed from bedbugs and dust mites, and they'll block liquid spills, as well. Both have especially strong seams, come in many sizes to ensure a good fit, and will likely extend the life of your pillows and mattress.
Sheets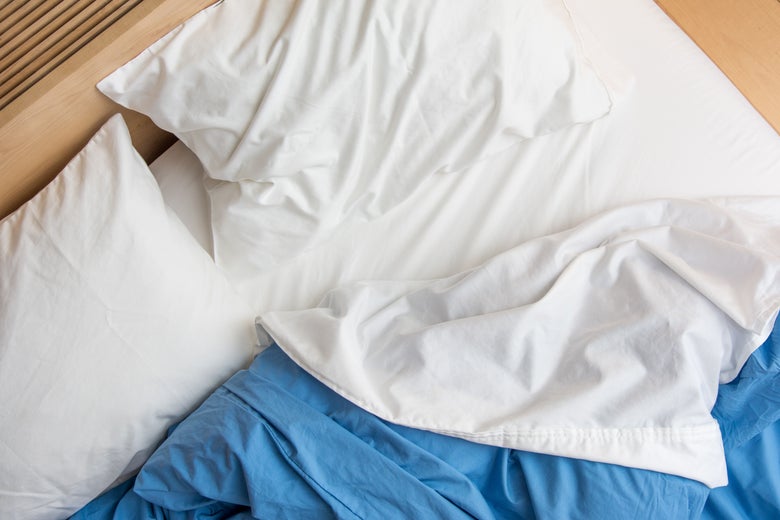 After 200 hours spent researching sheet sets—including testing seven queen sets under $100—we concluded that the sateen Threshold Performance 400 Thread Count Sheet Set from Target is as soft and comfortable as sets that cost four times as much. These sheets come in nearly 20 colors and six sizes, and at about $50 for a queen set are an exceptional value. If you're running a luxury rental, though, you may want sheets to match. We like L.L.Bean's 280-Thread-Count Pima Cotton Percale Sheets and JCPenney Home's 400 TC Wrinkle Guard Sateen Sheet Set, our top picks in our full guide to the best sheets.
Comforter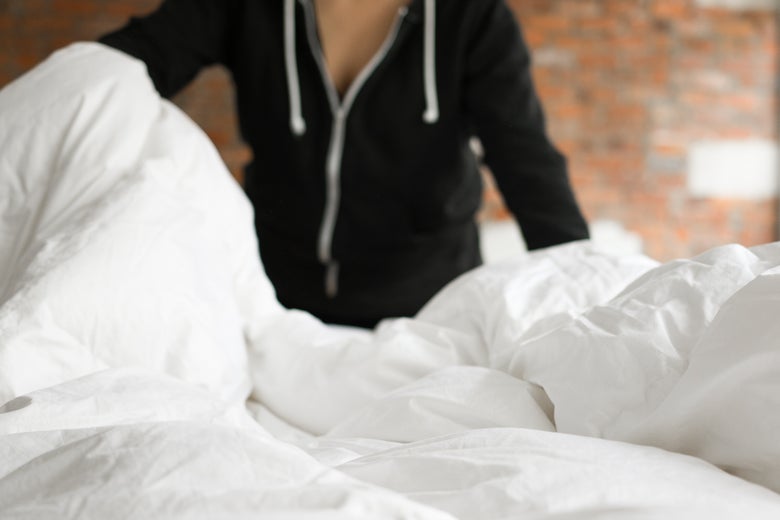 For the typical rental room, Costco's best-selling Pacific Coast Platinum European Comforter is a comfortable choice that will keep guests warm without making them sweat. It's a moderate weight and generous size, it won't bleed feathers, and it otherwise matches the look, feel, and durability of many comforters costing $250 or more, as we found in our 120 hours of research and testing. If you prefer to avoid down and are looking for a reasonably priced pick, you'll do well with Costco's Sleep Better Beyond Down Gel Fiber Comforter. It was soft and warm for our testers but didn't make them too hot, despite its heavier weight.
If you're outfitting a more upscale rental, the L.L.Bean Baffle-Box Stitch Down Comforter was our overall favorite in testing. It's lighter and fluffier than the Costco down comforter (though it kept our testers just as warm), and for about $340 for a queen at this writing, it's very reasonably priced. For maximum luxury, the cloudlike Feathered Friends Bavarian Medium 700 has 3 inches of loft, is made of ethical down, and should last for 30 years, more than twice as long as the typical down comforter.
Duvet cover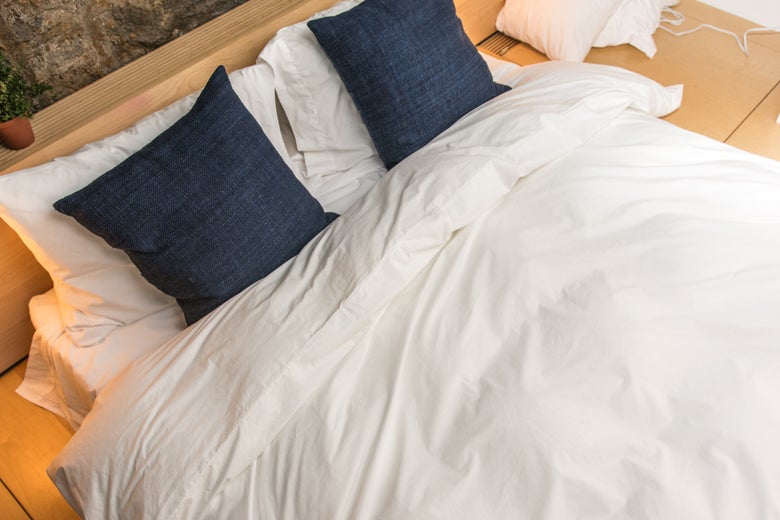 Protect your rental's comforter—and avoid laundering it more than absolutely necessary—by investing in a duvet cover. We spent 60 hours researching 17 duvet covers and testing six before concluding that the Brooklinen Classic Duvet Cover is as soft and comfortable as more expensive covers, while holding up better in the wash than much of the competition. The cover's crisp feel and look reminded our testers of the bedding you might find at a nice hotel. If you want a less expensive option, we also like the IKEA Dvala. The fabric is slightly rougher than that of the Brooklinen cover, but compared with the cheaper covers we tried, it was lighter, softer, and generally more pleasant to sleep under. From reading the description of several IKEA duvet covers, we think the Dvala's material looks like roughly the same fabric used for some of the company's printed duvet covers. This gives you lots of options.
Bathroom

Good-quality towels, a hair dryer, and a clean shower liner are the minimum that guests require in a rental bathroom. Guests may also want basic toiletries, just as they expect from a hotel room. "I've stayed at Airbnbs where there's no shampoo and nothing to bathe with," said superhost Nicole Policicchio, who rents her second home, a Mammoth, California, condo known on Airbnb and VRBO as John Muir's Ace Hotel. Policicchio keeps her rental topped up with high-end toiletries, soaps, and sunscreen.

Towels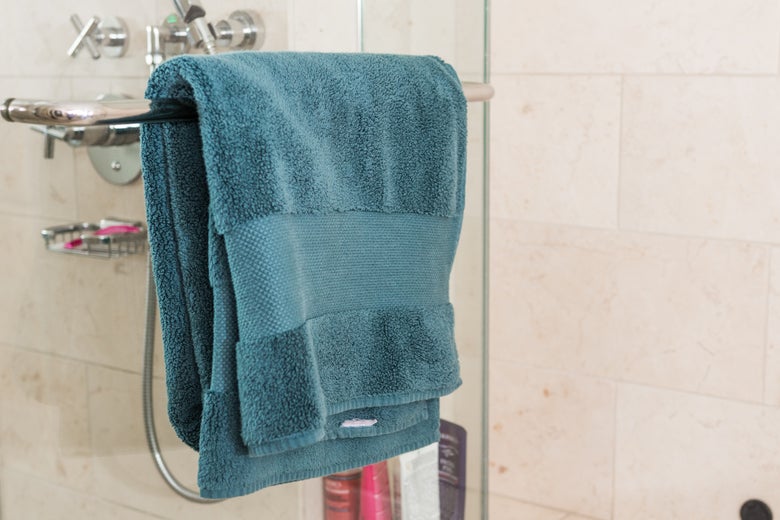 Soft, new, matching towels help make even the most basic bathroom feel inviting. After roughly 115 hours of research and testing, the Frontgate Resort Cotton Towels consistently ranked very high for softness and comfort. They're plush and will give your guests the feeling of staying in a luxury hotel. More than one set may make sense for hosts who see rapid turnover ("If you have clients back to back, you don't have time to get to the fluff and fold," said Airbnb superhost Nicole Policicchio), as may a darker-colored towel, which won't reveal stains as readily. The Frontgate towel is also available in a bigger bath-sheet size.
Hair dryer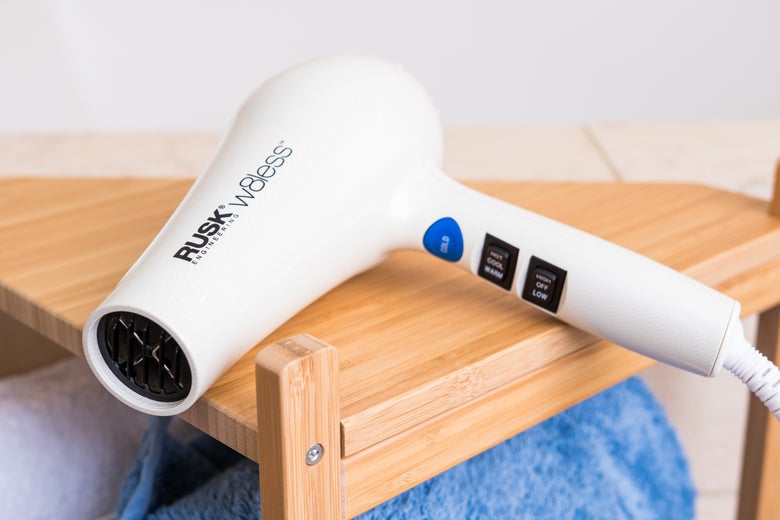 If a blow-out is part of your guests' regular morning routine, they won't want to be away from home without a hair dryer. Having one in your rental is so helpful to guests that it can make you an average of $10 more per night, Airbnb co-founder Nathan Blecharczyk has said. After more than 20 hours of research and dozens of blow-dry sessions, we found our favorite hair dryer in the Rusk W8less. It has all the features you need in a hair dryer, and it should take about the same amount of time to blow-dry hair as luxury models (and less time than some less-expensive competitors).
Shower curtain liner
Most houseguests probably don't judge too harshly when they notice a little mildew or film on the bottom of a curtain in a friend's shower. But paying guests have higher standards of cleanliness. And it's about more than the bathroom just looking a little gunky: Your shower curtain is often one of the germiest spots in the house, and soap scum is "a lush bed of microbes" that could be a safety concern for the immune-impaired, according to a National Institutes of Health–funded study on shower curtain schmutz.
After two hours of conducting research and testing four shower liners, we recommend the inexpensive Maytex Water Repellent Fabric Shower Curtain or Liner. It works as well as reusable polyester liners that cost twice the price, and it won't attract that inevitable soap film the way plastic liners do. The Maytex liner is 100 percent polyester and machine washable. It comes in white, off-white, or black, and it hooks to your shower curtain rings through simple button-hole slits, a design that eliminates concerns about rusting that accompany the metal grommets generally found on shower curtains.
The typical person probably replaces a plastic shower curtain liner—we're talking about the stiff, disposable sheet of plastic you can pick up at any drugstore or big-box place for $2 to $4—between every few weeks and every few months. Replacing that periodic purchase with a washable polyester liner saves money over the long run. A polyester liner also has the advantage of reduced smell. (Though we had never considered it, many online reviewers—and presumably some rental guests—are bothered by the smell from new plastic shower curtain liners.) Polyester liners are obviously softer to the touch than plastic liners, too. Like a plastic liner, they can be layered with a decorative, cloth shower curtain. But unlike a plastic liner, they look fine hanging solo.
The other curtains we considered were also 100 percent polyester, and came in plain white or a white-on-white stripe design. They were the Hotel Quality Mildew Resistant Washable Fabric Shower Curtain Liner from Kimberly-Carr Home Designs, the Fabric Shower Curtain Liner from Rue de Marseille, and the Heavy Duty Shower Curtain from Eforcurtain. If you need a wider or longer curtain than the standard 70 by 72 inches that our pick comes in, the Eforcurtain is available in the most sizes (and comes packaged with white plastic shower curtain rings). The Kimberly-Carr and Rue de Marseille curtains are nearly identical, with shiny white-on-white stripes. If either of those features appeals to you, those curtains are just as functional as our main pick, though more expensive.
Be sure to wash polyester curtains with cold water, ideally on a gentle cycle. The companies don't recommend using bleach, which can degrade the material. Hang to dry or use low heat. Iron on low as needed.
Kitchen

To many people, the appeal of an Airbnb-type rental is that it offers more flexibility than a hotel, such as the ability to cook for yourself (or at least to enjoy a glass of wine plus cheese and crackers) or to start your day with breakfast without going to a restaurant. Supplying some small kitchen appliances and glassware will ensure guests have all they need for basic meal prep.

Coffee-making gear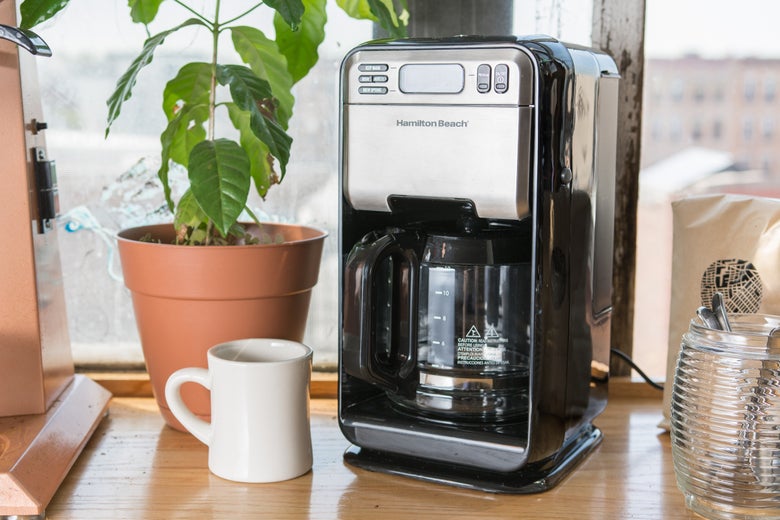 According to the rental hosts we spoke with, a high-quality coffee setup is almost as important as good bedding and towels in making guests happy. Many hosts offer a French press, or a French press in addition to a traditional coffee maker. We recommend the Bodum Brazil or Chambord versions for most rentals.
For a drip coffee maker, we suggest the Hamilton Beach 12-Cup Coffee Maker (46205), which is our favorite budget coffee machine. It brews decent coffee, even from cheap preground beans, and its removable water reservoir makes it very easy to fill. If you want to offer a single-serving system, we like the Nespresso Essenza Mini. The machine uses coffee pods, so it has some of the convenience of a Keurig, but it produces coffee that's much better tasting. The pods are expensive—about 70¢ a shot (it works out to about $50 a pound)—so you may want to factor that into the cost of your rental. You can recycle the pods through Nespresso's prepaid pod-recycling program.
Mini fridge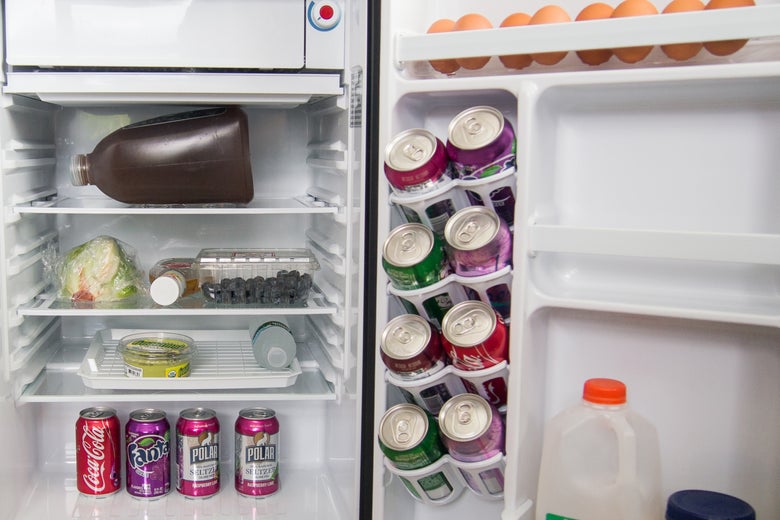 Even if you're simply renting a room, where guests won't have access to a kitchen, a mini fridge provides the equivalent to what they'd find in the average motel room. The Midea WHS-65L is our recommendation for a cheap, compact fridge. As with standing mini fridges, cube fridges all work more or less the same, but this one is a bit cheaper. It's small enough to fit under a desk, but it has enough space to hold some lunches or a few dozen canned drinks.
If you want something a little bigger, we like the Danby Designer DCR044A2. It has the best interior layout, with ample space for all kinds of foods and beverages. It has a full-width freezer compartment, individual can holsters, movable glass shelves, and an affordable asking price, to boot.
Electric kettle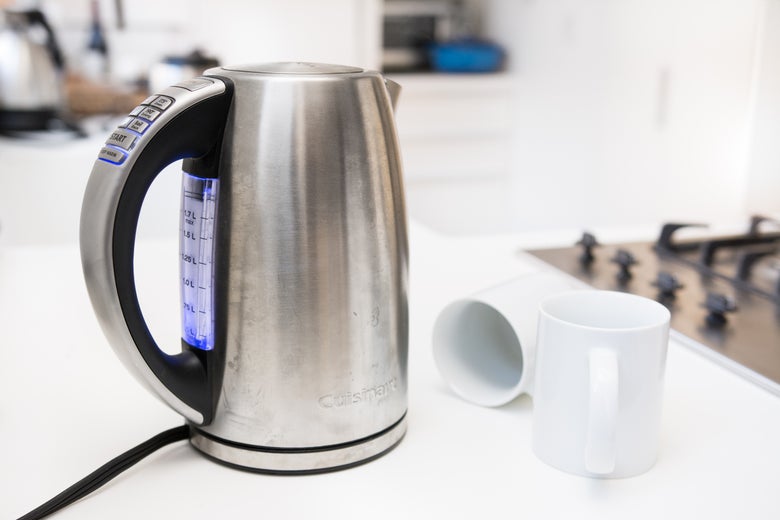 Whether your guests want to boil water for coffee, tea, or even instant soup, an electric kettle allows them to do so fast, and it's a great option if your rental doesn't have a stovetop. We recommend the Cuisinart CPK-17. This 1.7-liter model is ideal for brewing myriad teas, making pour-over coffee, or simply boiling water for instant oatmeal. Its winning combination of speed, temperature accuracy, and ease of use allowed it to beat out the other electric kettles we tested. We like the streamlined design of the CPK-17, which has preset temperature settings as buttons on the handle. You just add the water, hit the temperature you want, and wait for it to beep when it's done. It then kicks into an automated keep-warm cycle, where it maintains the set temperature for up to 30 minutes.
Microwave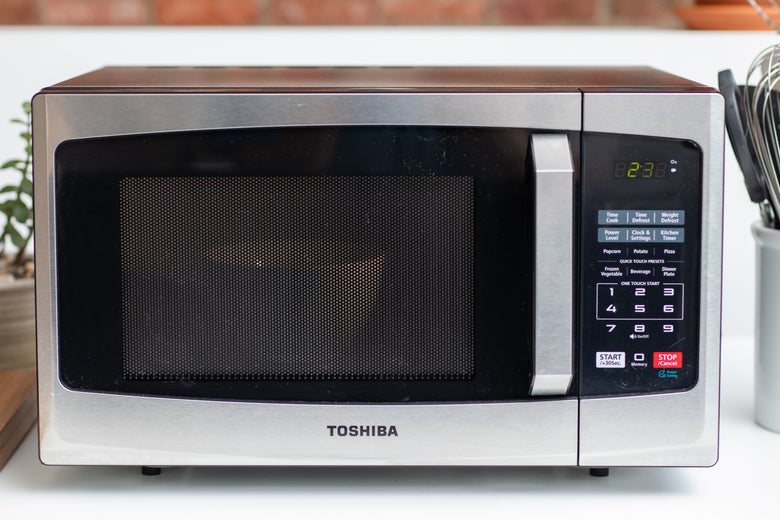 When your guests want to heat water for coffee or warm up last night's leftovers, they'll appreciate a simple-to-use microwave that won't risk a meltdown. The Toshiba EM925A5A-BS has simple controls and a relatively compact design. It takes up only 0.9 cubic feet, which is a suitable size for most homes. After 100 hours of testing we found it provides consistent results when heating up a variety of foods and beverages. It also includes useful features like a mute button so you can avoid disturbing other guests while heating up food late at night. And the plus-30-seconds button can help with more precise heating results.
Toaster and toaster oven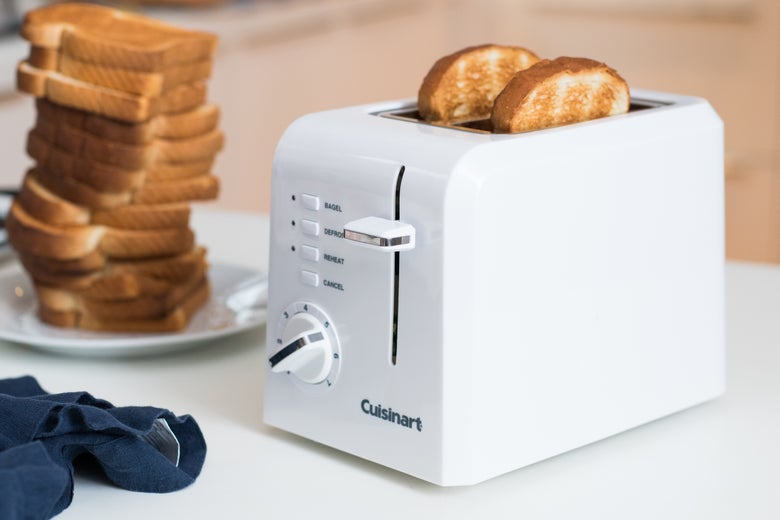 After dozens of hours researching and testing toasters, we recommend the simple, inexpensive Cuisinart CPT-122 2-Slice Compact Plastic Toaster. This inexpensive toaster browned bread, bagels, and waffles better than its competition. The plastic controls offer a wide range of toasting settings and feel sturdier than the plastic dials and knobs on some other toasters we tested. The two-slot Cuisinart is also one of the tiniest, most attractive toasters we tested, making it ideal for your rental guests. (If you want something bigger, we also liked the 4-slice version.)
If you need something more versatile than a toaster, we suggest the Panasonic FlashXpress. We love it for its strong baking performance, compact size, reasonable price, and ability to quickly heat leftovers and frozen snacks. It cooked toast and other foods to an even, lovely golden-brown better than most other models we tried, and its toast-shade settings were among the most accurate we tested.
Wine glasses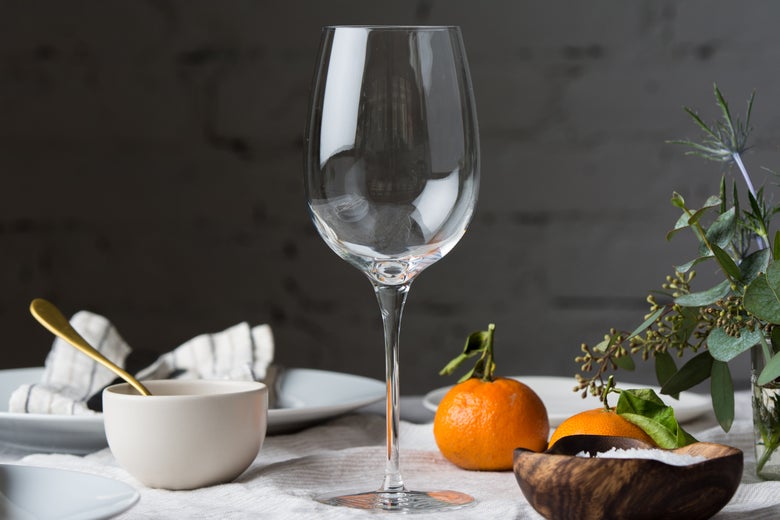 Whether your guests are enjoying a fine vintage or a supermarket special, chances are, they'll want some glasses handy for a toast. Although you don't need to supply them with fine crystal stemware, the Libbey Signature Kentfield Estate All-Purpose Wine Glasses will showcase most wines well. These inexpensive, well-balanced glasses have thinly pulled walls and thin rims, a rarity in this price range. The Libbey glasses are perfect for rentals because they're durable and dishwasher-safe. And since they're so affordable and easy to replace, you won't be heartbroken if they break. If you want more elegant everyday glasses, we recommend several options in our full guide to wine glasses.
Living areas

Many rental spaces are located in basements or outbuildings that may have specific heating and access issues. Offering your guests easy ways to unlock the rental, control the temperature, and stay connected to the Internet (and streaming services) will keep guests happy—and help you avoid having to field a lot of unnecessary complaints!

Lockbox

How best to ensure easy but secure access for guests is a dilemma that every host must address. If you simply want to stow a spare key so that guests can let themselves in if you're not around, our testing has determined that the Kidde AccessPoint KeySafe is hands down the best wall-mounted lockbox available. It's the only affordable lockbox with a combination dial, which our professional locksmith testers found much more difficult to pick than the wheel-style or push-button locks you see from the competition.

If you prefer to forgo actual keys, have a clientele that will appreciate accessing your space from their phone, or even want the lights, music, and AC to kick on when your guests arrive, you should choose a smart lock like the Yale Assure SL Connected by August or the Schlage Sense. Or if you're more of a low-cost, low-tech, low-worry kind of host, a fake rock could be your friend; our favorite is the Hide-a-Key Fake Rock.

Fan

Keep your guests comfortable—especially in the summer—by making sure the air in your rental circulates. We've spent dozens of hours over several years researching, testing, and living with fans in an overheated house and measuring air-blowing output with equipment from the HVAC industry, and we think the Vornado 630 Medium Air Circulator is the best room fan for most people. The Vornado simply moved more air than any other fan we tested, thanks to a design that continuously circulates the air (as opposed to blowing it intermittently across your face like an oscillating fan does). The 630 doesn't take up too much floor space and is relatively quiet—and the sound it does make resembles a smooth white noise, as opposed to the choppy whirr that most other powerful fans produce.

Space heater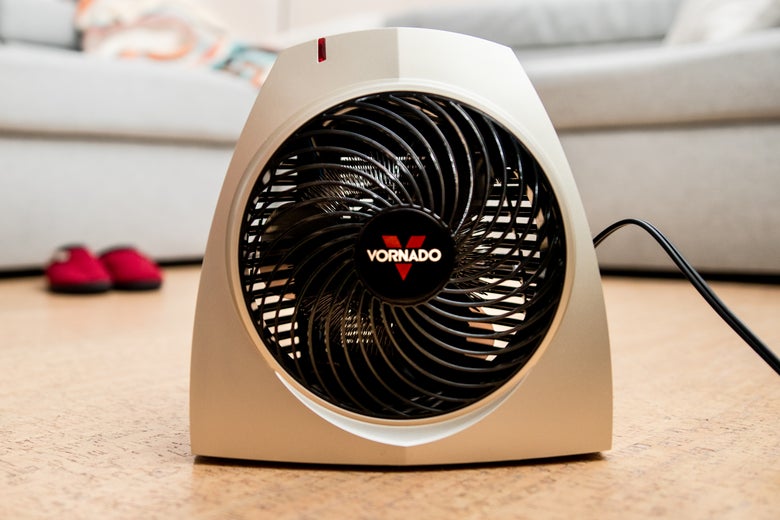 One person's comfy is another person's chilly. Guests traveling from a different climate may have different norms, so a small space heater lets them control the temperature to their comfort level. We extensively tested 48 space heaters to find the best for small and large rooms. To heat a space quickly and quietly, we recommend the Vornado VH200. It's affordable, it's efficient, and it's small enough for you to easily move it between rooms.
Wi-Fi extender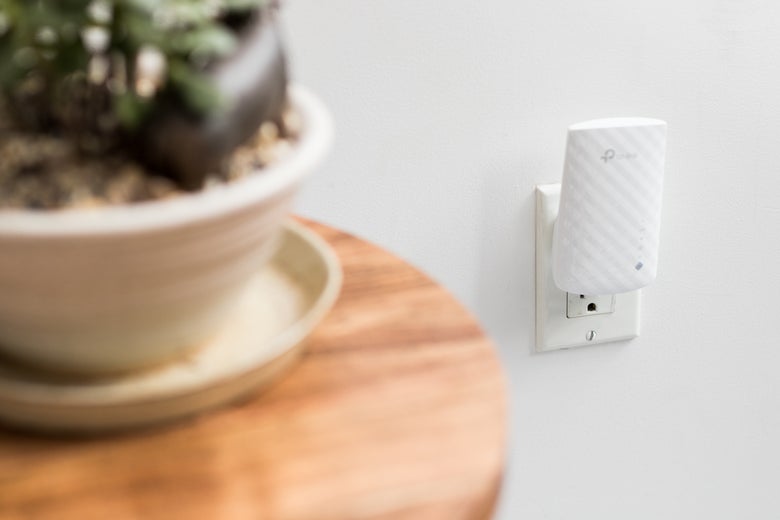 Most hosts will want to provide Wi-Fi access, and setting up a guest network that lets visitors connect to the Internet but not to other devices on the local network—such as your printer or your own computers—is usually the way to go (see our favorite routers for more). If the signal from your existing router doesn't reach into your rental unit, you may need an extender like the TP-Link RE-200. After more than 50 hours of research, we determined that this model offered the best combination of range, speed, portability, and physical connections of the 13 extenders we tested. It was the only Wi-Fi extender we tested that was always better than not using an extender at all. Keep in mind that your guests will need good bandwidth to stream content without hassle or delays: If you want to be sure they can stream ultrahigh-definition movies in addition to your household's normal traffic, at least 50 Mbps is ideal (30 or 35 Mbps should be fine if nobody is streaming 4K).
TV
Many guests may be happy watching their favorite shows on their own devices. But if you're buying a TV specifically for a vacation rental unit, our best small TV, the 32-inch TCL Roku, is affordable, equipped with all the streaming services people want, and dead simple to use. It has the best smart features of any small TV we've tested plus good picture quality, and it saves you the $50-plus that an external Roku box would cost. A Roku device, though, will use your own content; if you're concerned about privacy, you can always make a separate Netflix user account for guests, for instance.
If you want guests to be able to access their own content, such as their Netflix and HBO Go accounts, with a TV you already own, we recommend a Google Chromecast, which delivers content from a phone, tablet, or PC to any TV. It's a better, more secure choice when a train of strangers is doing the watching. You should know, though, that the Chromecast platform doesn't support video from Amazon, a shortcoming that caused us to eliminate it from top-pick contention in our review of the best media streamers.
Safety equipment

Any rental space should be stocked with basic safety equipment: a fire extinguisher, a smoke detector, and a basic first-aid kit. Hopefully your guests won't need these items, but it's better to have them on hand just in case.

Fire safety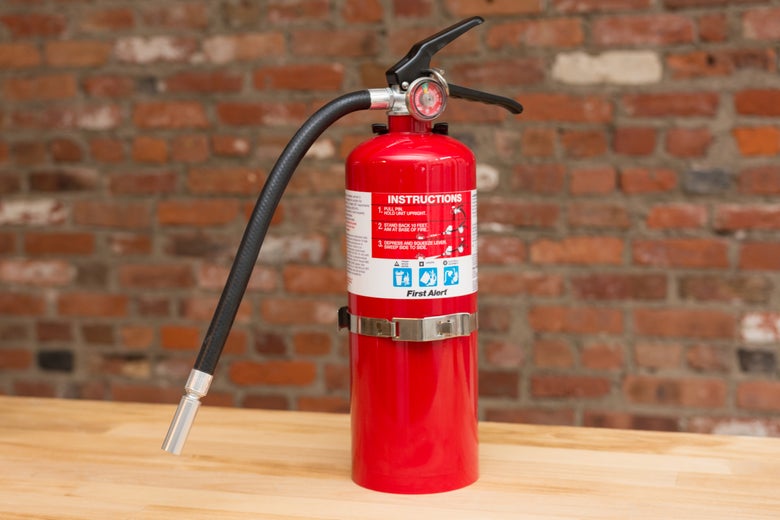 Part of being a good rental host is providing essential fire-safety equipment. Airbnb recommends that hosts provide a fire extinguisher, a smoke alarm, and a carbon monoxide detector. For a fire extinguisher, we recommend the First Alert PRO5. This extinguisher can put out common combustibles such as fire, wood, and paper, as well as flaming liquids like gasoline and oil. The extinguishing agent is nonconductive, so it can also handle electrically energized fires, like a burning appliance. The PRO5 has the equivalent of 3¾ gallons of water and, in the hands of a professional, has a coverage of 40 square feet; this exceeds the minimum size recommendation of the National Fire Protection Association.
We believe the best smoke alarm is the First Alert SA511CN2-3ST Smoke Alarm with Voice Location. These come in a two-pack, and you can interconnect up to 12 of them so that when one goes off, they all go off. The alarms are equipped with a voice alert, and you can assign each one a location; if you do so, the alarm will indicate which room the hazard is coming from. In addition, voice alerts are proven to wake children better than tone alerts. The NFPA recommends having an alarm on each floor and one in each bedroom. As for carbon monoxide alarms, if you don't already have some, First Alert offers the SCO501CN-3ST Combination Smoke and Carbon Monoxide Alarm with Voice Location, which has all the same features as our smoke alarm recommendation but adds a CO detector.
First-aid kit
Stocking a small first-aid kit in your rental's kitchen or bathroom will save your guests the hassle of running out to the pharmacy after a small cut, burn, or other malady. Our favorite basic first-aid kit is the Adventure Medical Kits Adventure First Aid 2.0. It covers most of the Red Cross's recommendations—including a variety of bandages, antibiotic ointment, and tape—and supplements them with helpful bits such as moleskin for blisters, AfterBite Insect Relief, and an instant cold compress. The 1-pound kit comes in a 6-by-9-inch, zippered, soft-sided pack that's easy to stow in a kitchen or bathroom drawer. This is also a good first-aid kit to keep in a car, which is why we chose it for our guide to roadside emergency gear.
The final touches

Our informal surveys of Airbnb hosts—and guests—made clear that most people expect a vacation rental to have all the amenities they would find in a typical hotel room, such as drinking glasses, multiple small trash cans, and an iron and ironing board. ("People who have stayed here for weddings and conferences have mentioned appreciating the iron," said Richmond, Virginia, Airbnb host Libby Sentz.) Guests will also appreciate basics like a reliable corkscrew, a cutting board, and maybe a portable burner and nonstick pan even in a one-room rental.

Small things make a difference in guest experience, said Airbnb superhosts like Nicole Policicchio. Her rental kitchen is stocked with pantry staples, and she'll often leave beer or champagne in the fridge, depending on the profile of her guests. When Policicchio and her boyfriend bought their rental condo, the kitchen cabinets were stacked with dishware and glasses. But Policicchio wanted to start from scratch, with "really durable, beautiful, colorful" dishware and cooking tools, including a brand-new combo juicer and blender. "When you really do the math, the investment to do that and do it right is small in the grand scheme of things," she told us.

Think through the guest experience at your rental, hosts advised. Sentz, who has a toddler and lives right above the apartment she rents, equips the space with a white noise machine. Before she became an Airbnb host, one LA renter had no ice cube trays in her one-bedroom apartment in Los Angeles's Los Feliz neighborhood (after an early guest pointed out the omission, the host, who prefers to remain anonymous since her landlord doesn't know she Airbnbs, stocked up). Policicchio's ad for her mountain condo touts the complex's barbecue grills (we have picks for both charcoal and gas grills). If it's rainy, guests will no doubt appreciate having one or two loaner umbrellas on hand. You could also consider offering outdoor equipment, like beach gear and bikes, to help guests enjoy your area with less hassle and expense. Those unexpected extras can make a visit to your area more fun—and likely memorable enough to warrant a five-star review.
Sources

1. Michael Grothaus, How To Make A Killing On Airbnb, Fast Company, March 26, 2015

2. DIY Hosting Tips: Unforgettable Amenities Made Easy, Airbnb

3. New Home Safety Initiatives, Airbnb

4. Helping Hosts Make Their Homes Safer, Airbnb

Read the original post on The Best Gear to Outfit a Vacation Rental or Airbnb.