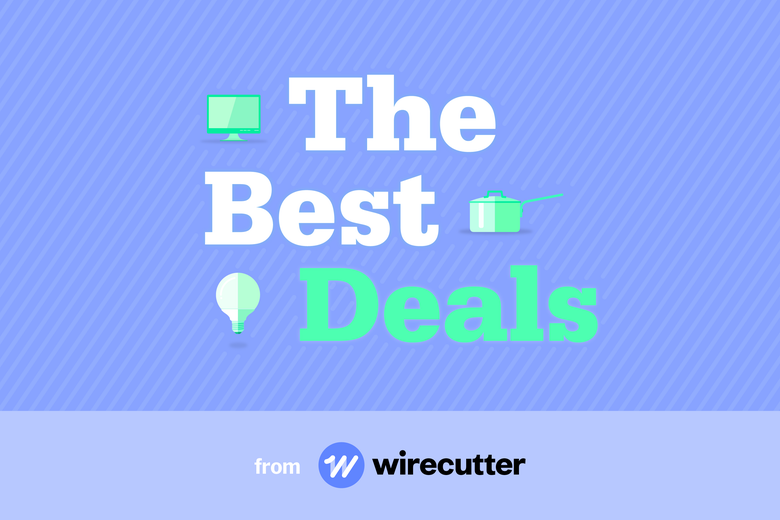 Down to $154 with code BOO20, this is a solid deal for the Fossil Q Explorist in stainless steel with steel band. This is one of the better prices we've seen for this smartwatch, which along with Fossil's other offerings tends to see deep discounts in the run-up to the holiday season. The leather band version is even cheaper at $143 with the code. This deal ends at the end of the day 10/31.
The Q Explorist is the top pick in our guide to the best Android smartwatch. Kevin Purdy wrote, "Fossil's Q Explorist and its smaller-wrist counterpart the Q Venture are well-made, responsive, fashionable Wear OS smartwatches that offer a lot of color and band options, making them the best option around. They ably run Wear OS (more on the pros and cons of Wear OS itself in a bit) and convey your phone's notifications to your wrist. Their buttons engage with clean clicks, the Explorist's center crown moves through lists and notifications much more effectively than swiping, and both screens are responsive and clear."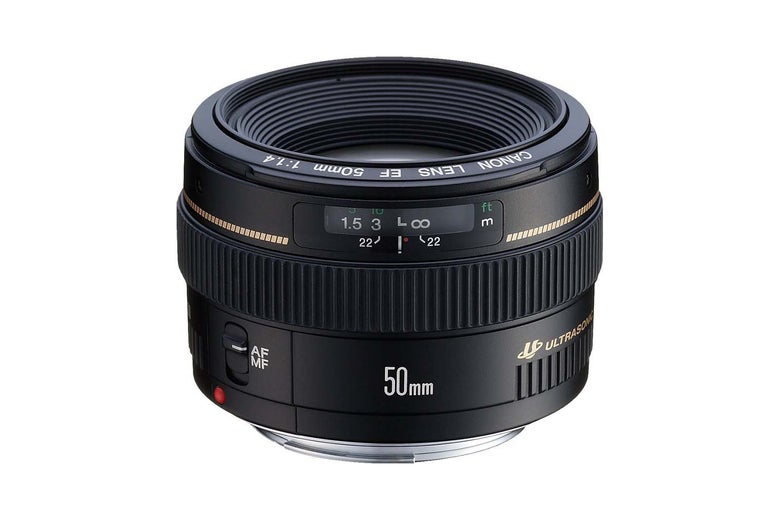 Available for $278 from typical new pricing of around $330, this is a very good price for this prime lens, an option we recommend if you're willing to spend more in our guide to Canon lenses. Often as much as three times as expensive as our top prime pick (the Canon EF 50mm f/1.8), this lens captures more light and is of an overall higher quality—at this price, it's a tremendous value.
The Canon EF 50mm f/1.4 USM Lens is an upgrade prime lens recommendation in our guide to the first Canon lenses you should buy. Erin Lodi wrote, "If you're willing to spend a bit more, the Canon EF 50mm f/1.4 is higher quality—and capable of gathering even more light—but nearly three times the price. Of the company's two 50 mm offerings, the f/1.4 version is undoubtedly a better lens, but if you're just starting out and you aren't sure what you want out of a lens, the f/1.8 version is supremely affordable and worth getting as you feel your way around."
If you're looking to add a standing desk mat to your home office setup and favor a flat mat, this is a good opportunity to save $10 on a recommended option. The Imprint CumulusPro Commercial Couture Strata, available in Grey (pictured) or Black Jasper, is our top flat mat option. In our guide, we praise the slightly textured surface of this 24″ X 36.75″ mat.
The Imprint CumulusPro Commercial Couture Strata is the runner-up pick in our guide to the best standing desk mat. Kevin Purdy wrote, "More than three years of combined testing among writers, editors, and coworkers makes it easy to recommend the Imprint CumulusPro Commercial Couture Strata as a traditional flat mat for standing desk use. Nearly everyone who tried an older version of the Commercial mat in our first round of testing in 2014 liked its feel the best, and so did our 2016 and 2017 testers, who evaluated the Couture Strata version against the regular Commercial Grade, a half-dozen similarly priced models, and seven lower-priced mats. Like the regular Commercial Grade mat, the Couture Strata comes with a 10-year warranty and doesn't off-gas toxic chemicals."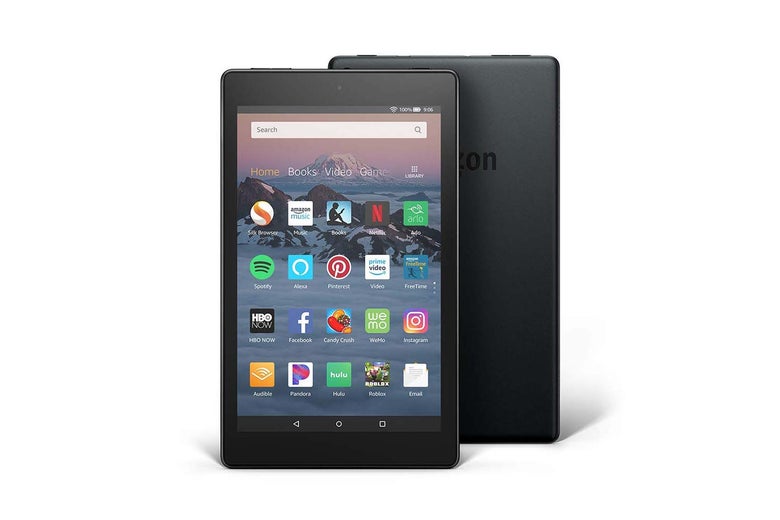 Already noted for being a cheaper option, this drop to $60 from a street price of $80 makes the Amazon Fire HD 8 even more attractive to bargain shoppers and while not the lowest price we've seen, it's a nice discount. This tablet is ideal for Prime members looking to satisfy basic media consumption needs like reading, watching videos, and web browsing.
The Amazon Fire HD 8 is the budget pick in our guide to the best Android tablets. Ryan Whitwam wrote, "If you want a cheap tablet for watching videos, reading, or browsing the Web, Amazon's Fire HD 8 tablet is great. It doesn't have access to the Google Play Store or any of Google's apps, but it costs just $80 and makes it easy to access Amazon content (especially for Prime members). Amazon's Fire OS (based on Android) runs very well on the tablet, and the Fire HD 8 offers better battery life than the ZenPad or Tab S3. The display is only 1280×800, but that's fine for a budget media tablet. The Fire HD 8 also has more-extensive parental controls than other tablets, making it a great family device. The selection of apps in Amazon's app store is small compared with what you can get via Google Play, but it includes most popular non-Google apps."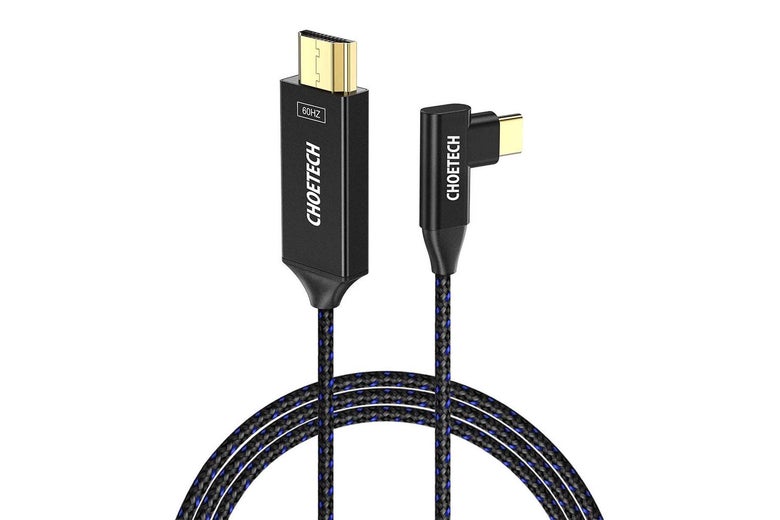 Down to $17 from $20, this is the first drop we've noted for the Choetech USB-C to HDMI Cable. All the cables we tested in this category were nearly identical in performance, but this one stood out as being especially well designed due to the right-angle connector. If you're looking to connect a laptop or other compatible device with a USB-C port to an HDMI monitor or TV, this is a nice opportunity to pick one up.
The Choetech USB-C to HDMI Cable is our USB-C to HDMI cable pick in our guide to the best USB-C video cable and adapters. Nick Guy wrote, "Choetech's USB-C to HDMI Cable is an expensive-feeling nylon braided cable with a USB-C connector set at a right angle to the cable (the only such clever design among the cables we tested), meaning it'll stay out of your way; it'll run back from the computer and towards your monitor without putting any strain on the cable itself. It works perfectly: the 3.9-foot cable properly transmitted a 4K signal at 60 Hz from our Dell XPS 13."
Because great deals don't just happen on Tuesday, sign up for our daily deals email and we'll send you the best deals we find every weekday. Also, deals change all the time, and some of these may have expired. To see an updated list of current deals, please go here.
Slate has relationships with various online retailers. If you buy something through our links, Slate may earn an affiliate commission. We update links when possible, but note that deals can expire and all prices are subject to change. All prices were up to date at the time of publication.
---