Using "smart" devices always gives me a twinge of jealousy over the knowledge that these devices do more than I ever could. One such device is the smart thermostat (you can get versions with all kinds of bells and whistles, but the most basic ones or versions you control via your phone). They not only make my home comfortable but also save me money on energy bills; many can even sense a person's location inside the home and adjust temperatures accordingly.
As a tech writer who's tried a number of smart thermostats, I get asked a lot which one I would buy. Of course, the answer is that it depends. These are the units I recommend to friends and family, depending on their needs.
The Most Precise Smart Thermostat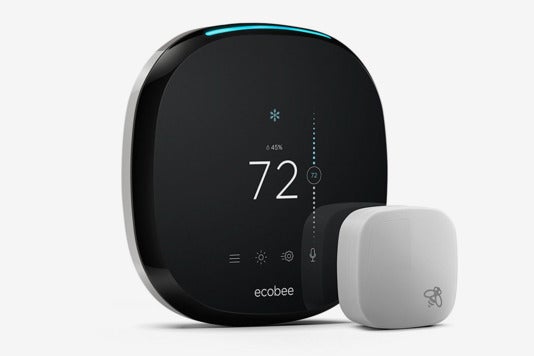 Because you can place wirelessly connected sensors in multiple rooms, the Ecobee4 can monitor the temperature in the room you're actually in and adjust the system accordingly. Compared to a version that only monitors the temperature in the hallway where it's mounted on the wall, the Ecobee will give you the most accuracy. I find it relatively easy to install as well. For those who find it too expensive, I recommend the Ecobee3 Lite. The technology is a little older, but it's still smart enough (it works with Alexa) for most people who don't need the individual room sensors of the 4.
BUY: Ecobee4 Smart Thermostat
$229, Amazon
Best Smart Thermostat for Humid Environments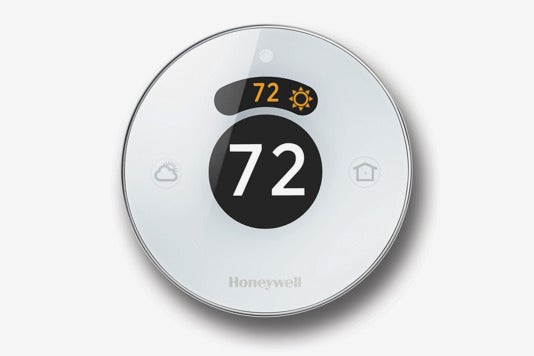 When it comes to smart thermostats, I really like the second version of the Honeywell Lyric Round because it greatly improves on the original. You can control the Lyric Round 2.0 via the touchscreen or through a smartphone app. This model uses geofencing technology, which means it tracks your smartphone's location to determine whether to operate in "home" or "away" mode. My favorite part, though, is that it has a "feels like" temperature function that takes into account humidity, which East Coasters should like very much.
BUY: Honeywell Lyric Round 2.0 Wi-Fi Smart Programmable Thermostat
$199, Amazon
Best Customizable Smart Thermostat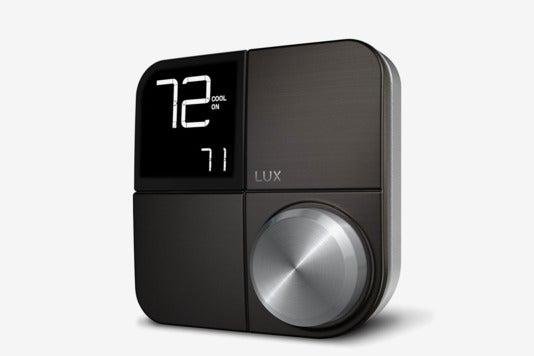 The Kono Smart Thermostat doesn't have a large display screen, but that's because it's made to look more like a discreet piece of décor. It uses a variety of faceplates that you can buy separately to change its look, including gold, white, sea-mist gray, driftwood, or black. You can control it through Alexa or with your phone, and its app allows you to schedule programming and calculate energy costs, too.

BUY: Kono KN-S-AMZ-004 Smart Thermostat
$129, Amazon
Best No-Frills Smart Thermostat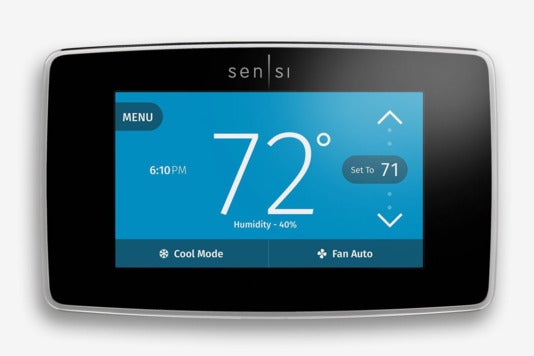 If you're a little intimidated by the top-end smart thermostats and all of their features, I'd consider the Emerson Sensi Touch, which has fewer features and is easier to use. This model allows control from a smartphone app over a Wi-Fi network, and it also uses geofencing to monitor your smartphone's location to determine when to activate certain temperature settings, so it's smart in the most important areas. But because it doesn't have a ton of add-on features—no adaptive learning or humidity reader—it's a little less intimidating to operate. Its larger display makes it good for older users, too.
BUY: Emerson Sensi Touch Wi-Fi Thermostat
$156, Amazon
Best Smart Thermostat That Doesn't Look Like One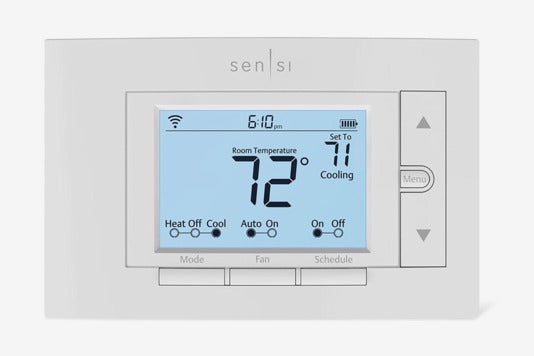 Some people prefer the look of an old monochrome digital thermostat to the full-color screens popular on smart thermostats. Or some people need a large, rectangular thermostat to cover a hole in the wall where the previous thermostat hung. Either way, I recommend the Emerson Sensi as a relatively smart model that's also economical. Despite its old-school look, the Sensi gives you many of the same basic smart features as the Sensi Touch, minus the touchscreen operation.
BUY: Emerson Sensi Wi-Fi Thermostat
$134, Amazon
Best Integrated Smart Thermostat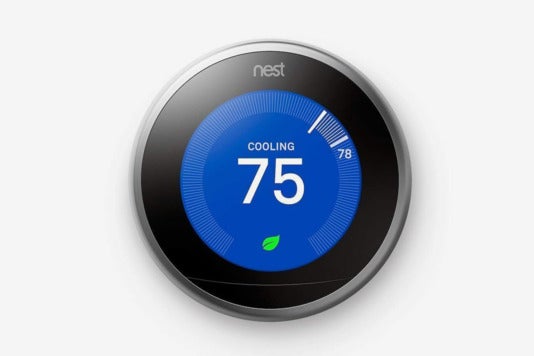 Say the words "smart thermostat" and most people will think of Nest (which was bought by Google a few years ago). Sure, the Nest has all the functions you'd want from a Wi-Fi thermostat—automatic scheduling, control through Alexa, Google Home, or your smartphone—but where it really shines is how well it plays with others. If you're interested in a whole-home smart system that includes home security cameras, lighting systems, and smart doorbells, go with the Nest.
BUY: Nest (T3007ES) Learning Thermostat
$212, Amazon
Best Affordable Smart Thermostat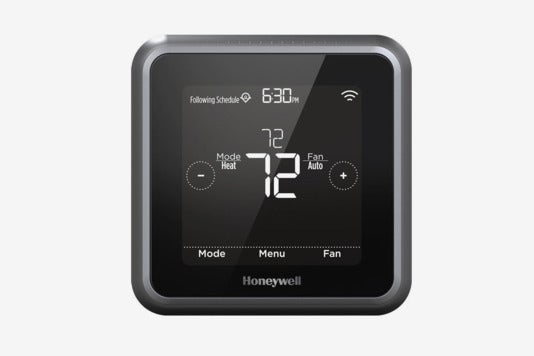 I love the way the T5 looks, with a square design and an easy-to-use touchscreen interface. While it has a lot of the functions of most smart thermometers—Wi-Fi connectivity, geofencing, and a "home" and "away" setting—it doesn't allow you to make the precise automatic adjustments (you'll have to go in manually to adjust things the way you would with a conventional thermostat) the way you can with a Nest or Ecobee. It is, however, a lot cheaper for those on a budget.
BUY: Honeywell RCHT8610WF2006 Lyric T5 Wi-Fi Smart 7 Day Programmable Touchscreeen Thermostat
$100, Amazon