Once upon a time, when I had a newborn, it wasn't hard to figure out what my child should drink from. Either he drank from a bottle or he drank from … me. But at some point that infant graduates to sippy cups, and all of a sudden there are about 10 million options: Sippy cups that my toddler can open, dumping the contents on my couch (happened). Sippy cups with straws that can be easily chewed off and swallowed (happened, twice). Sippy cups that are $56 each (I wish I was kidding). Sippy cups from which children cannot sip (you'd be surprised). We've bought way too many sippy cups, but these are the best—divided into categories, because every child has different sippy cup needs.
Best Cup if Your Child Loses Cups: My youngest loves beverages. Not just drinking them, but having them lined up wherever we go. He's like a basic 25-year-old out to brunch. At any given time he NEEDS a minimum of four cups around him. But sooner or later all those cups disappear. After shelling out $12 a pop for the inevitable lost cups on the playground, I decided these Take & Toss cups are my favorite. We can replace them when they get lost or gross, and at about 60 cents each, they're not worth stressing over.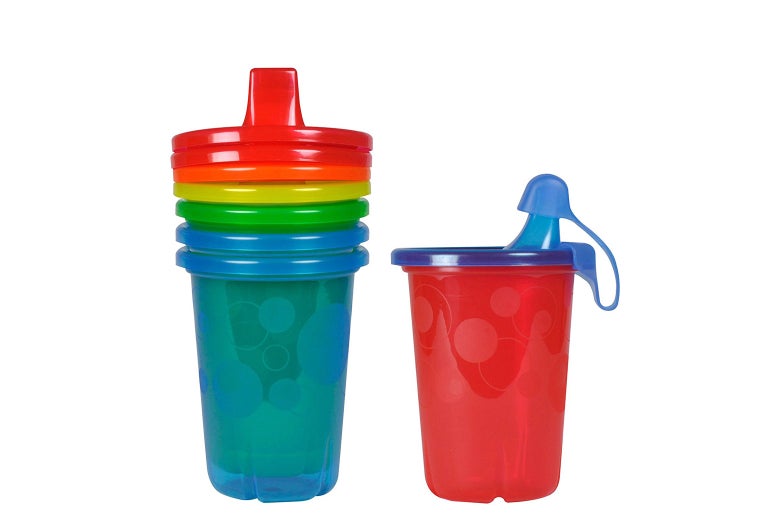 $2.68, Amazon
Best Cup if You Still Are Wary of "BPA-Free": Cognitively I know BPA-free plastic should be safe, and my chemical engineer husband has explained to me many times why plastic is fine, but because I'm a parent, I need to worry about something, so often I still worry about plastic. If you fall into this category, or if you feel pressure from other parents to be wary of plastic, Klean Kanteen might be a solution. Made with stainless steel and more of a water bottle than a sippy cup, it's a great toxin-free option (until we inevitably find out stainless steel is also bad for you). And after my baby Hulk shattered one of the "shatter proof" glass sippy cups, I'm on team stainless steel for plastic-free cups.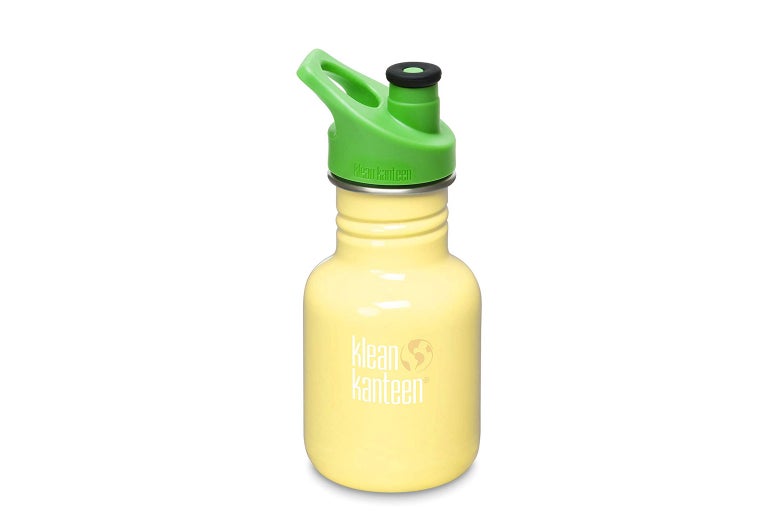 $21.95, Amazon
Best Cup if Your Child Drinks While Prone: Listen, I know my pediatrician and my dentist said that it's a bad idea to let my child drink milk in his crib, but you know what is also a bad idea? Getting into a battle of wills with a 2-year-old at bedtime. Zoli has figured out that toddlers aren't always vertical while they drink—and that they panic if their straw isn't working and they don't know why. So, to solve that problem, the company added a weight at the end of the straw so it's always in the liquid. Smart, right? The only drawbacks to these cups: 1) They're $12 apiece, and 2) they do leak if you throw them full into a diaper bag. But if you know you'll only be using these at home, Zoli is a great option.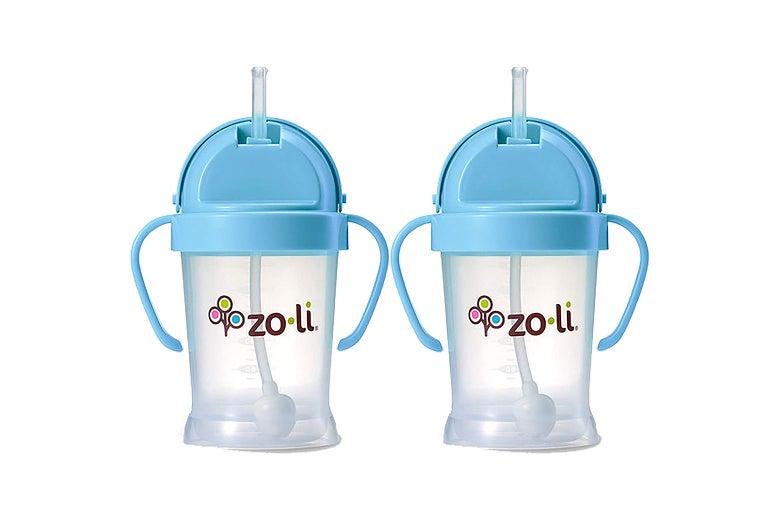 $24.00, Amazon
Best Cup if Your Child Is Messy, That Is, if Your Child Is a Child: True story: I bought a used stroller—a beige stroller—that the seller claimed was used by her real, actual child for three years. But I'll tell you, there was not a single drop or stain on that stroller. I hear some children are like that, they don't make messes. My children on the other hand are definitively not like that. We have messes and spills everywhere. If "100 percent spillproof" is at the top of your sippy cup needs, the Playtex Sipster is really the only option. I trust this cup so much, I'd fill it with cranberry juice and throw it in a Gucci purse (owned by some other, richer lady).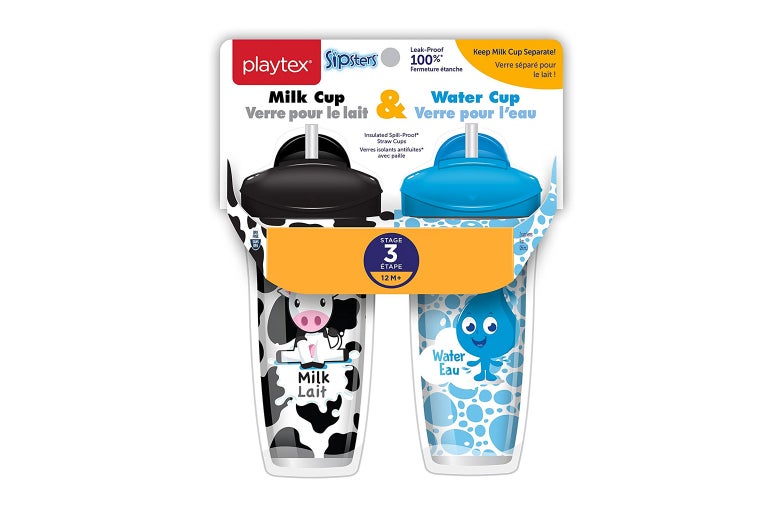 $12.99, Amazon
Best Cup if Your Kids Are Not My Kids: And finally, I have to include the Munchkin Miracle 360 Trainer Cup or else face endless questioning from its acolytes. This cup is meant to be drinkable from all angles, and it seals when your kiddo stops drinking. Think of it as the infinity pool of sippy cups—nothing but edges. Parents swear by it, and it has 3,500 reviews on Amazon. It's clearly popular. But, for whatever reason, neither of my boys could figure this out. You have to apply some pressure on the edge of the cup for the seal to release, and my brilliant children couldn't work that out without drooling all over themselves, so for us it was a no-go. For plenty of parents, the Munchkin is a godsend.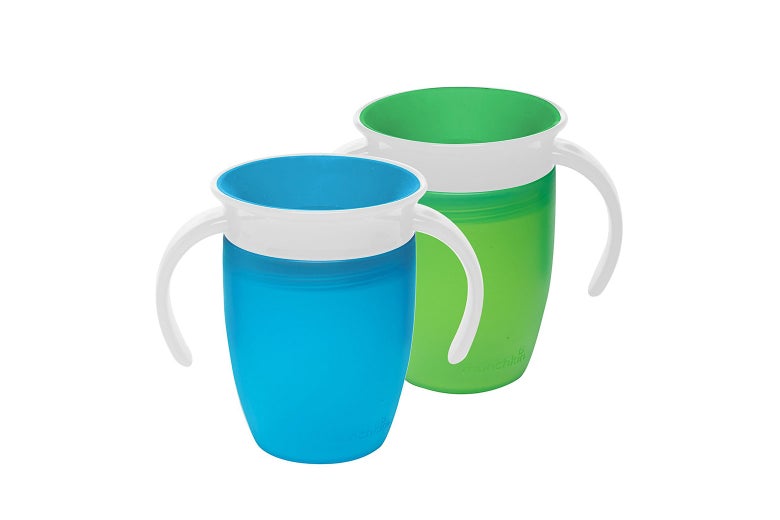 $8.80, Amazon
Slate has relationships with various online retailers. If you buy something through our links, Slate may earn an affiliate commission. We update links when possible, but note that deals can expire and all prices are subject to change.