"When I was alone in my room last night, I heard someone clipping their toenails. I think there's someone in the attic." Not what you want to hear your 4-year-old say when you have a specific fear of someone secretly living in your attic. But my kid likes to be spooked. She is a confirmed creepophile with a natural affinity for skeletons and spiders.
"Is it Halloween now?" she asks.
"No, sweetie," I apologize. "It's still September."
Where did she get it? I guess decorating her nursery with Edward Gorey art may have had some influence. Don't worry—she loves dinosaurs and Legos too. As a librarian, I try to nurture all of her interests with generous stacks of carefully chosen books. But come fall, she enjoys a chill up her spine. Here are nine titles for readers ages 3–8 who like things a little bit scary.
Classic Books
In Miss Flora McFlimsey's Halloween, first published in 1972, a doll given to misadventure follows her cat, Pookoo, to a witches' ball. Pookoo is a sharp-tongued scamp who doesn't always look out for Miss Flora's best interests. Books in this midcentury series can be hard to find through traditional outlets, but they are worth the hunt for their nostalgic vibe and slightly cuckoo narratives. Author and illustrator Mariana began the series of nine books in 1949 and is said to have been inspired by her own childhood in a Victorian home with a life-size doll house.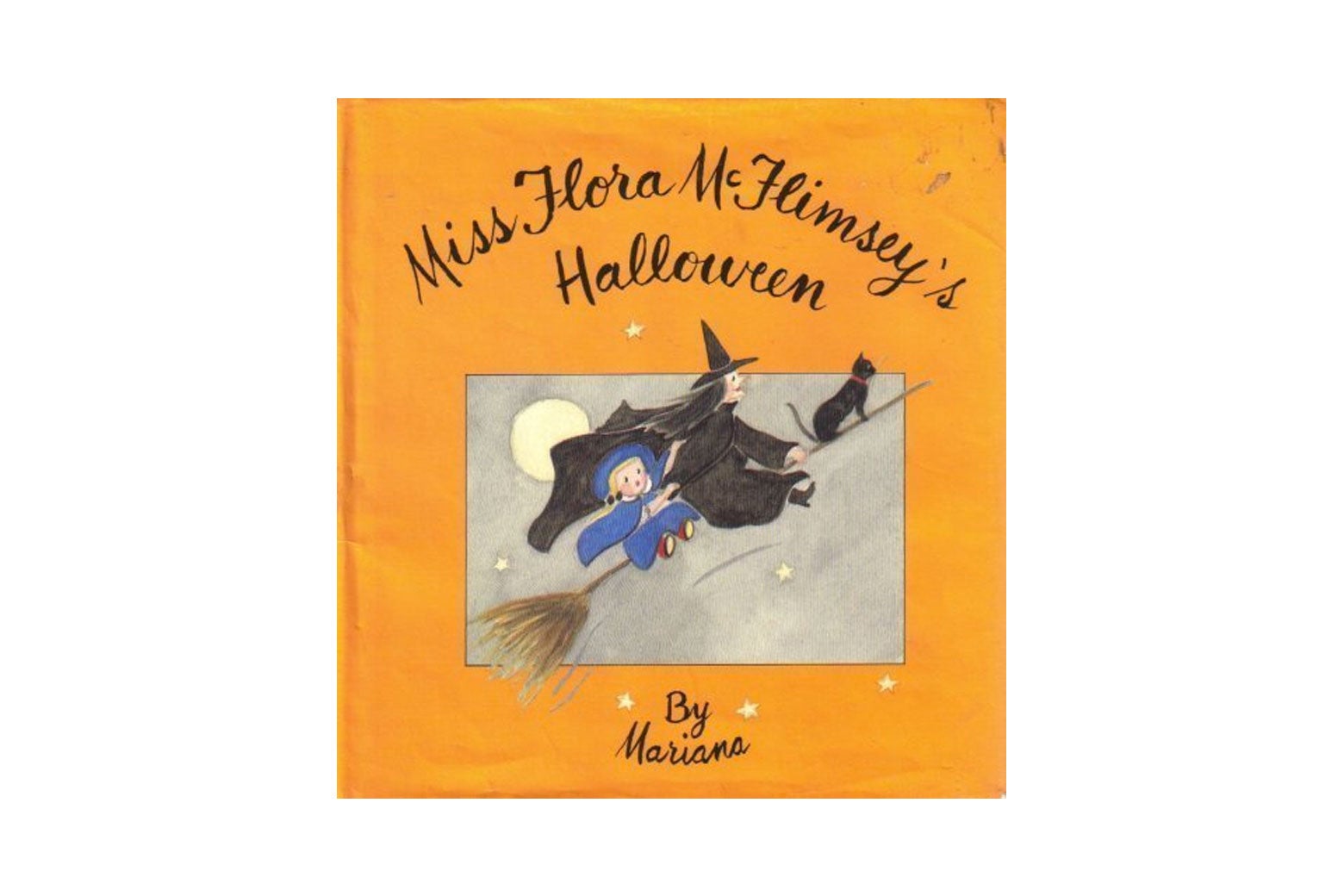 Used from $2.60, Amazon
We're all familiar with the haunting power of Maurice Sendak, thanks to Where the Wild Things Are. This earlier story, part of Sendak's Nutshell Library, also fits the theme of dangerous mischief. Pierre is the story of a boy who is so flippant that his exasperated parents have to rescue him from the bowels of a hungry lion. Surprisingly, my daughter has not yet asked me how Pierre could be devoured and spit back up unharmed.
$5.87, Amazon
Contemporary Books
Sophie's Masterpiece follows a young spider—quirkily dressed and Andy Warhol–coiffed—through a hero's journey to create art that will be appreciated. She endures rejection after rejection before finding acceptance. On the one hand, it's a sweet story about survival and creative drive; on the other hand, there's a spider-web baby blanket. This story is for the little one who is happy to find a spider under the bed, or cobwebs in the corner.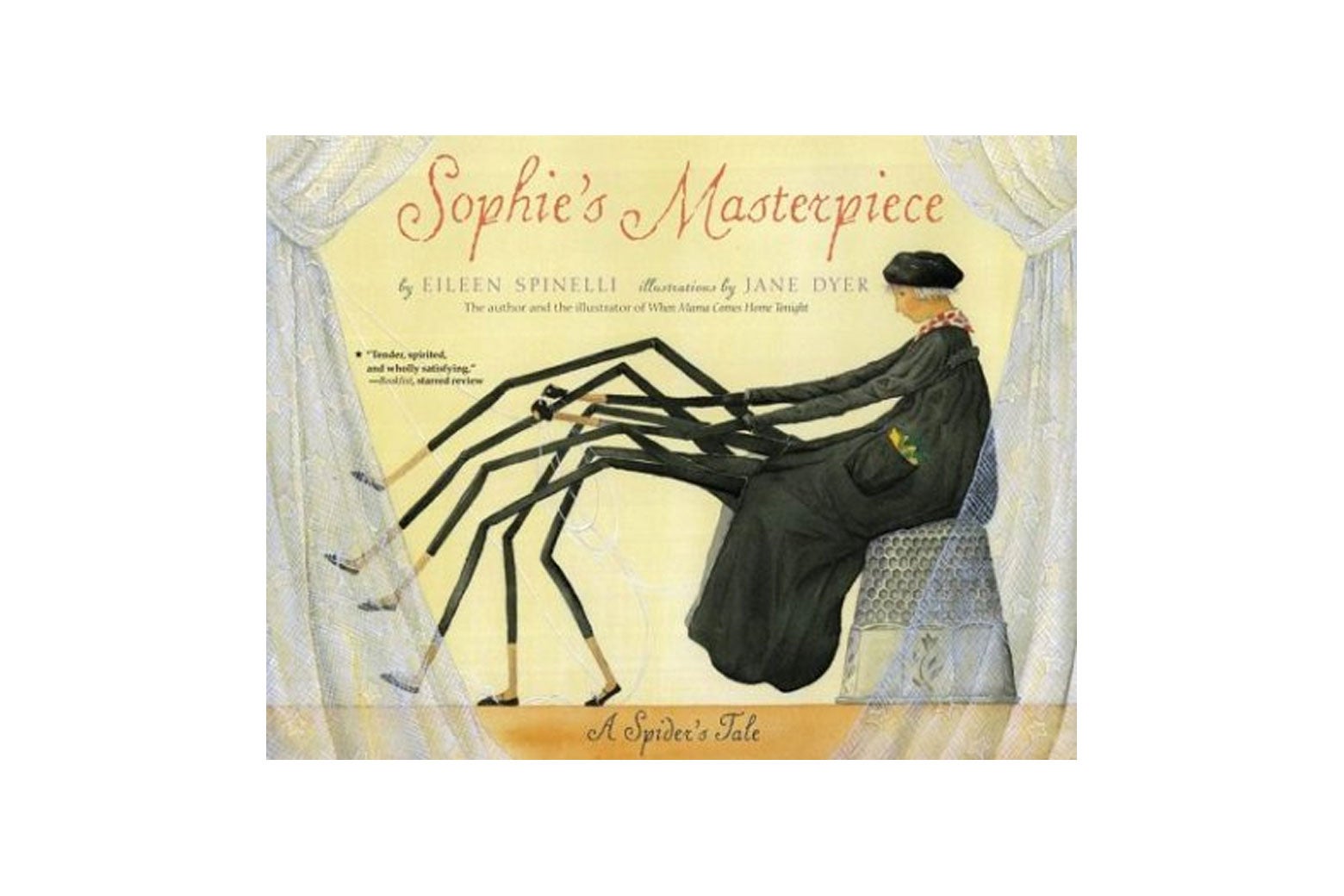 $7.99, Amazon
How to Make Friends With a Ghost is a guide to communing with spirits. Help your child find her #bestfriendforever (and ever and ever and ever … ). The moral of this story is that ghosts are sweet, sensitive, and adorable—and sometimes hard to distinguish from a towel on a doorknob. They like silly snacks like Pickled Boogers (my favorite). Pulling no punches, the book explains how a child can maintain their ghostly friendships into adulthood, old age, and beyooooooond.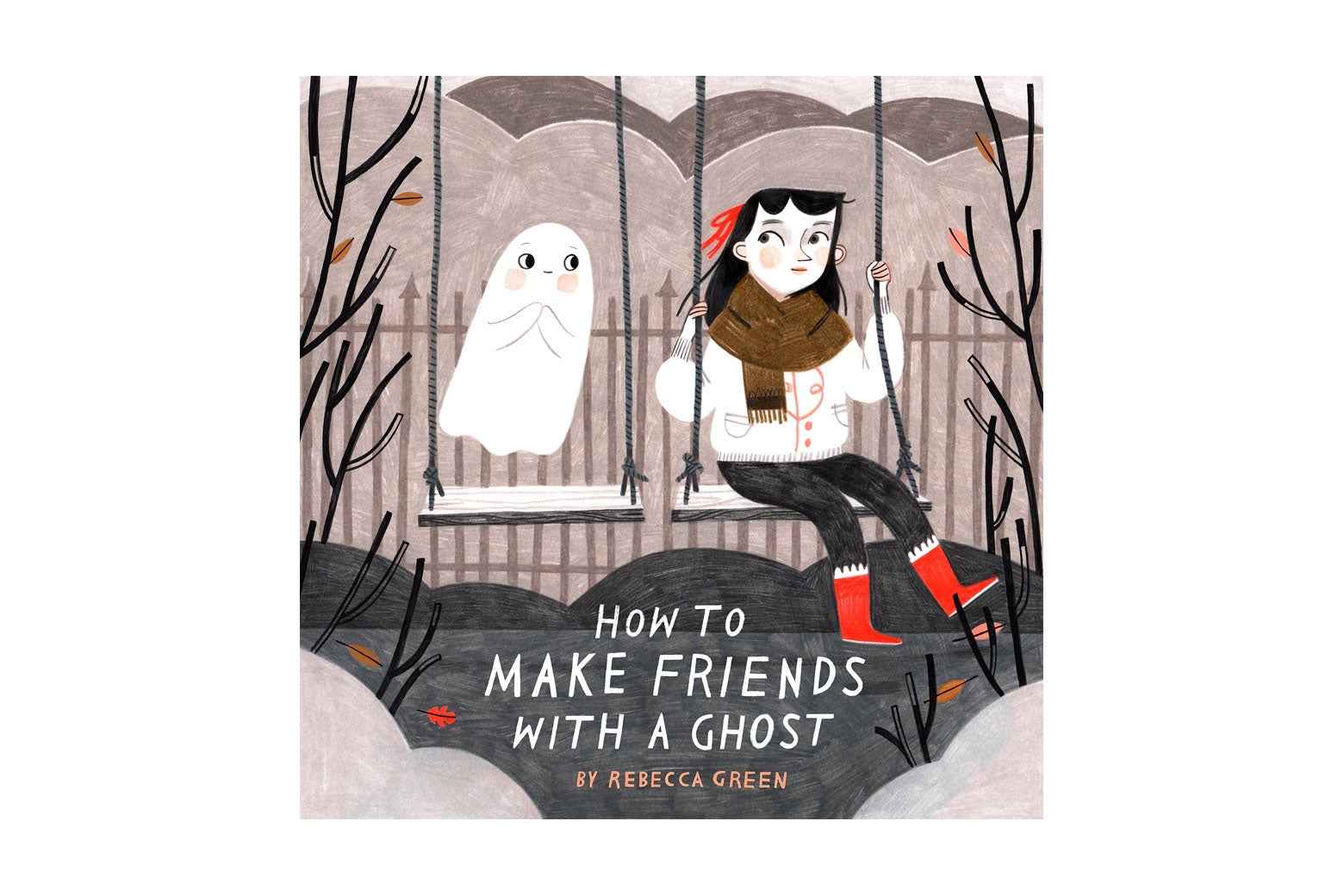 $10.39, Amazon
Now that the kids know how to make friends with a ghost, introduce them to Leo: A Ghost Story. This is like the children's-book version of my all-time favorite ghost movie, The Others. Leo's all, "I know you're on the other side of that proverbial veil, mortal family, but I just want to be friends! Let's have tea." Then Leo proceeds to have an existential crisis.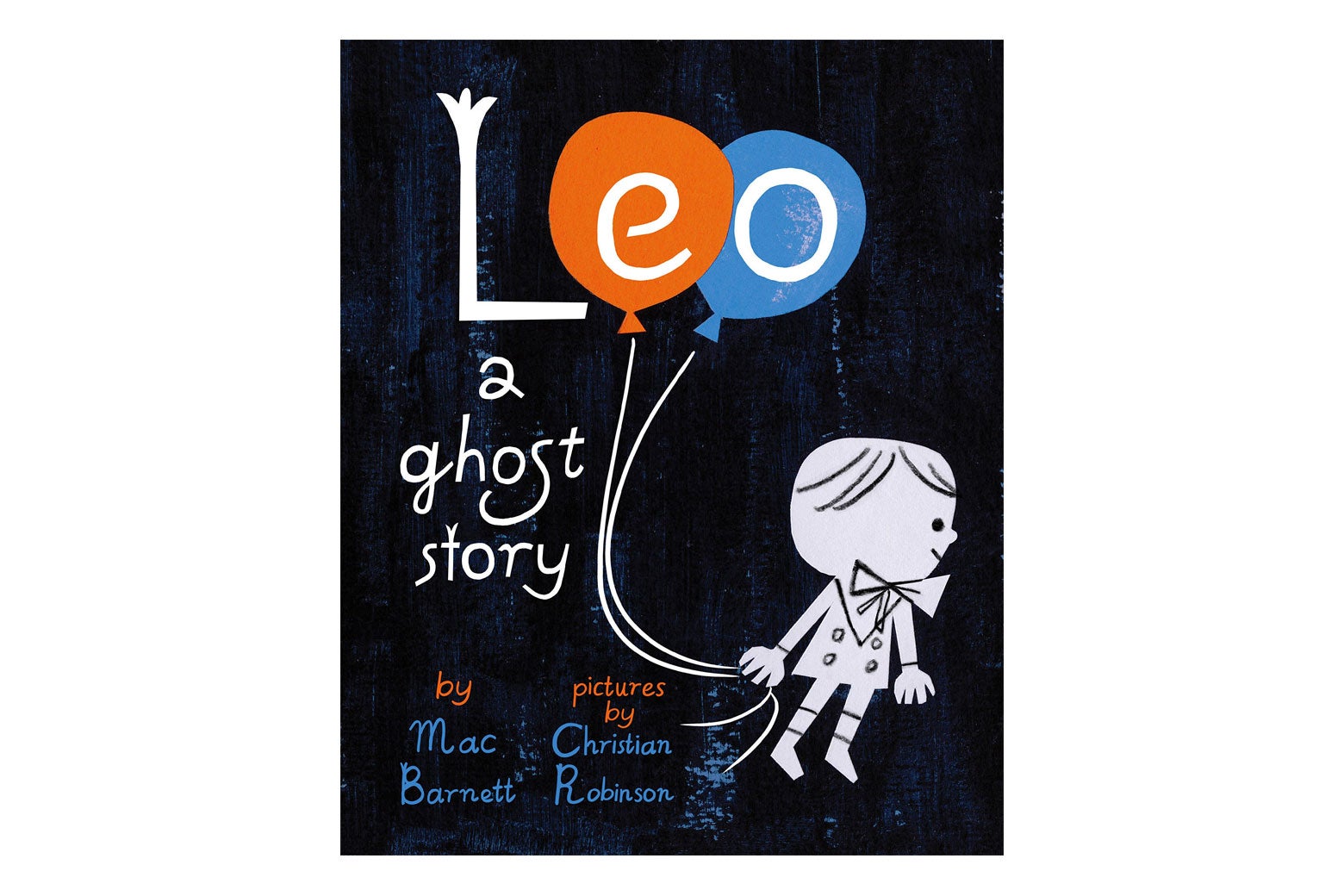 $10.25, Amazon
Ghosts in the House! features a similar simple retro-illustration style but has a different take on the autonomy and purpose of your common house ghosts. In this story, a little girl (spoiler alert: she's a witch) solves her haunted-house problem by turning the amorphous white blobs into decor.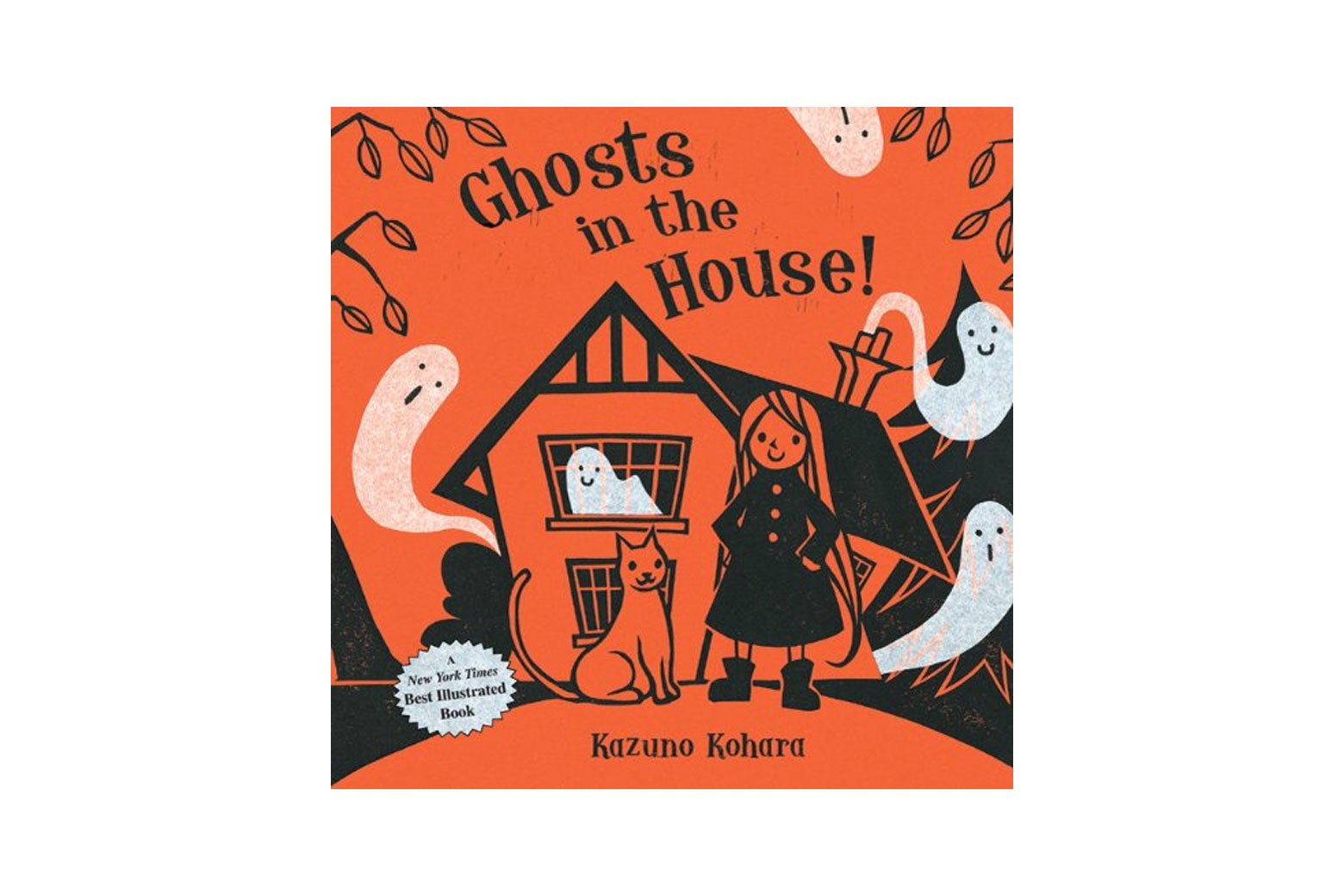 $5.99, Amazon
Special Mention: BabyLit
BabyLit books are based on classic literature and give children an introduction to important story elements without throwing all the "My crazy wife lives in the attic" mature details at them. These three are my daughter's favorites for their creep factor.
The Odyssey: A Monsters Primer introduces your preschooler to some of Homer's most extraordinary characters. Then you can feel smug when they beg to read The Odyssey for more details.
Count tombstones and "boxes" (aka coffins) in Dracula: A Counting Primer. Which one is your favorite? My kid is partial to the ones with skulls and hearts.
"It's always dangerous to keep a candle lit at night." Teach her about fire safety with Jane Eyre: A Counting Primer, and leave the rest of the story for her high school English teacher.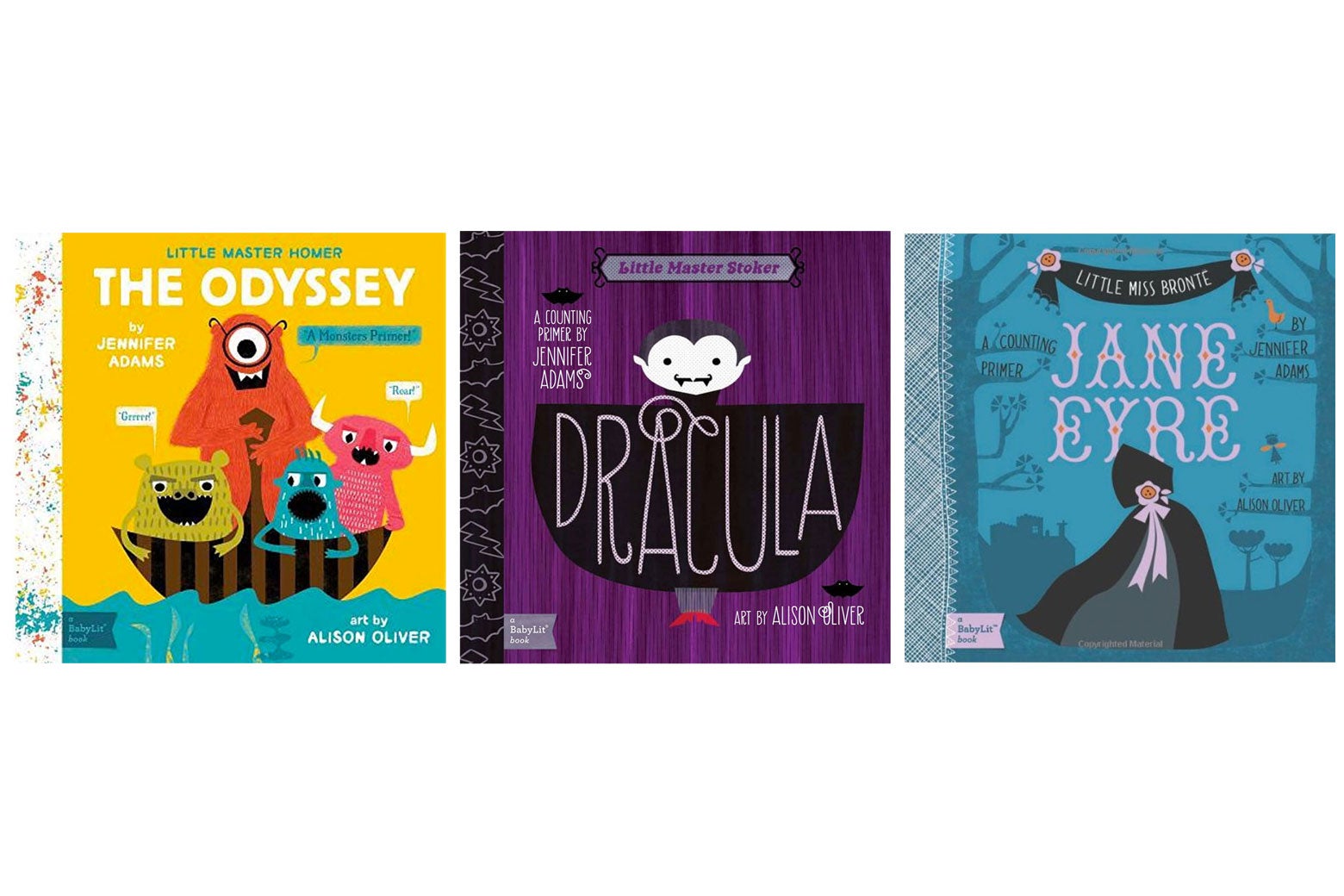 $9.11, Amazon
$8.89, Amazon
$7.98, Amazon
Slate has relationships with various online retailers. If you buy something through our links, Slate may earn an affiliate commission. We update links when possible, but note that deals can expire and all prices are subject to change.