Another week, another real-life political story that sounds like a rejected pitch from the House of Cards writing room. This episode's provocateur is reality-television star and former White House aide Omarosa Manigault Newman. In a series of interviews to promote Unhinged, her new tell-all account of her brief time inside the Trump administration, Manigault Newman has made a series of shocking claims about the president, including the alleged existence of a recording of Trump saying the N-word. While Manigault Newman has yet to produce any evidence of that particular tape, she has released two other recordings: One in which chief of staff John Kelly fires her and another of Trump claiming that he didn't know she'd been fired.
The existence of those tapes, particularly the Kelly one, is of interest for a few reasons, the most important of which is that the recording was taken in the White House Situation Room where recording devices are typically prohibited. According to a tweet from politics reporter Yashar Ali on Monday, "several current and former White House/Trump campaign staffers … are concerned that Omarosa used a pen that has the capability of capturing audio to surreptitiously record meetings." While Ali quickly followed up with the fact that this was "hardly some James Bond move" and that pens that record audio are easily available on Amazon, that didn't stop headline writers from incredulously asking whether Manigault Newman used a super-secret "spy pen" and Twitter commentators from suggesting that she should have a role in the next James Bond movie, along with Idris Elba.
I don't know about Manigault Newman's future in Hollywood, but can tell you that it is laughably easy to star in your own personal rendition of a D-list spy blockbuster with the aid of a "spy pen." Here's a sampling of those available not only for purchase on Amazon, but with free delivery, should any frugal whistleblower need to consider their options.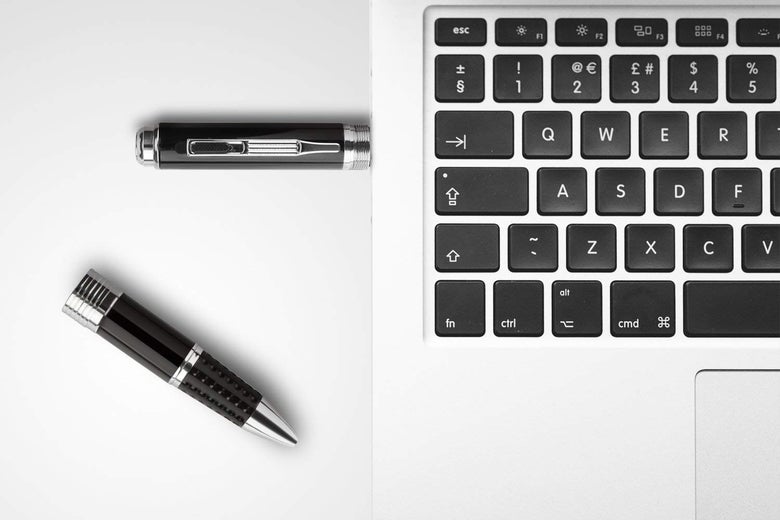 Price: $29.99
What does it do? The Amazon recommended SharpCam spy pen with surveillance hidden camera can record 1080p video for up to 75 minutes and comes equipped with a motion detector, a built-in rechargeable battery, and a USB port cable for easy reviewing and editing of footage, no software or driver installation necessary! It also has a 12-month, hassle-free warranty so you don't have to worry "about missing important moments anymore."
Best review: "My son in law is what I call a real nerd, he loves everything that has to do with the techie world. I am always trying to find him gifts that are fun but will also interest him. I believe he will love this spy pen, after all I had a good time playing with it to see if it would be a good gift for him. This is something that is super fun because all you have to do is hook it on your front shirt pocket and secretly record your friends, co-workers, etc."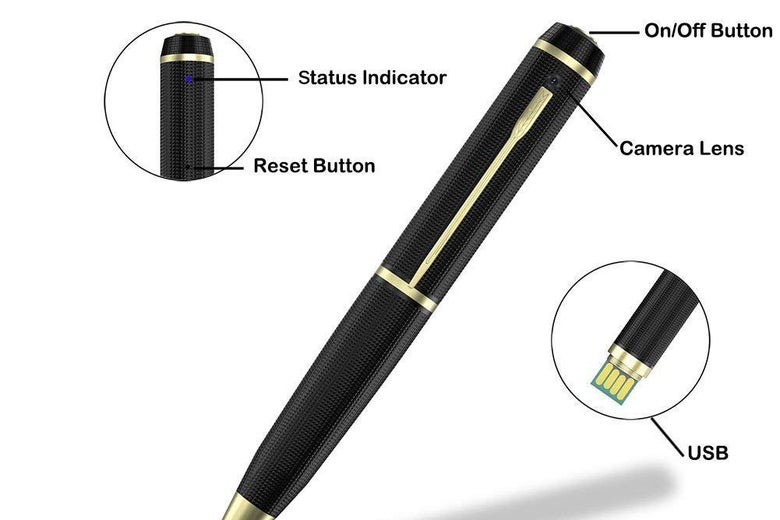 Price: $29.99
What does it do?: Similar to the SharpCam spy pen, the KIMUVIN spy pen is capable of recording 1080p video with sound, although only for 60 minutes. If say, getting fired, takes longer than an hour, then you're out of luck with the KIMUVIN pen. It is a little more streamlined and stylish than the SharpCam pen though.
Best review: "The best spy pen, which looks fancy and is made with best quality.
It records and takes pictures. The pen itself actually writes well and can be used daily.
It comes with refills so you don't have to worry about the ink running out. A great spy pen."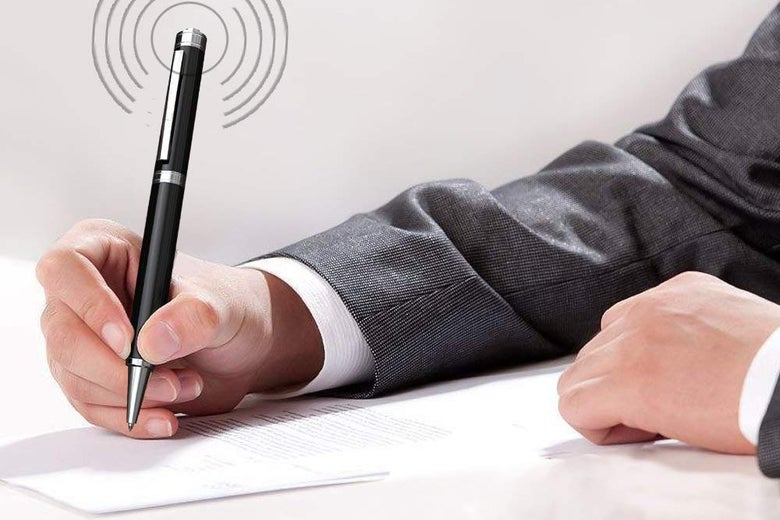 Price: $39.99
What does it do? A little more expensive than the other options, the Aiworth pen is marketed as a "really good assistant for lectures"–-which, sure. Unlike the KIMUVIN and SharpCam pens, the Aiworth pen's 16 GB storage is internal and does not require a micro-SD chip for all you lazy double agents out there. This pen is exclusively an audio recorder and even comes with voice activated recording and an ability to hold up to 190 hours of recorded files. Buyers nostalgic for the early aughts can also apparently use it as an MP3 player.
Best review (possibly from Omarosa herself): "This is a gift for my friend. She is experience [sic] some bad life event and may need to record some evidence. I'm amazed by nowadays' technology, this little thing can have so high quality recording! And I can just put earplug to listen directly, no need connect the computer. It also very easy to use."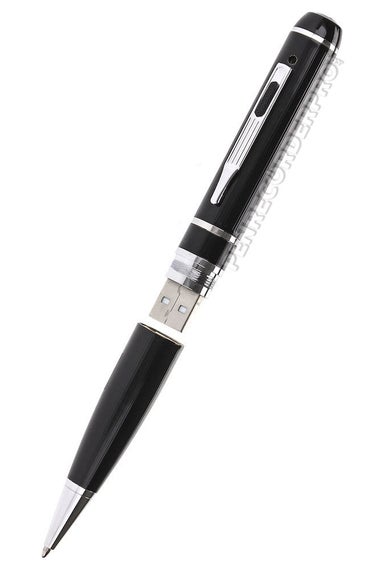 Price: $119.00
What does it do? The priciest pen I came across in my extensive half-hour of research, the PenRecorderPro HD500 asserts that it "records the best video quality you will find in a camera pen" and challenges buyers to "please let us know if you find one that's better." This pen has adjustable camera settings that allow users to change the exposure, white balance, contrast, saturation, and more, so amateur auteurs don't have to sacrifice the quality of their recordings for surreptitiousness.
Best review: "I'm a first time user of anything like this. The quality of the video is very good and the audio very clear. I would recommend this to anyone. I am very happy. The only downside is that some people notice the oversized pen and wonder what kind of pen is it. They even reach toward my pocket to grab it and I have needed to block them and then come up with a reason for not allowing them to handle my new pen. I practiced recording a few times before using it. I am very happy."
Slate is an Amazon affiliate and may receive a commission from purchases you make through our links.