In elementary school, I dreaded craft projects. As everyone else cut their construction paper greeting cards with spry, rubber-handled Fiskars, I gripped my old, rusty metal scissors glumly. My scissors were meant to enable my left-handedness with equal-sized thumb and finger holes but ultimately did nothing but imprison both my fingers in a painful vice. In my mind, products for lefties meant inferior products.
These days, plenty of companies cater specifically to left-handed people. There's a brave new world of lefty school supplies. These items vary from extremely commonsensical and well-designed to utter hogwash.
For instance, who exactly needs a left-handed pencil sharpener, with the blades specifically oriented so that it rotates counterclockwise? Sharpening a pencil is not an ordeal for your typical lefty. Ironically, a few parents reviewing these sharpeners on Amazon reported that their children felt strange using this sharpener, having already learned to use a standard one.
Another product with questionable market need is a set of pencils with slogans printed to be read clearly when put in their child's left hand. This will allow her to look down and confirm that "Lefties Rule" without any extra effort. If you are so desperate to constantly affirm your child, perhaps you should attend school with them and gently caress their writing hand.
Obviously, the new product that resonated most with me was this modern approach to left-handed scissors. These scissors have the gentle, ergonomic design of standard scissors but are manufactured so that when you're holding them, the top blade will be on the right side, allowing you to see how it aligns with the paper. Eight-year-old me would have viewed these scissors as manna from heaven.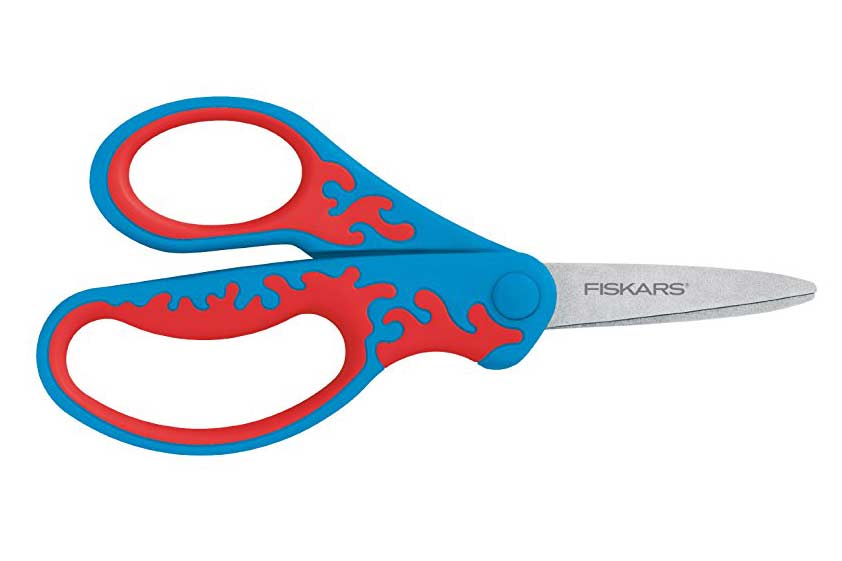 $2.47, Amazon
Another practical lefty supply with a dose of fun is the left-handed spiral notebook. In my adolescence, I had to endure the mild skin indentations that came from resting my arm on the plastic spiral. These notebooks have their closures on the right side and open left to right, like manga. If your kid has a sense of humor about her leftiness, buy her a notebook reading "I May Be Left-Handed But I'm Always Right."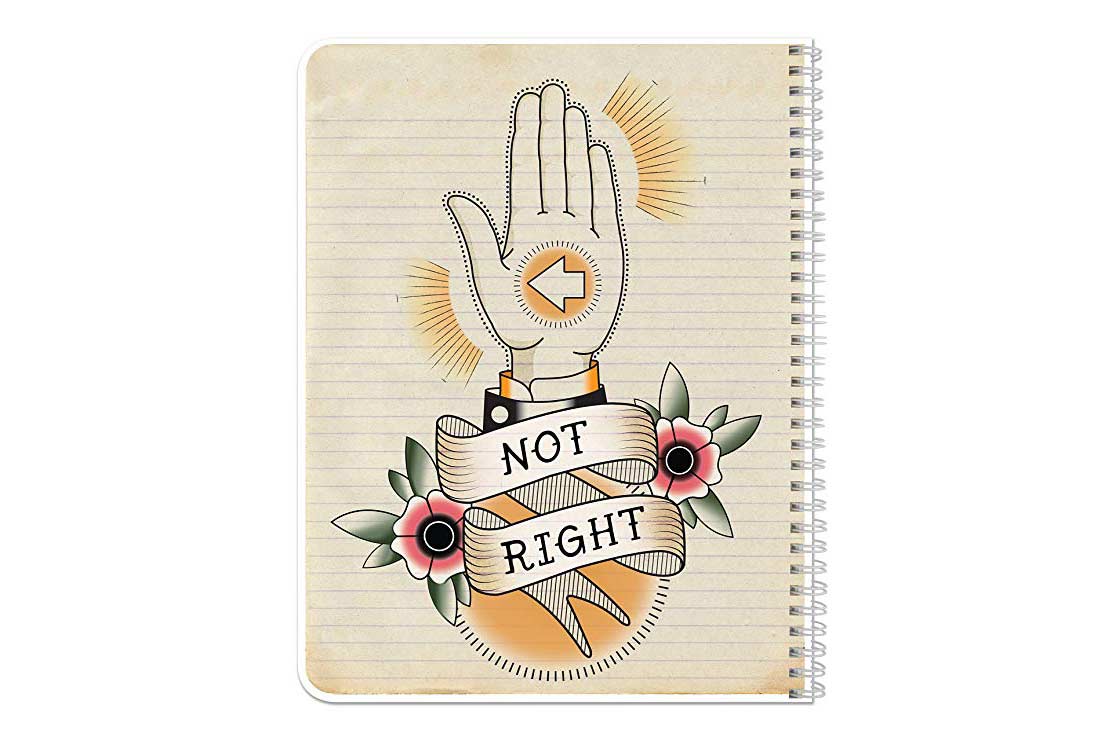 $12.49, Amazon
The greatest issue for left-handers that has yet to be addressed with a product is the three-ring binder. I'm sure the binder assists teachers in keeping papers collected, but it's a cruel wrist prison for left-handed kids. I still remember the constant strain of trying to work my hand into my binder to do cursive exercises. To address this issue, I suggest a three-part substitute purchase: a three-hole binder, a legal pad, and a portable three-hole punch. This way, your child can comfortably write on the legal pad, then punch the pages and insert them into the binder.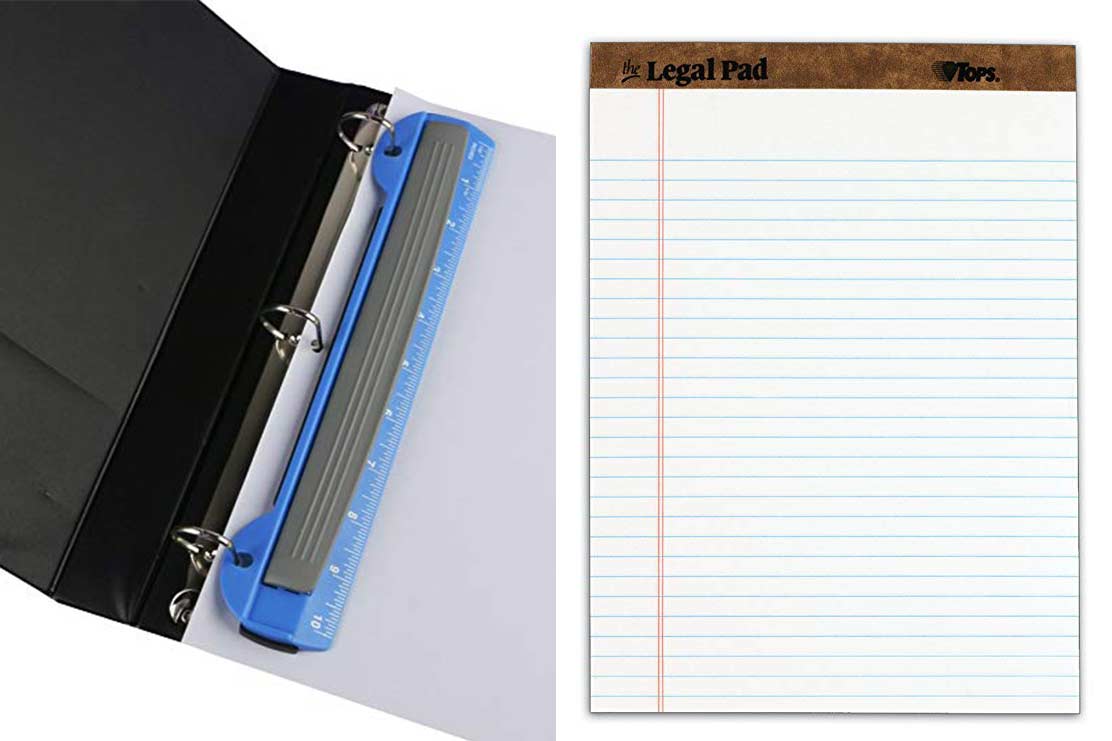 $8.99, Amazon
$13.04, Amazon
The book that most shaped my concept of left-handed identity is The World's Greatest Left Handers by Sandy Huffaker and James T. de Kay. The book, published in 1985, is a little cheesy, but it is the most emphatic, charming embrace of left-handedness I've ever encountered. And since exploring your left-handed identity is inherently a silly act, this book is the perfect guide. The book highlight lefties from Buzz Aldrin to Martina Navratilova, and each entry is accompanied by an amusing, full-page caricature by Huffaker.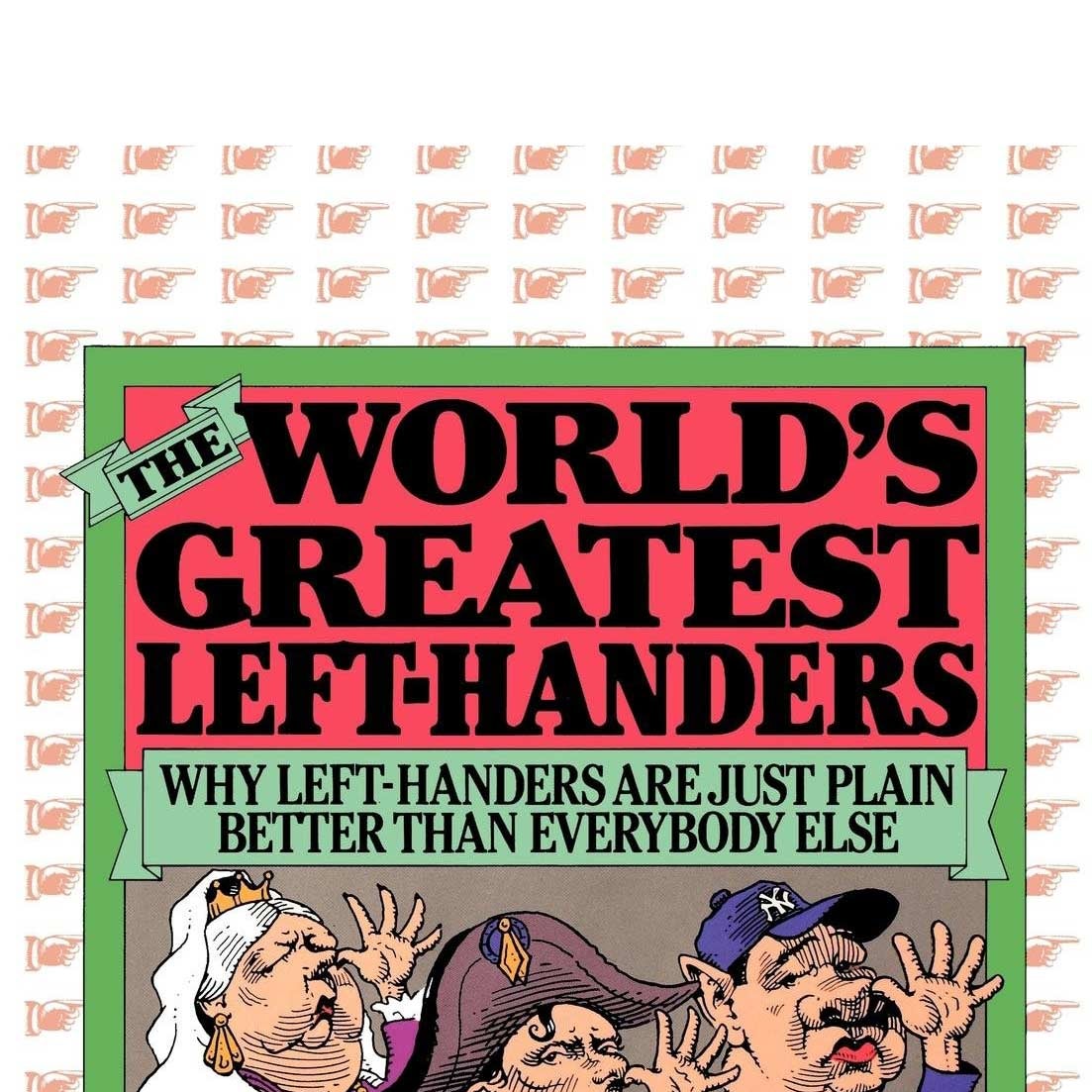 $5.95, Amazon
Can a left-handed child make it through life with absolutely no special accommodations? Certainly. It might even be character-building. But you're going to get much nicer construction-paper cards at holidays if you help your child out a little bit.
Slate has relationships with various online retailers. If you buy something through our links, Slate may earn an affiliate commission. We update links when possible, but note that deals can expire and all prices are subject to change.