While we might all be curious about the best plunger or probiotic tampon or cold-sore remedy, it can be difficult to discuss these more personal items. That's why we're tackling Things We Don't Talk About, a series in which we track down the best hygiene-, sex-, and bodily function–related things we all need but might be too embarrassed to ask about. In this installment, we talked to skin experts about how to get rid of body acne.
Summer, for many people, is also unofficially "bacne and body acne, season"—a time when even the most enviably clear skin might start sprouting inflamed red bumps here and there beneath a bra band or arm strap. American Academy of Dermatology spokesperson Debra Jaliman, M.D., says this is because in the summer, it's hot, you're sweating, possibly exercising more, and there's generally an uptick in bacteria levels due to the warmer weather. "It's sort of like keeping milk outside. If you left your milk outside in winter without a refrigerator, it probably wouldn't spoil very easily, but in summer, it will spoil very quickly, so a lot of it's related to the temperature."
Treating bacne is also a bit trickier than treating pimples on your face because it covers a lot more surface area. Anything from your sheets to your workout clothes to the actual fibers in said clothes could be causing breakouts, which is why Jaliman suggests cleaning more—specifically your yoga mat, your workout bag, and sheets—and wearing clothes with natural fibers that breathe better. But because you probably also want to slap something on your skin to get rid of that cluster of zits, we talked to Jaliman plus two other skin experts—dermatologist Heidi Waldorf, M.D., of Waldorf Dermatology Aesthetics, and aesthetician Veronika Astashonok, of the Acne Clinic NYC—about how to clear and prevent body acne with cleansers, sunscreens, and topical treatments, too.
Cleansers and Exfoliants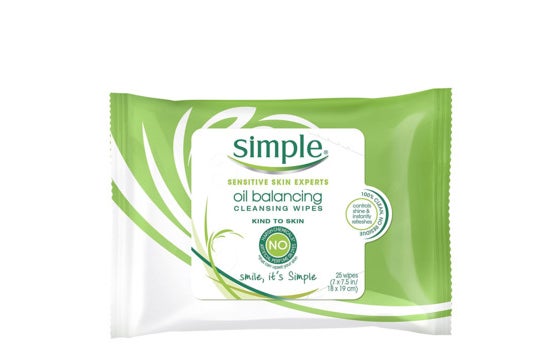 The first step to preventing acne is cleansing your skin of sweat and dirt regularly, which my experts recommended that you be conscientious about doing immediately after a sweaty activity like a workout. Waldorf says even on your busiest days, if you don't have time for a shower, you could "wipe down acne-prone areas with a premoistened towelette like Simple Oil Balancing cleansing wipes that have zinc as an antibacterial agent."
BUY: Simple Kind to Skin Oil Balancing Wipes (25 Count)
$7, Amazon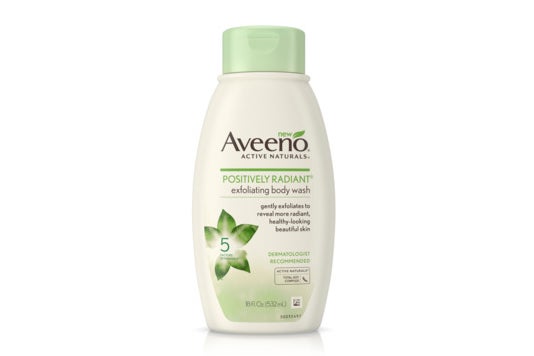 Of course, a shower with an exfoliating bodywash is preferred, and all of my experts recommended ones containing salicylic acid over benzoyl peroxide—to avoid staining your clothes. "Salicylic acid is attracted to the oil in the follicles or pores and helps loosen up the skin cells," Waldorf explains. Both Waldorf and Jaliman are fans of Aveeno washes and Neutrogena Body Clear Body Wash in particular.
If you have sensitive skin, for example, Jaliman says the Aveeno Positively Radiant Exfoliating Body Wash is a little milder. "Let's say you just have mild body acne. It's a nice one because it has walnut-shell flour and soy complex, which helps with discoloration, but it doesn't have the sal acid because some people don't like sal acid."
BUY: Aveeno Positively Radiant Exfoliating Body Wash (Pack of 3)
$20, Amazon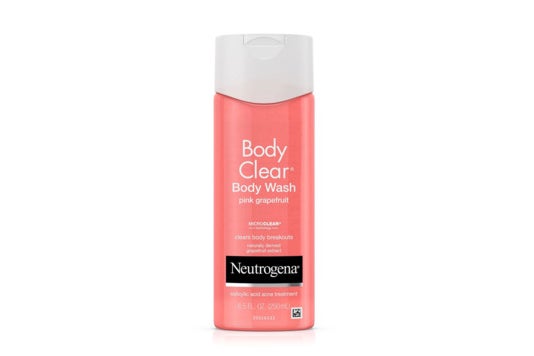 Or, if you want something that's balanced—hydrating and deep cleansing at the same time—there's Neutrogena's Body Clear Body Wash Pink Grapefruit. Jaliman says, "It has a really nice scent, but it also has 2 percent salicylic acid and glycerin. So it's not drying because it has the glycerin, but it has the salicylic acid, too, to unclog the pores."
BUY: Neutrogena Pink Grapefruit Body Wash
$18, Amazon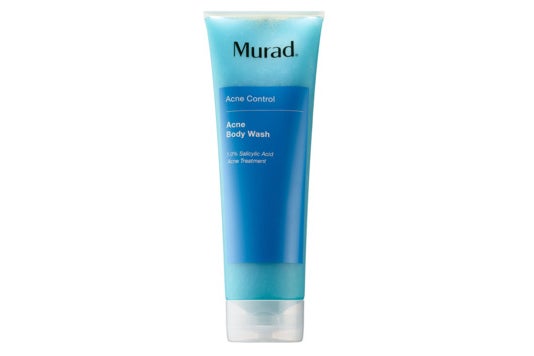 She recommended this Murad Acne Control Body Wash for the same reason—it contains moisturizing glycerin and one percent salicylic acid—which Waldorf says you can follow up with something like the Murad Acne Control Clarifying Body Spray before bed.
BUY: Murad Acne Control Body Wash
$40, Amazon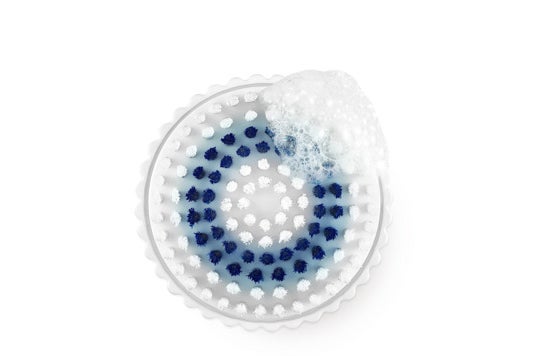 As an extra step with your cleanser, Jaliman says she's also a fan of sonic exfoliating brushes. "They make ones for the back that really scrub the bacteria off the skin, and help to exfoliate the pores—because what causes the acne is dead skin cells, too much bacteria, and also oil clogging the pores." The most common one is the Clarisonic, which comes with a head that's specifically catered for body use.
BUY: Clarisonic Smart Turbo Body Cleansing Brush Head
$29, Amazon
Sunscreen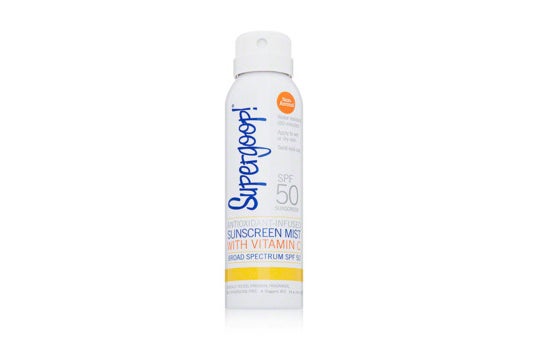 With sunscreen, Jaliman says you're better off using a spray because the lighter liquid formulation is better for acne-prone skin than a super-creamy formula that's likely to block your pores. She recommends Supergoop SPF 50 Sunscreen Mist because of the added antioxidants, and EltaMD UV Broad-Spectrum SPF 45.
BUY: Supergoop SPF 50 Sunscreen Mist
$13, Amazon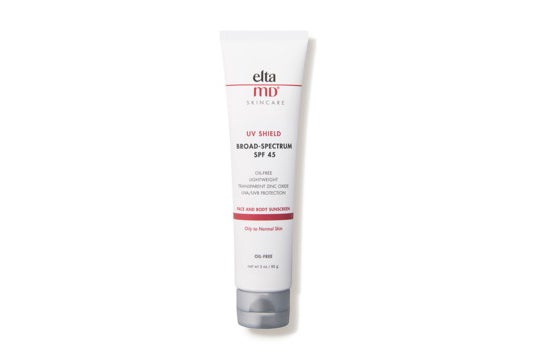 "What's nice about this one, which I use myself because I'm acne-prone, is that it's 9.3 percent transparent zinc oxide, so it contains fewer chemicals, and noncomedogenic (so it's formulated to prevent clogging your pores)," says Jaliman.
BUY: EltaMD UV Shield Broad Spectrum SPF 45
$48, Amazon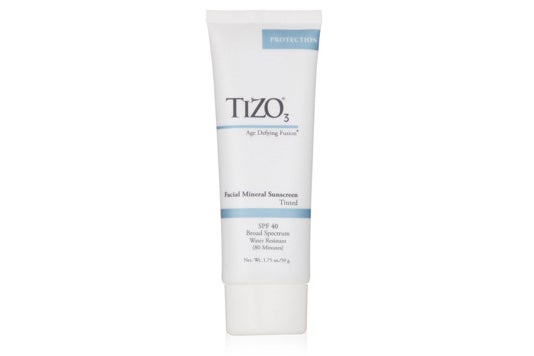 Astashonok's also stubborn about making sure body sunscreens are noncomedogenic, are not the kind in a stick ("They typically contain waxes, which can clog the pores"), and are at least SPF 45. She adds, "To protect the skin well, you should reapply the SPF every two hours. If you use active products (like benzoyl peroxide or AHA serums), and are exposed to the sun, it's better to reapply every hour. That way, you won't get hyperpigmentation, and the acne scars won't stay with you forever."
For her acne clients, she recommends Tizo (for those who prefer physical SPF) and SolRx (which has options for both physical and chemical protection). We've seen this Tizo sunscreen before, which reviewers love for its slight tint, and the natural ingredients that help prevent flare-ups on sensitive skin.
BUY: Tizo 3 Tinted Facial Mineral SPF40 Sunscreen
$42, Amazon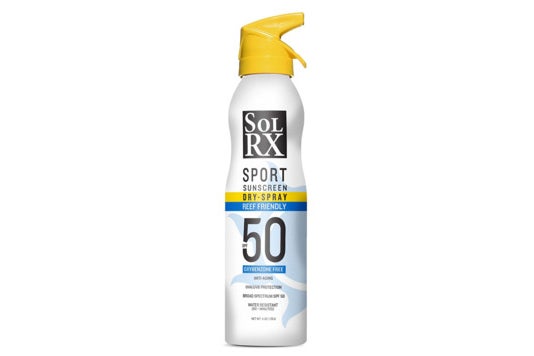 Astashonok's favorite SolRx product is this spray that she likes because "it is very convenient for summer time."
BUY: SolRX SPF 50 Sunscreen Spray
$14, Amazon
Topical Acne Treatments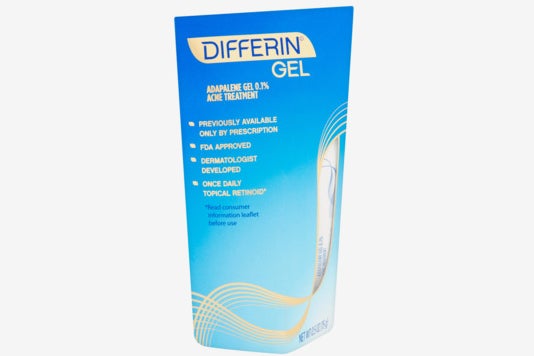 Both Waldorf and Jaliman directed us to Differin 0.1 percent gel as a solution for getting rid of acne, which is a prescription-strength retinoid that's now over-the-counter. Retinol in general is considered the gold standard for anti-aging and acne reduction, and incidentally, two other derms recommended Differin to us as an FDA-approved acne treatment, too.
"If you see you have blackheads, whiteheads, and/or red pustules, Differin 0.1 percent gel is now over-the-counter—it comes in a small tube, but a little can go a long way. If you can't reach your back, you can use an applicator tool like L'Applique, which is a replaceable sponge on a long handle." Besides Differin, Waldorf says you could also ask a dermatologist for any prescription-strength Retin A or Tazorac, which she says are mainstays for treating a variety of acne types.